Hey guys, we have something a little different from the usual BN Pick Your Fave.
Beverly Naya shared this picture of herself and Lupita Nyong'o in very similar looks. They're both in green dresses exposing their décolletages and have similar bun hairstyles.
She captioned the photo, "Great minds think alike ?"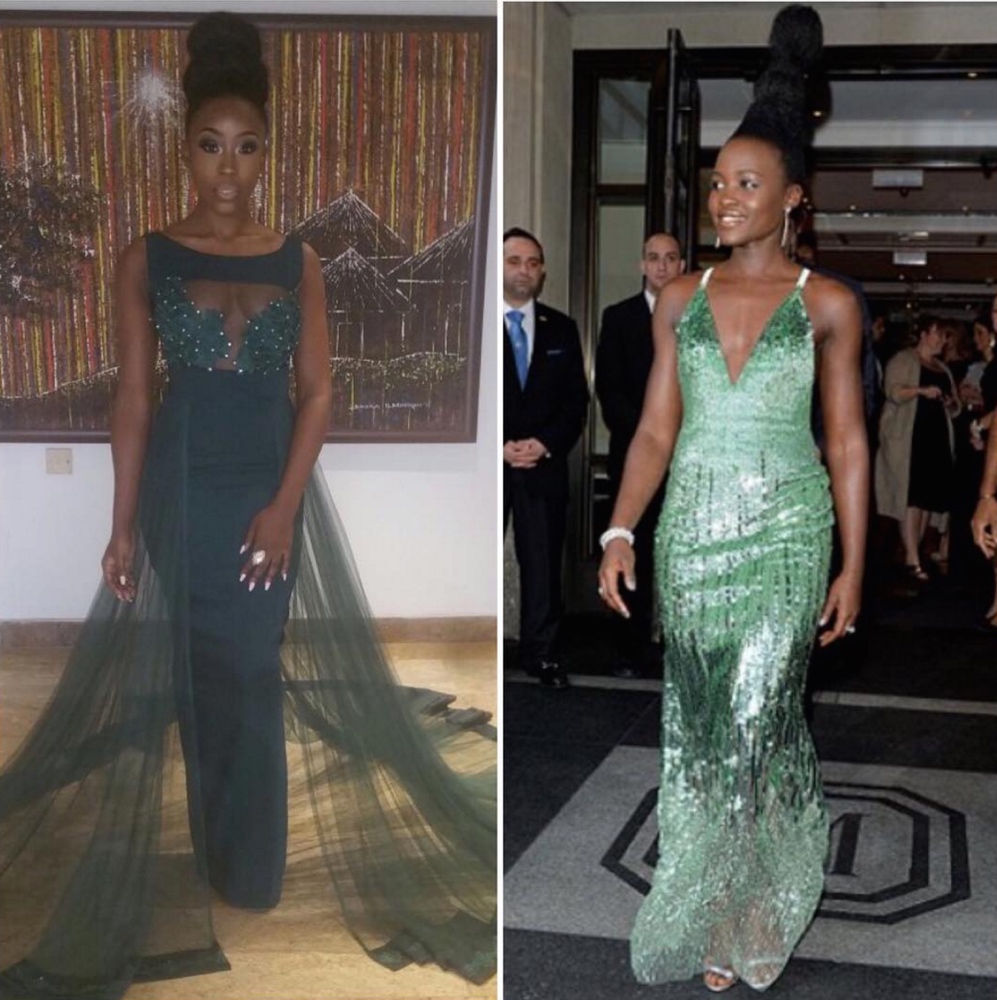 Beverly wore this green dress by designer, Sisiano for the 2016 AMVCA while Lupita wore this at the Met Gala.
What do you think? Who wore the look best?
Photo Credits: Sisiano | @sisiano, Beverly Naya | @beverlynaya,