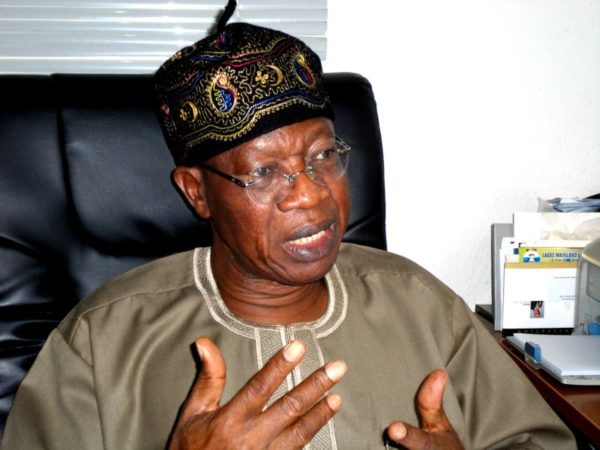 Nigeria's Minister of Information and Culture, Lai Mohammed has said that the Federal Government is in the process of launching a massive nationwide campaign tagged "Change Begins With Me".
Mohammed who made the statement during a courtesy visit to the corporate headquarters of The Guardian, noted that the soon to be launched campaign followed requests by people who have approached the government over what they considered the distorted values in our society.
According to him,
They are worried about the erosion of values, widespread indiscipline, dwindling integrity, poor attitude to work, etc. They say it is time for the government to launch another War Against Indiscipline, WAI.

If the Danfo driver will stop drinking "paraga" before hitting the road, if the patent medicine store operator will stop selling fake drugs, if the average worker will carry out his or her duties diligently, our society will be a better place.
He noted that the campaign will begin with a Summit on National Rebirth, Values and Ethics in July.
The minister also said that the 2016 budget will be used to lift Nigerians out of poverty.
"We plan to do this through six social intervention areas that will greatly impact on the economy as well as on lives: 500,000 graduates are to be employed and trained as teachers, 370,000 non-graduates (artisans, technicians) to be trained and employed; one million people (farmers, market women, etc) to be granted loans to set up small businesses; Conditional Cash Transfer to be made to the most vulnerable people (not unemployed graduates); School Feeding targeting 4.5 million school children and Bursaries/Scholarships for STEM (Science, Technology, Engineering and Mathematics) students," he said.
Source: TODAY.ng