In March, we featured a look at the 2016 Designs from Haven Homes – Click to View. Lifestyle living connoisseurs, Haven Homes are developers of Richmond Gate Estate, Lekki where ace musician 2Face and many other celebrities have made their homes and they absolutely love it!
Today, the company's Assistant General Manager, Ufuoma Ukueku tells us more about life behind the scenes via her exclusive interview with Pages by Ike.
Haves Homes is sharing the chat with BellaNaijarians.
Beautiful, ambitious bride-to-be Ufuoma talks about working in Real Estate, planning her wedding and how she deals with marriage horror stories!
Many brides have wedding planners and if they don't, they, at least have 5 different notepads where they scribble all their wedding ideas and plans or a scrapbook or Pinterest board. Ufuoma Ukueku is a different type of bride, one who is very keen on detail and plans to have a flawless, hitch-free wedding without a wedding planner! She applies her vocational skills to her wedding planning in a super-impressive way. She's blessed with fab planning skills, a trait she apparently got from her mum!
About Her Crazy Organizational Skills
Work
I work as the Assistant General Manager of a Real Estate company in Lagos (Haven Homes), I basically manage the general affairs of the business, we are one of the affordable luxury developers, so we strive for excellence in anything we do, hence my very busy schedule.
Balancing Life with Wedding Planning
I prioritize, analyze my tasks. I tend to take everything I do as a project, applying my management skills and knowledge to them. I manage well, balancing my personal life, work and wedding plans.
Any Bridezilla moments
Not yet. I'm hoping not to! (laughs)
Bridesmaids
I have 11 bridesmaids! Come to think of it, I haven't asked them if I have made any bridezilla moves. I should ask them.
Wedding Planning…Without a Planner
I actually don't have a wedding planner. My work experience and skills acquired over the years In Haven Homes has actually helped me plan my wedding without the help of a wedding planner. Haven Homes is a project based company that plans at every stage of our construction so it makes planning even more exciting and interesting. I see my wedding as a project and I am treating it the way I treat every other project at work. I know how to plan, document and track progressions in any project, thanks to Haven Homes that gave me the opportunity to attend various trainings from time to time, one of it was MS Excel training, at that point I found out that excel is such a powerful tool and can be used to plan any project. I figured out that Excel spread sheets is one of the best planning tool anyone could have and that is what I am using to plan my wedding! I have an excel document with different sheets for various things I need to plan for. I just need to check every week to make sure nothing has been forgotten, then from time to time I show the document to my friends so they can contribute, so I don't miss out anything.

A Natural Planner, Thanks to Mum!
Yes, I am. Majorly influenced by my mum. She is super-organized; the best planner I know. She has a file for the wedding with "Seyi and Ufuoma" written on it! (Laughs) She saves programmes from weddings, documents everything as it progresses and is very hands-on with the preparations which I really appreciate.
The Dress!
My dress! My dress! People say it's difficult finding a dress but I always told myself that it would not be difficult for me. It was helpful that I knew what I wanted already! I tried on about 6 dresses. The first store I went to is called Perfect Bridal Occasion. I had seen a dress they made for a bride on a friend's display picture. I felt the lady wearing the dress and I had similar figures, so i made inquiries about the dress, went for a fitting and that was it!
The only reason that I tried other dresses after finding this one was to get a sense of pricing on wedding dresses in general. The store stylist asked me to go to other stores to have an idea what their prices were like relative to the quality of the dresses and in all honesty I did not see anything better. So I stuck with this one regardless of the price. I found it about 6 months before the wedding!
I particularly like the fact that it's very fitted, I have always loved body-con dresses.
Top 3 things a girl needs to have to be well-put-together
Great hair, Glam heels and Shaped eyebrows
Morning Beauty Routine
Foundation and eyebrows are super important to me.
Wedding Diet
To be honest, I'm always on one diet or the other, its already a way of life for me. Yeah, I would say I am on a diet.
Shoes or Handbags
Shoes! Any day, any time. I give all my bags out all the time. I have about 2 bags left and I'm like what is the point of buying bags.
Shoe-colour preference?
The family of purple (purple, lilac, magenta, plum)
About Her Wonderful Job!
How She Got Started
Well, I would say both based on the circumstances of the employment. I met my boss on a project that I was working on at the time and he offered me a job!
Why Real Estate
It was all just me following that inner voice saying, "this is an opportunity of a life time".
Favourite Part of the Job
I love that ownership quality that comes with working here. Even though, it's not my company, i still feel responsible for the outcomes of certain decisions made. I love everything about my job, really! It's the best decision I have ever made (laughs) This is not for my employer o! I mean it.
Skills developed by Experience
Experience. I work in the construction aspect of Real Estate. A lot people think it's only when you are an engineer that you can understand construction – that's so not true. Experience is our best friend and for the past 5 years, I have been learning and getting better at it.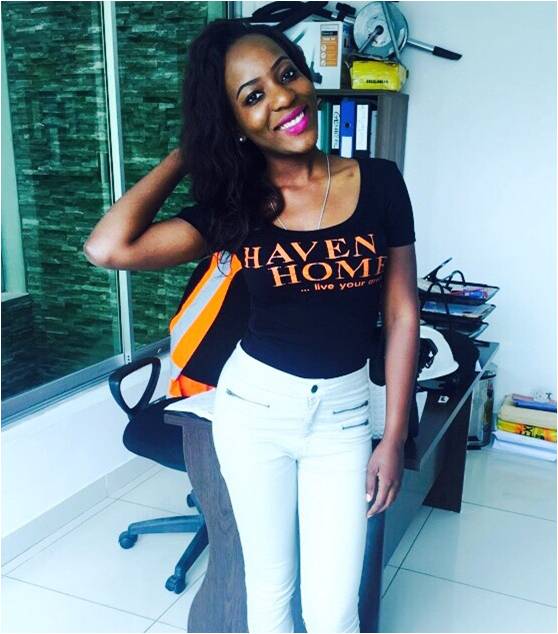 What would you change about your industry?
Improved skills for artisans; I'll like to set up a training school for them. They have the enthusiasm and energy to work but they have very low level skills which could have adverse effects in construction. It's something that should be looked into in Nigeria.
About Marriage And Twerks!
Looking forward to Marriage
Really looking forward to actually living with my best friend
How Long did you Date
5 and half years
Relationship Goals
Well, yes we have been working on our goals for marriage and the marriage counselling classes have also helped us redirect some goals as well.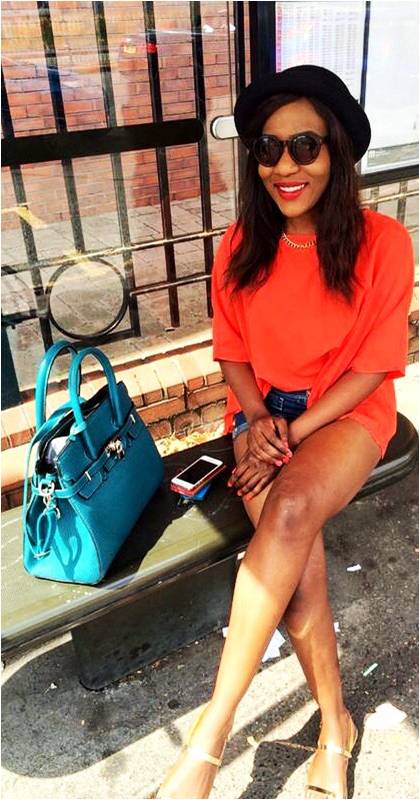 Marriage Horror Stories?
Yes, I have, especially couples that did not get married from their tribe (my fiancé is Yoruba). We hear all sorts but for some reasons people also say Deltas don't really attach tribal issues to anything, so for me, it doesn't bother me or maybe it's because of the person I am getting married to. I just pray and work on my relationship daily.
Fun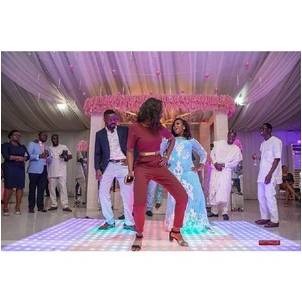 Twerking
Hmm, yes o! (Laughs) I used to know how to dance in the past!
Street Snack Faves
Plantain chips any day, that kilishi's pepper can kill (laughs)
Message for your 20 year old self
"Well-done for taking great opportunities at a very early age and well-done for setting good morals and values but we could have done better."
Lesson to your 30 year old self
"30 is the new 20s, so stay positive and aim for better"
4 Things I Learnt…
1. Take your work home with you, i.e apply some work skills in your personal life too (except, of course, if you are a wrestler)
2. As you grow vocationally, don't forget to develop subordinates and junior staff
3. Ufuoma hands out bags; I love bags….we should work something out
4. We eventually become our mums (tell me about it!) Love you mum! Happy Mothers' Day!
Thank you so much, Ufuoma, for being PGI's May girl! We wish you all the blessings of God in that thrilling adventure called marriage! Love you loads!!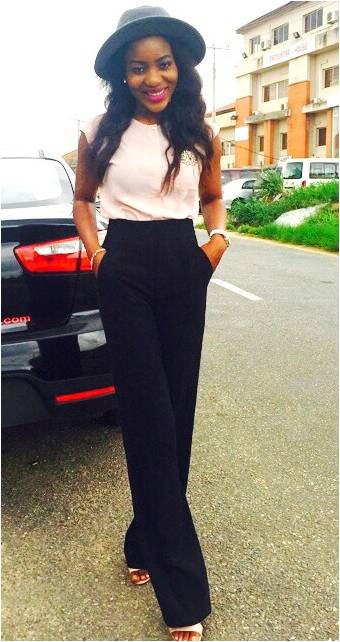 Want to own a Haven Home? It is more affordable than you may think!
Call – 0806 151 8336 or 0809 522 1146
______________________________________________________________________
Sponsored Content