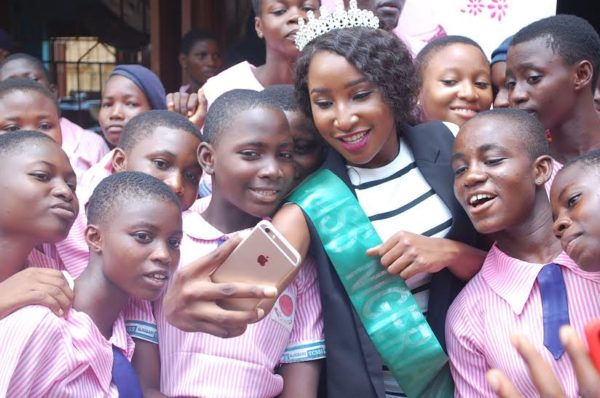 On Wednesday, April 27th 2016, current Miss Nigeria Leesi Peter-Vigboro teamed up with the Non-Governmental Organisation Sebeccly Cancer Care on the "Am I at Risk?" Breast Cancer awareness campaign and education seminar tagged "5C's and Sex" at the Tomia Senior Secondary Community School, Alagbado, Lagos State.
Leesi shared her story and challenges as a teenager with the young girls and emphasized to them the importance of believing in themselves and going for what their heart desires, rounding up with letting them know that "Every Girl Is A Queen".
It was an inspirational time and the Beauty Queen Shared her experience on her Instagram page leesi_petervigboro. She will be also embarking on other campaigns with Sebeccly Cancer Care to raise awareness and motivate more  young Ladies.
Check out some photos from the campaign: