---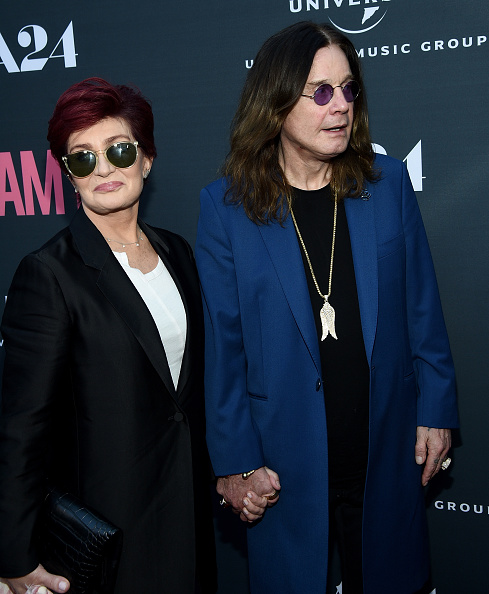 Sharon Osbourne returned to 'The Talk' on Tuesday after a one-day absence and directly addressed her split from her husband of 33 years, Ozzy Osbourne.
Ozzy had earlier released a statement saying the disagreement with Sharon had nothing to do with a drug relapse, saying "I have been sober for three and a quarter years."
As homage to Beyonce, Sharon kicked off the show by sipping on some Lemonade while her co-hosts had coffee.
"I'm doing great," Sharon told the audience. "I honestly, honestly cannot thank people enough for their backing me, for saying they love me."
When she was asked to confirm if she really kicked Ozzy out of the house, she said:
"It's true…. He's back, and I'm out of the house…It's right for me because I honestly at this point today have no idea what I'm doing with the rest of my life… I just need time to think. I'm 63 years of age, and I can't keep living like this."
"I love Ozzy dearly. He's given me unbelievable life. He's given me three gorgeous children. I love him," Sharon continued.
Sharon also answered if she will consider staying married: "I don't know. Because I don't know what I want….I'm not going to cry about anything, because there's nothing to cry about."
Her daughter, Kelly Osbourne also posted a photo holding up a lemon on Instagram, so it's safe to say she's making a reference to Beyoncé's stand against cheaters.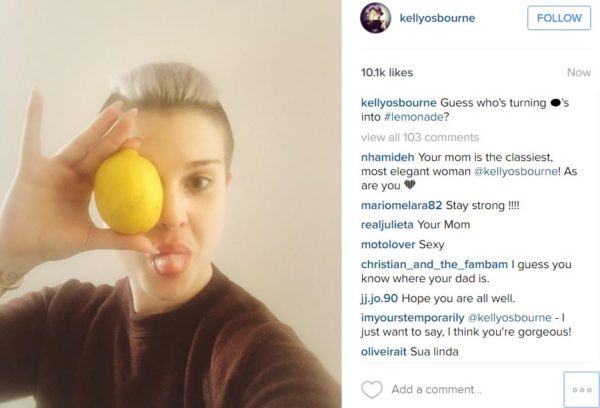 Photo Credit: Instagram/Kelly Osbourne