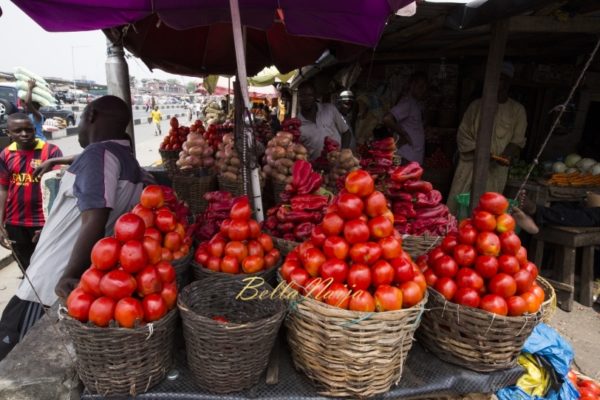 Governor Nasir el-Rufai of Kaduna state on Monday declared a state of emergency on tomato production in the state following attacks on the leaves of tomatoes by a species of moth that cause a disease condition called "Tuta Absoluta".
The governor who spoke through his Commissioner for Agriculture, Dr. Manzo Maigari, said that about 80 percent of tomatoes produced in the state have been ravaged by pests and diseases, causing over 200 famers to lose N1 billion in the last one month.
The governor disclosed that some officials of the state ministry of agriculture had been sent to Kenya in order to learn how to combat the menace, saying that all hands must be on deck. He said:
I want to say that Governor Nasir el-Rufai has declared a state of emergency in tomato production in the state. This is as a result of the invasion of the crop by a pest botanically known as 'Tuta Absoluta'.

In the past one month, 12 LGAs of the state that produce tomato have lost 80 per cent of its harvest. In three LGAs, about 200 farmers have lost N1bn worth of their tomato. So you can imagine the magnitude of the loss.

It is so severe that even Dangote, who has established a tomato processing plant in Kano, had to shut down production.

The problem with the disease, which is caused by a moth, is that no amount of spraying will kill the larva of the moth. You spray it, after about three hours, it comes back to life. So, we have sent some of our officials to travel to Kenya and meet our partners. Kenya has a good advantage over us on this issue.

We understand that they use a plant extract to take care of this problem. But we do not have that knowledge yet. We expect them to return very soon with short and medium-term solutions.
Source: PUNCH