BN Style presents Collection Conversations, a weekly round up of all the collections and look books from African designers featured on BN Style from the previous week. Collection Conversations features Eki Ogunbor & Richard Akuson sharing their individual thoughts on featured collections from the previous week.
So, let's get started.
***
Richard: So, it seems we have a lot of collections today. It's exhausting just thinking about it
Eki: Yes! all 7 of them, we'll just break them down, part one and two. But I like that we're getting much, it means people are working!
Richard: Yes, this part comes up in the morning and the other in the evening (so guys, keep refreshing the home page for the part 2). Oh yes, absolutely! Kicking things is Morafa. Where do I begin? Well. Keeping it straight: I do not see creativity or anything interesting about this collection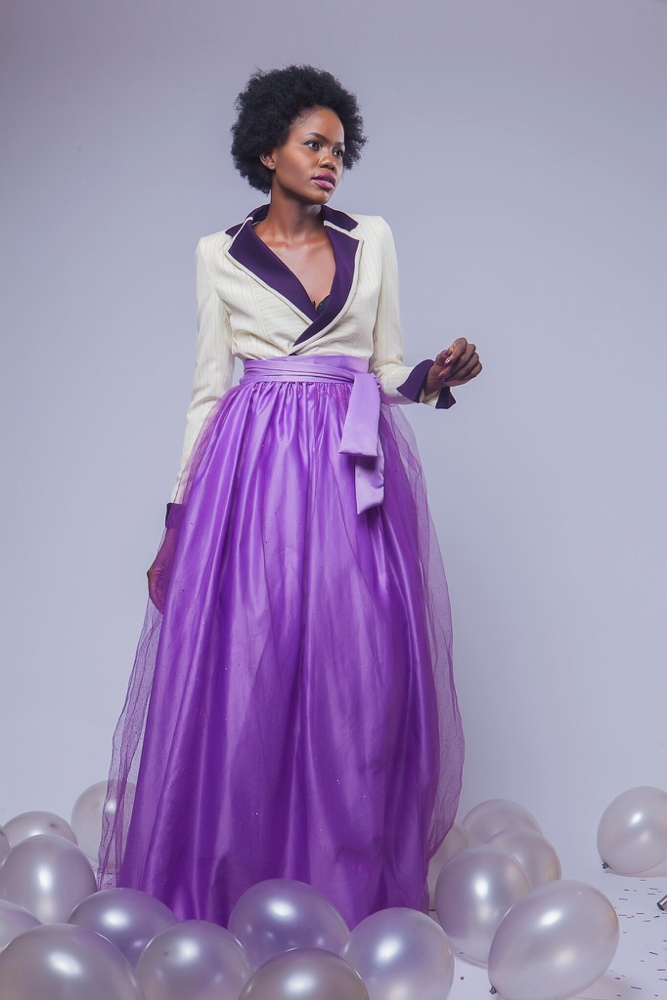 Eki: yawn*
Richard: And looking at it again, and reading the comments, it seems the commenters agree too. This honestly does not look like a collection done by a tailor, like a road side tailor can do better
Eki: This is where I'm oliver twist wanting more and I agree with the commenters, this looks like prom when I was 16, not for my 25th. I guess depending on the kind of turn up I'm doing sha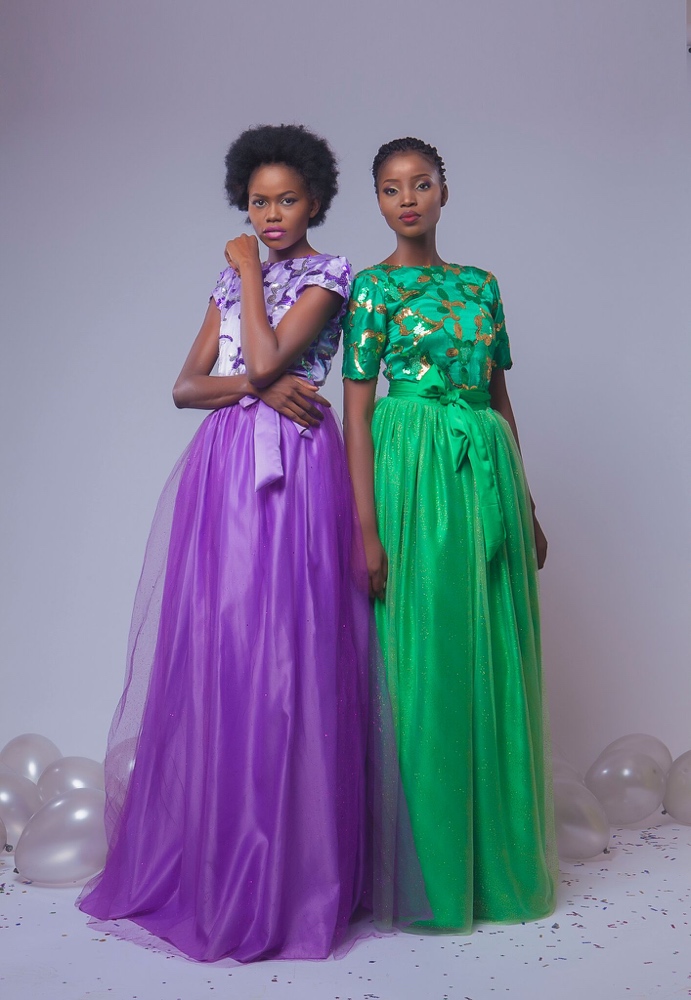 Richard: Hahahah. Exactly, well, except it's a throwback 25th birthday
Eki: Abi. Let me just keep it simple, my fave is the sequin jacket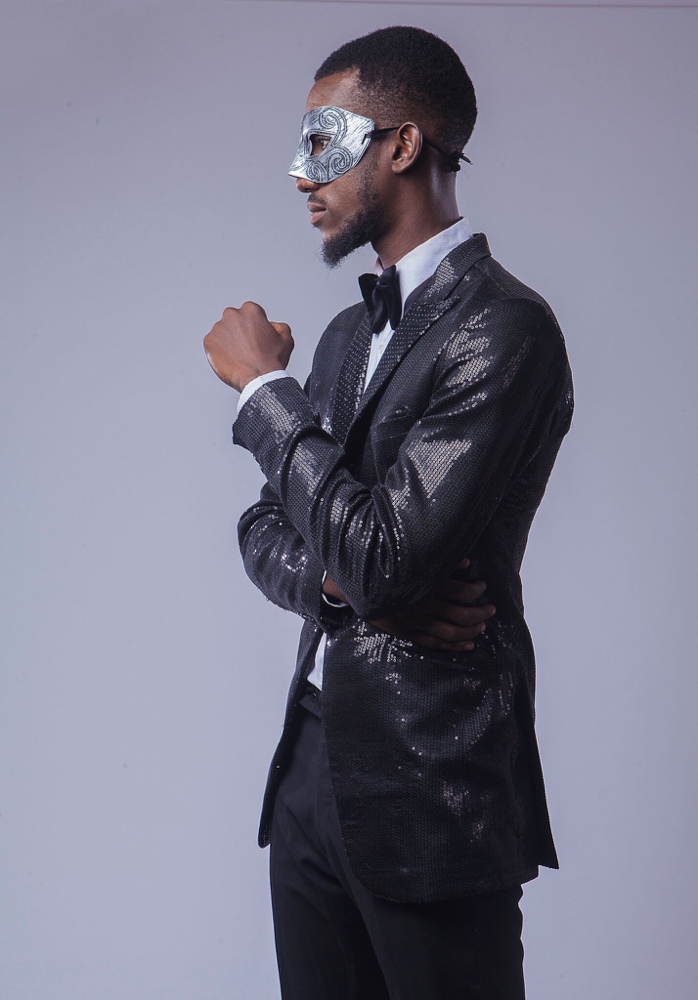 Richard: If I am keeping it real, I don't one one
Eki: Thought so! Ok, moving on to Couture By Makioba.
Richard: I like the embellished hemming and the appliqué on the blue shift dress
Eki: Love that!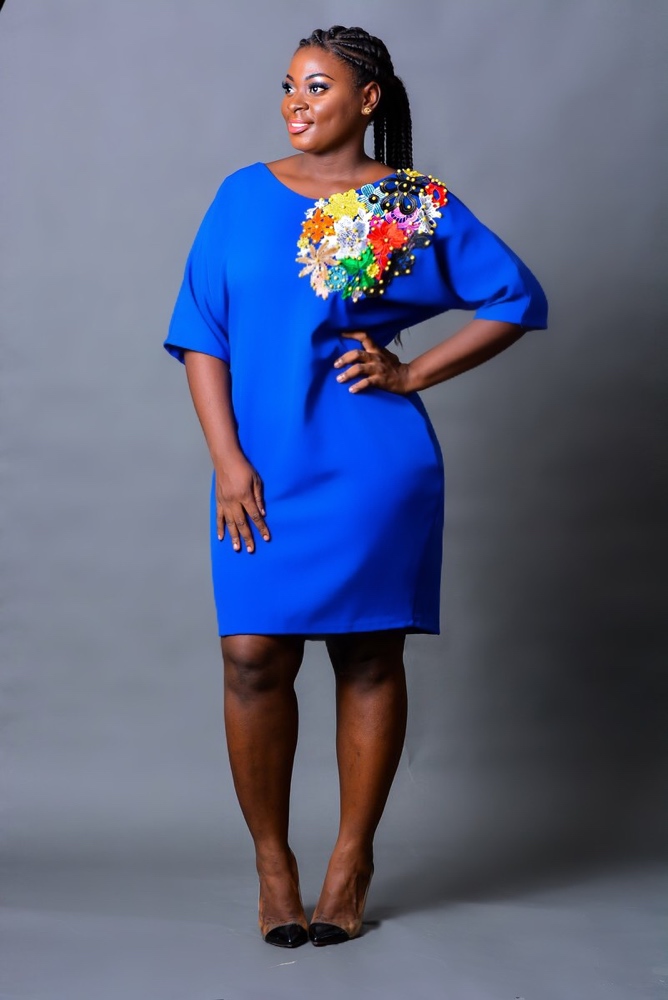 Richard: Other than these, the collection does nothing for me and I think it's high time we start demanding more creativity from plus-size designer brands. Plus sized women can still look fab, fashion forward and every inch amazing too. So, give us that and stop playing safe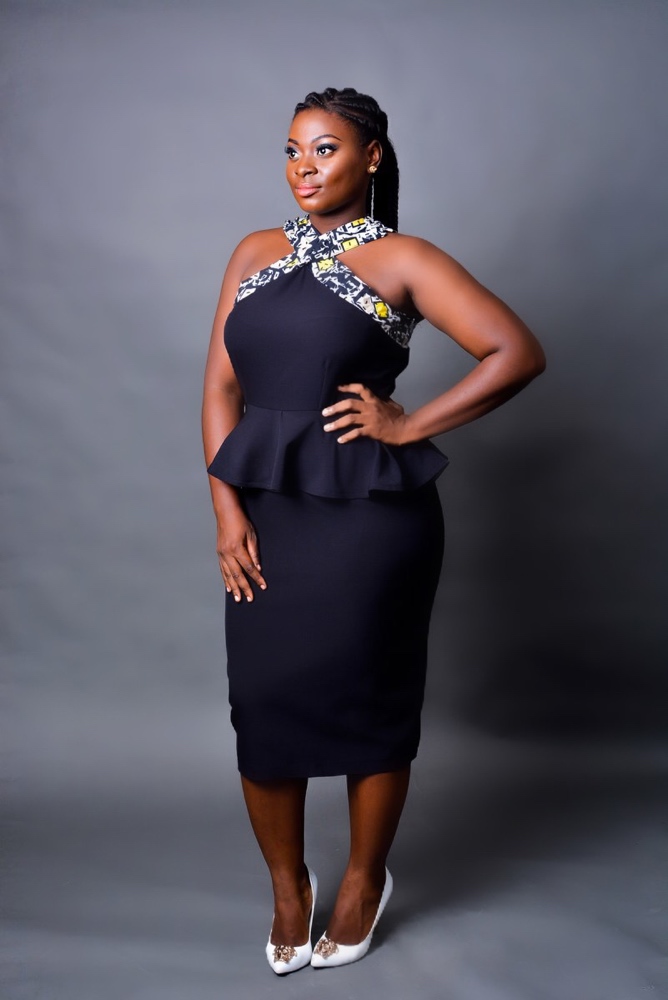 Eki: I like the jumpsuit as well even the peplum dress but I don't get the couture part
Richard: EXACTLY!! Like at best, your brand looks like a mass market high-street wear. So, why bring in couture into the mix??
Eki: Yes and I think they do oh (@Plus sized women can still look fab, fashion forward), I won't lie I'll wear somethings here in a heartbeat and I'm a considered plus sized in some cases. I just don't know if it's couture.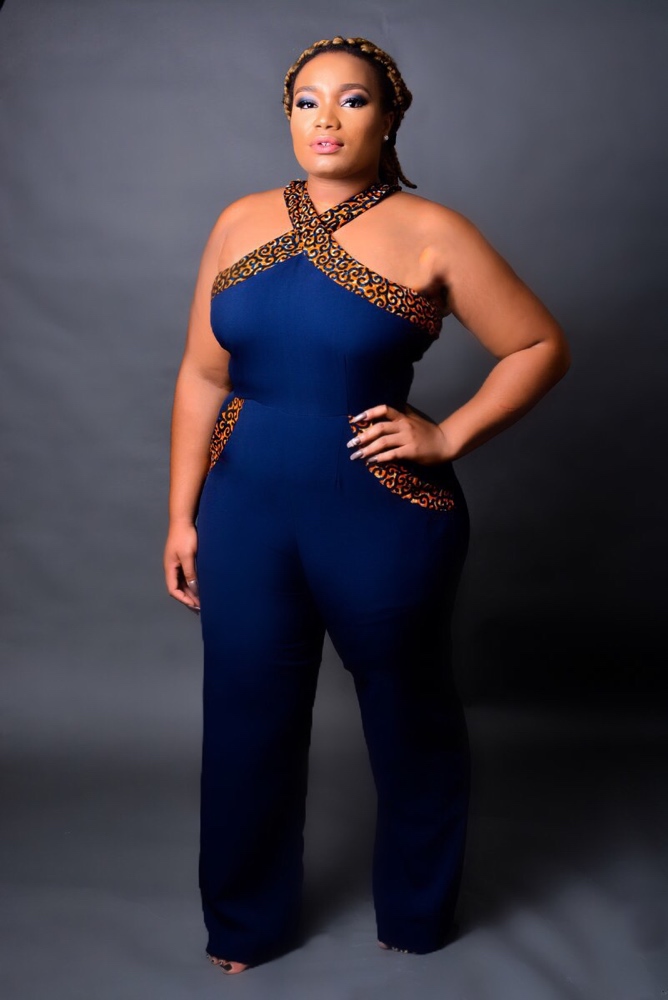 Richard: Well darling, I do know they're not couture ? But my favourite is the blue shift dress
Eki: ? Richard! I've mentioned all of mine, blue dress, jumpsuit, peplum dress.
NEXT! V by JZO
Richard: So, Joseph and Ola (the creatives behind JZO) are my friends, met them at my party – The Front Row. I've been a fan of their brand for sometime before meeting them, and continue to be. I like the cohesiveness of the fabrics used in this collection and I'll totally wear them as they fall within my comfort zone. And because I'm not a kaftan or tunic and pants sort of person, I might wear these after a little persuasion but I know people that'll do great justice to these pieces. What I don't like about this collection however are the combat-like pockets, I have never considered them fashionable and neither do I now.
Eki: Yea I'm not a fan of the pockets but I like the collection and the tiny details here and there, and I like the colours & fabric too. Love the adire
Richard: Yes. Overall though, I am still hung-up on their last season collection 'Aremo' and the campaign that followed, so in juxtaposition, this collection and campaign sort of underwhelms for me. I wish they'd maintained the tempo
Eki: My fave is the indigo blue one, I want a dress in this fabric ? Really? Just saw it (the Aremo collection) and I think if they did you would've still complained and asked for more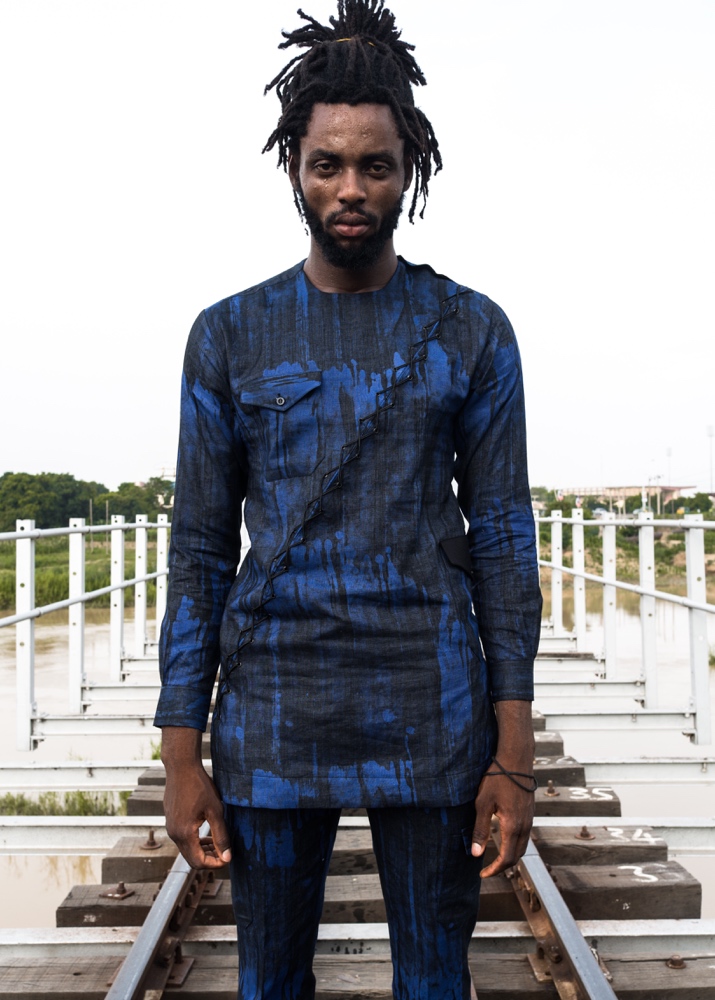 Richard: Hahahaha. Haba Eki! You should have my back now!!!!! Lol but yes, isn't that the point of growth? I'd expect them to do better that last season and much better next season. You know?
Eki: Yea I agree. What's your fave
Richard: I love the black/gray piece, quite lovely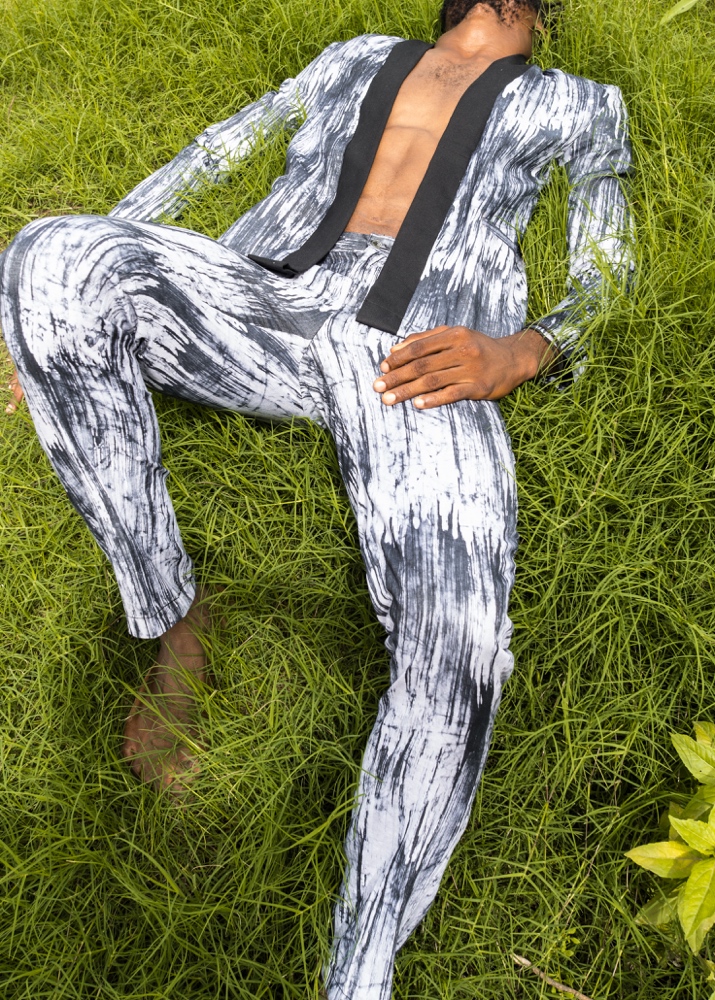 ***
Just so we don't bore you, we've cut this week's edition in two so watch out for part 2 tomorrow. The title was inspired by Eki's comment about more people working because we had a lot of collections last week.
Photo Credits: LooKtrademark @thelooktrademark, Kadara Enyeasi | @Enyeasi.k, Richy Anazia | @elziavibestudio,