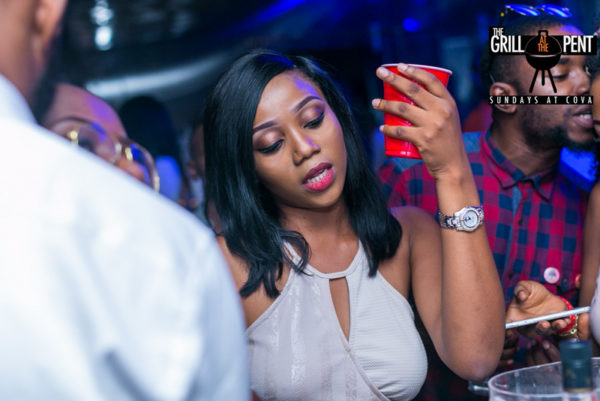 It was an exciting time at last week's edition of Grill at the Pent and it will probably go down as one of the craziest Sundays in its history as it was an evening that witnessed a triple delight of music delivery by the best DJs and partying experience next to none.
The night witnessed the Panda Edition, NBA Finals and the Birthday special for one of the brains behind the GATP party series – Bankhead.
In line with the Panda theme, a Panda character was activated at the party and spotted taking selfies and snaps with guests as they strolled into the venue.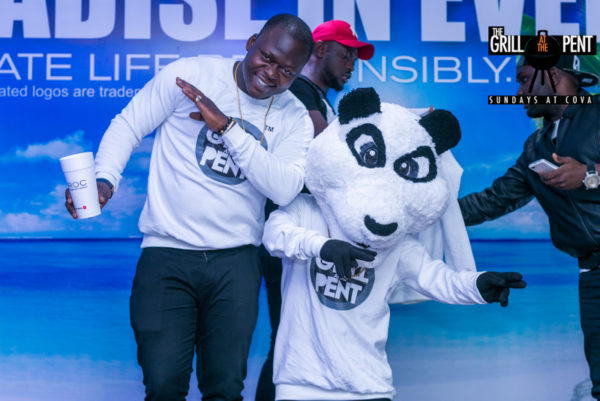 Live on the screens was the NBA Finals which had many guests including boy–chic Saeon, glued to it while sipping on ice cold ciroc from the custom made Grill at the Pent white cups and chanting when their favorite team hit a three point of a slam dunk. As a show of appreciation, GATP Sweatshirts were handed to guests as part of the celebrations on the night.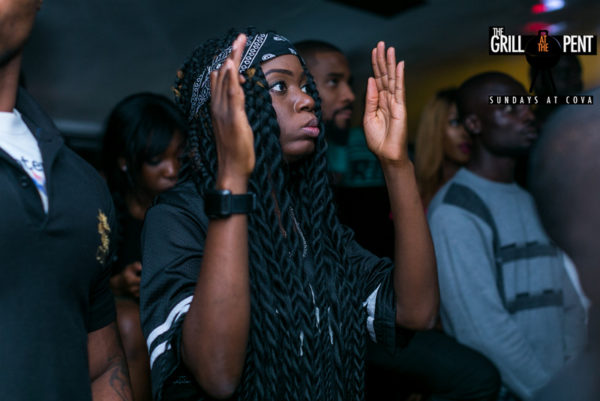 The music machine on the night was perfectly handled by the DJs Shawty, Xclusive, Ruud and Skura, and you can expect it to be intense, with each one showing a rich mastery of the turn-table.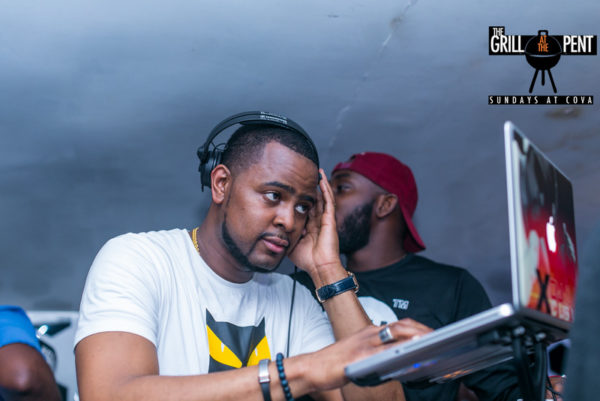 If you missed out on this one, Grill at the Pent Lagos takes place every Sunday at Cova, Mega Plaza, Victoria Island. The next edition will take place on Sunday, June 26th 2016.
Media partners for GATP include – Bella Naija, Ono Bello, 360Nobs, Style Vitae, YNaija, Notjustok.com, The September Standard, Trace Urban, HeadphonesandMicPR, City People and Beat FM. It is powered by Ciroc ultra premium vodka, Grill at the Pent is brought to you courtesy of BankHead Entertainment, Weyworld and Bang & Kosher.
Follow us on Instagram & Twitter: @thegrillatdpent @BankheadEntertainment @CirocNigeria or Search the Hashtags #GATP #CirocLifeNGR #BankheadParties
Drink and Celebrate Life Responsibly with Ciroc Ultra Premium Vodka
Check out all the photos from the party
***
Photo Credit – M4L Photography