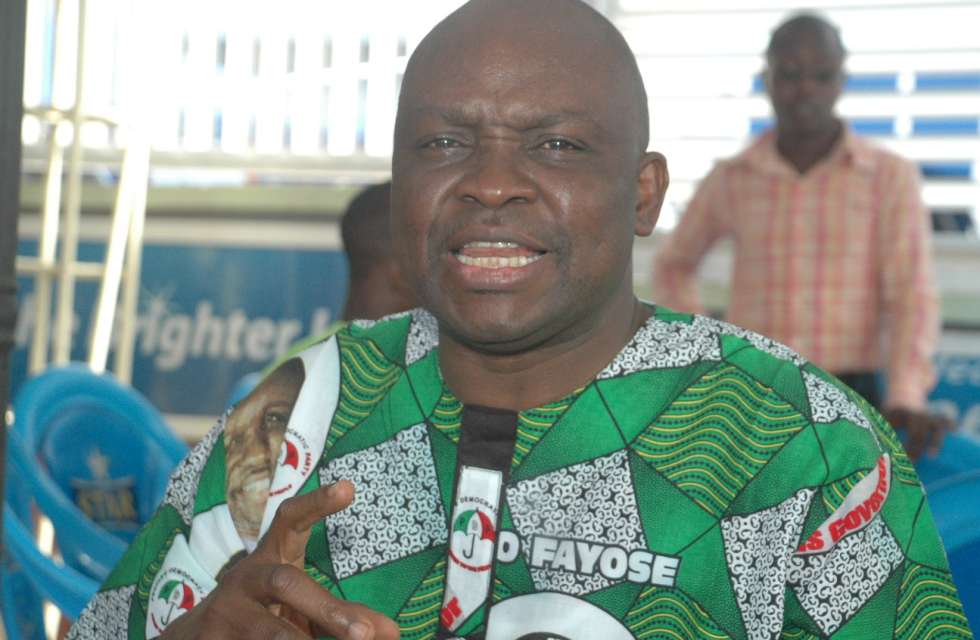 Ekiti state governor, Ayo Fayose has gone on an "indefinite strike" in solidarity with striking workers in the state.
The workers embarked on an indefinite strike on May 26th in protest of non-payment of salaries. They have equally said that "no amount of intimidation" can stop their action.
According to PUNCH, Fayose said this in a broadcast on the state-owned television. He said:
I want to tell workers that I have placed myself on indefinite strike in solidarity with you. I shared your pains but it is rather unfortunate that a man can't give what he doesn't have.

 I have told you the true position of the finances of the state, of which you have played critical roles in the allocation of federal allocations to relevant sectors, which shows how well I have carried you along since the dwindling revenue to the state commenced.

 During my first term, I mean, 2003 to 2006, I used to pay salary of workers by 21st of every month. But the present situation is very unfortunate and we have to learn how to live with it until the country wriggle out of it and things will change for better.

 I want to say that I will be expecting you back to your offices when you are ready to return to work. I shall be expecting you because, presently, I am handicapped and there is nothing I can do.

 But before then, I have placed myself on indefinite strike in solidarity with your course. But I appeal that you put the interest of the state above everything, because the present position affects everybody.