HolyGhost Christian Centre Holds "Power And Faith Conference" | 15th – 19th, June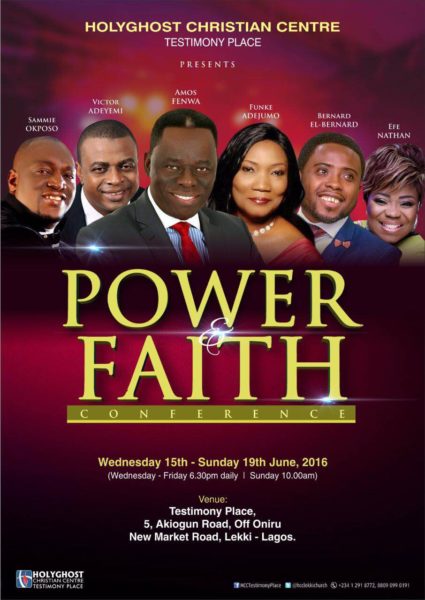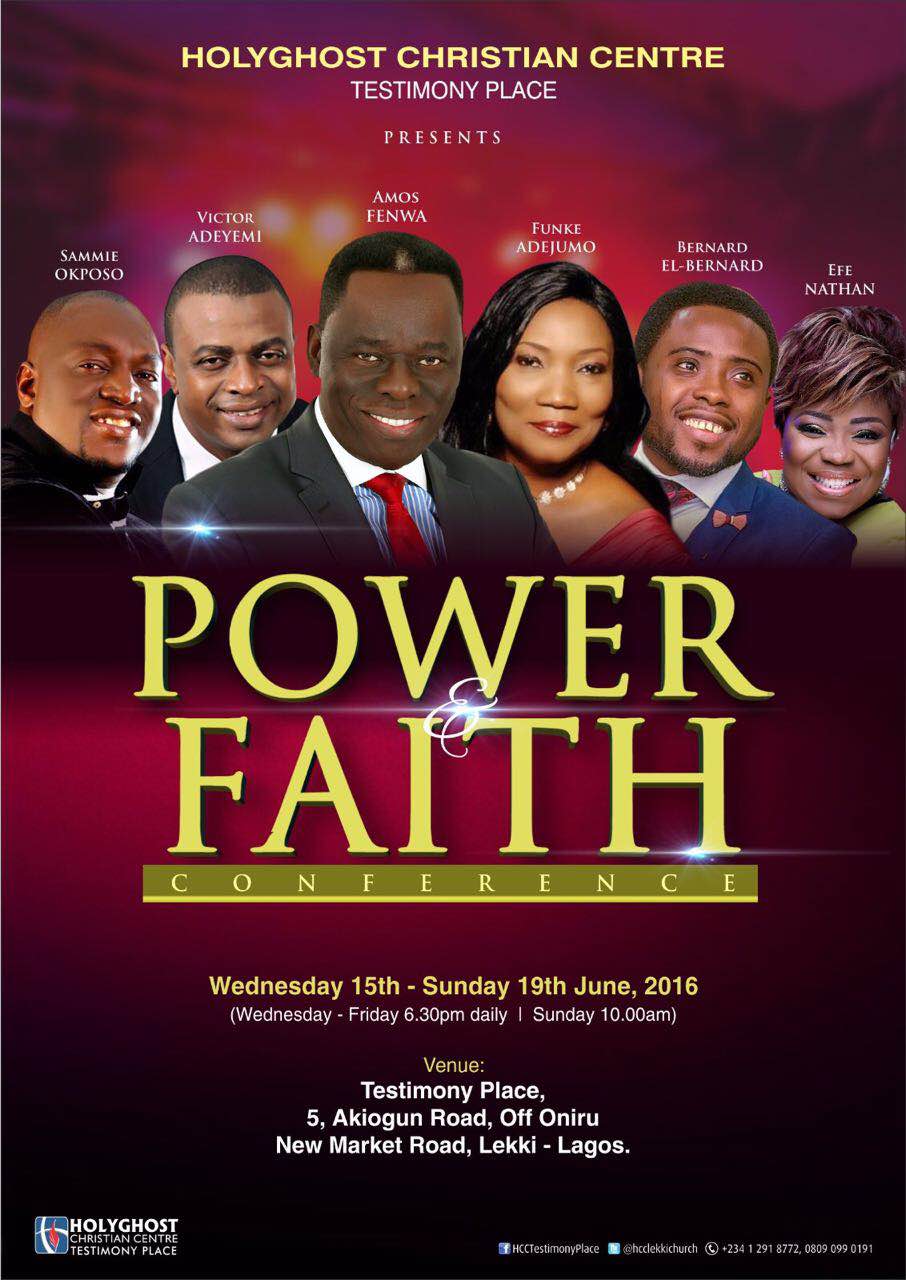 Are you facing financial uncertainty and economic downturn? Are you experiencing situations that are beyond your control? Or do you feel as though there are negative forces controlling your path in life?
Then, come and experience the power of God that is superior to any other force or situation at the Power and Faith Conference 2016 themed 'The Encounter'.
 Date: Wednesday 14th – Friday 17th June 2016 6:30pm daily.
Sunday 19th June 2016 by 10:00am.
Venue: Testimony Place, 5 Akiogun Road, New Market Road, Oniru, Lekki.
Ministering at the conference are Rev Victor Adeyemi, Rev. Funke Adejumo, Prophet Bernard El-Bernard and Dr Amos Fenwa, the Senior Pastor at Holy Ghost Christian Centre. Soul lifting music ministration by Efe Nathan, Sammie Okposo, and the Testimony Place Gospel Choir. Host is Pastor Femi Okanlawon, the resident Pastor at the Testimony Place, Lekki.
Faith in the power of God can turn your life around for good. Power & Faith Conference 2016…be there!!!
_______________________________________________________________________
Sponsored Content