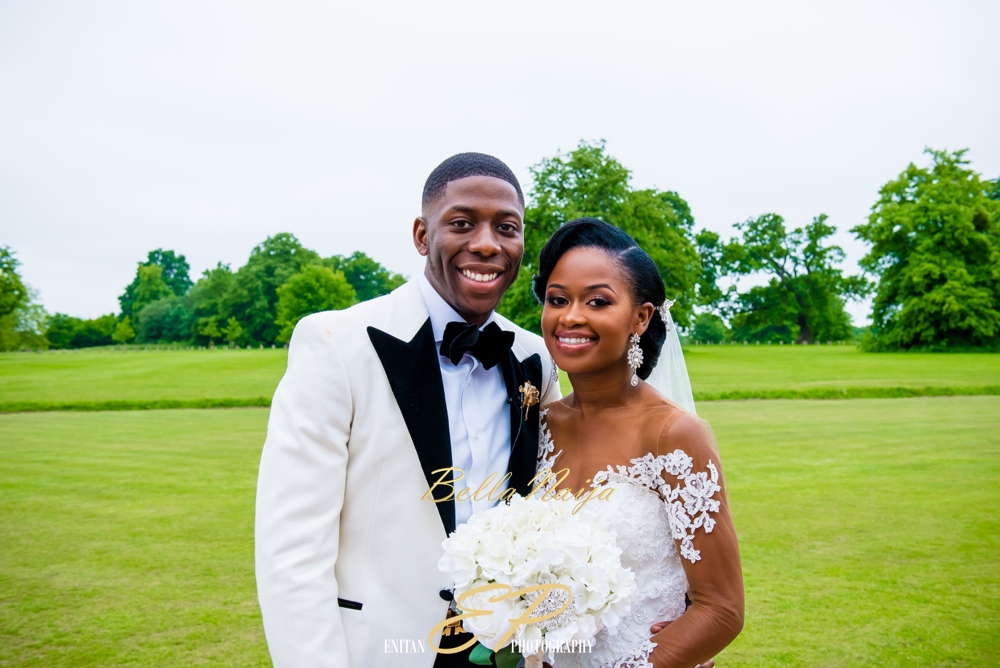 Popular UK Hairstylist Mary also known as Papachichi Style on social media met the man of her dreams Marlon at quite an early stage in their lives, the couple decided it was best to understand each other first and establish a friendship as Mary was not sure if she wanted more at the time. The two grew and their love for each other became apparent as time went on, leading towards the day Marlon surprised his bride with a romantic getaway to Paris.
Unaware of his plans Mary was stunned by the effort in his proposal. The couple always held on tight to what they wanted and the importance of having their family and friends within their journey, has led them towards a creation of their own.
The couple finally tied the knot on Marlon's birthday, June 3rd 2016 and were beautifully dressed in his favourite colour red, for their traditional engagement. The two young hearts have shared the best years of their youth together and are now committed to growing old with one another – ending the night with a personalized firework display to seal the deal!
~ Pre Wedding Photography by Maria Stanisky
How We Met
from the bride, Mary:
Marlon and I met at the age of 17. He came to visit a mutual friend at my college and we exchanged a brief "hello" and that was it. After class my friend let me know he was interested in me but I just shrugged it off. Two months later Marlon and I met again at a party, he kept asking me to dance with him all night, but I declined – eventually he stopped asking.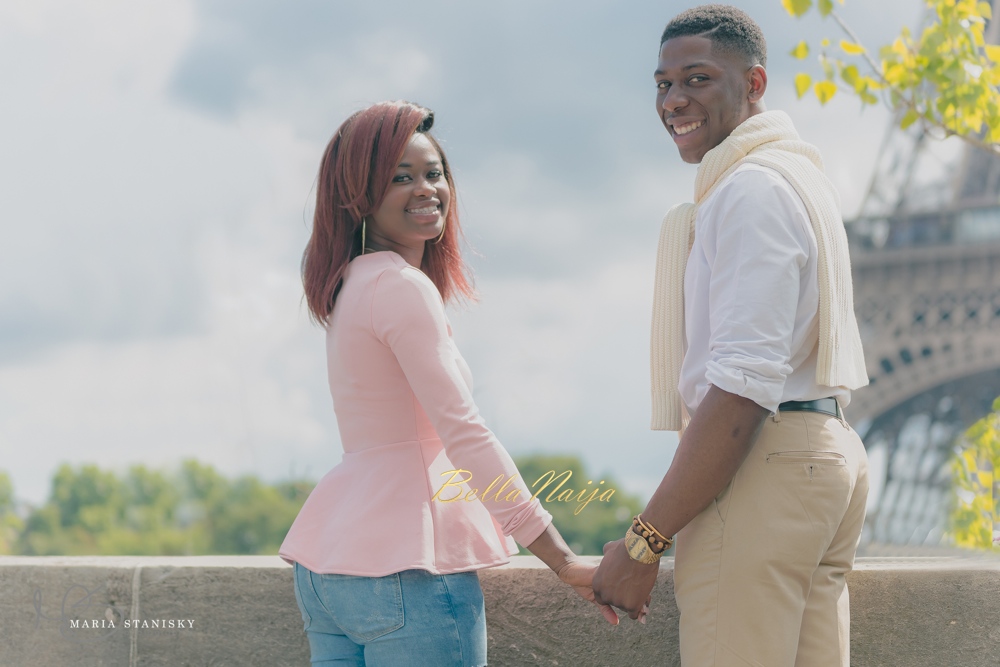 The next morning I got a text on my phone from an unknown number, he said "It's Marlon", I replied saying "I think you've got the wrong Mary and the wrong number". He quickly apologised for the "mix up" explaining how he had got my number from a friend, but was trying to get in touch with another Mary but magically got mine.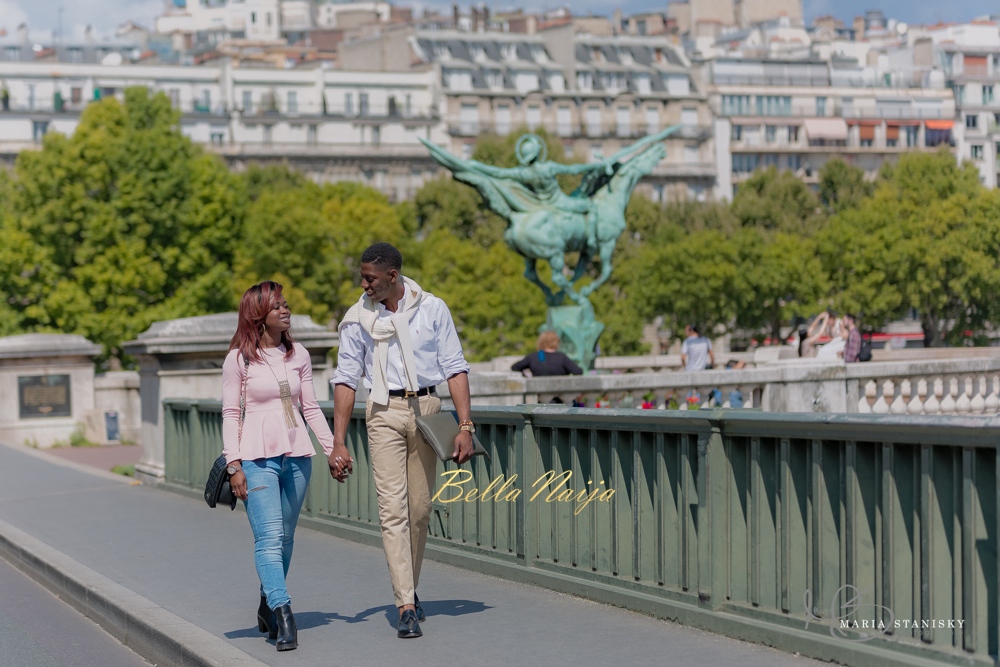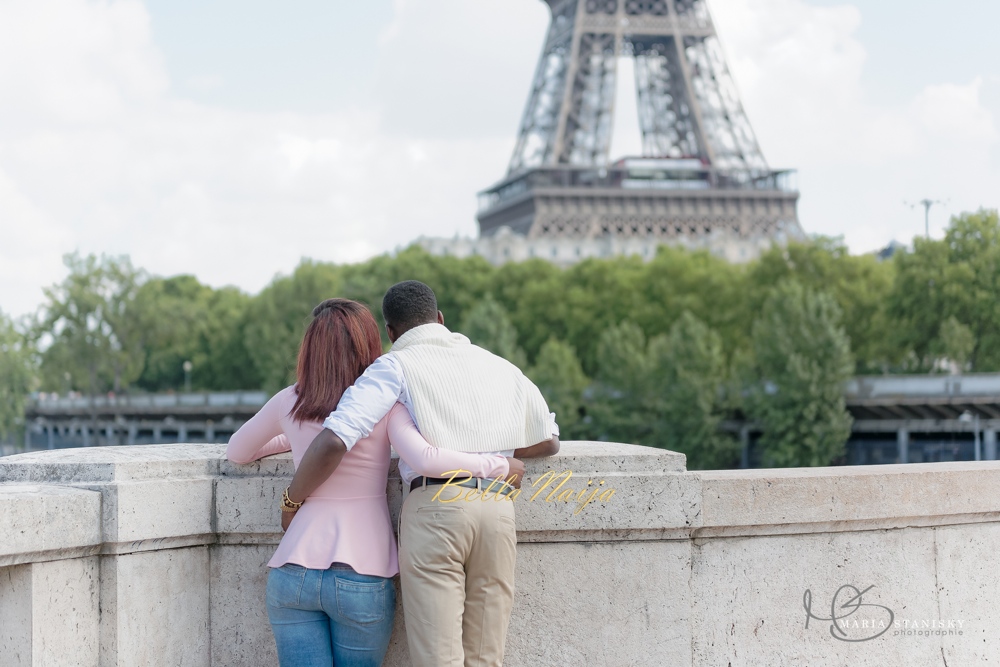 At that point I realized who he was, the same guy from the club. After a few weeks he added me on MSN, we began messaging each other back and forth and it progressed from small talk  to all night phone conversations and meet ups.
At the time, I felt like I had to let him know I wasn't ready for a relationship, but we could be friends. He agreed to this but often asked me regularly if I was ready to become something more.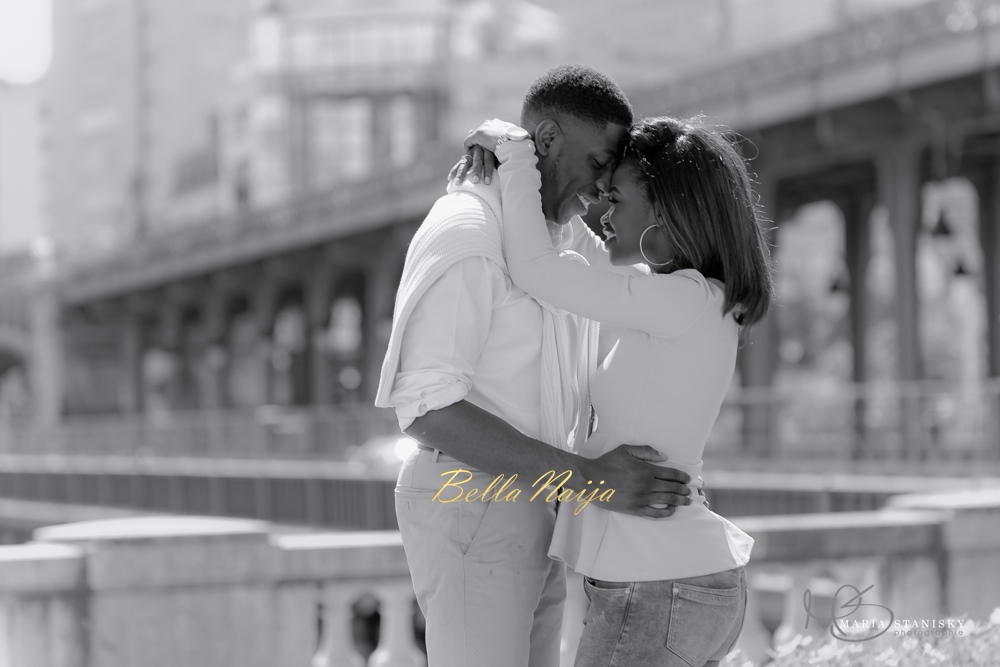 I knew I really liked Marlon, but I was afraid to jump into a relationship. So, after a year or so of friendship it was time for us both to head off to university, I stayed in London and he was off to Kent.
He asked to make it official and I accepted on one condition, that we would wait till our wedding day before we would have sex. He told me straight up – "I can't guarantee that, but you're worth it so I will try".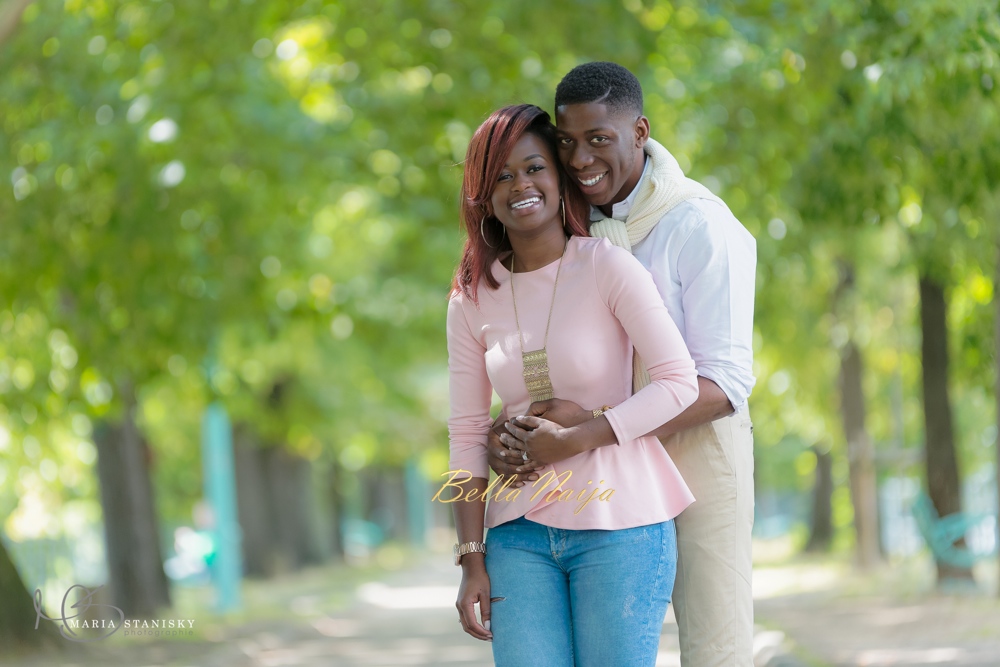 The Proposal
January 2014, Marlon told me I'm going to propose to you this year, I was so annoyed, I told him "it's meant to be a surprise you're not meant to tell me" and he replied smartly "there's 12 months in the year, so keep guessing".
Our anniversary was in September, so from July I started preparing myself and he kept dropping hints which made me think he was definitely going to propose in September. For me, it was a great distraction because by nature I am known to ask a million questions, making me very hard to surprise.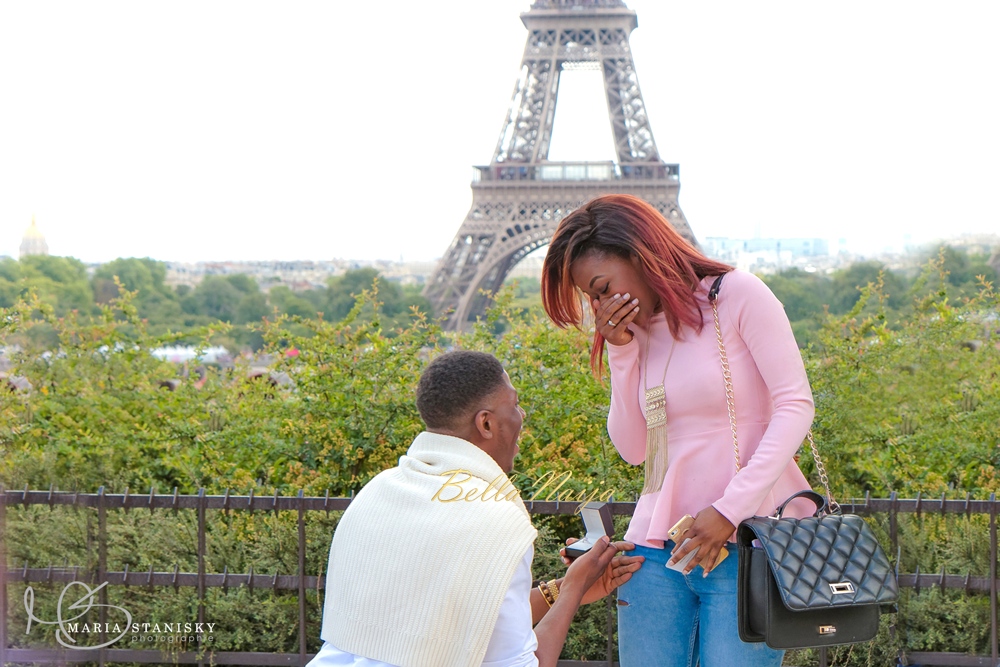 One random day in August, Marlon asked me to fly to Paris with him. Now, being a Pastor's daughter I knew it was almost impossible for me to go – he said it was only for a day and we'll be back by evening, but I really didn't even know how to ask my parents but I did and surprisingly they agreed. The only problem was on the day we were meant to fly out, I had clients booked in that I didn't want to cancel, so I mentioned this to him and he assured me that I shouldn't worry we should just book the flight.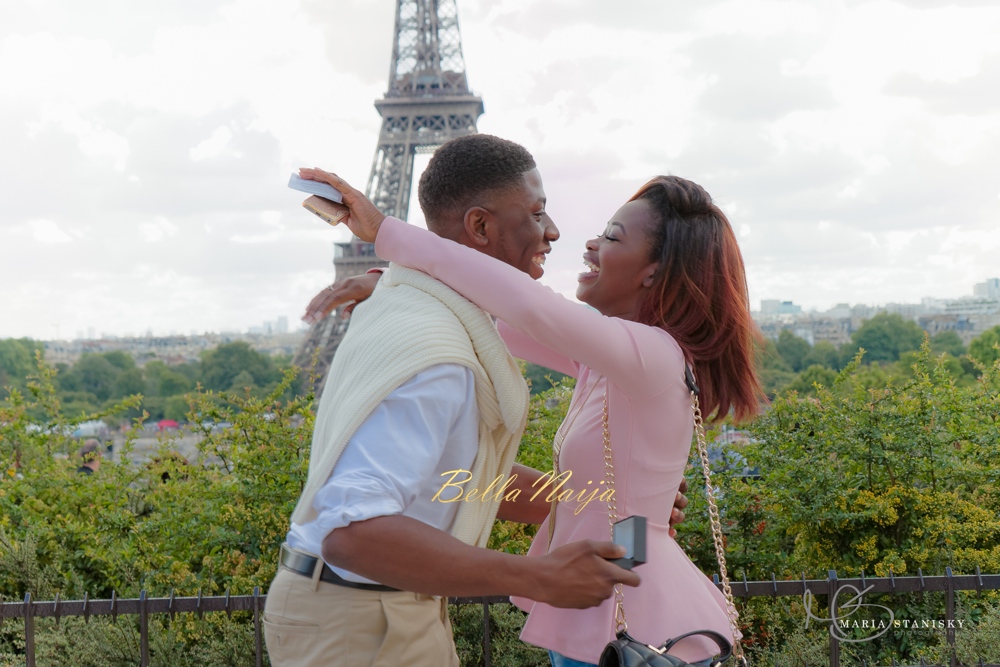 All of a sudden my clients emailed to reschedule – I'd forgotten he built my website , so he just emailed my clients telling them to reschedule, of course I didn't know this at the time. The day before we fly out we drive to my brother's house who lives 10mins away from the airport. I ask Marlon should I dress fancy, go do my hair, my nails? – If he said yes- I would have known he was going to propose, so he said no.
We arrived at Paris and he told me we were going to see a show hence why we were rushing. I could tell he was anxious but I just thought it was because we were running late. We got to the Eiffle Tower and he says we need to go up to the bridge, so we stopped to buy some keyrings, a woman with a camera walks up the steps with us – But I didn't suspect a thing.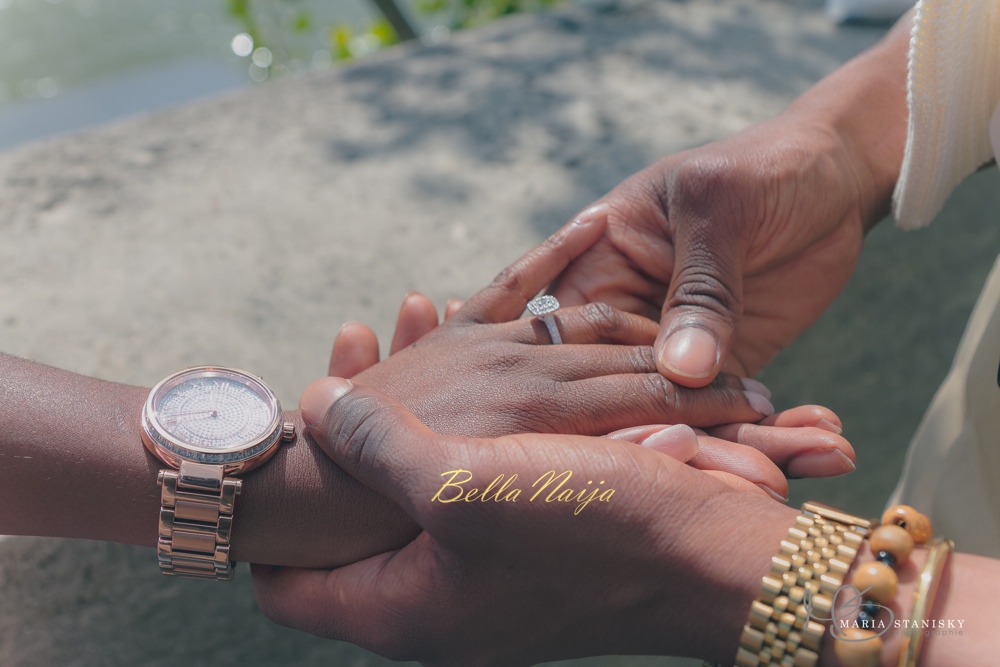 Marlon walks ahead of me and eventually I'm side by side with the woman, we smile and start talking, she told me what she does and on the front of her business card was a picture of a bride and groom. So I asked her does she cover weddings – still clueless,  she says yes and I tell her jokingly, I'm going to fly you out to London to cover my wedding, she asked me if  I was engaged and I answered "not yet lol, but I will be next month".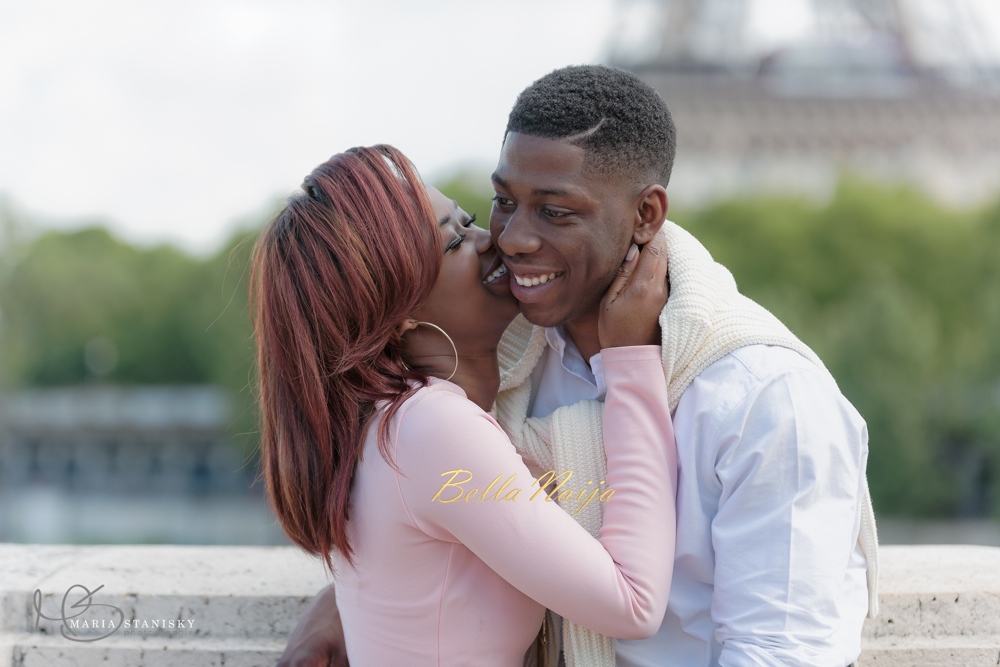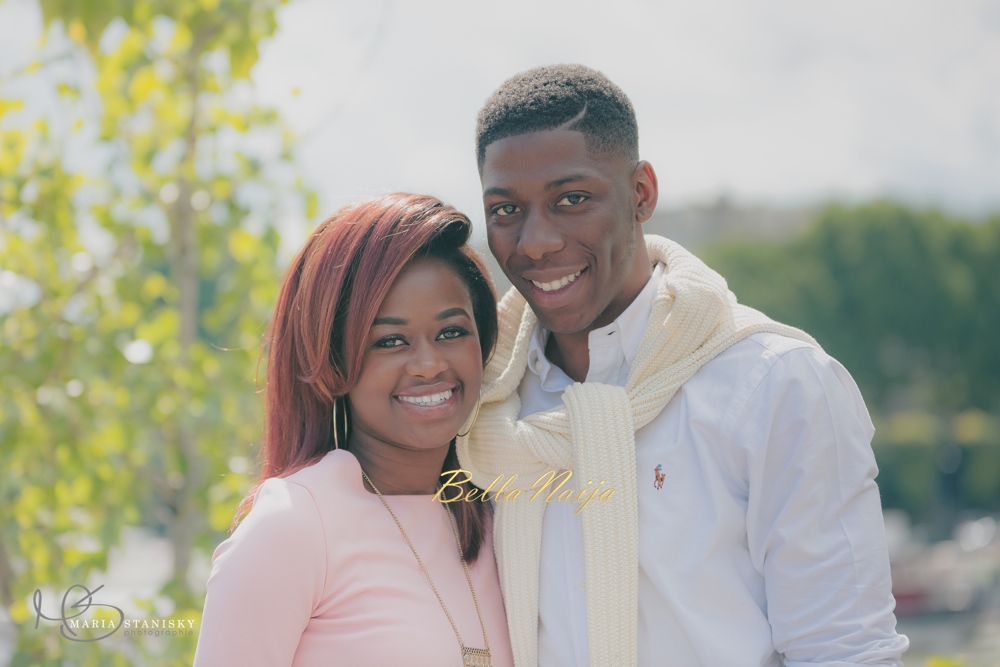 By this time we've reached the top of the steps and are on this beautiful bridge which showcases the whole of Paris. Its so stunning I immediately pull out my phone and start taking pictures. There a lots of tourists around taking pictures. Marlon creeps up behind me and asks me what I think I replied and turned finding him on one knee. I was so shocked, immediatly I started crying I didn't expect it.
He gives me my beautiful ring and I accept. Everyone starts clapping cheering and taking pictures. That's when I noticed Maria and then I realized she's actually our photographer and Marlon had booked her to capture the whole thing – It was amazing posing our way through Paris.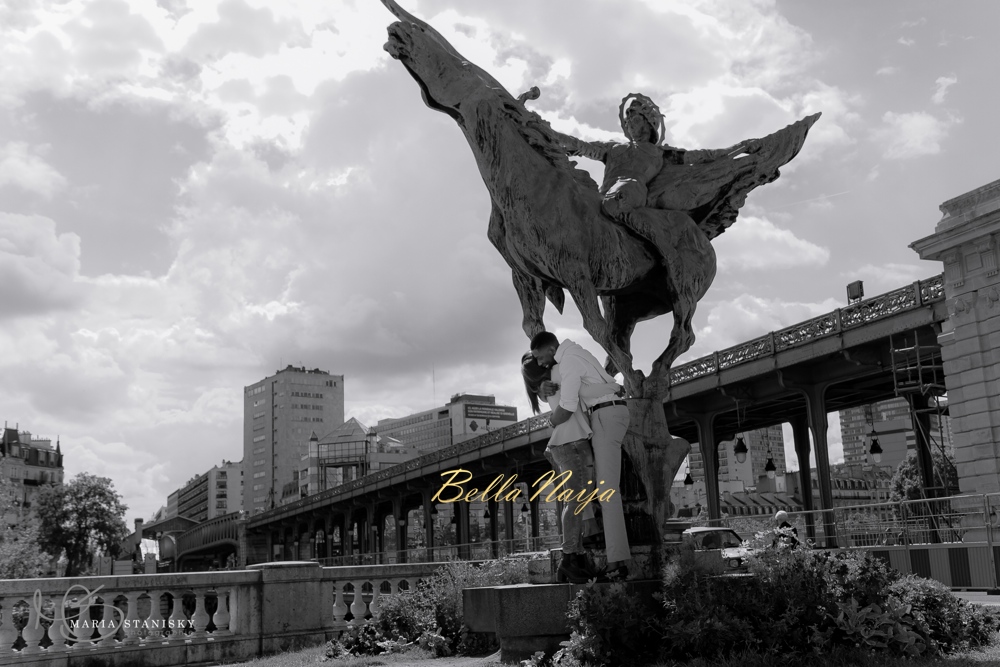 We flew back to London that evening even though our flight was badly delayed. We arrived and headed back to my brothers house. My phone battery had died, so I wasn't able to let anyone know I was engaged. No one was home, so Marlon told me to go to my brother's room to check on the dog. I opened the door to a candle lit room, rose petals on the bed. I walked in and  he had bought me an evening dress, heels and a watch. I couldn't believe how much effort he went to, I thought I wasn't an emotional person but realized that day I was.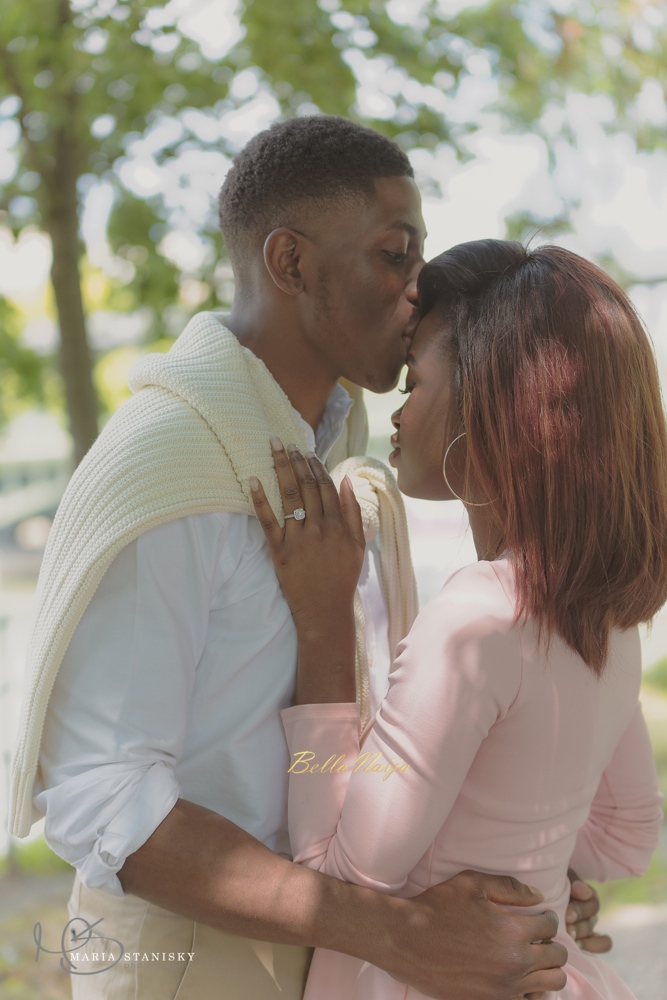 We got to the Shard London Bridge, he asked me to go in whilst he parked the car. I went in and headed to the top floor. When I got out a man asked my name and told me to follow him, as soon as we got into the restaurant all my friends and family are gathered shouting "surprise!" The shock was unbelievable, all the though and effort he had gone into the planning this for me and I hadn't suspected a thing.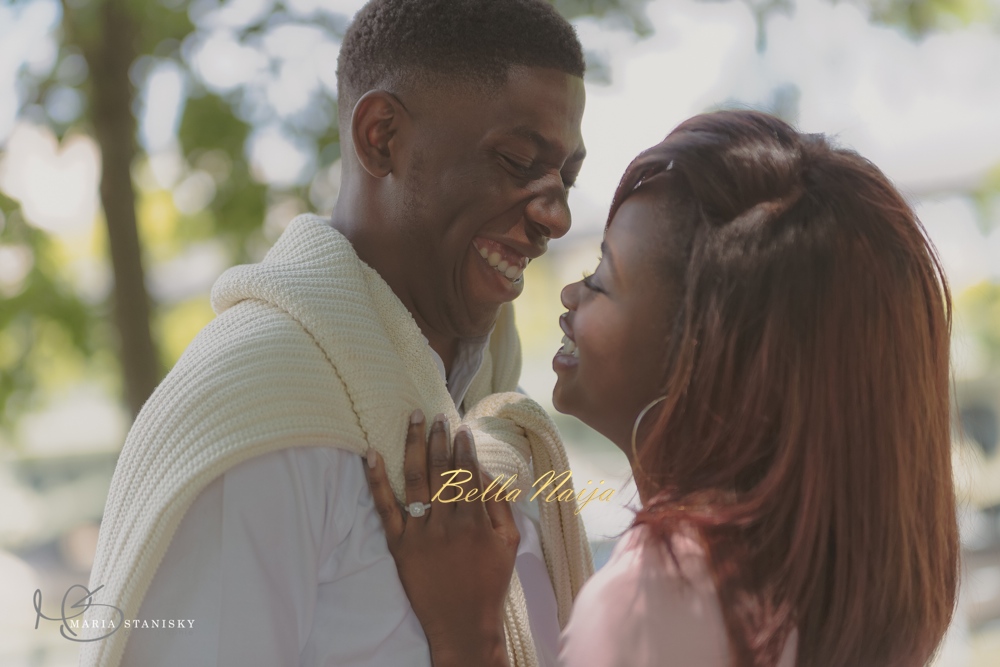 Advice for Couples
 Set a budget, then set another budget because you never stick to your first one
Give yourself time to plan, don't rush the process, although it can be overwhelming and frustrating at times
Use the resources and people around you
Enjoy being engaged, It's also apart of the marriage process
Make time for date nights, so you can talk about everything else other than the wedding
Pray about everything – God can do all!
BellaNaija Weddings wishes the happy couple a fun-filled married life, happiness and peace.
A quick recap of #MaryMarlon2016 by Phillip Smith Visuals
from the Groom, Marlon: "As soon as I saw her shadow from the window I was in tears, it shows you that she means a lot to me… you're an amazing girl and I am honored to be your husband."

from the Bride, Mary:" Marlon…You are the man of my dreams! He who finds a wife finds a good thing and I assure you, you found the best thing. I vow to be care for you, to support you and to care for you."
Photos
White Wedding | Maria Stanisky & Enitan Photography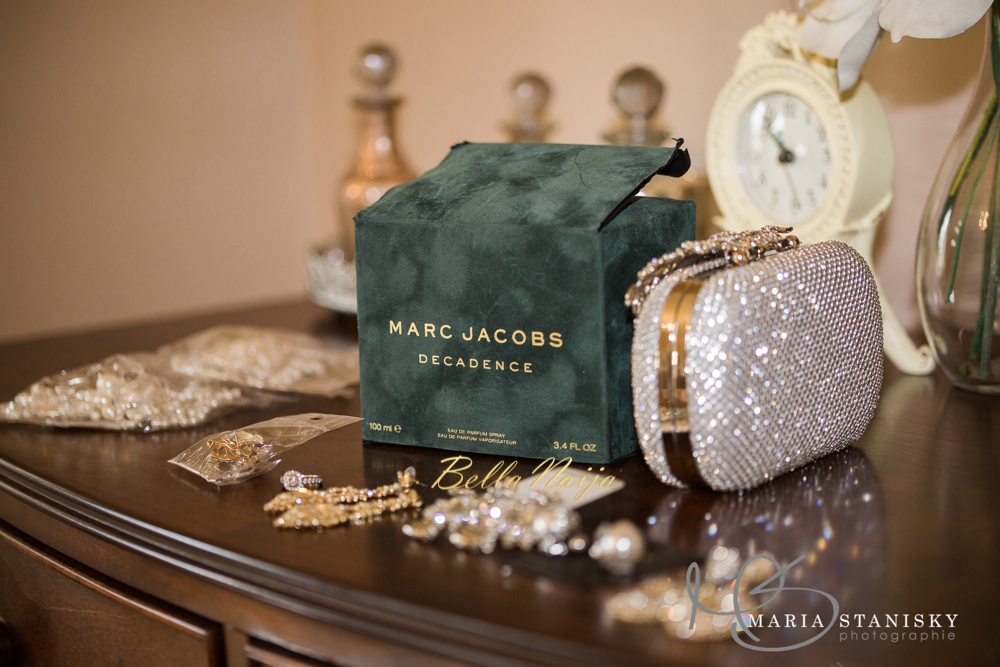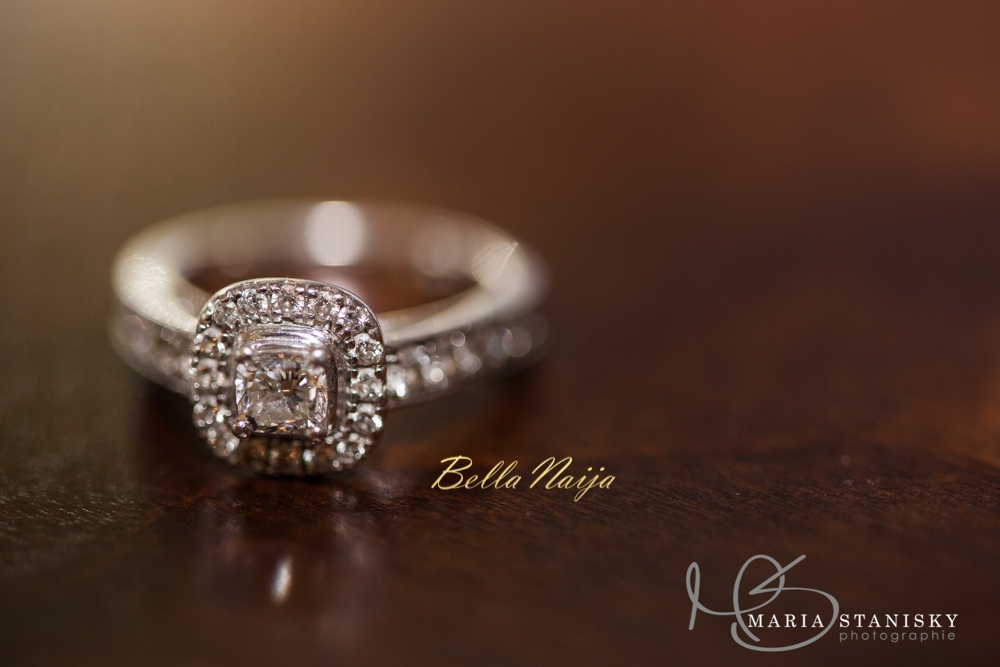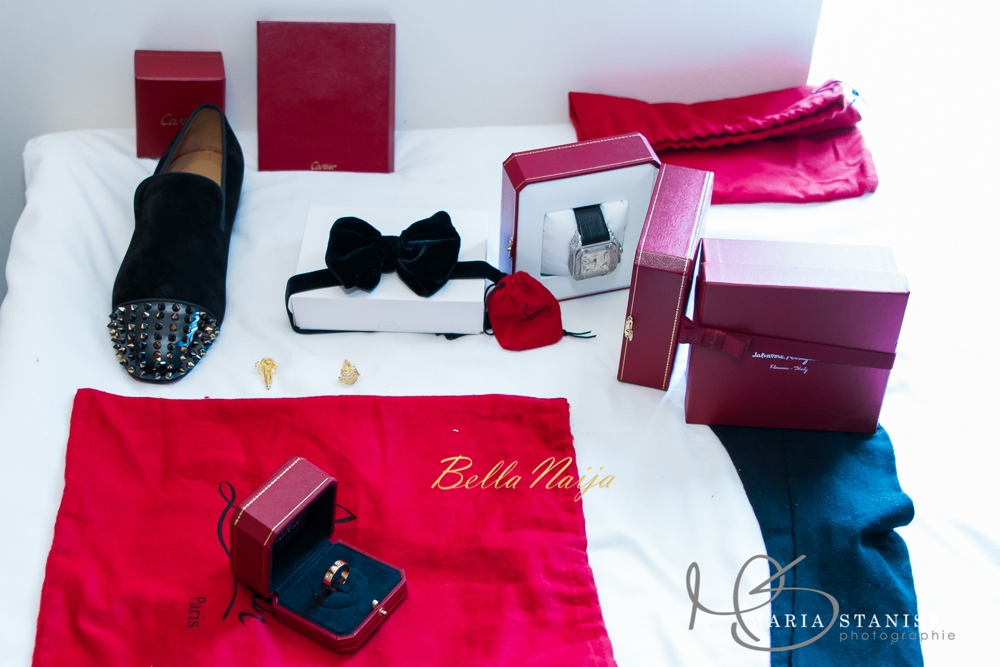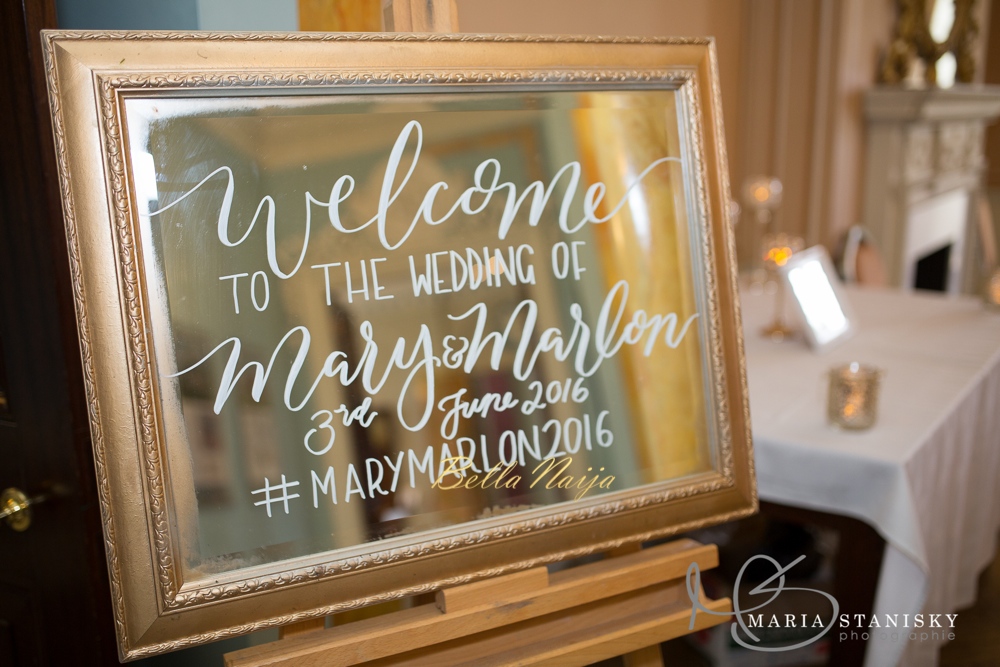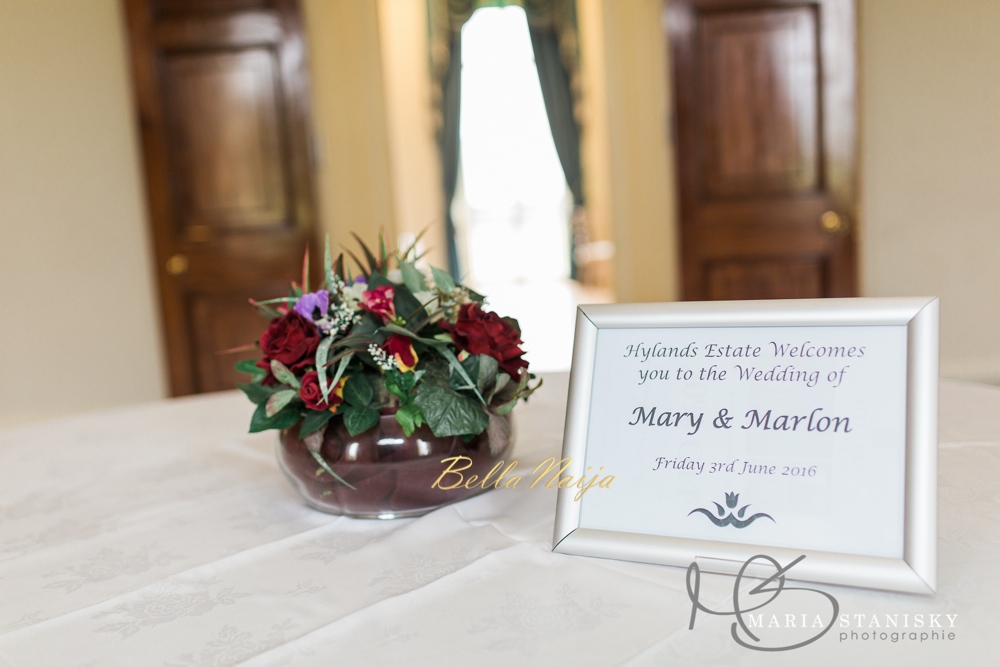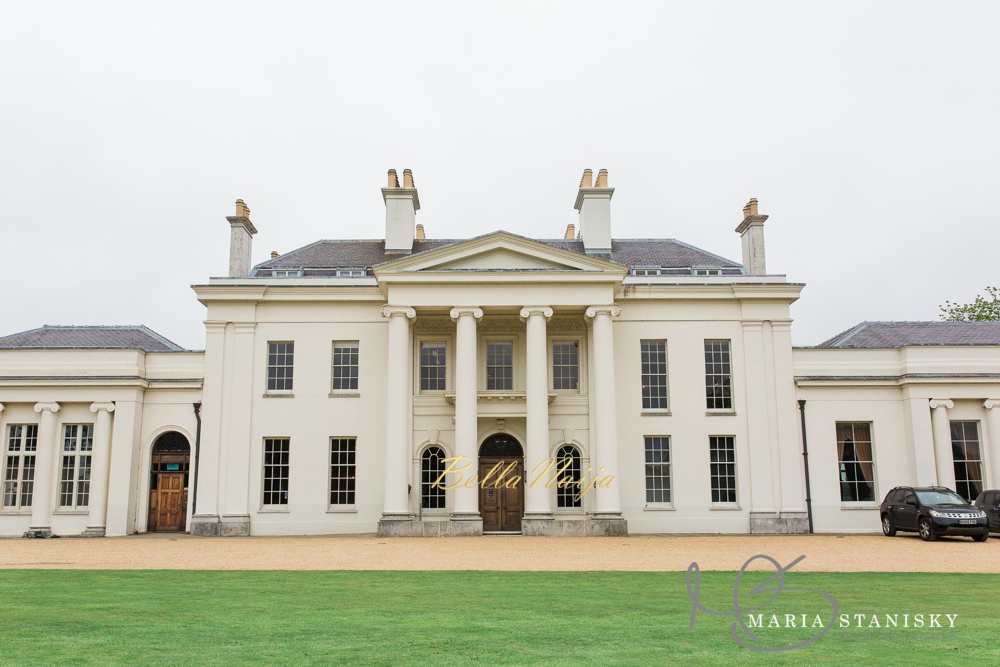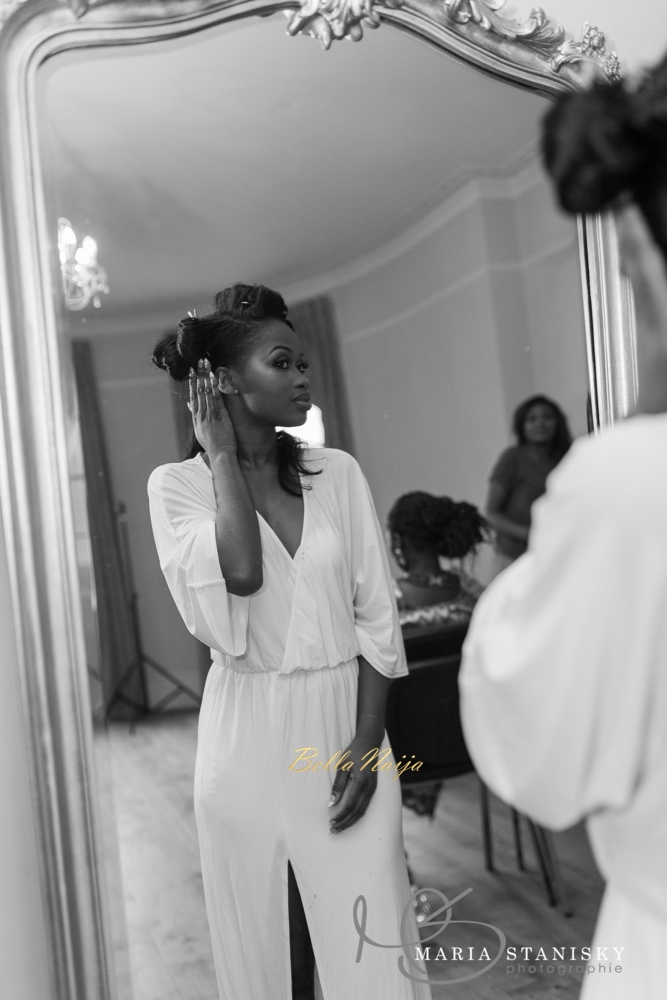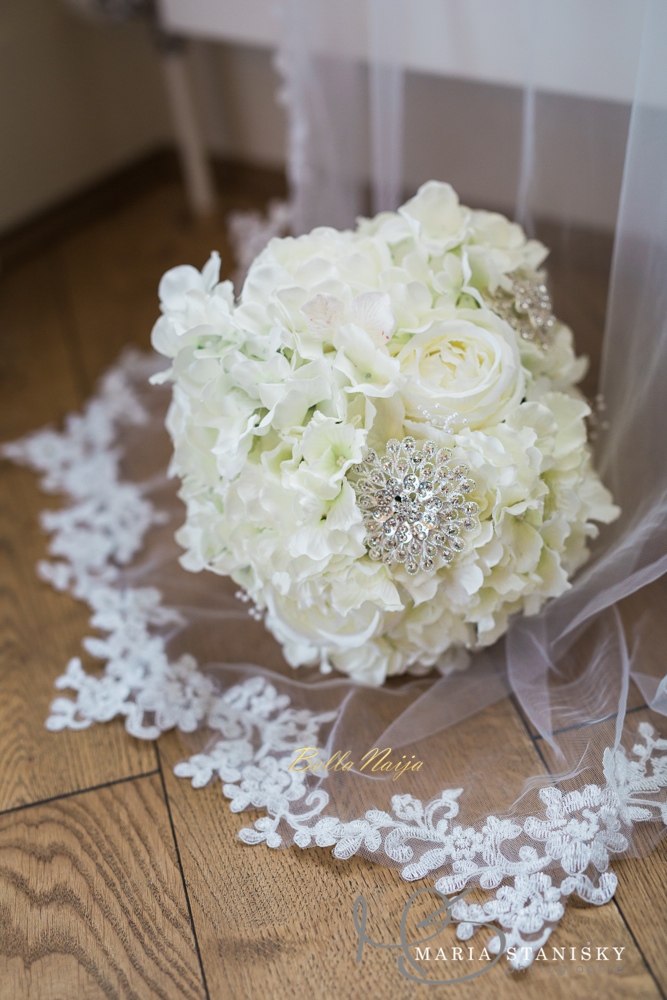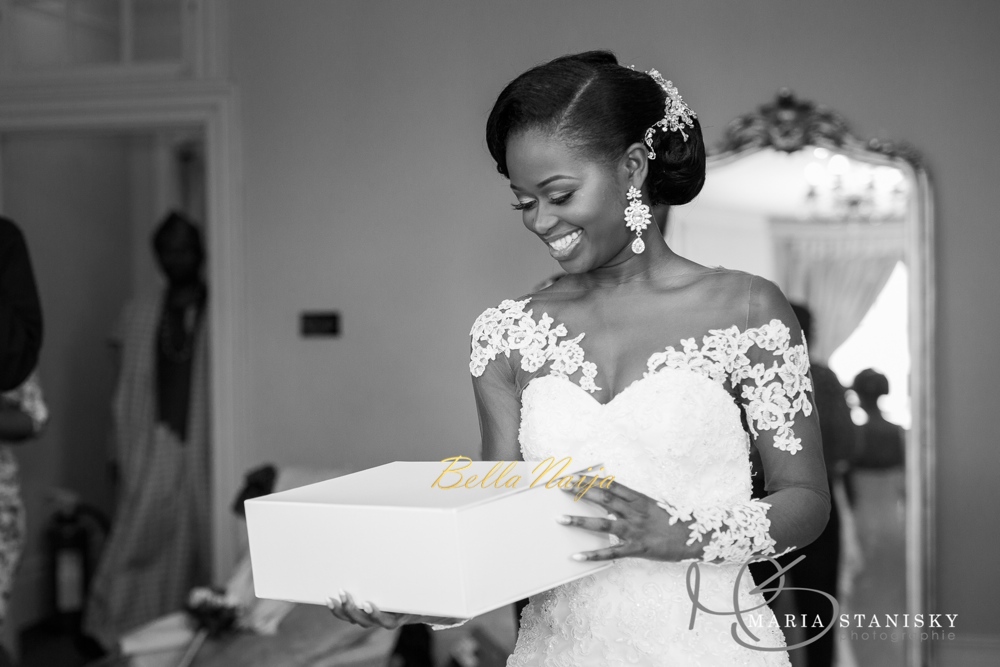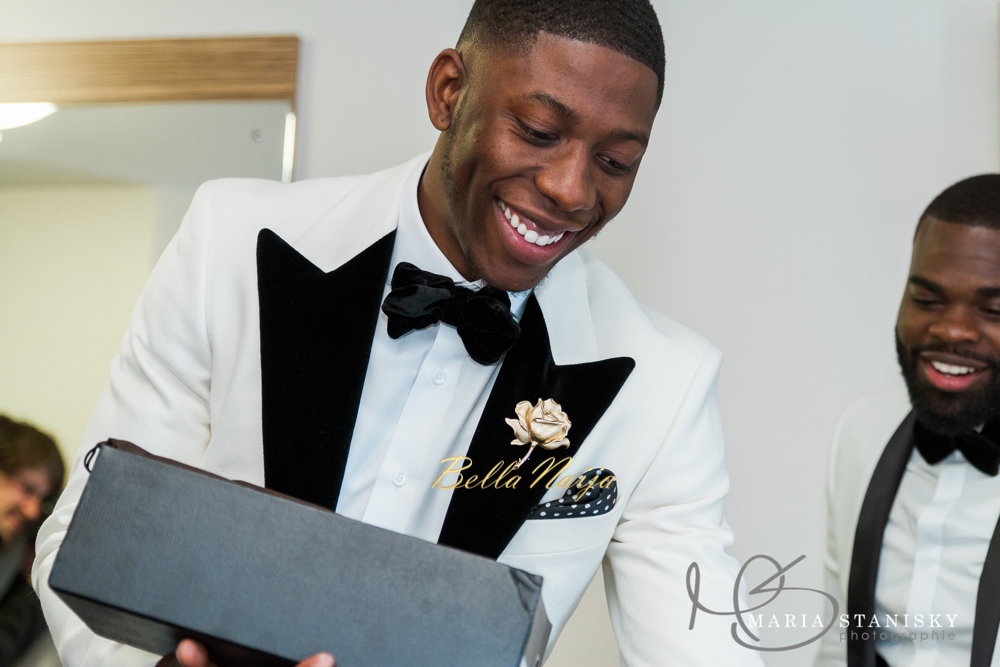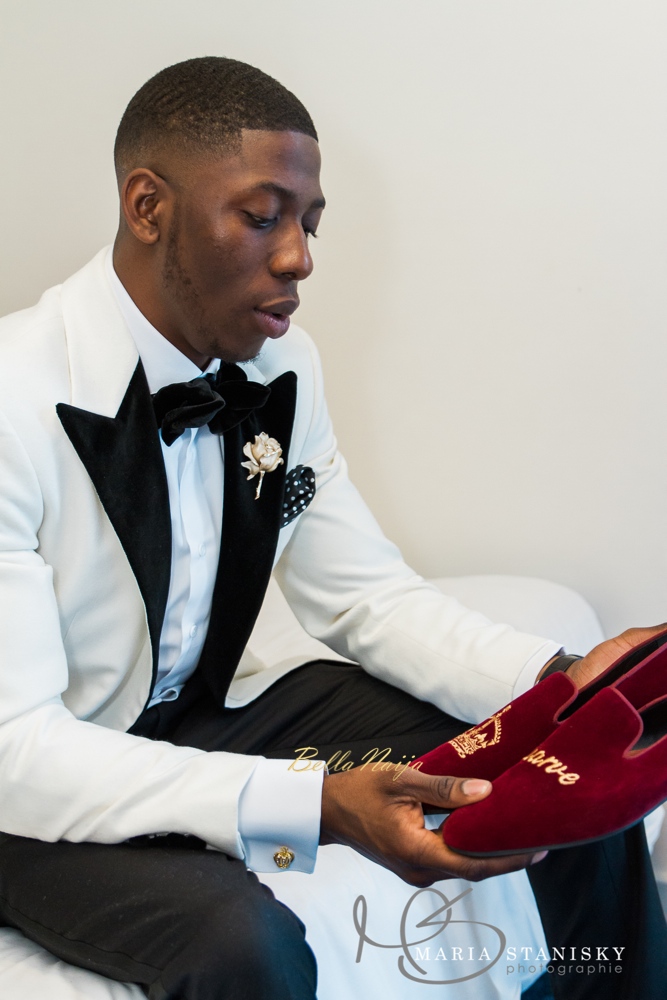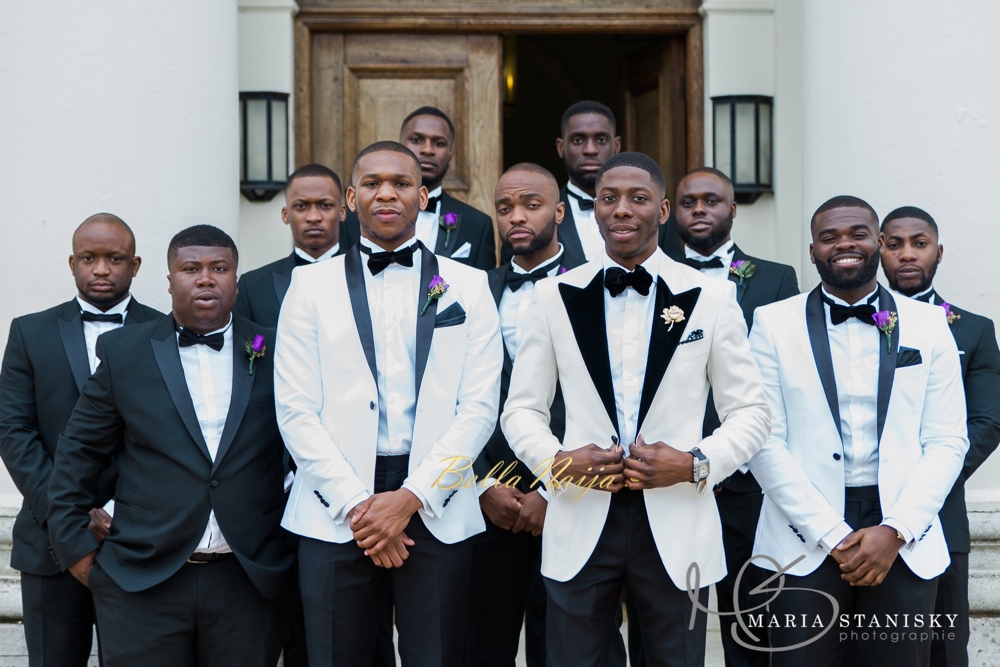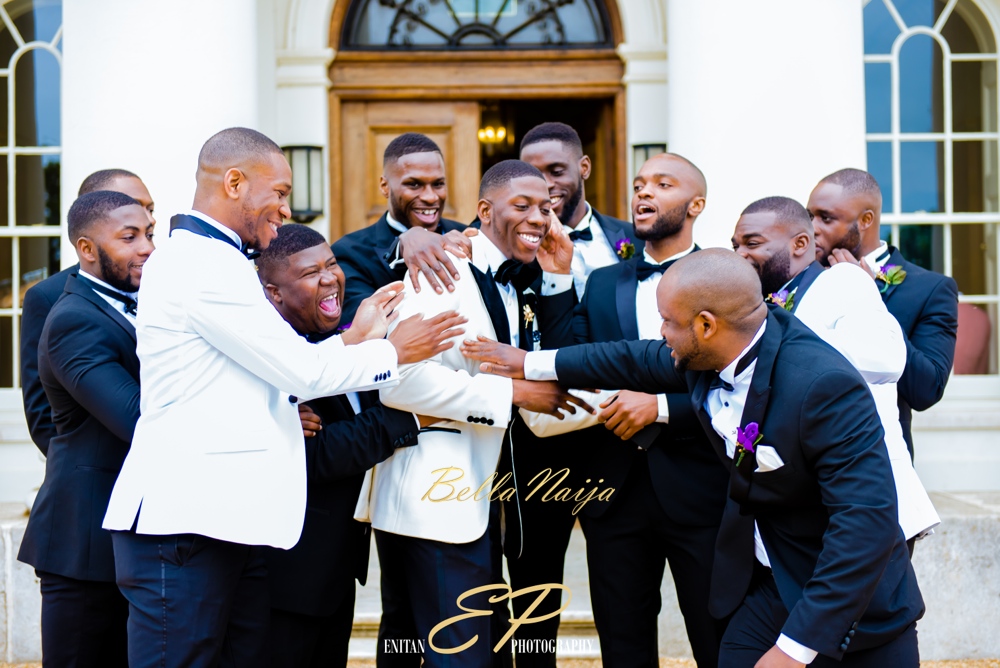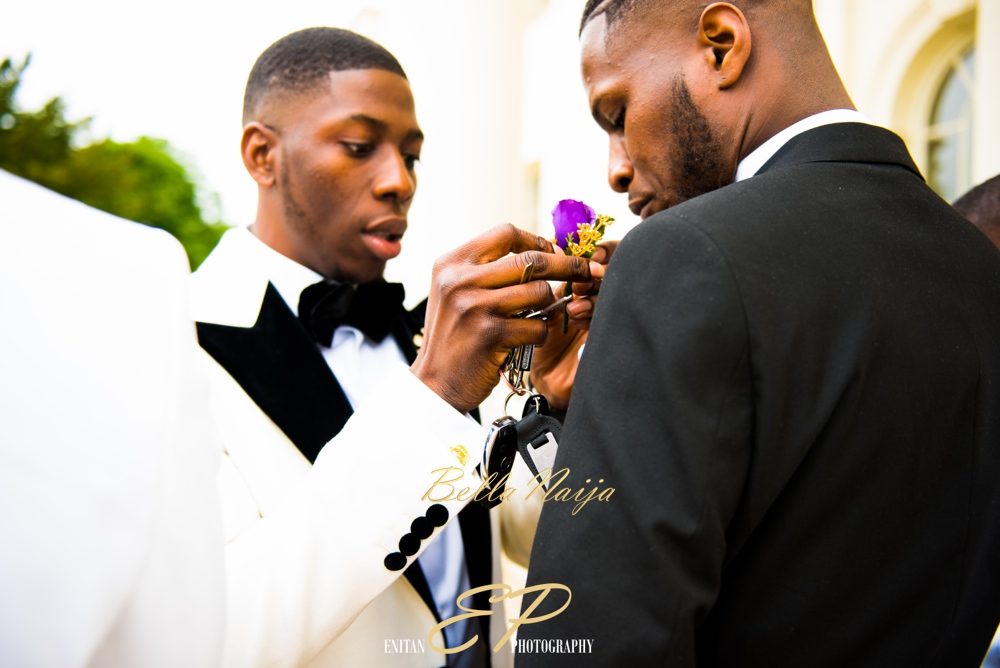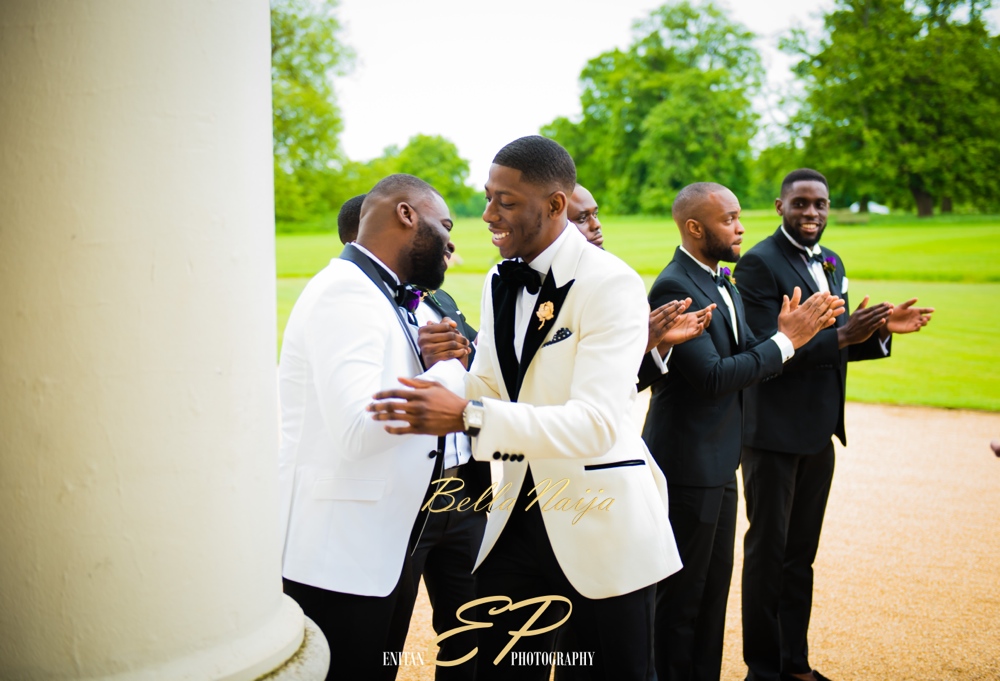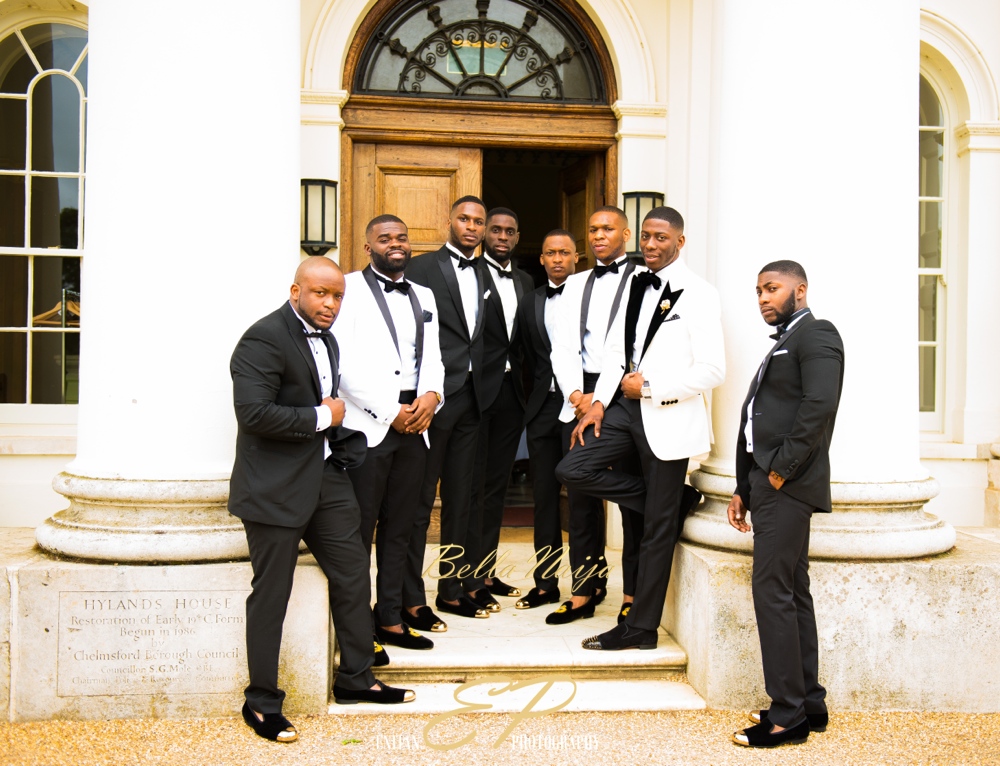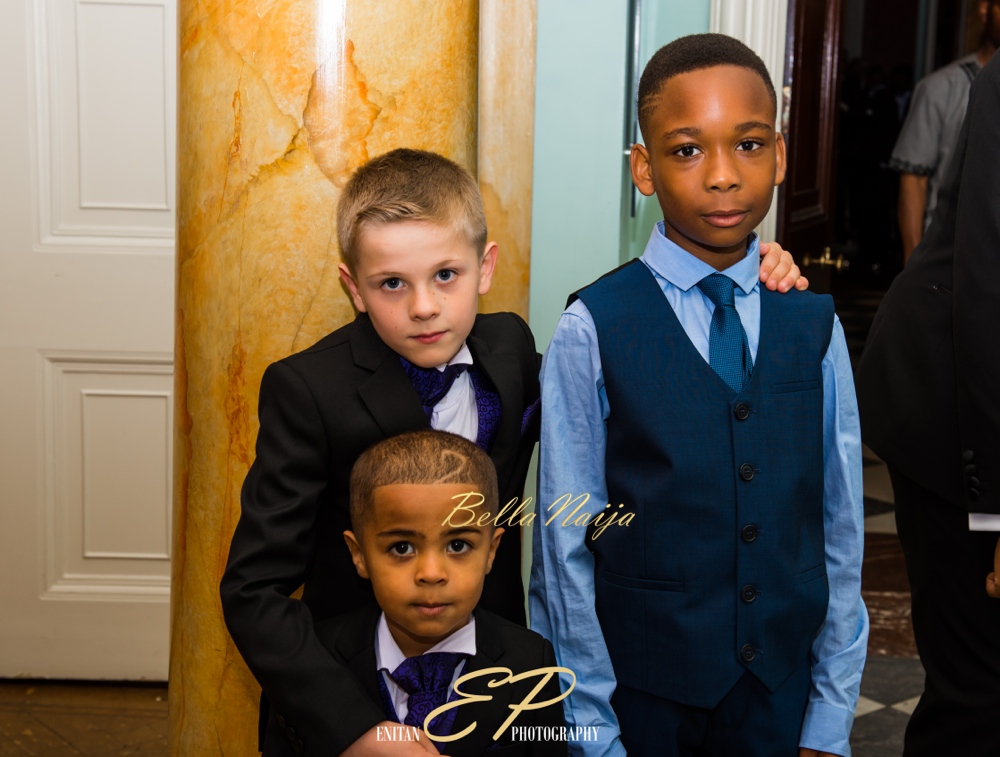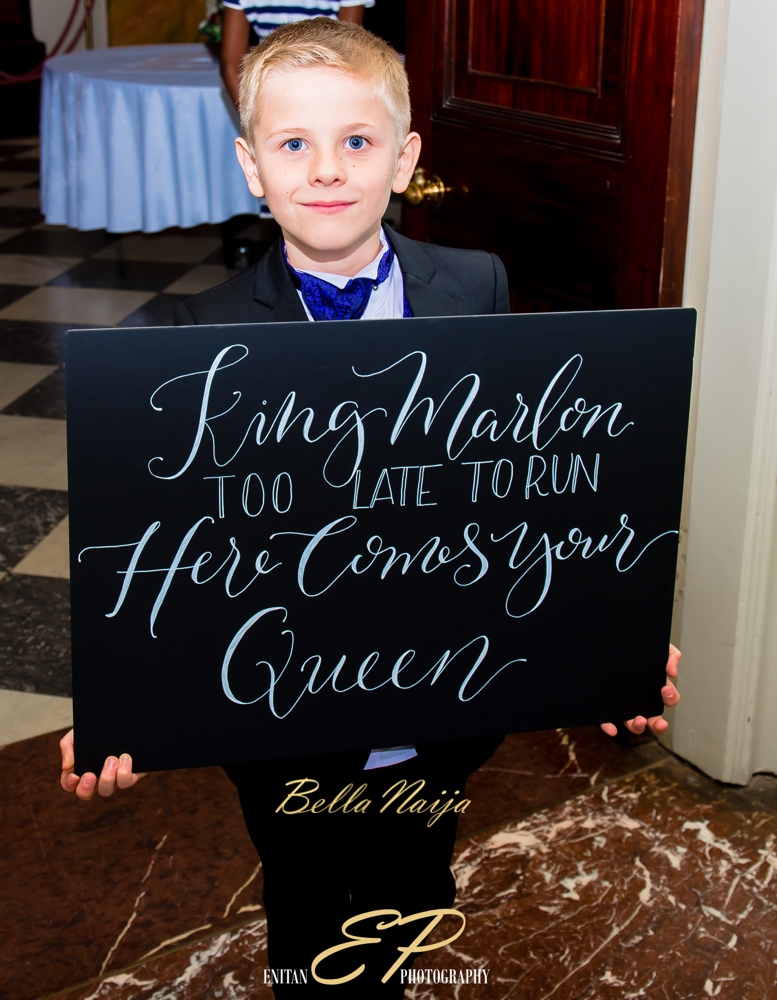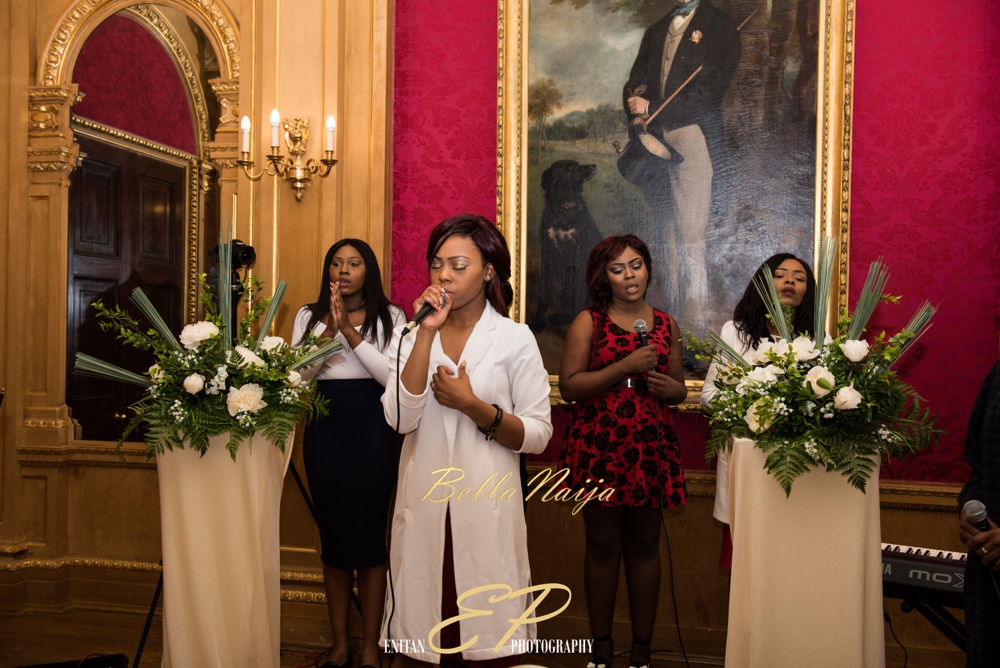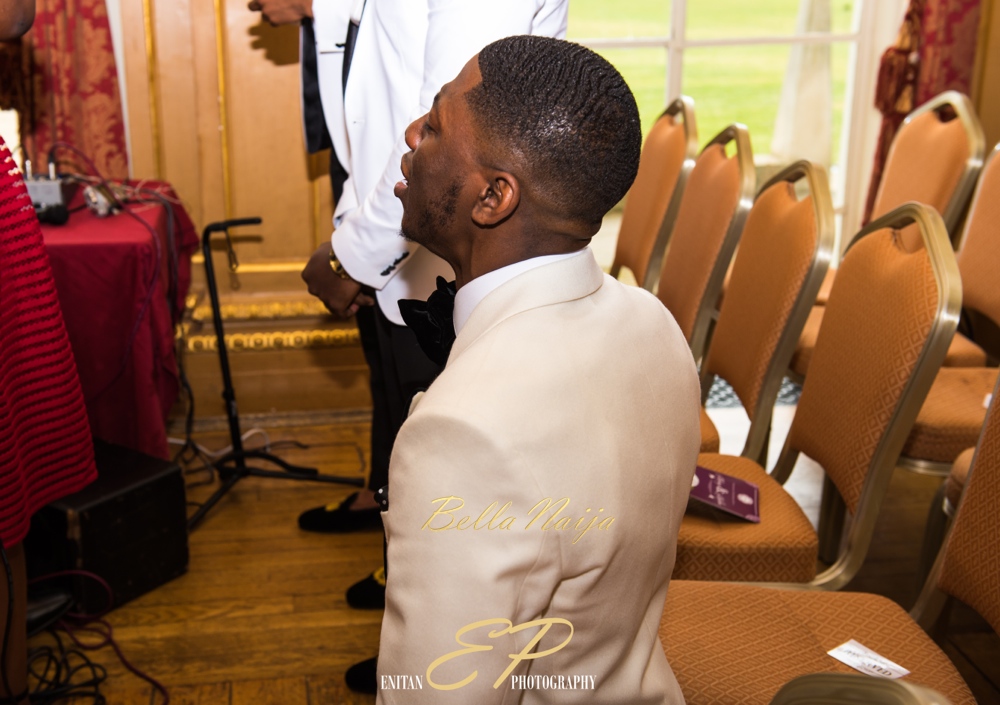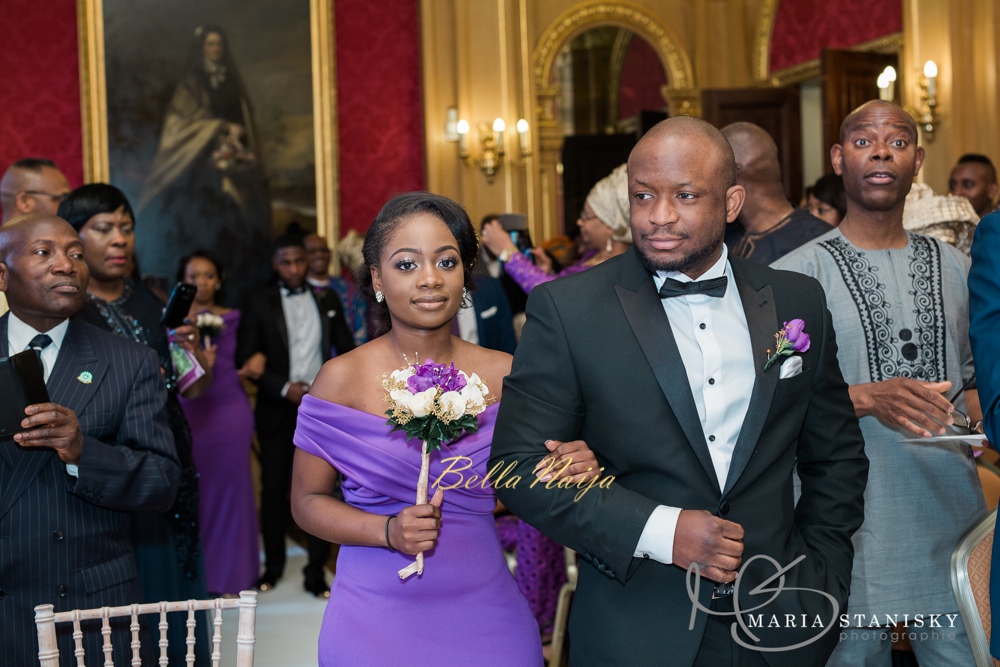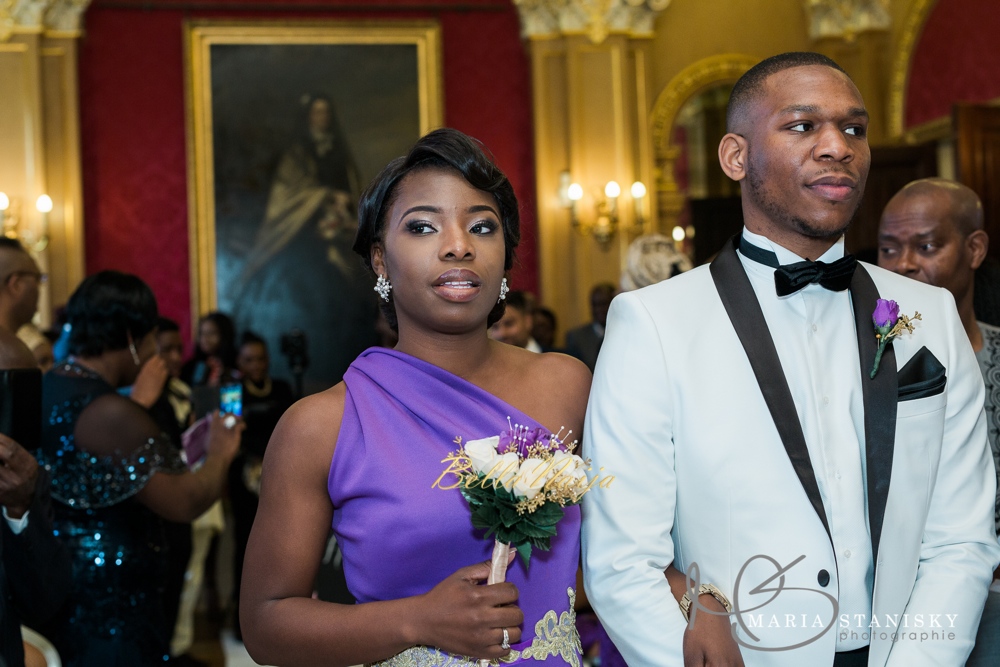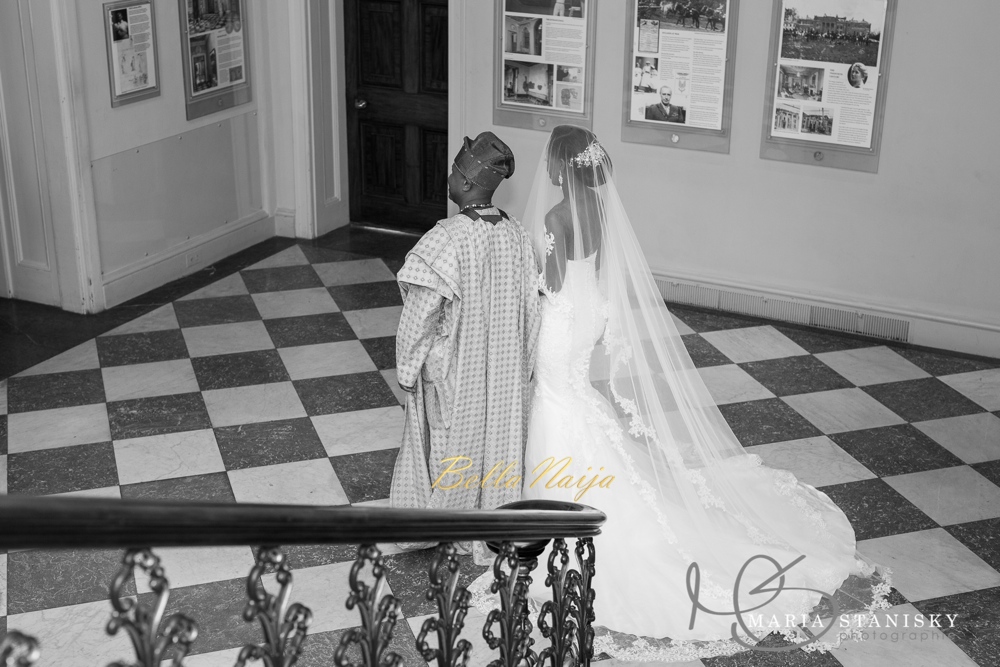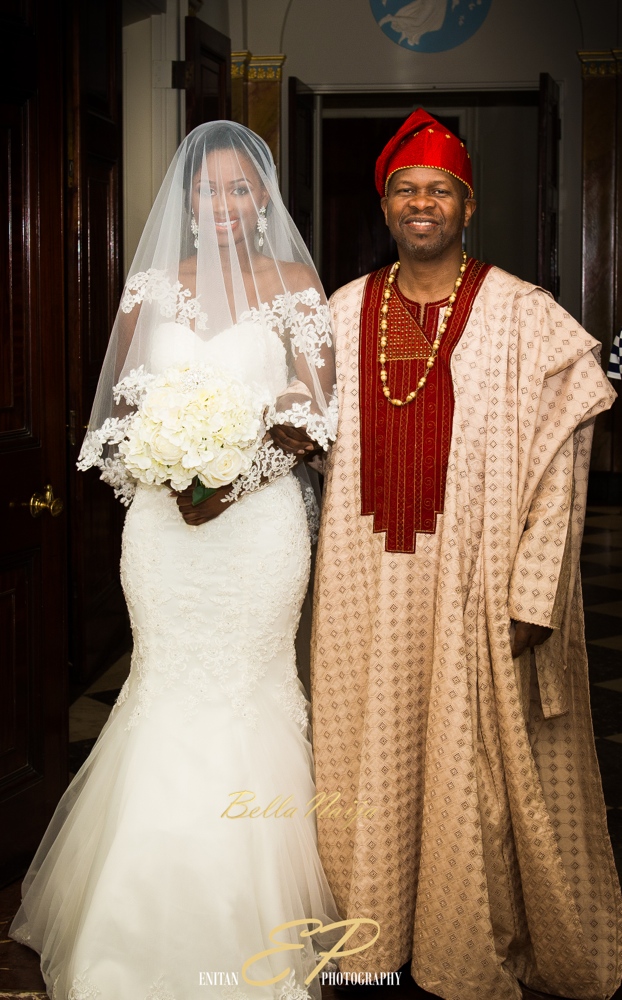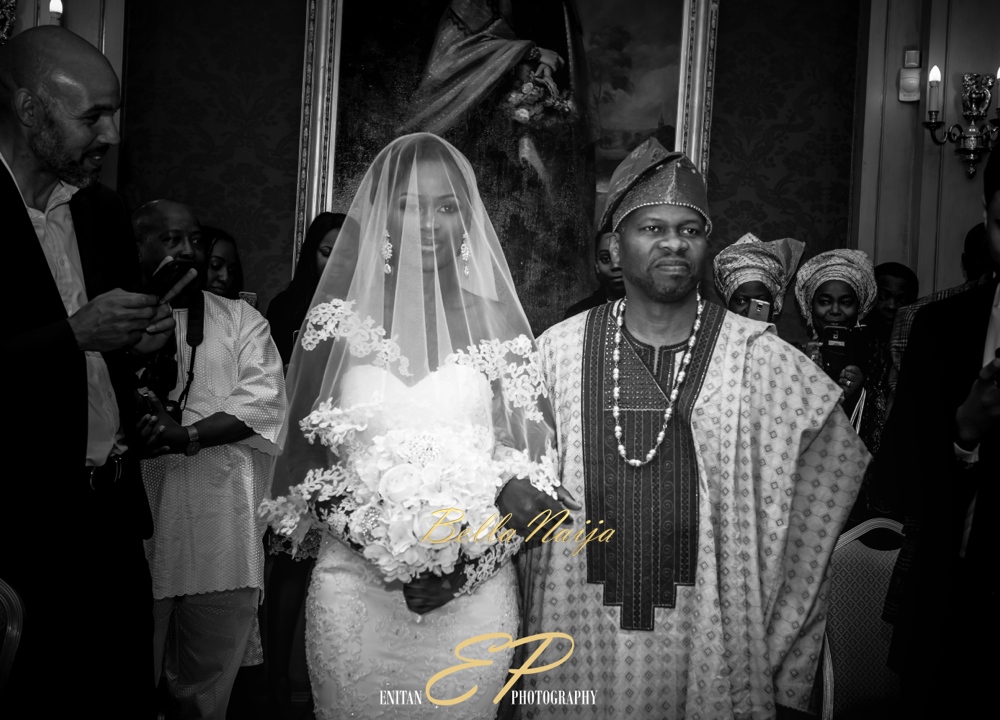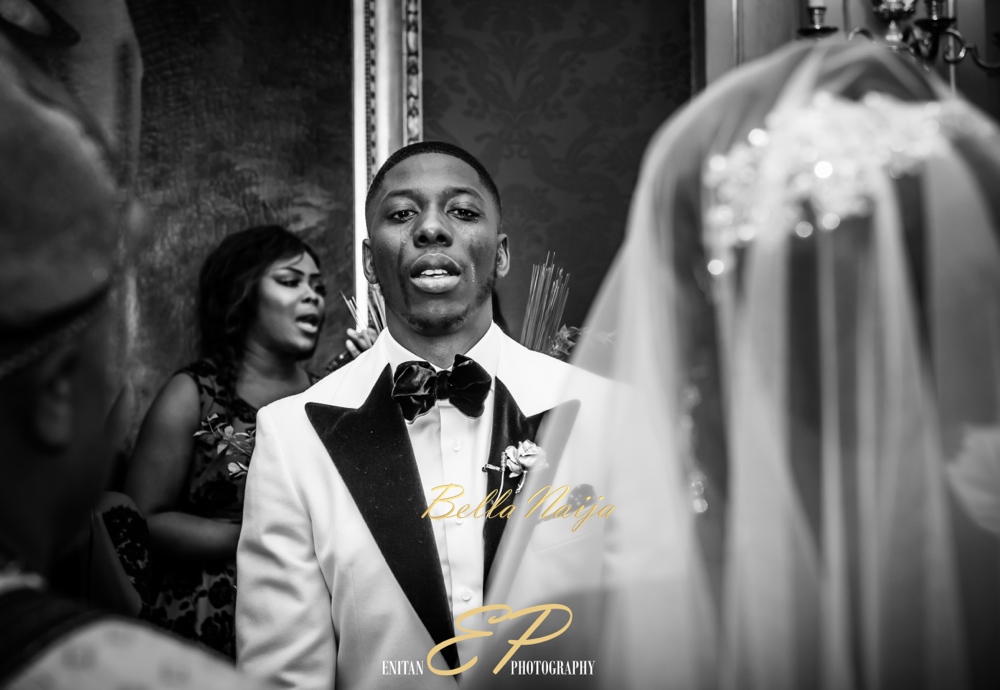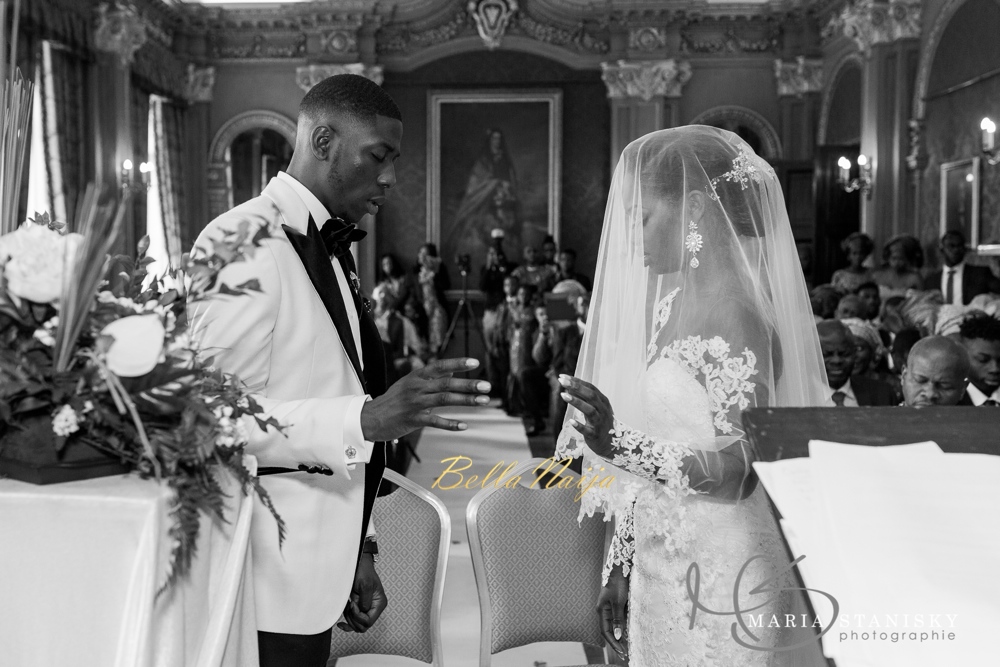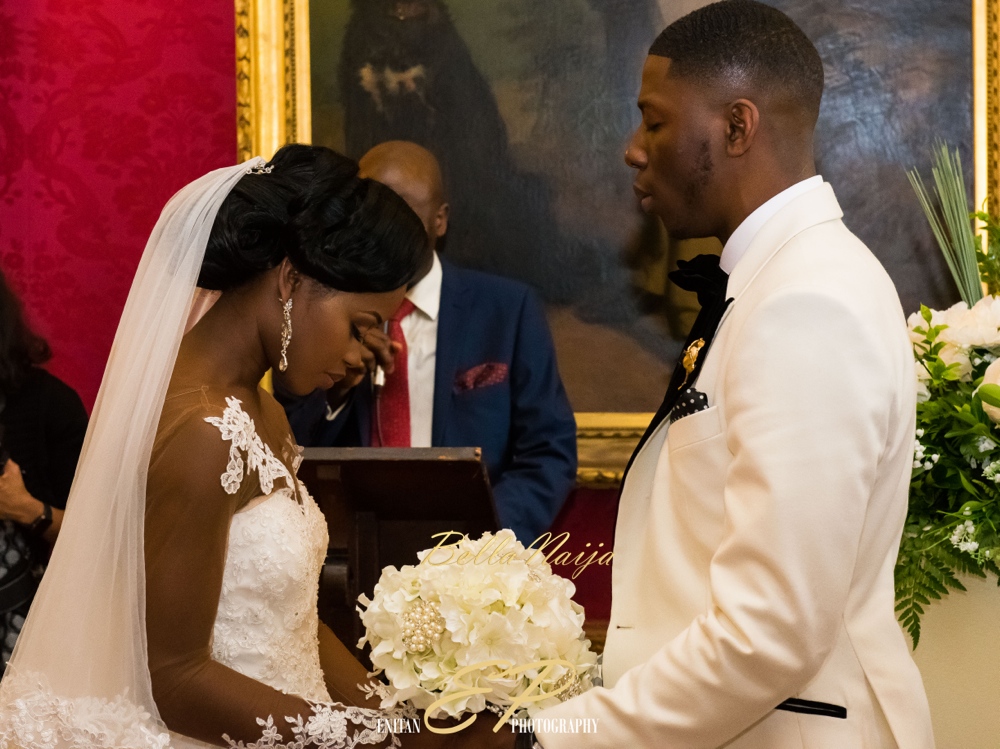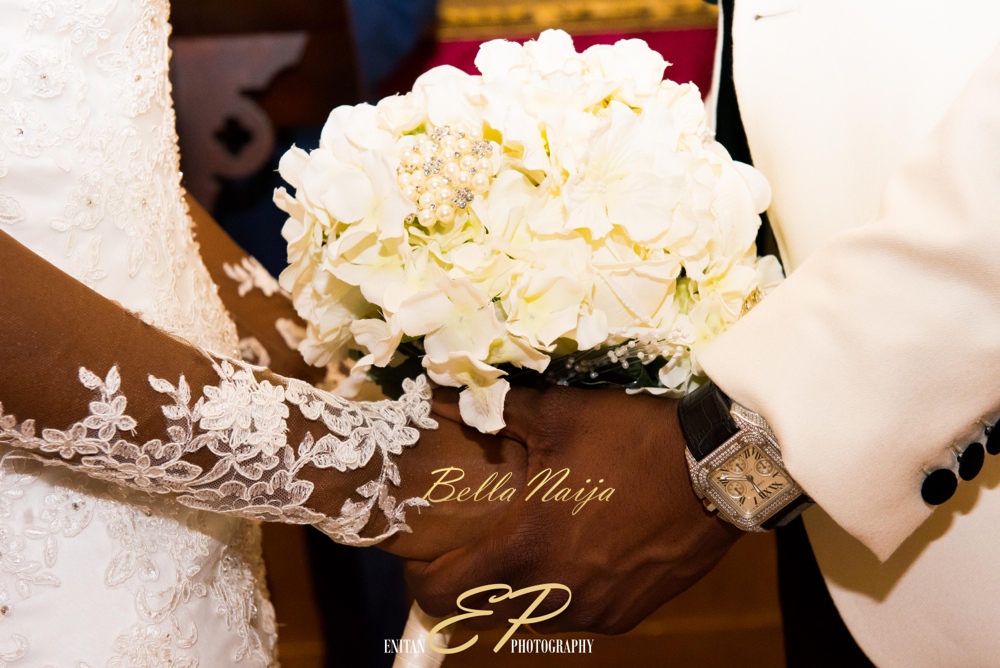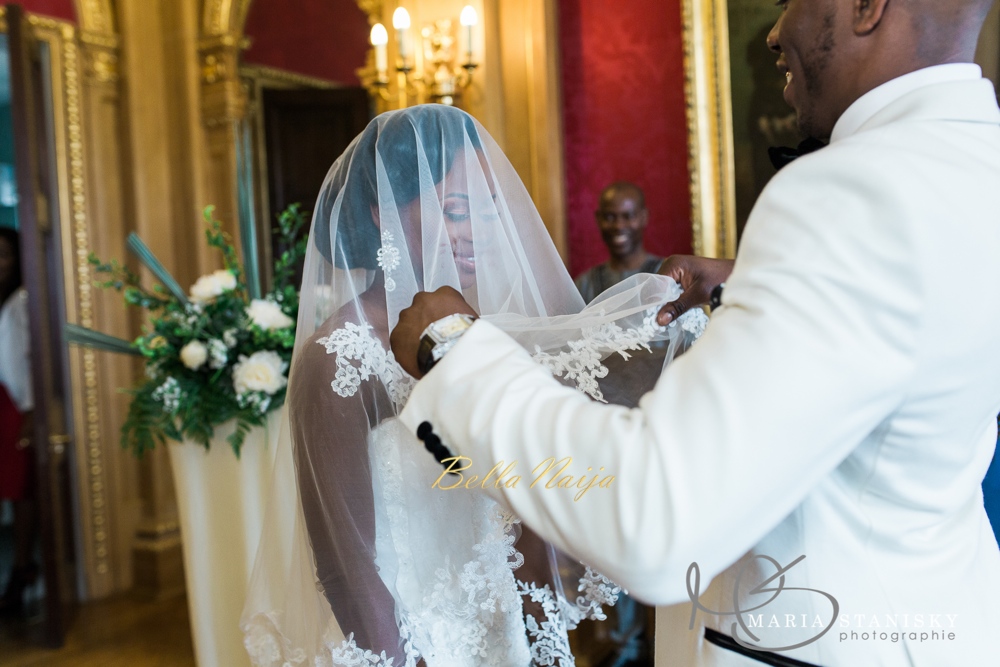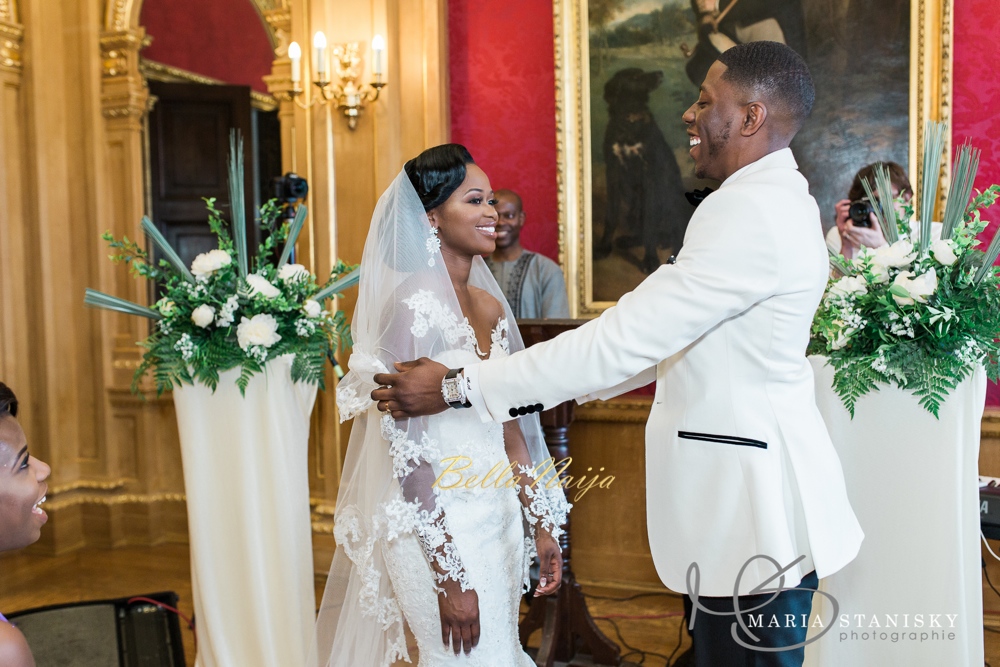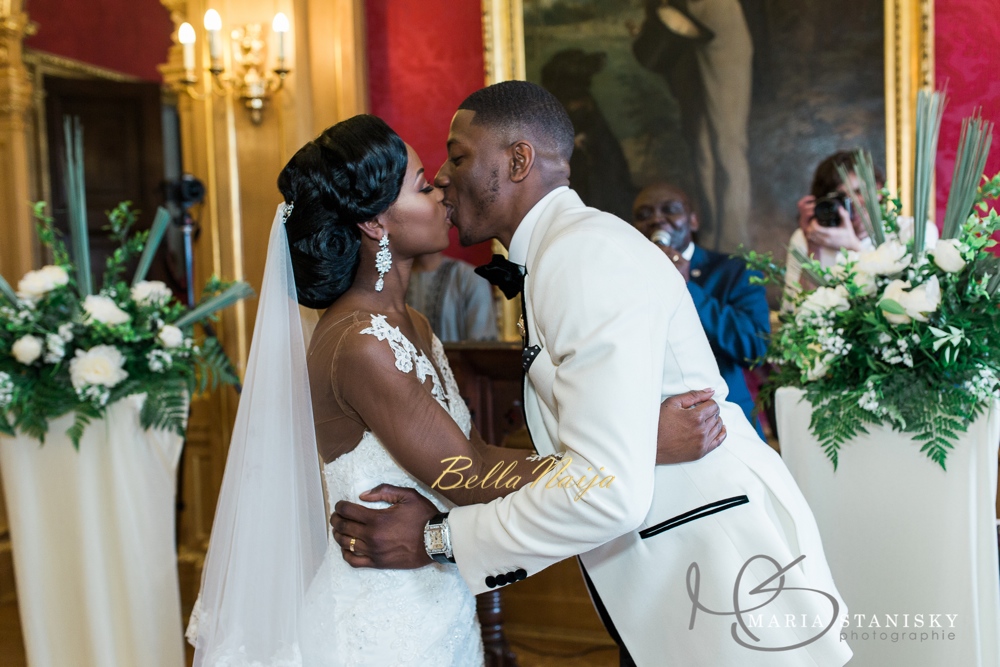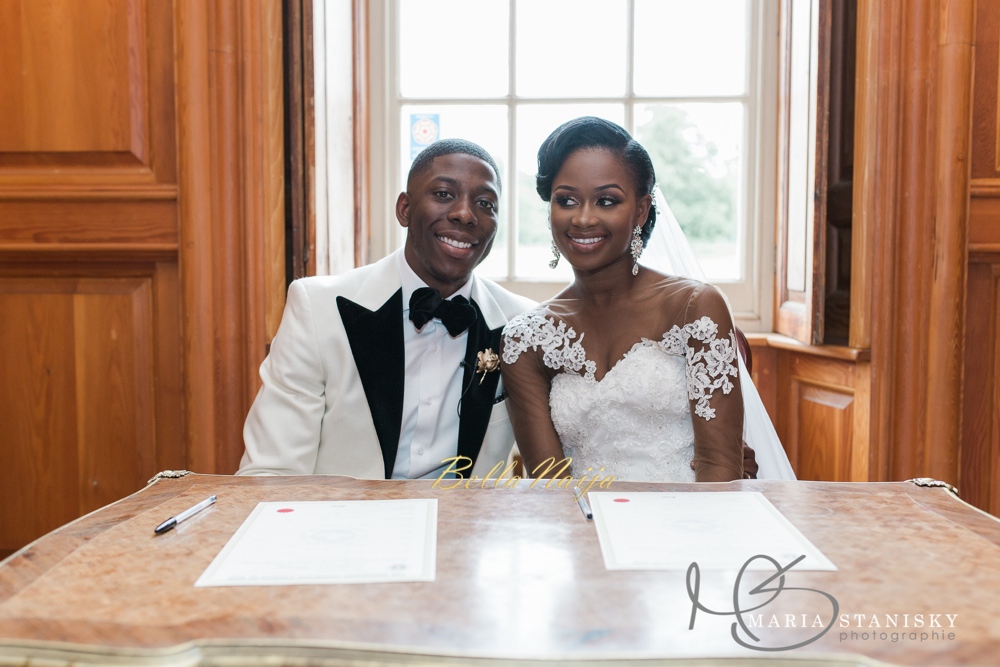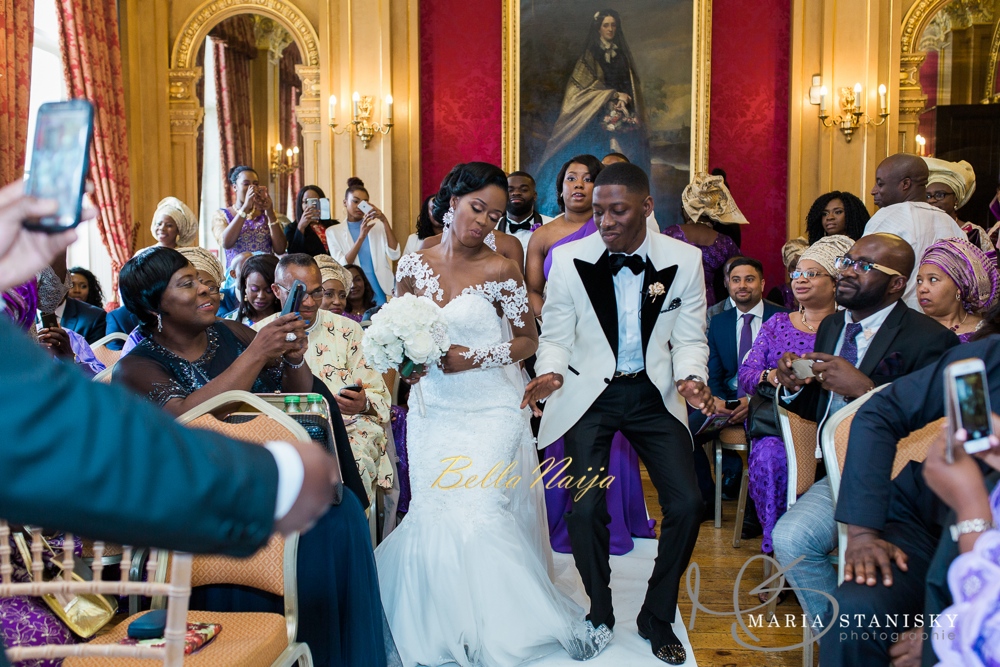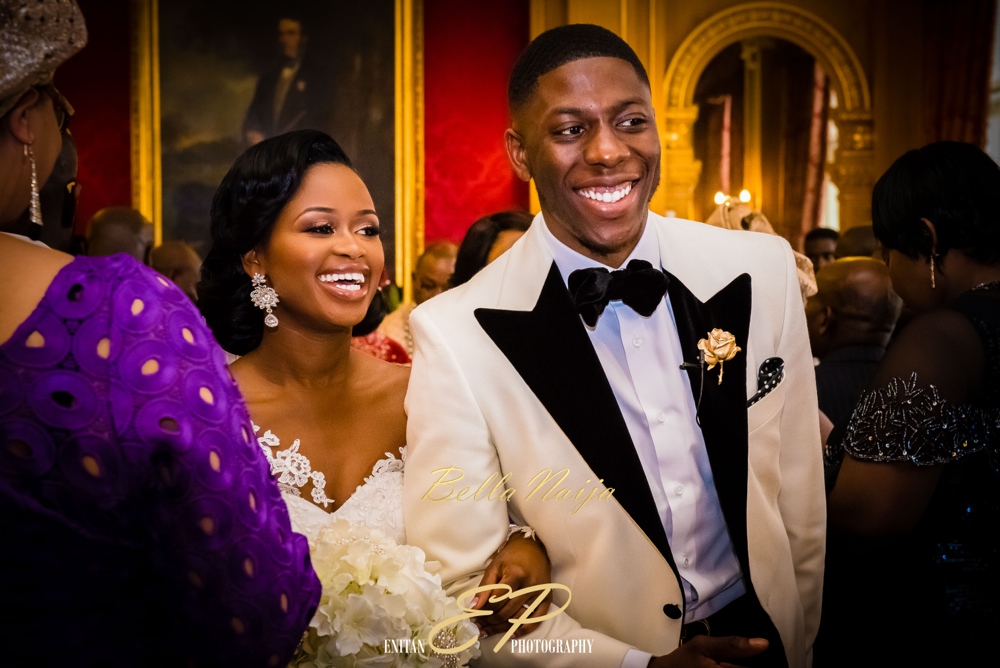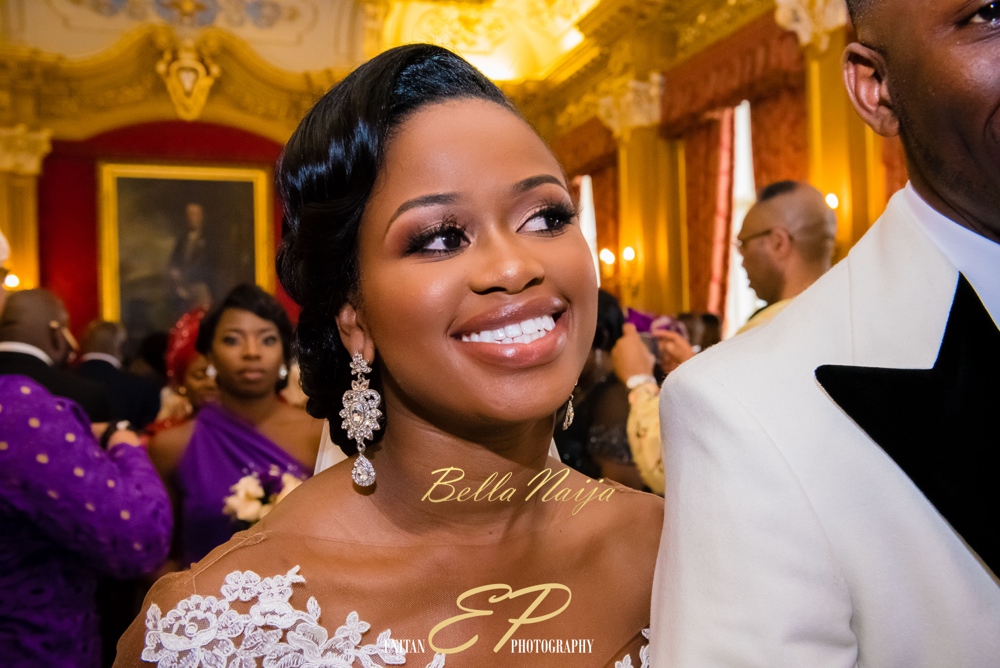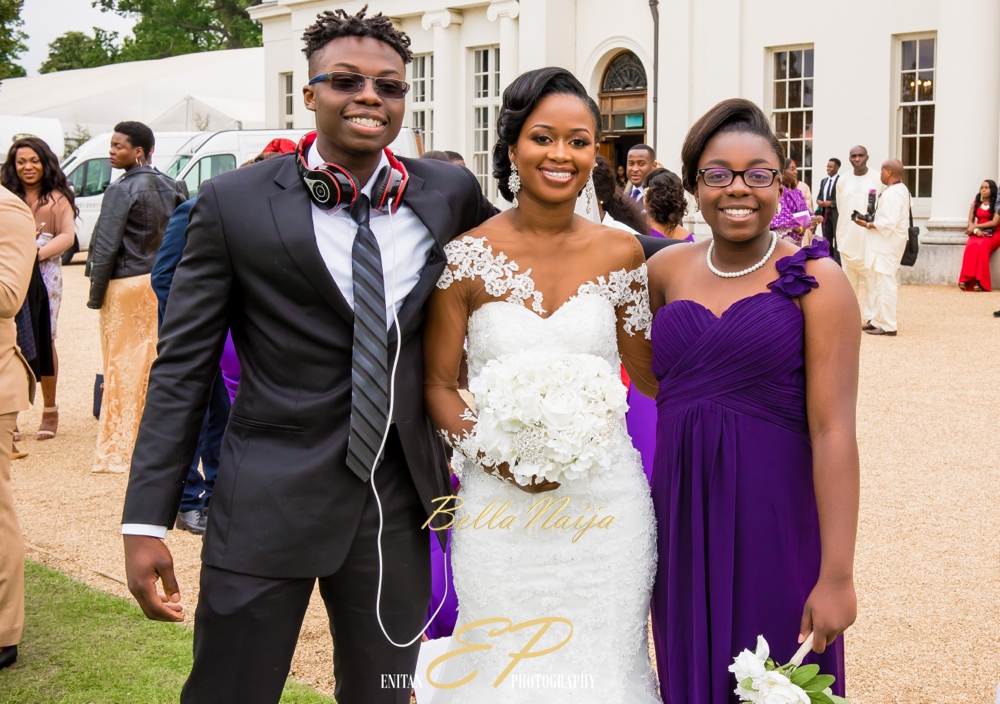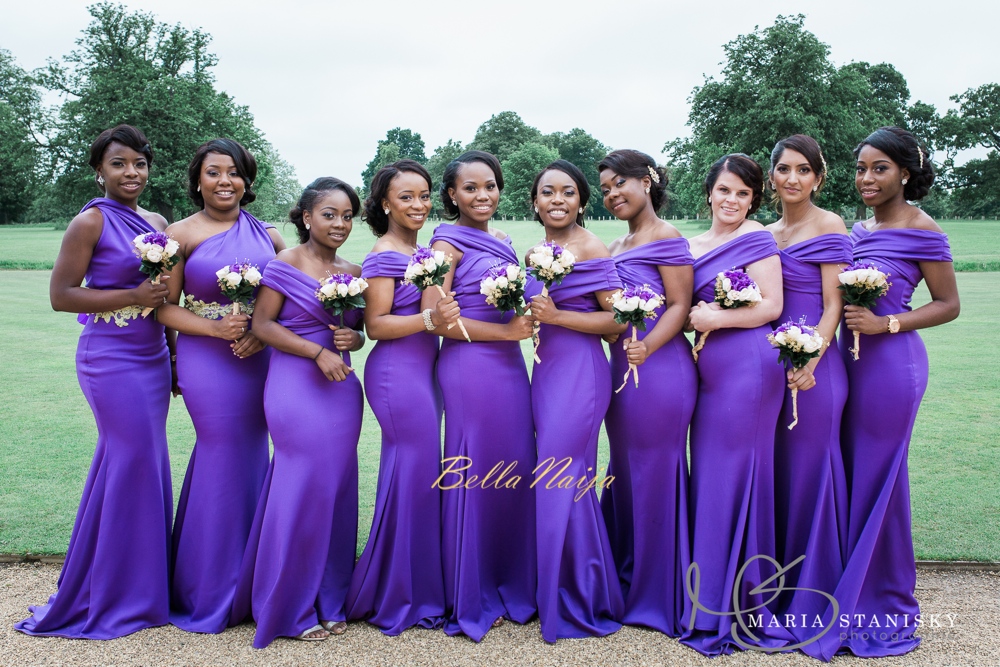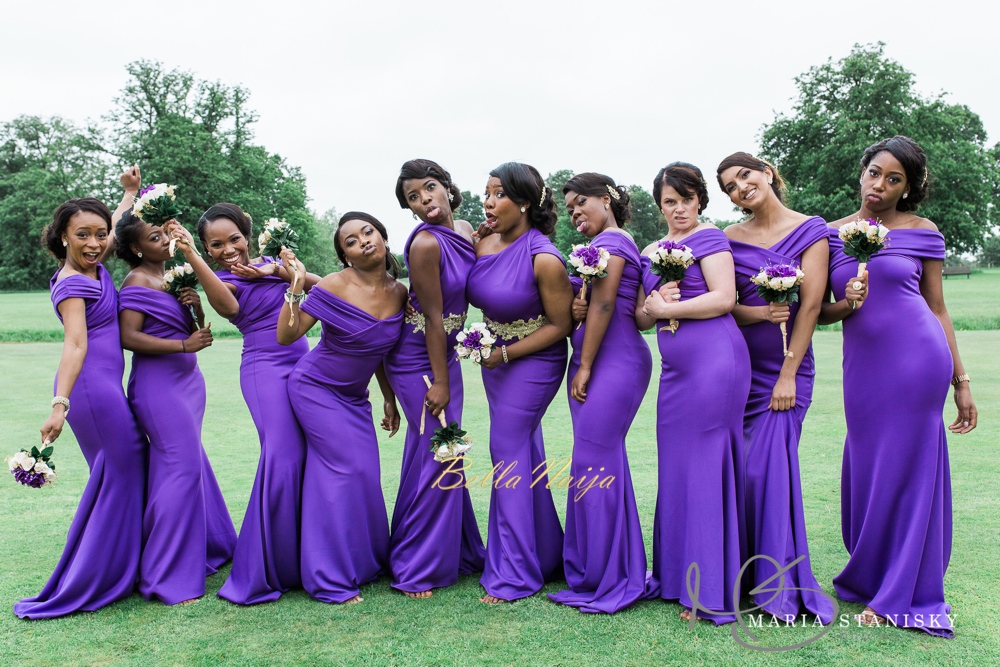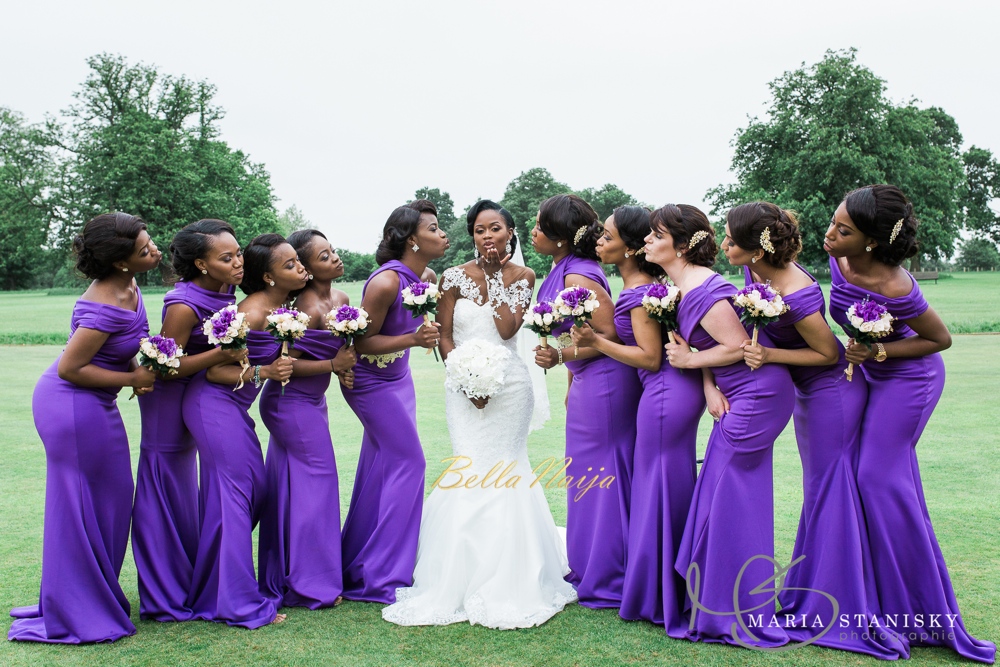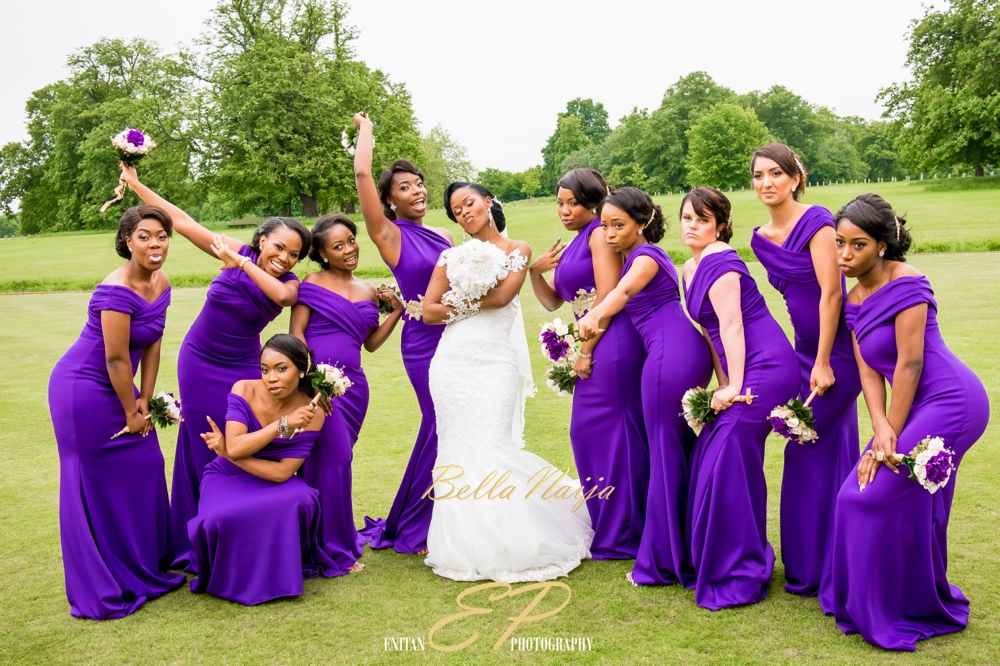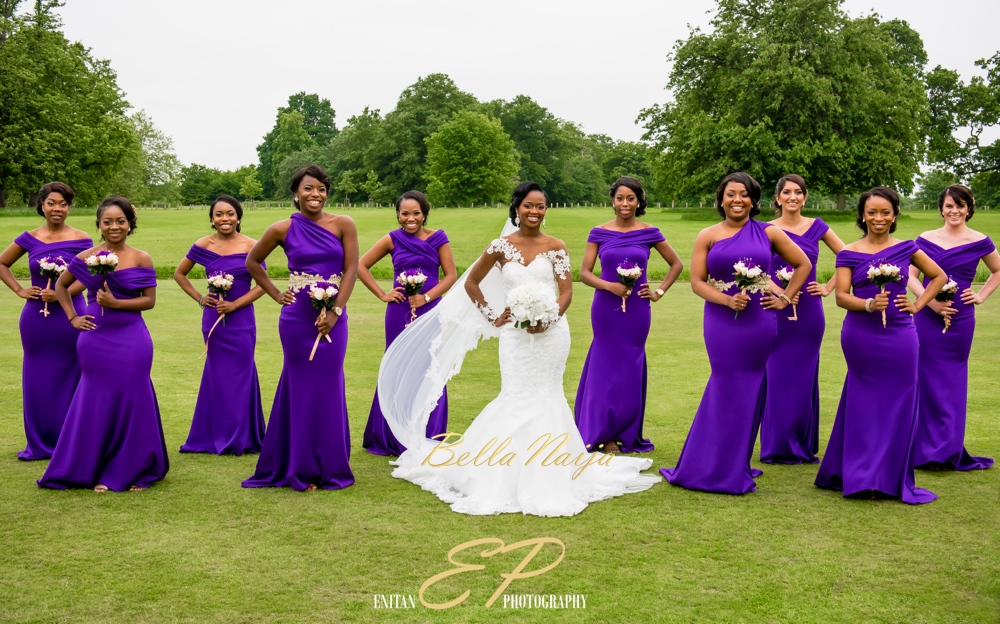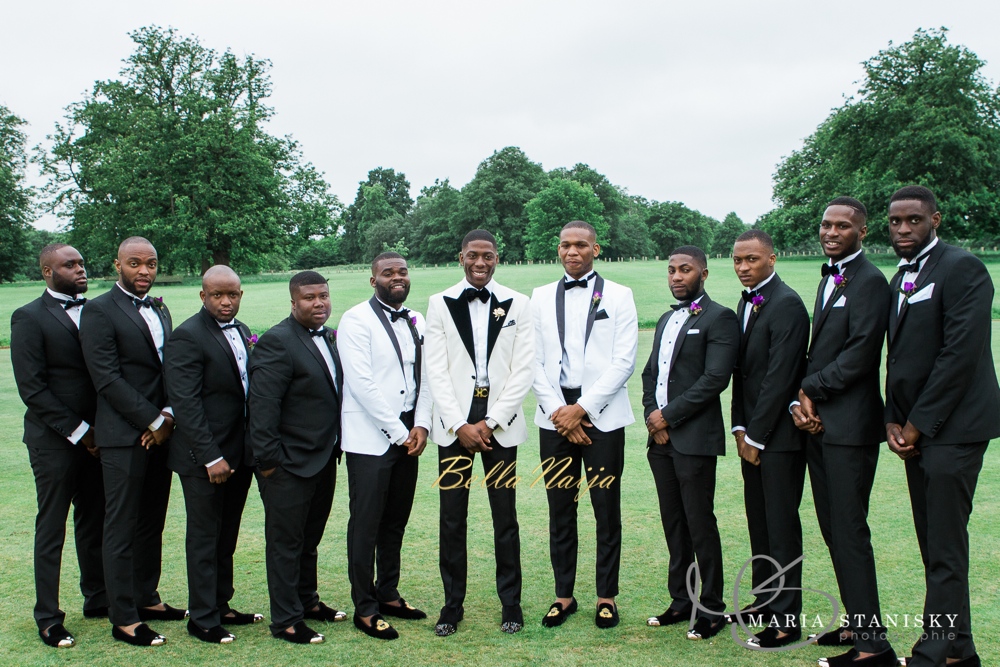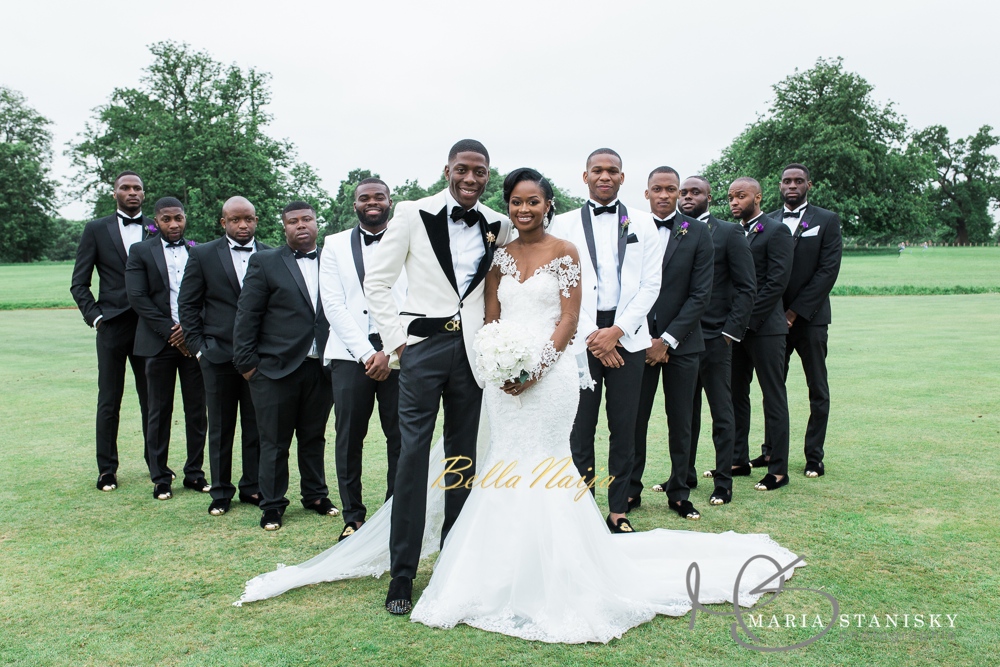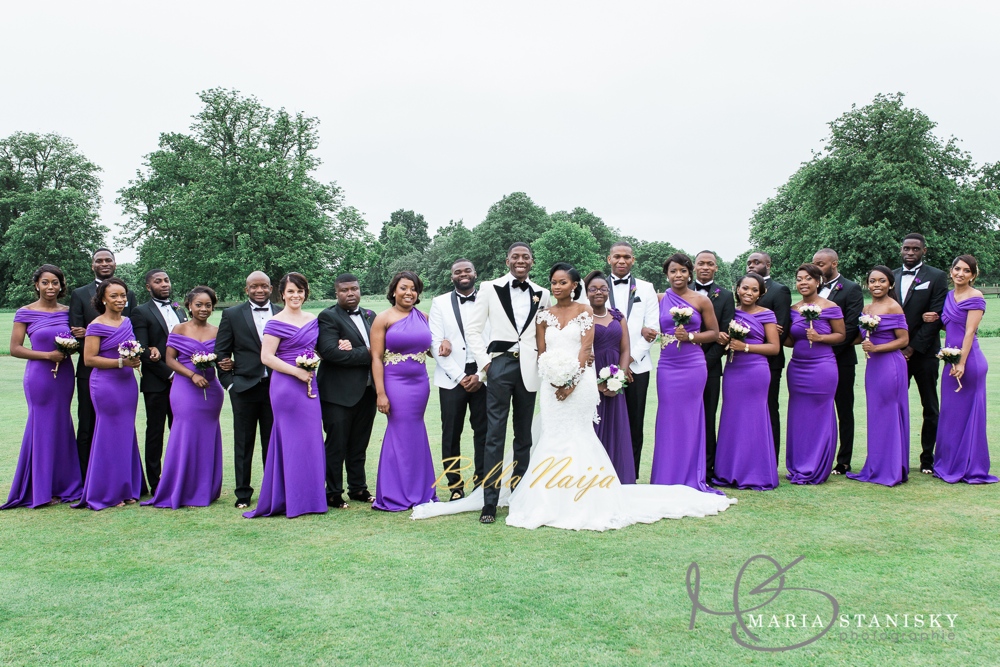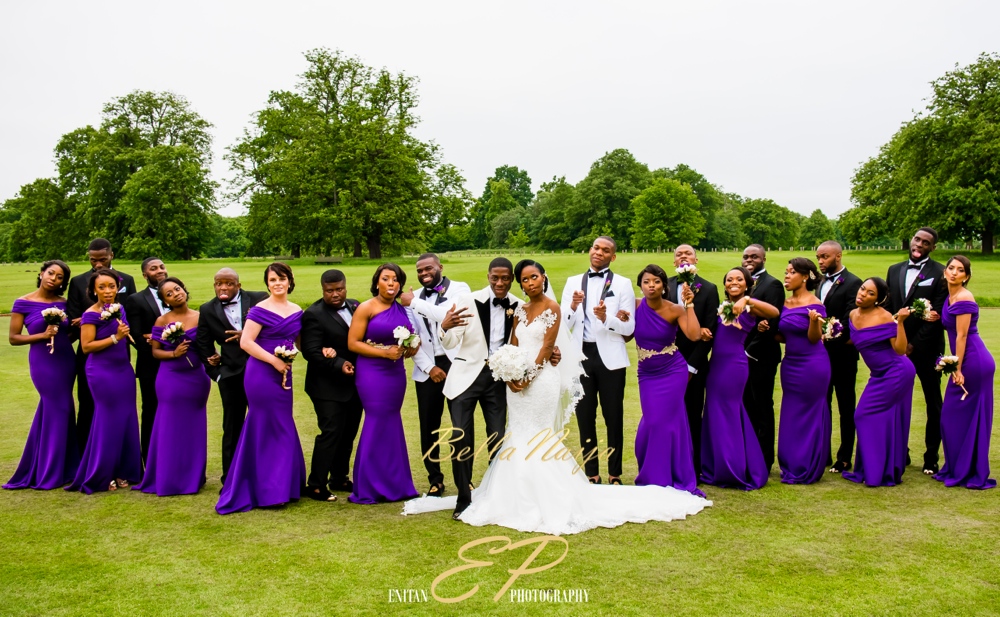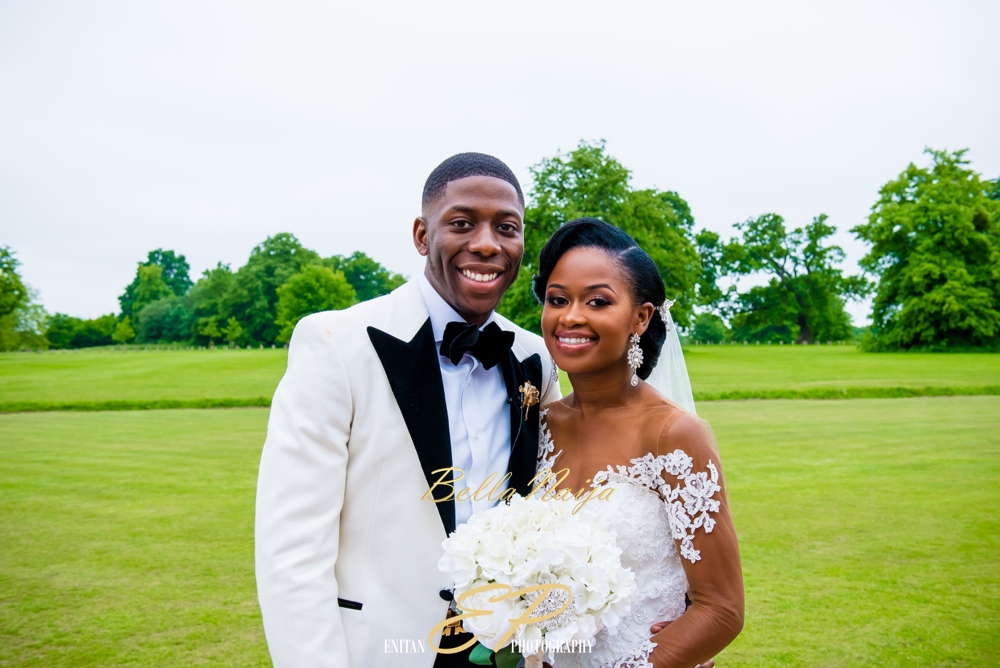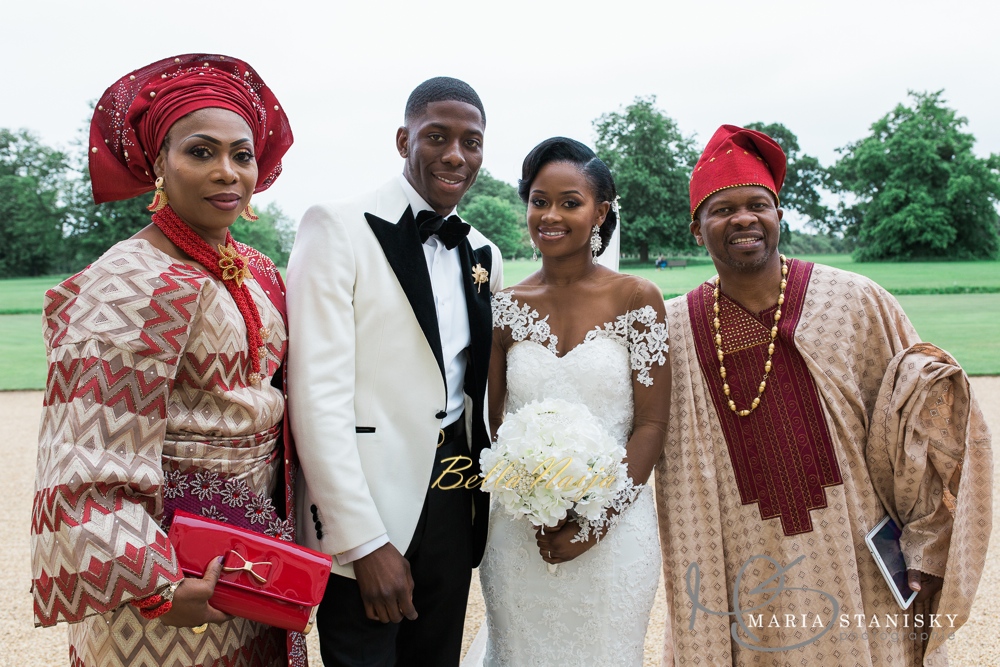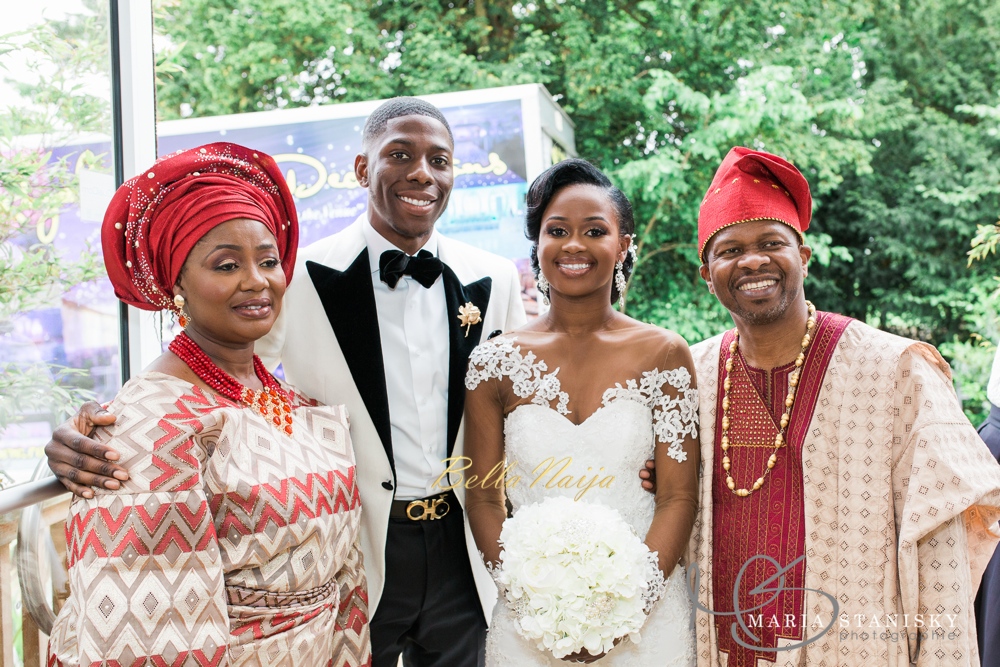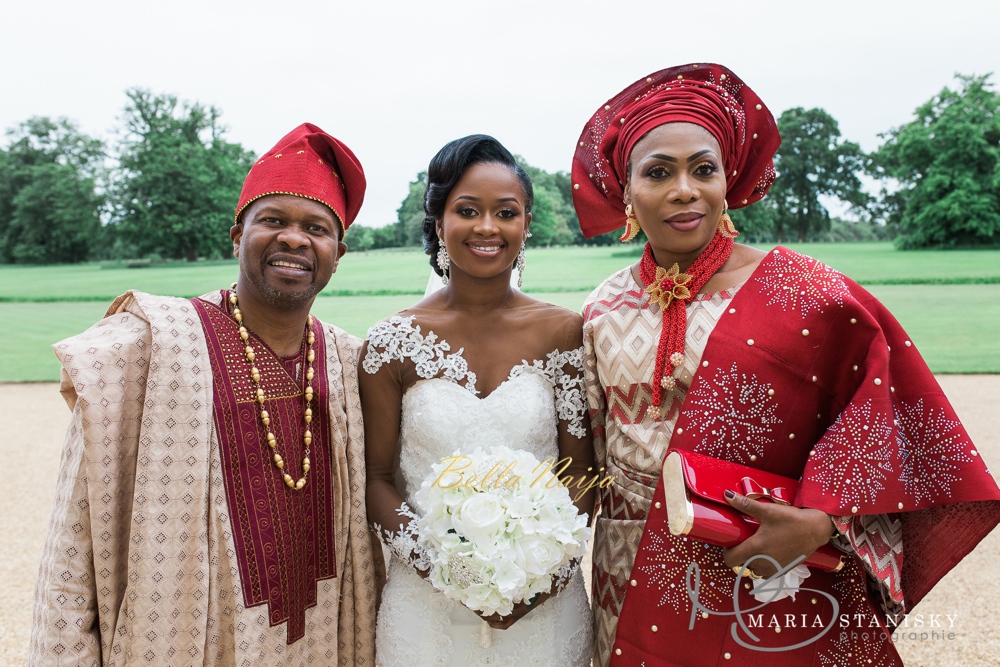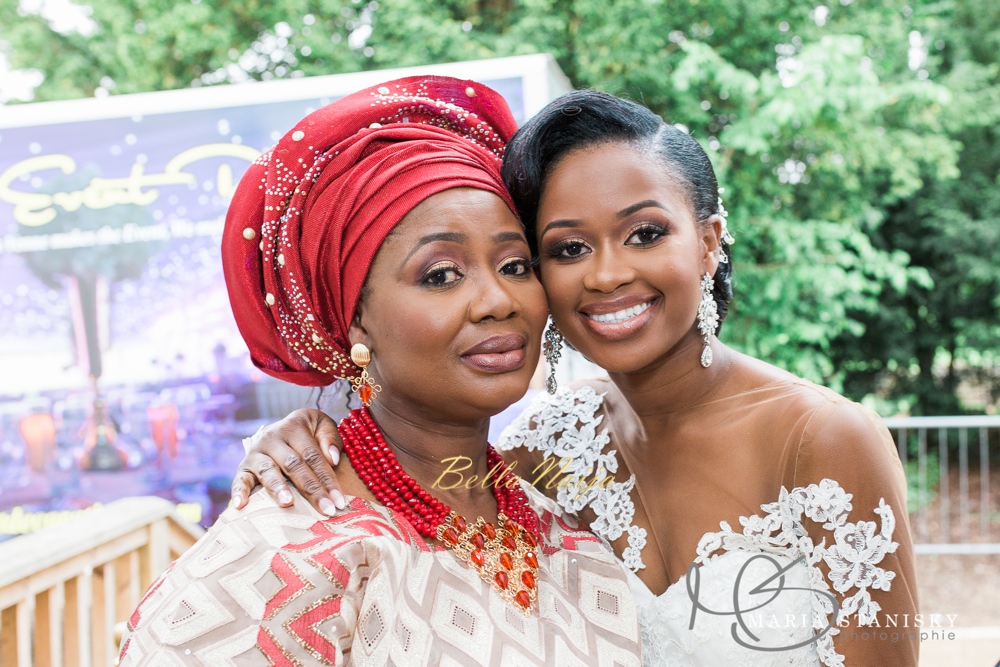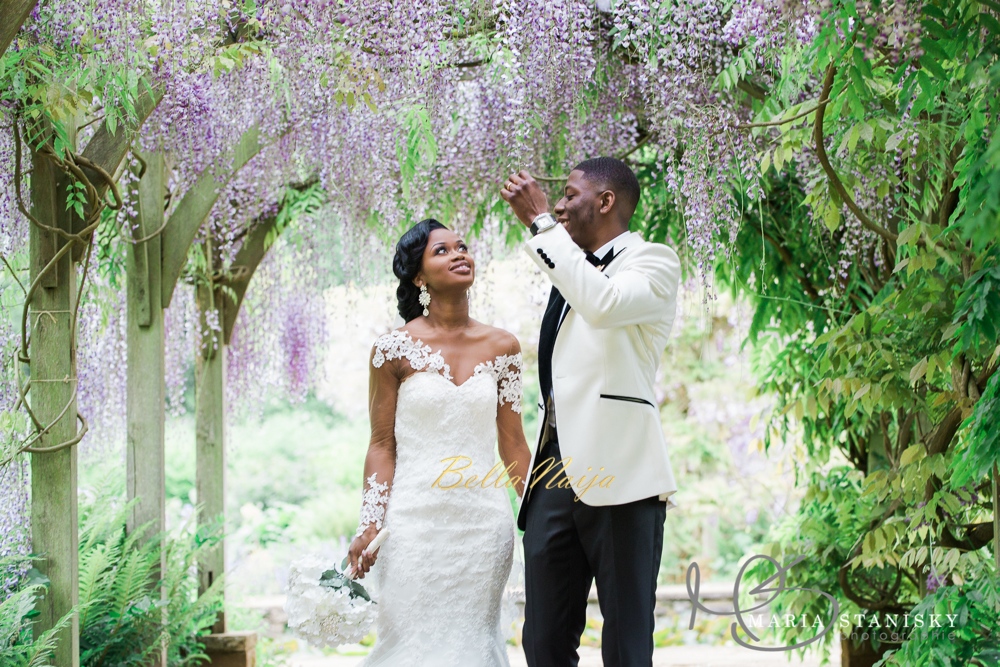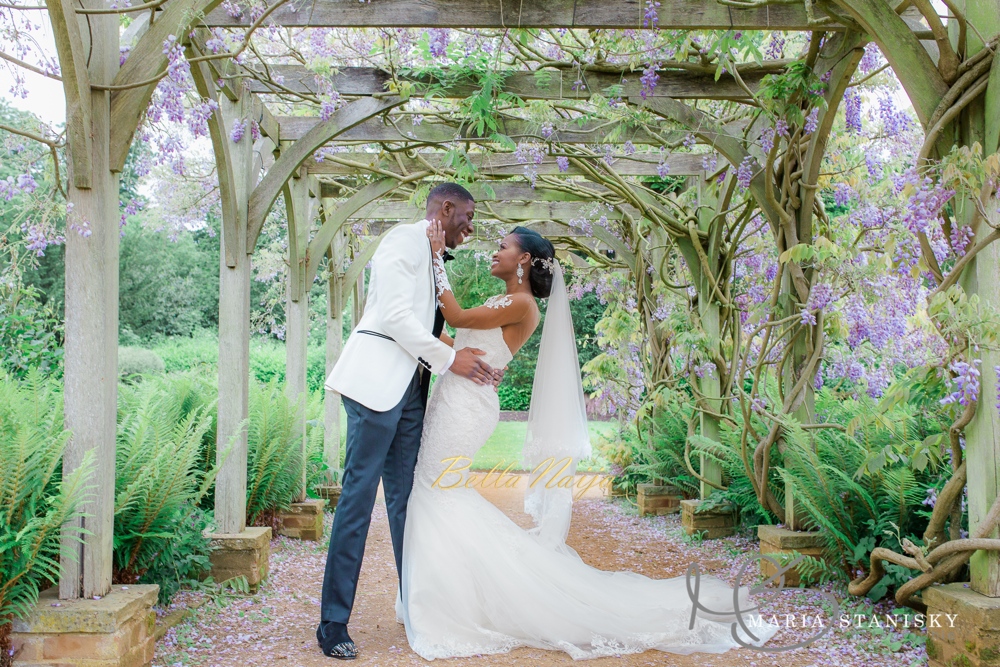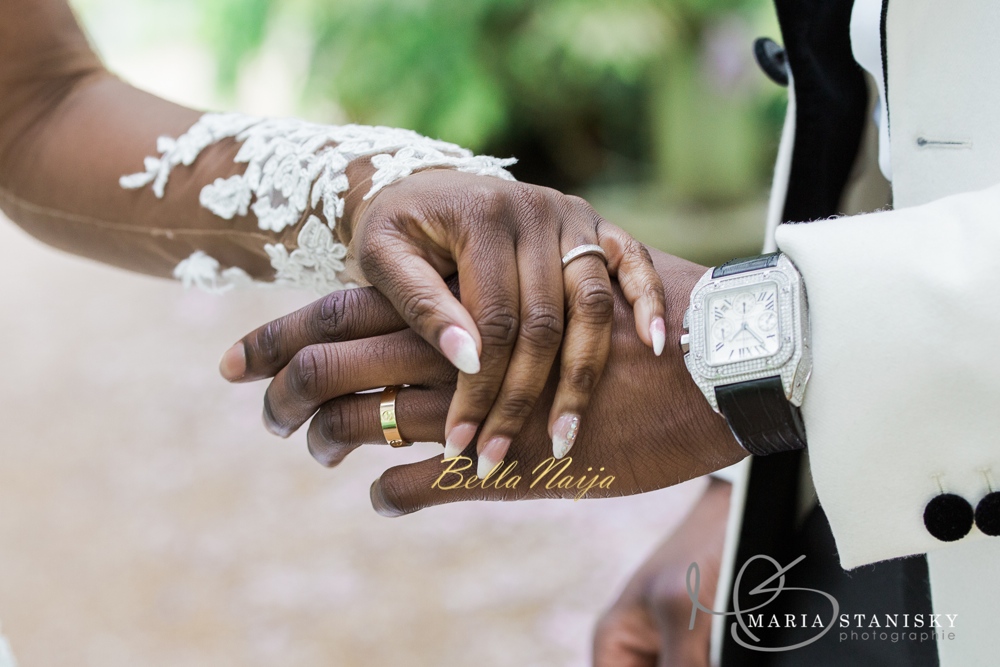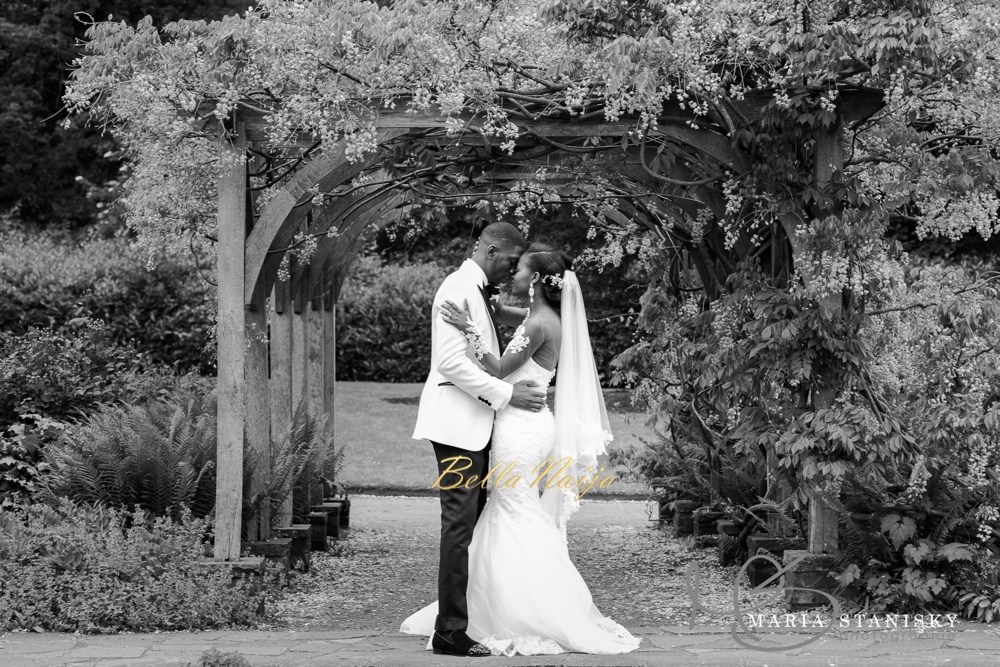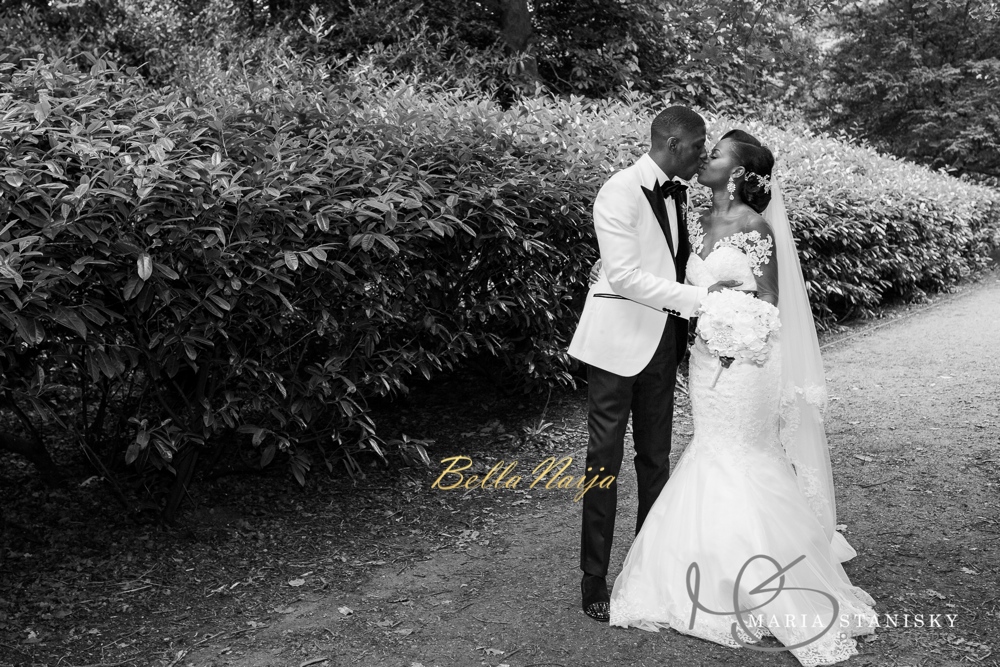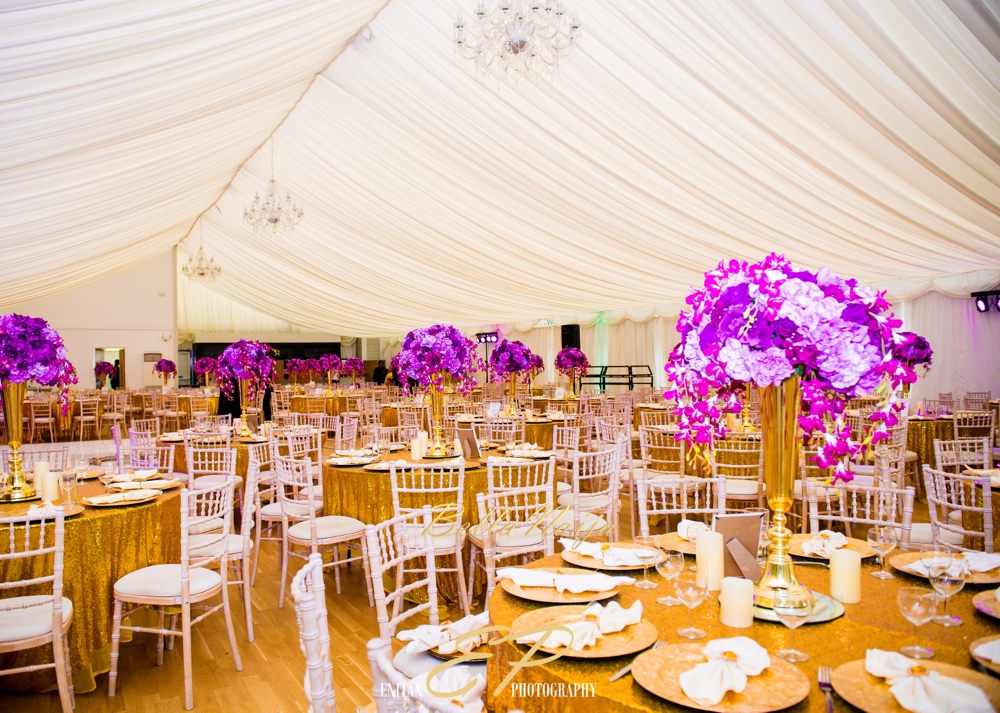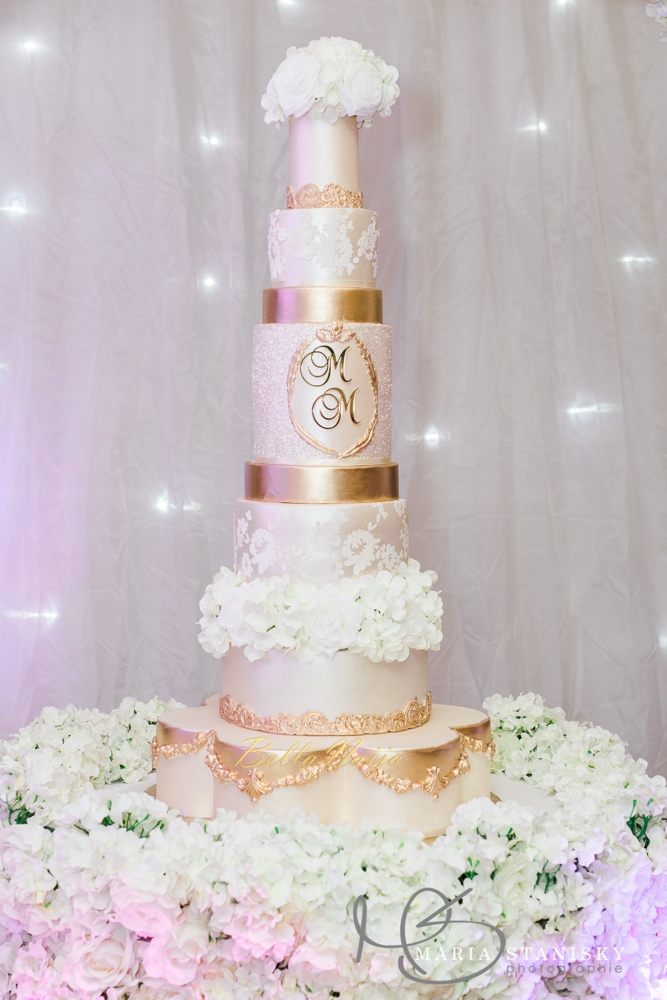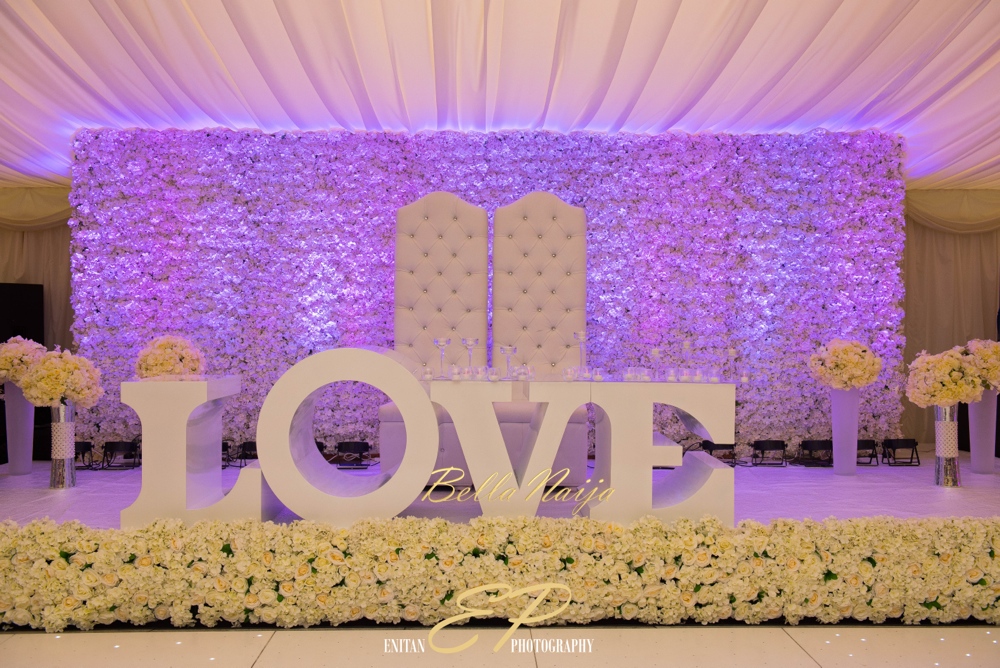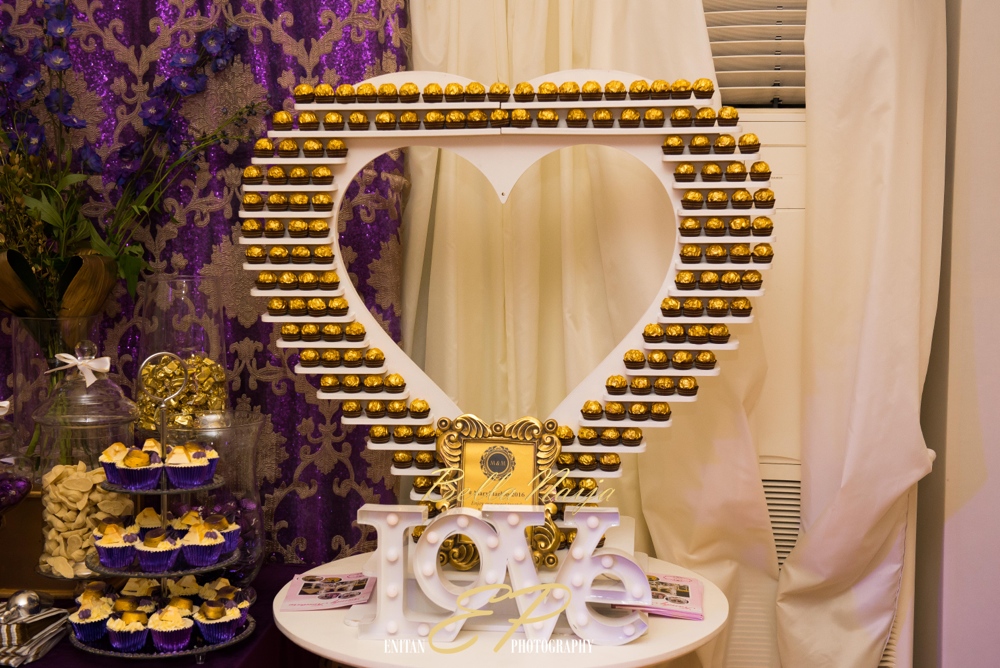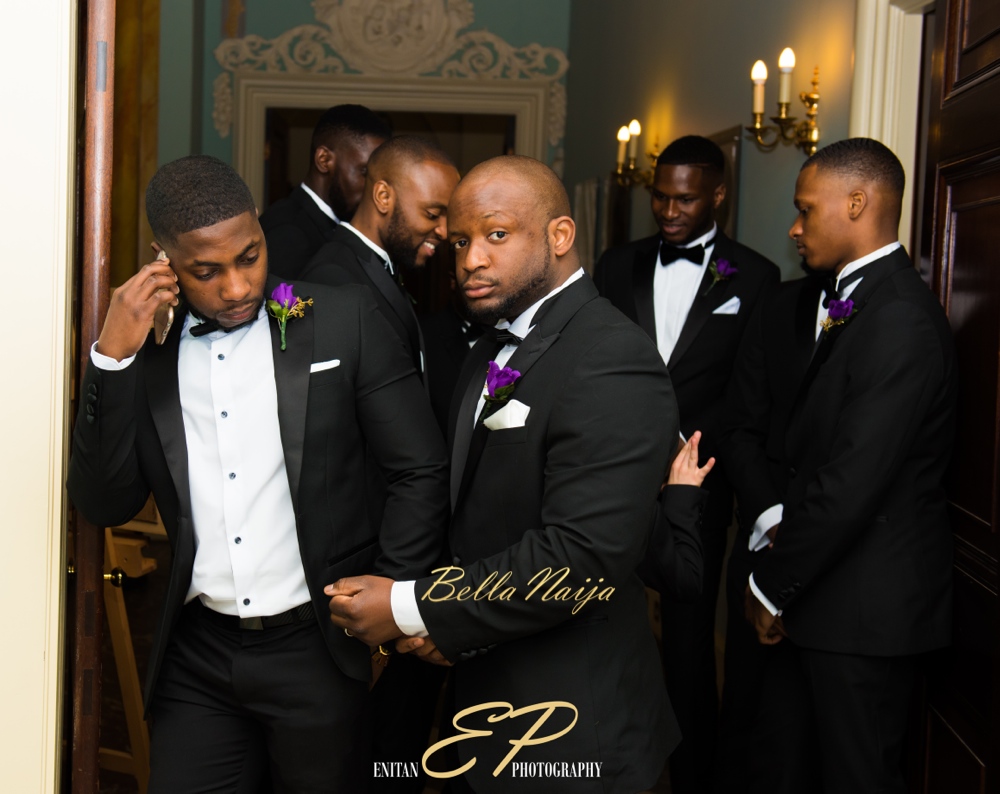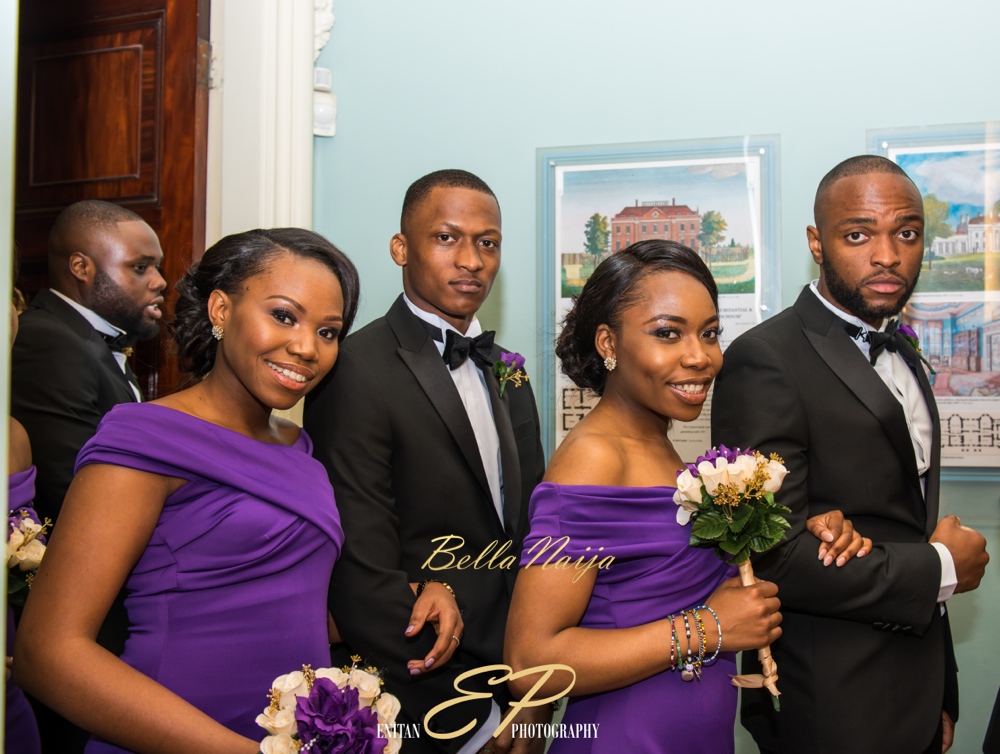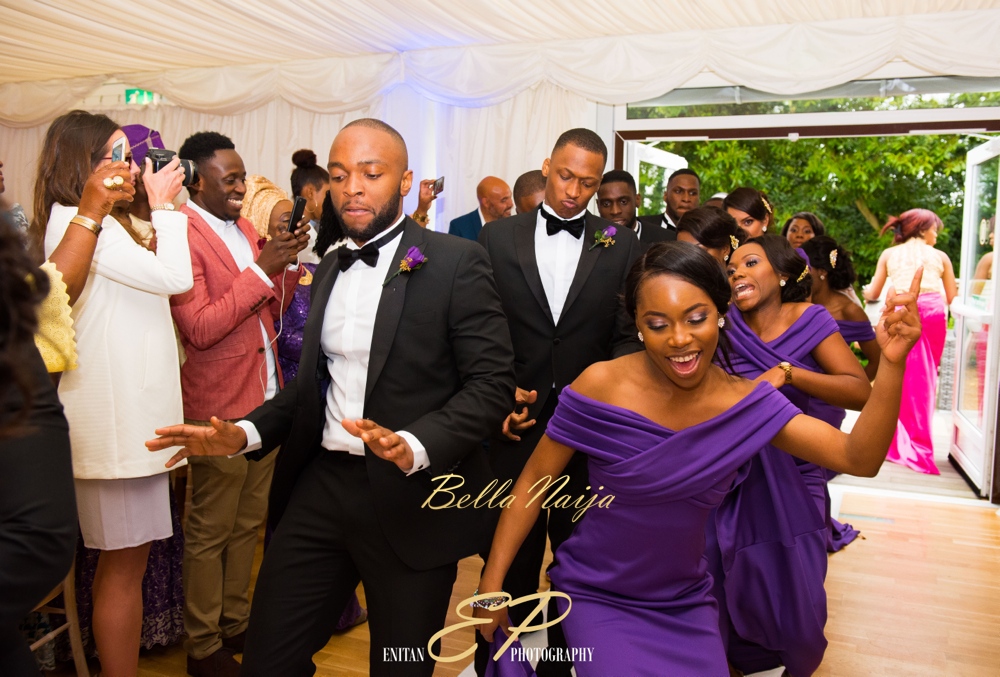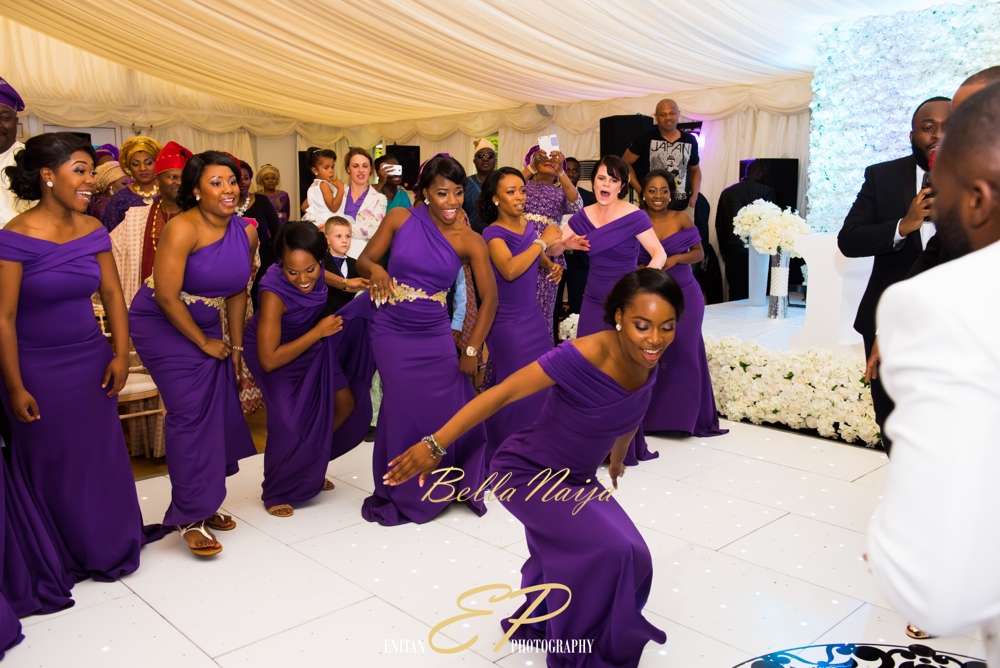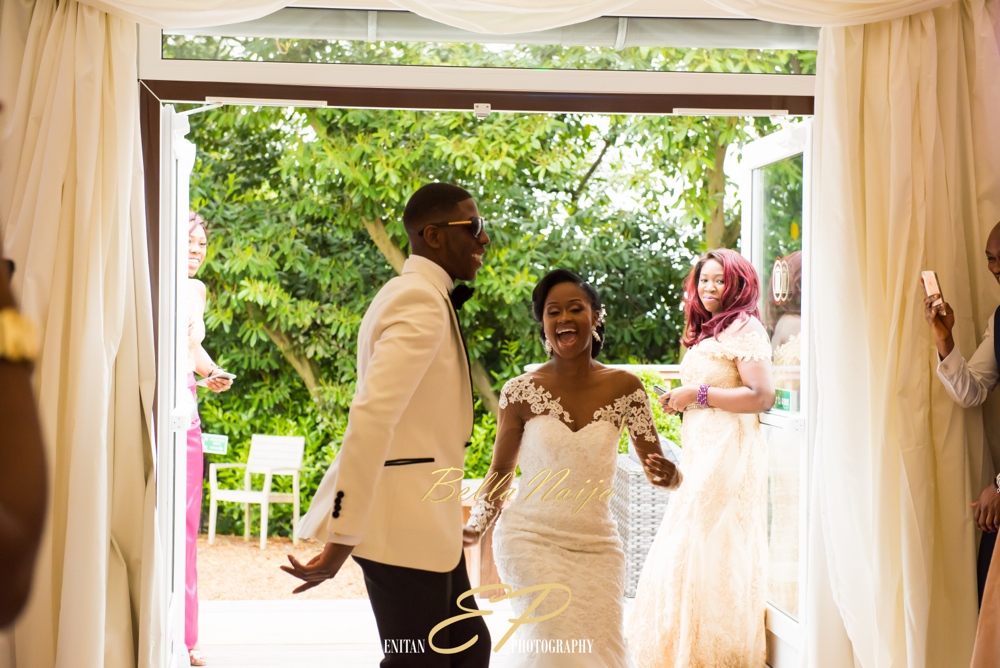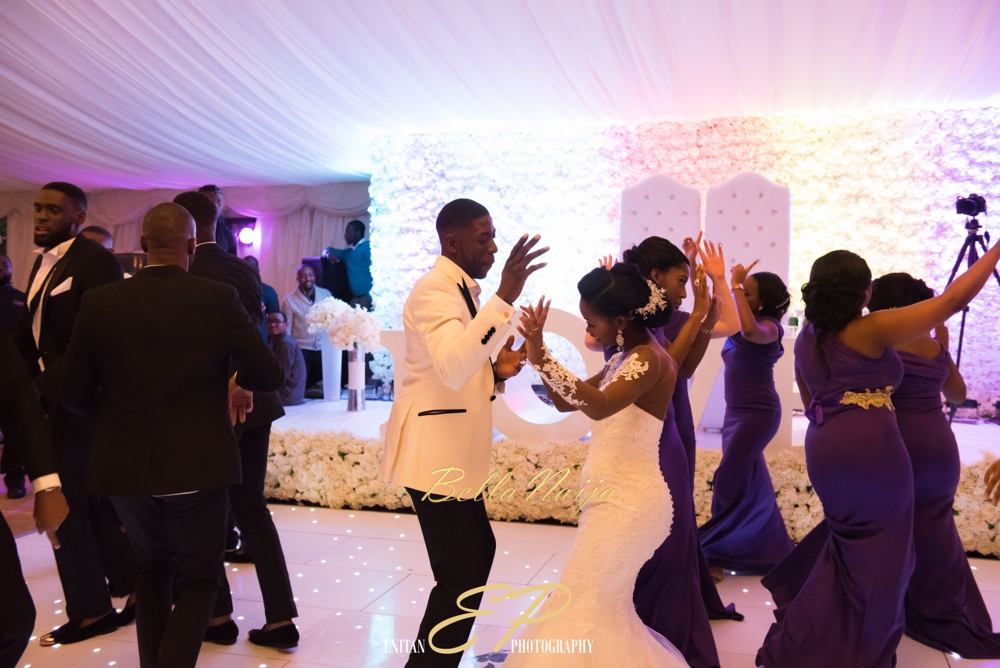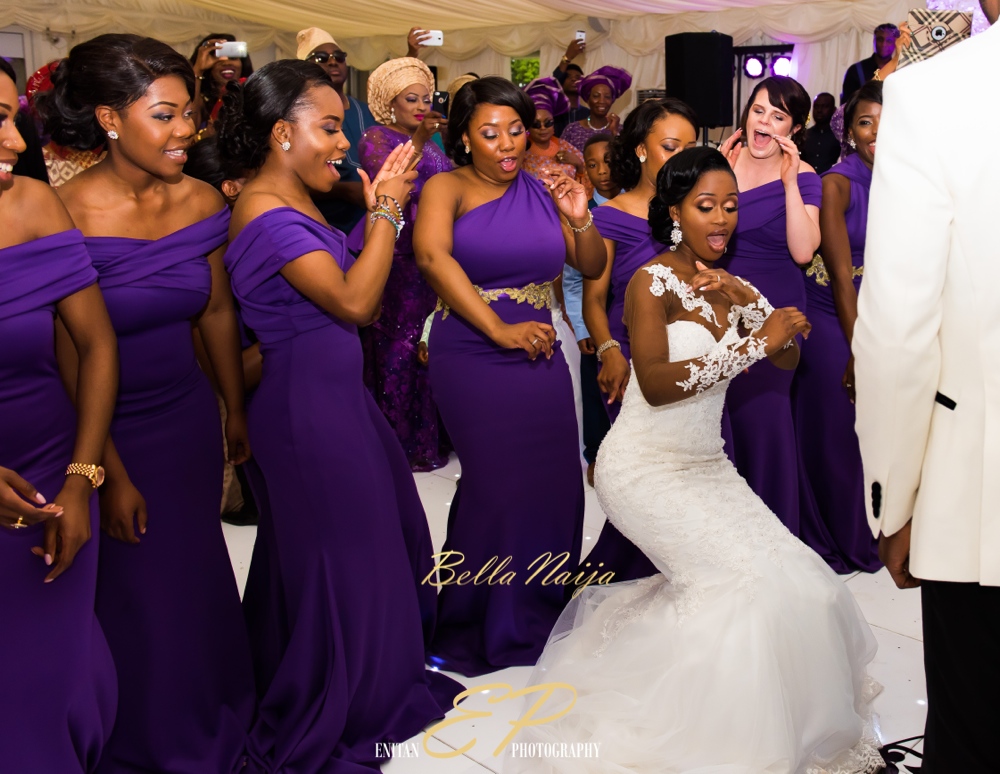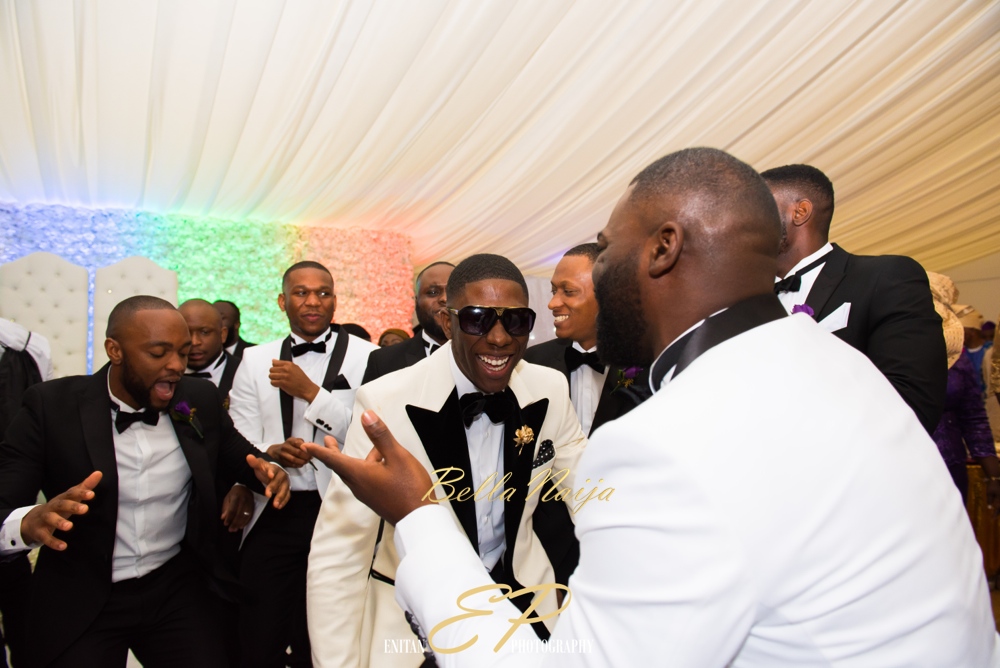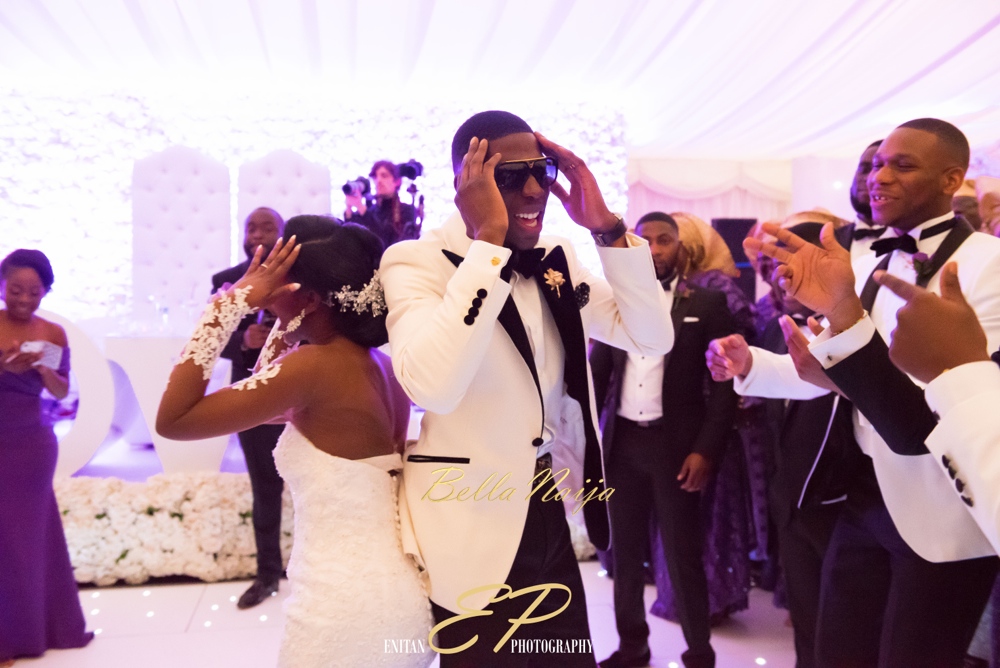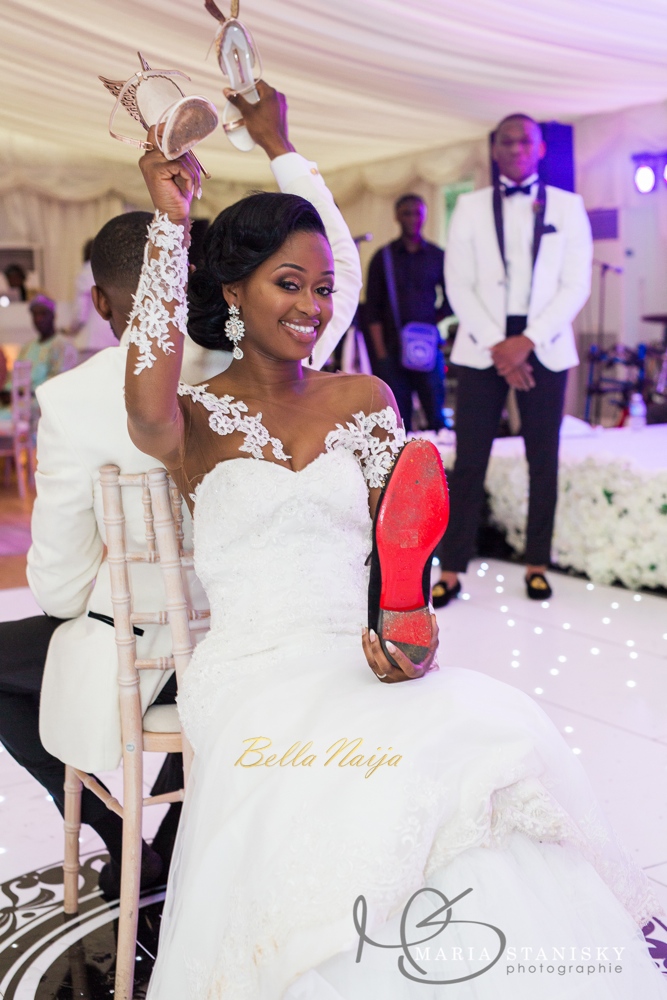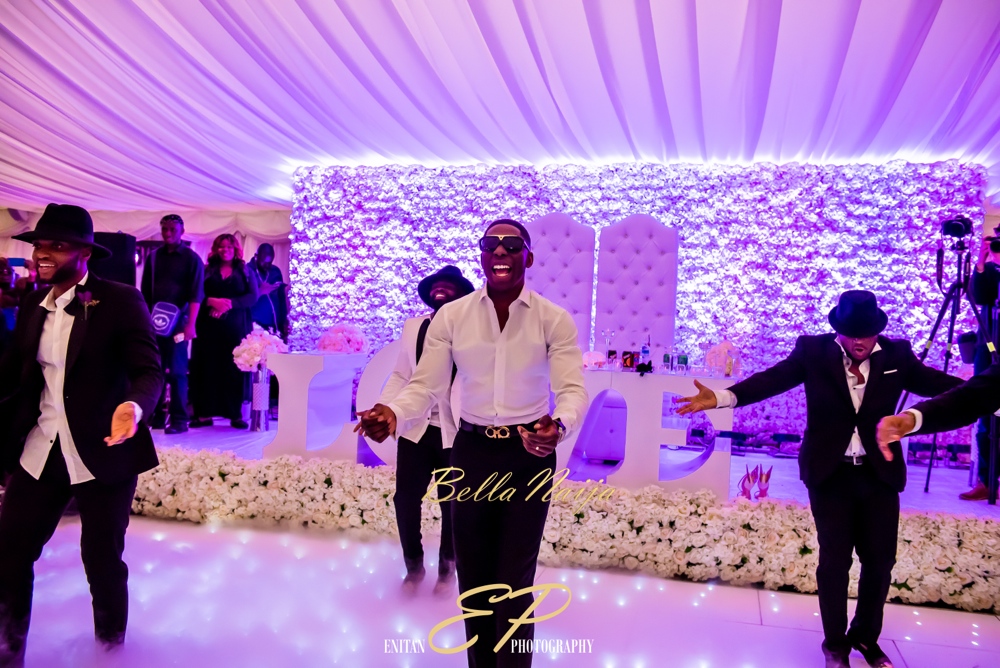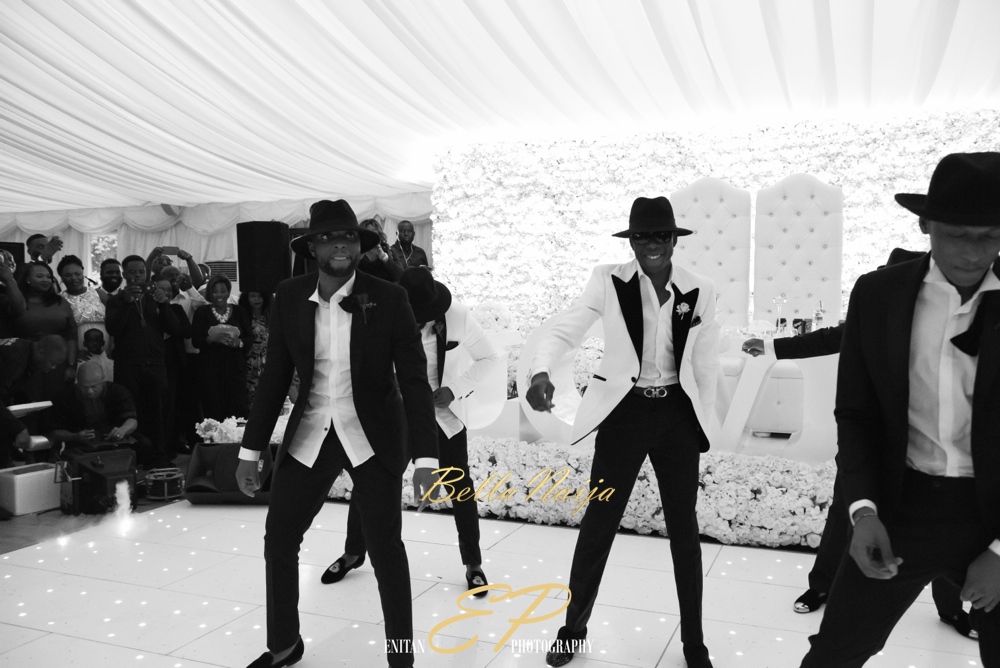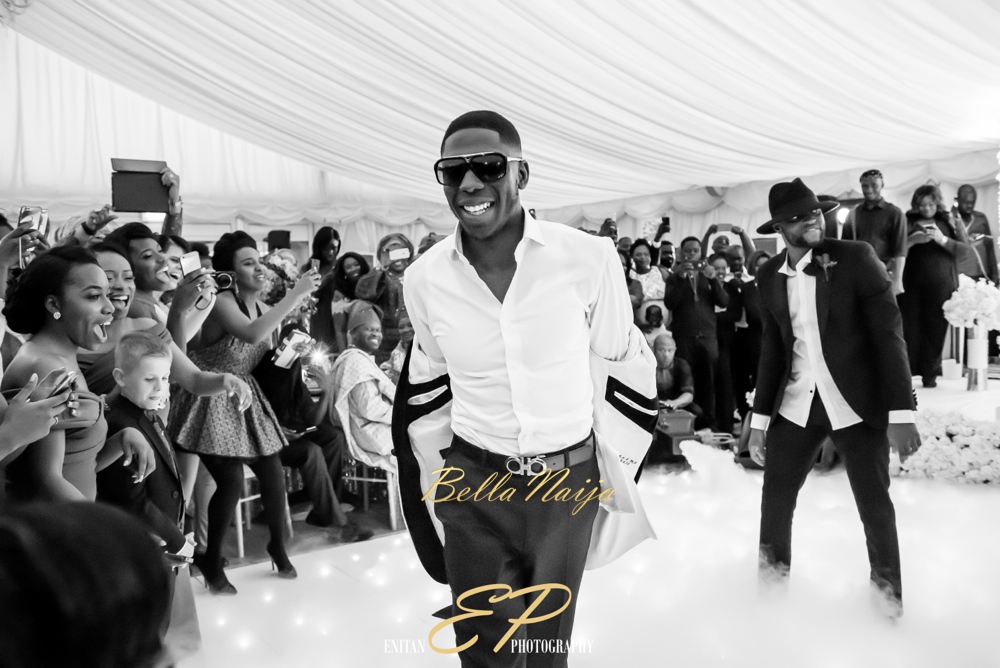 SURPRISE ! | A recreation of The Best Man Holiday– Stand the rain -New Edition

from ZinaZara, dance choreographer: "Mary expressed to me whilst doing my hair, that she was interested in having a dance choreographed for the whole bridal train to perform to their guests. Marlon later contacted me to say he was also interested in performing a dance with his groomsmen to surprise Mary.

Mary and Marlon brought banter to each rehearsal, working with the couple was one of my favourite teaching experiences, as zinazara emphasis willingness over technique and from the level of growth in each rehearsal to the final wedding performance the couple embodied this by practicing hard at home. I was so proud of their achievement and wish them the best in future and thank God for their union".
Traditional Engagement | Enitan Photography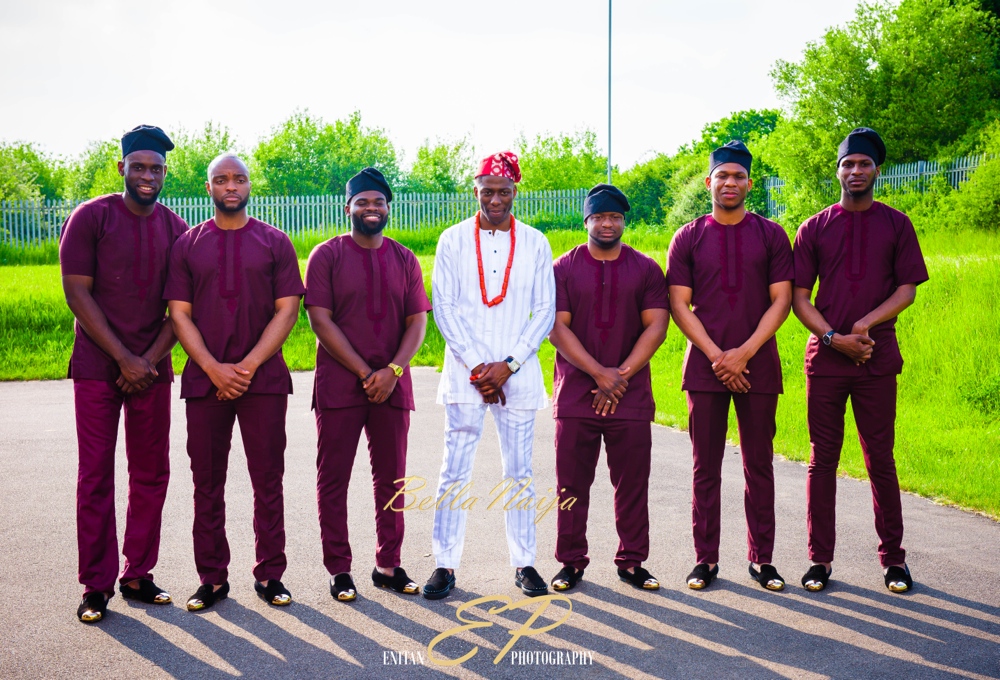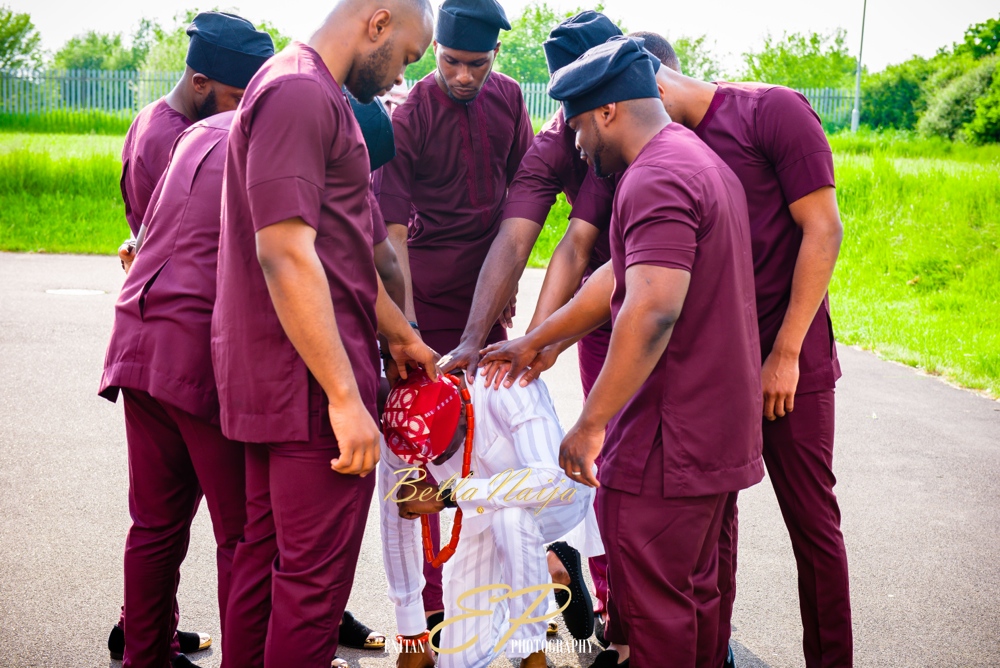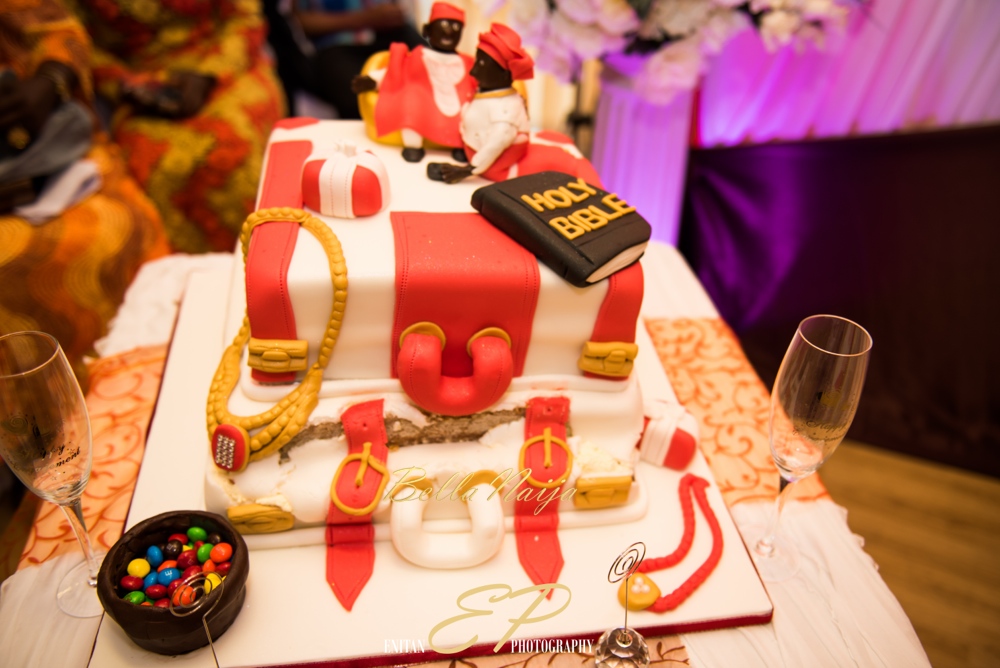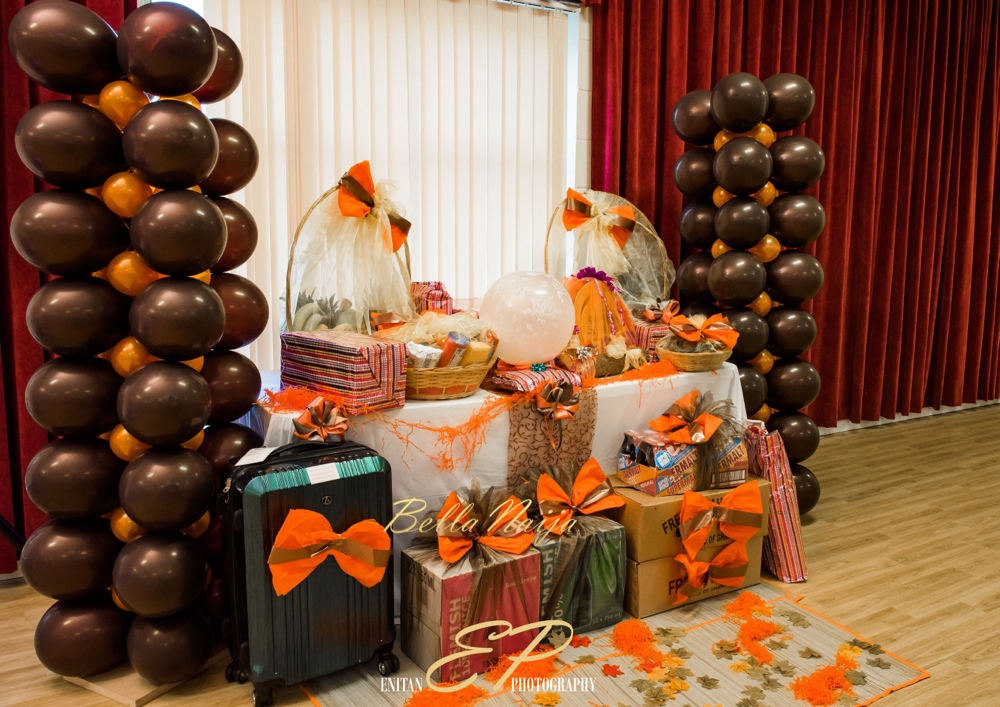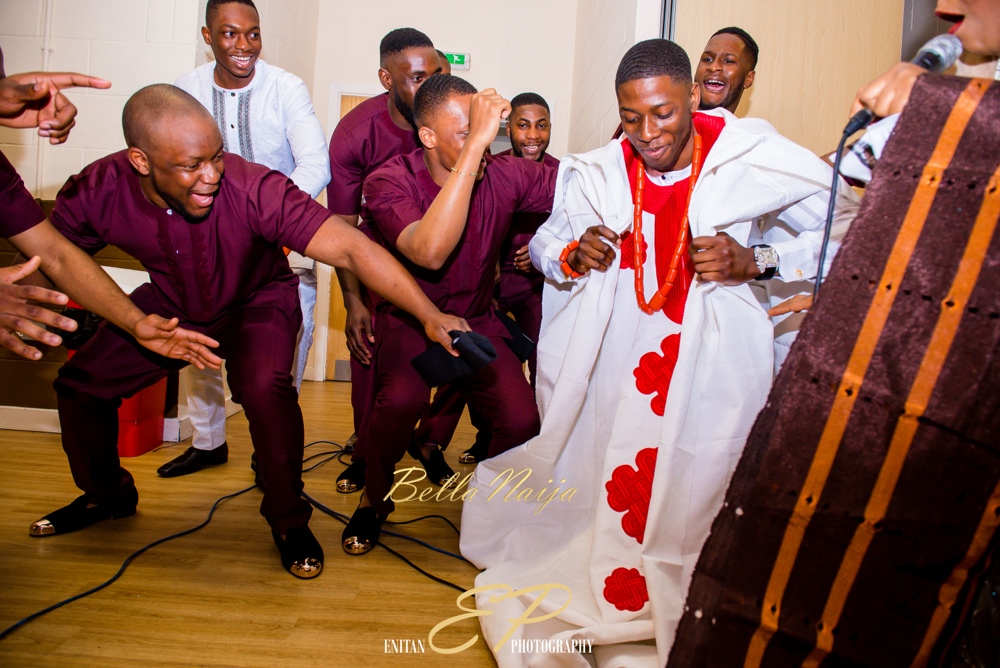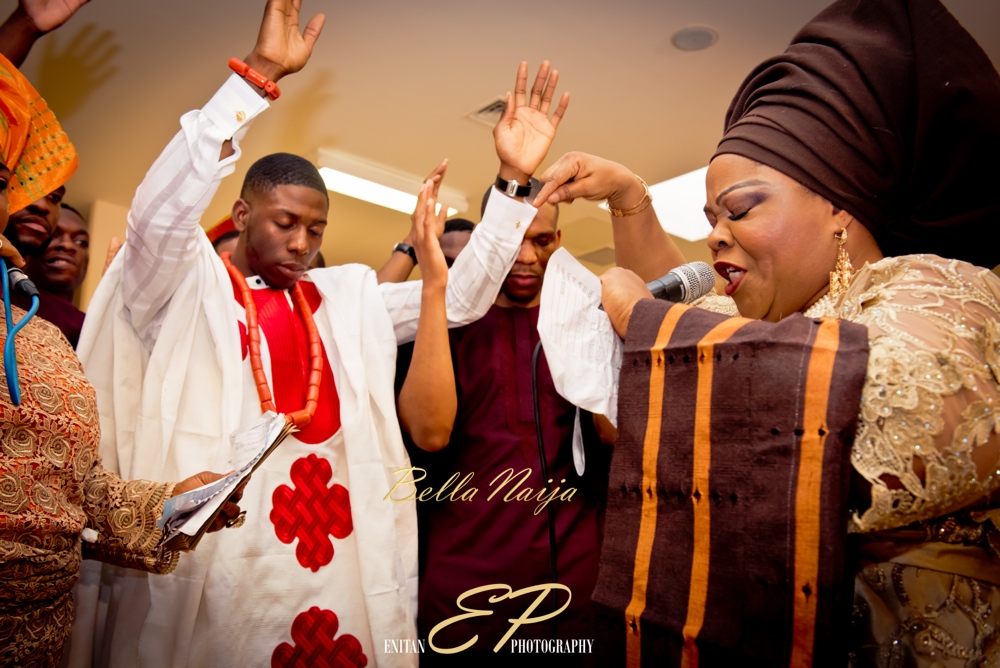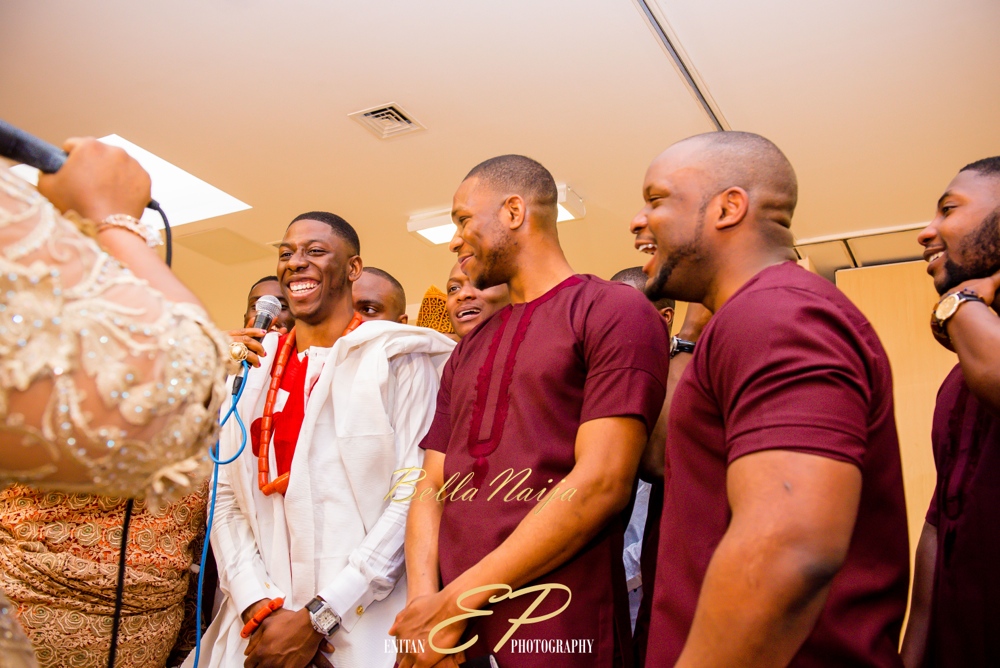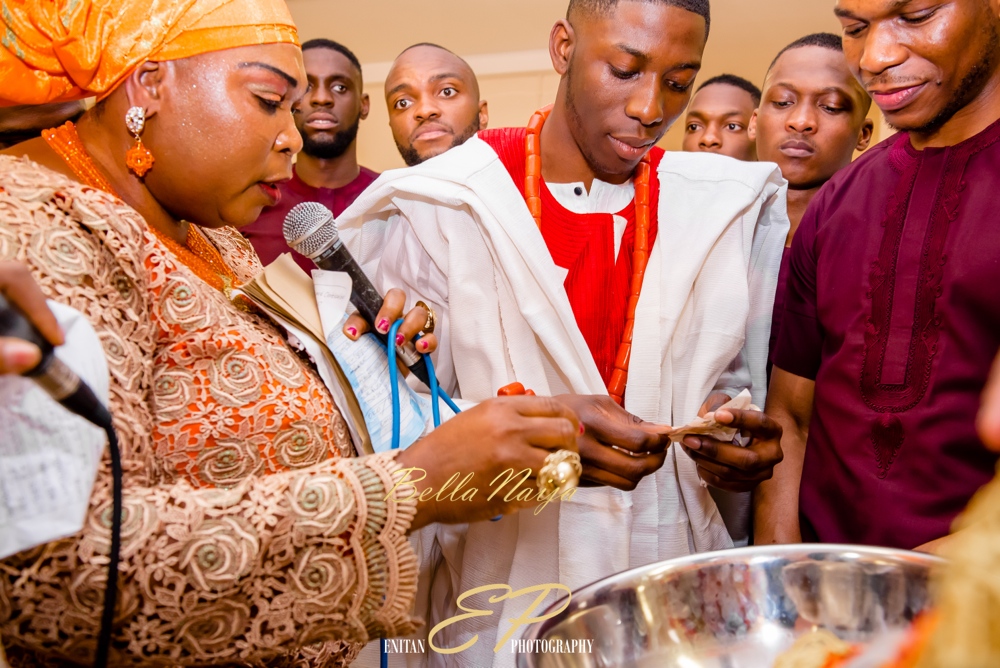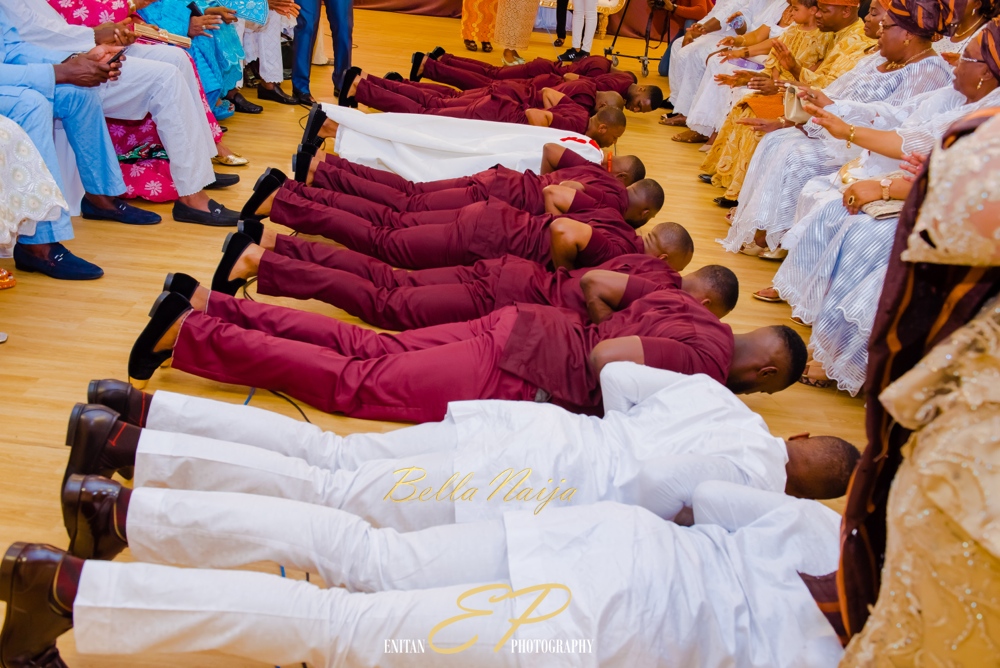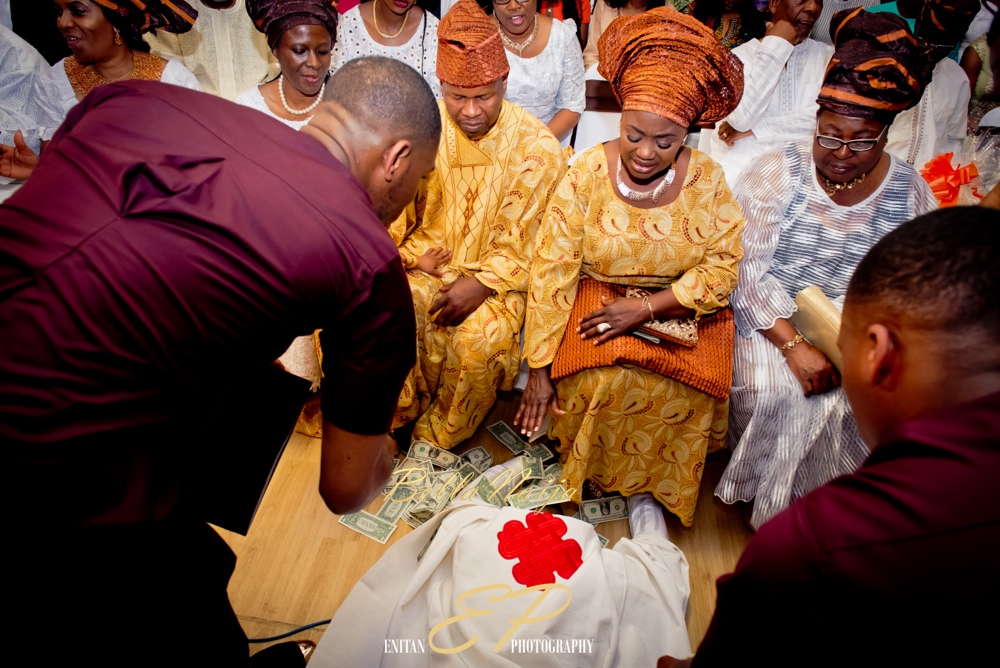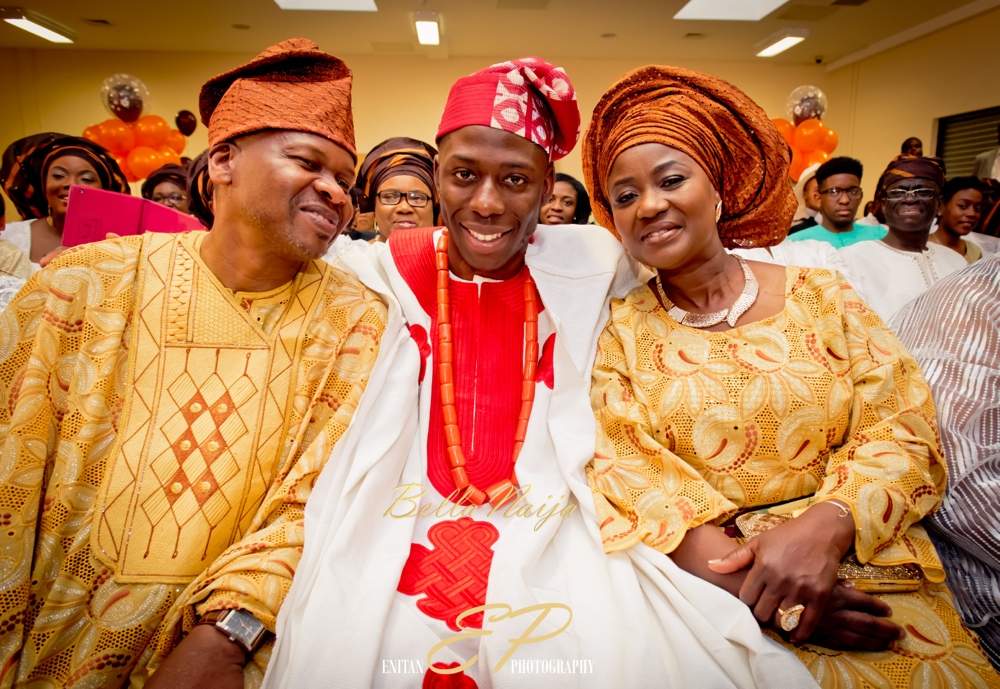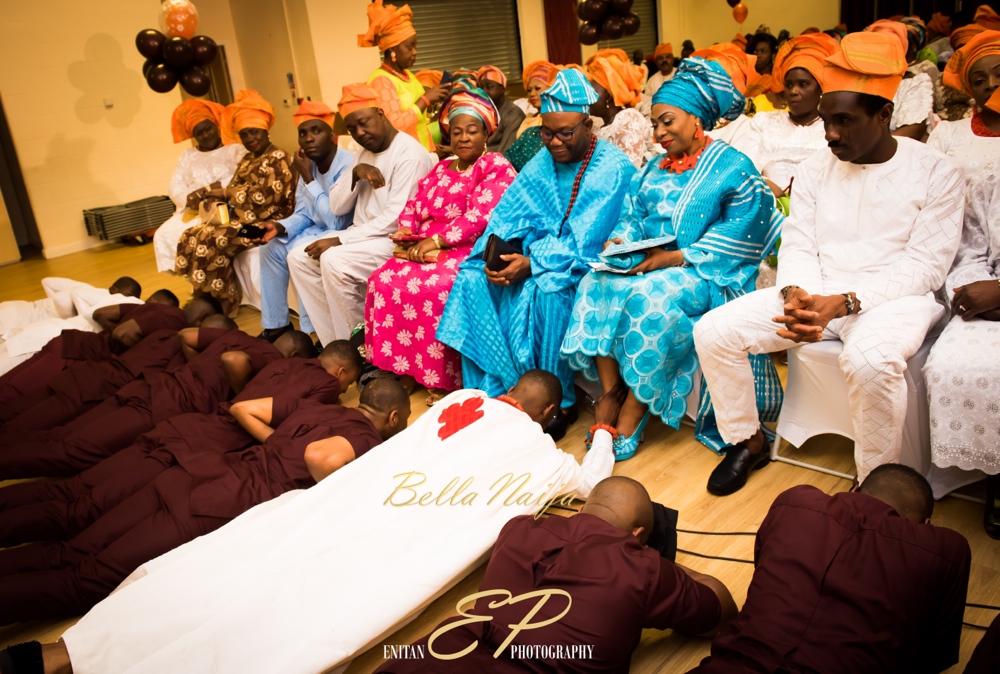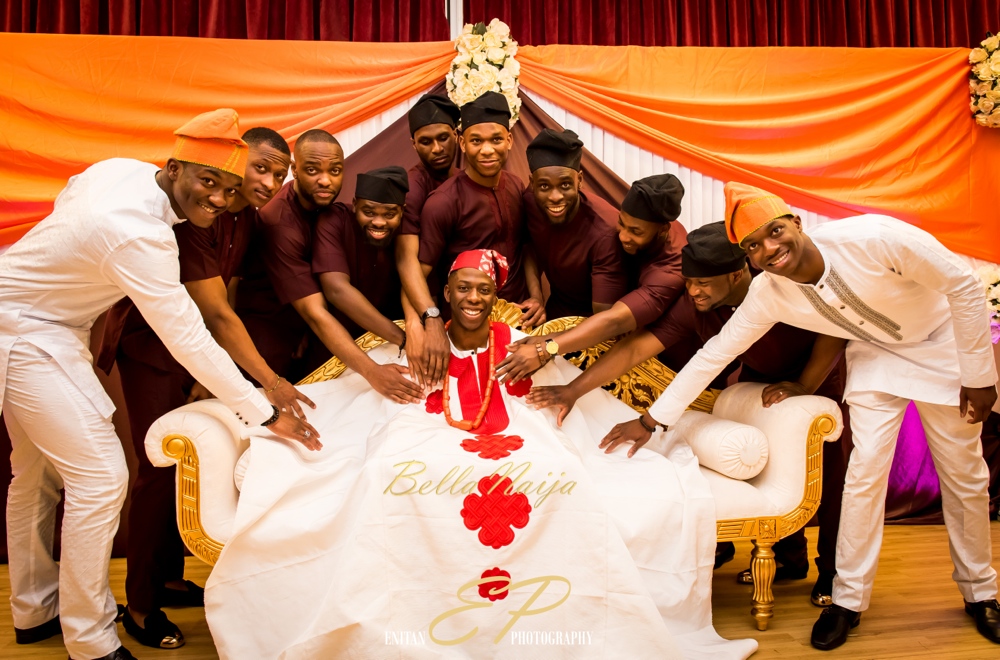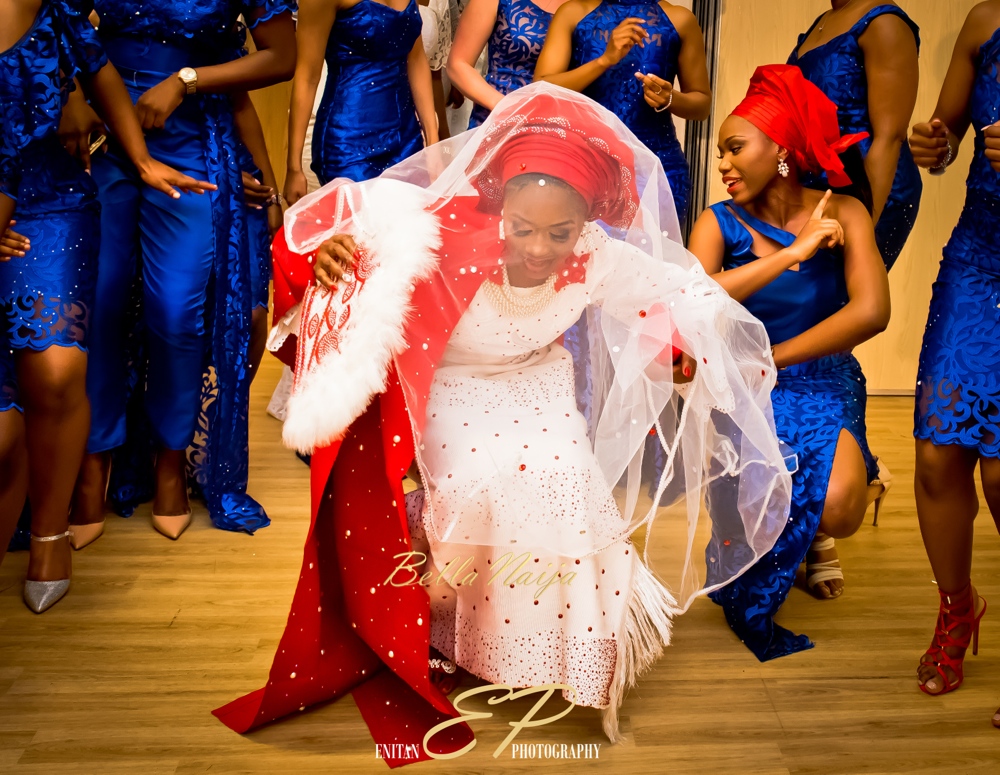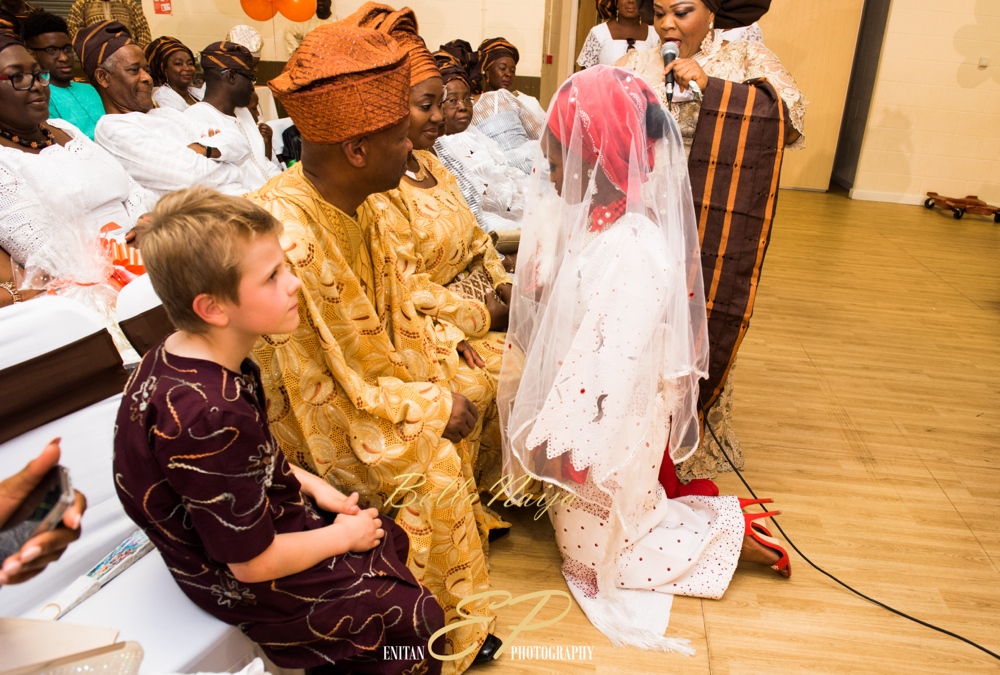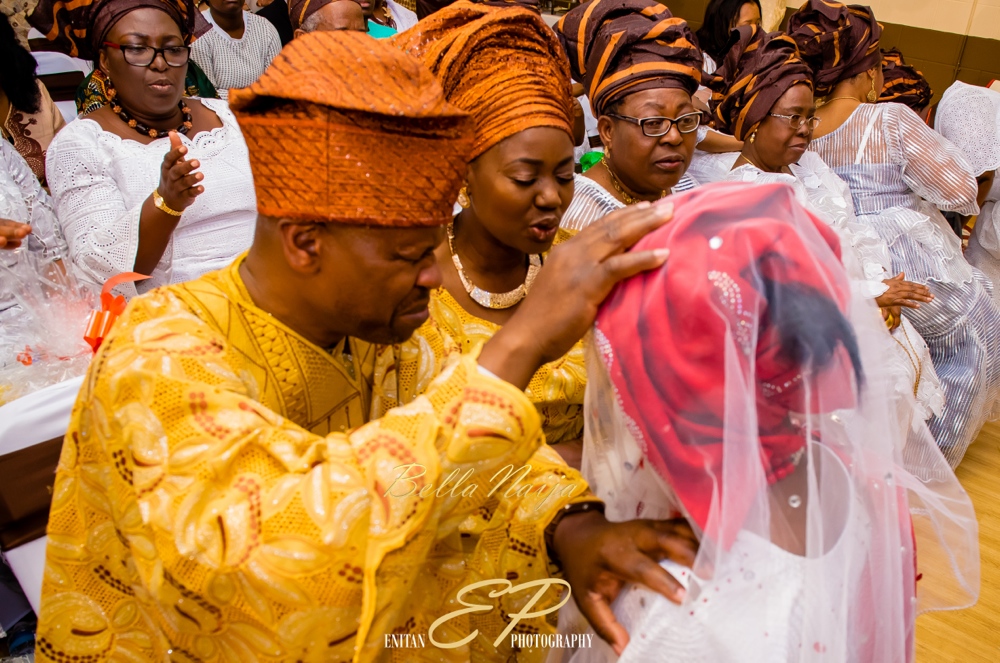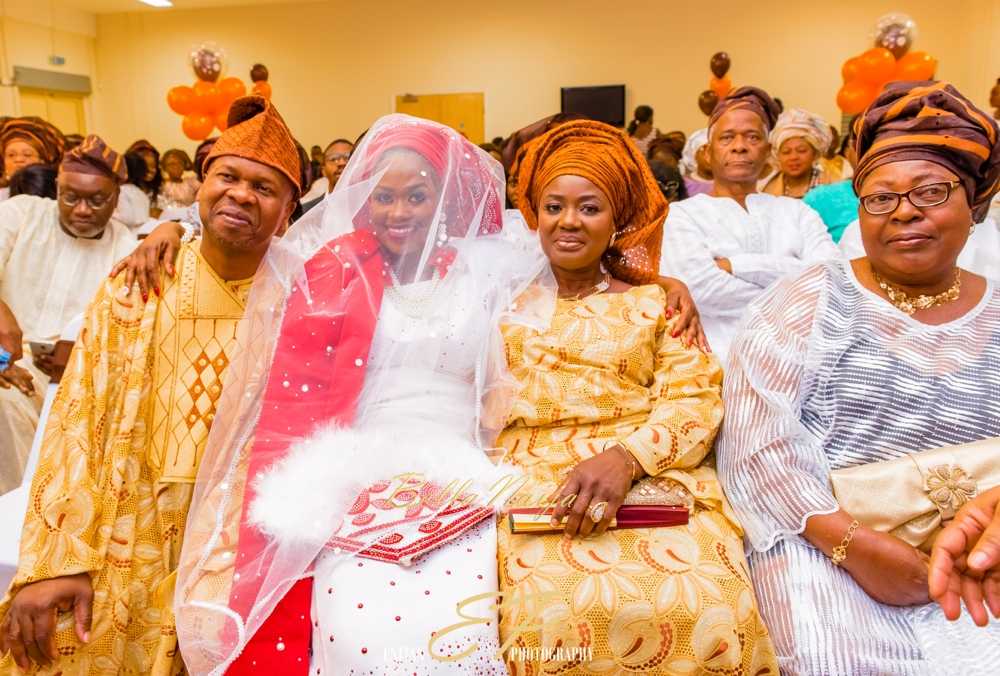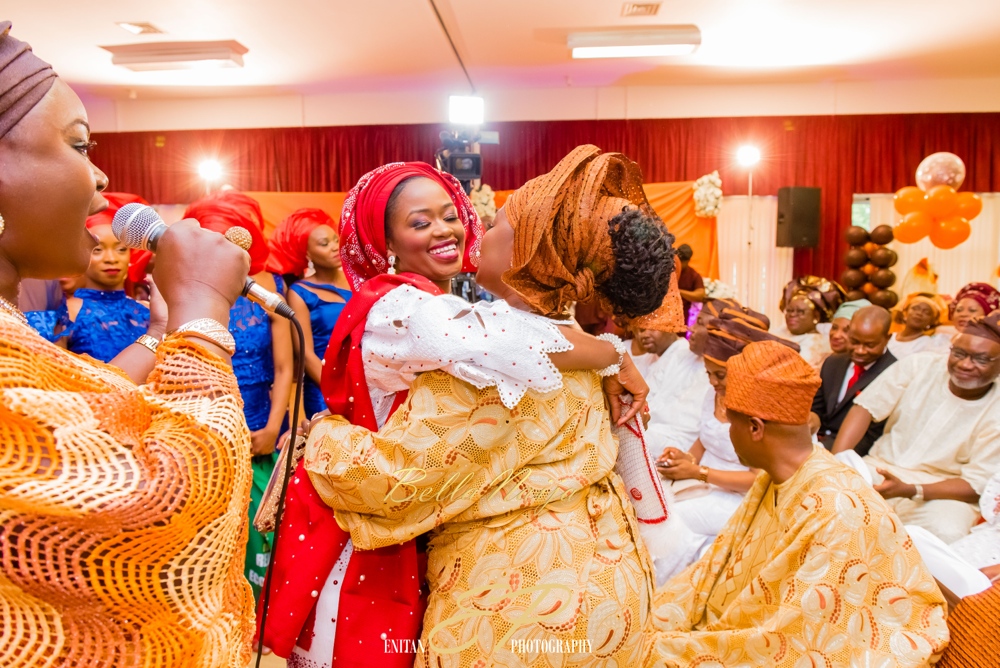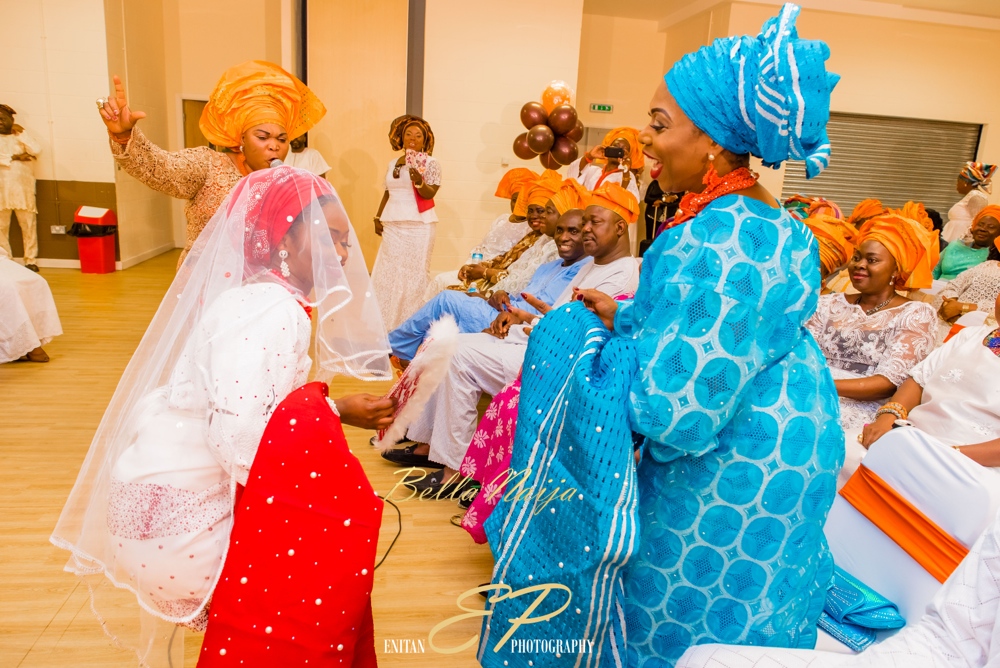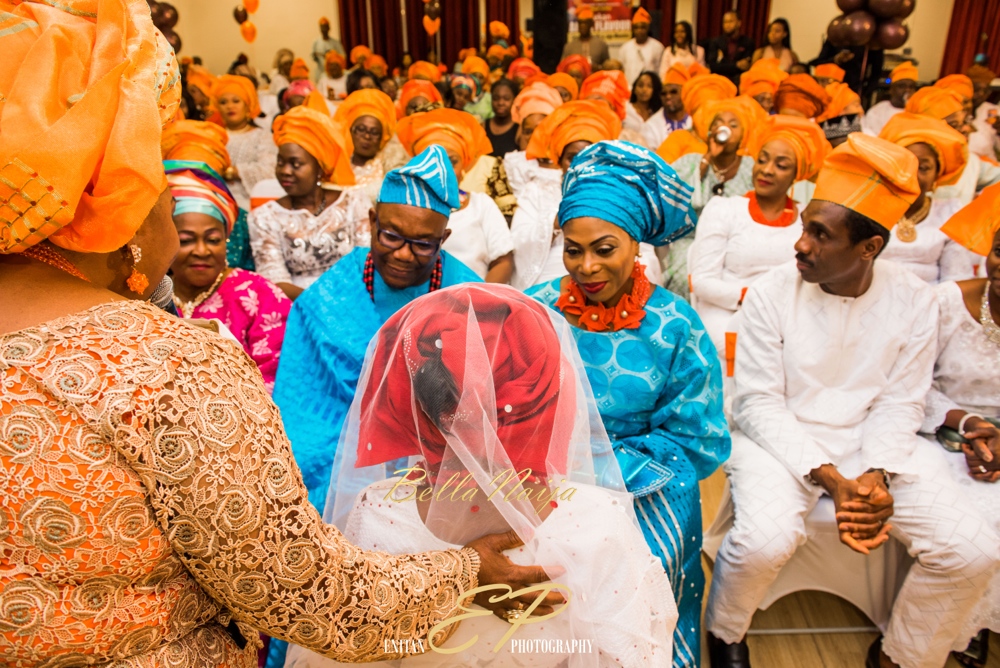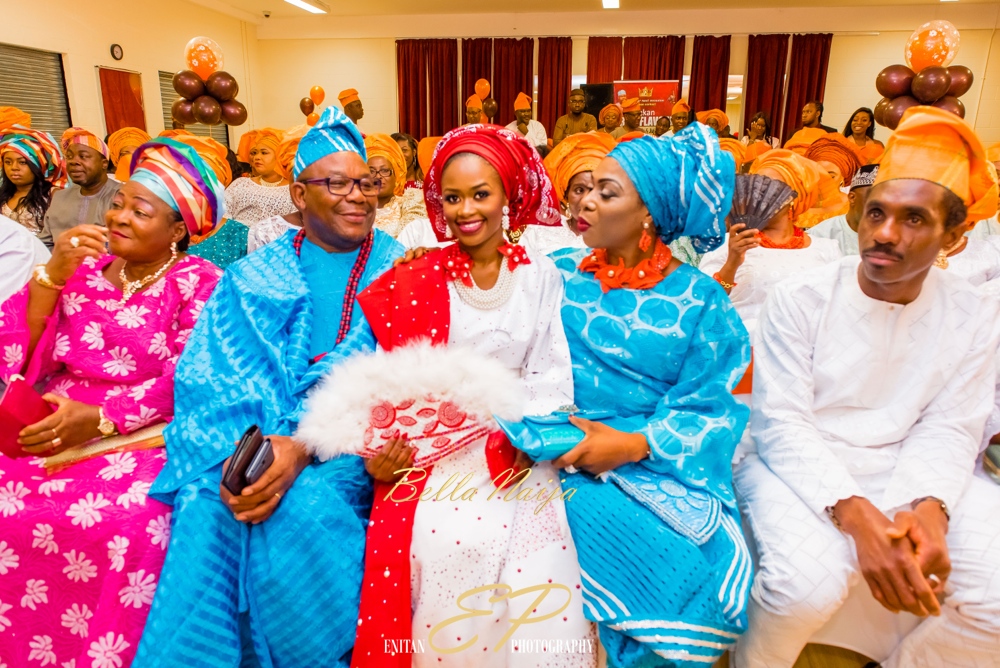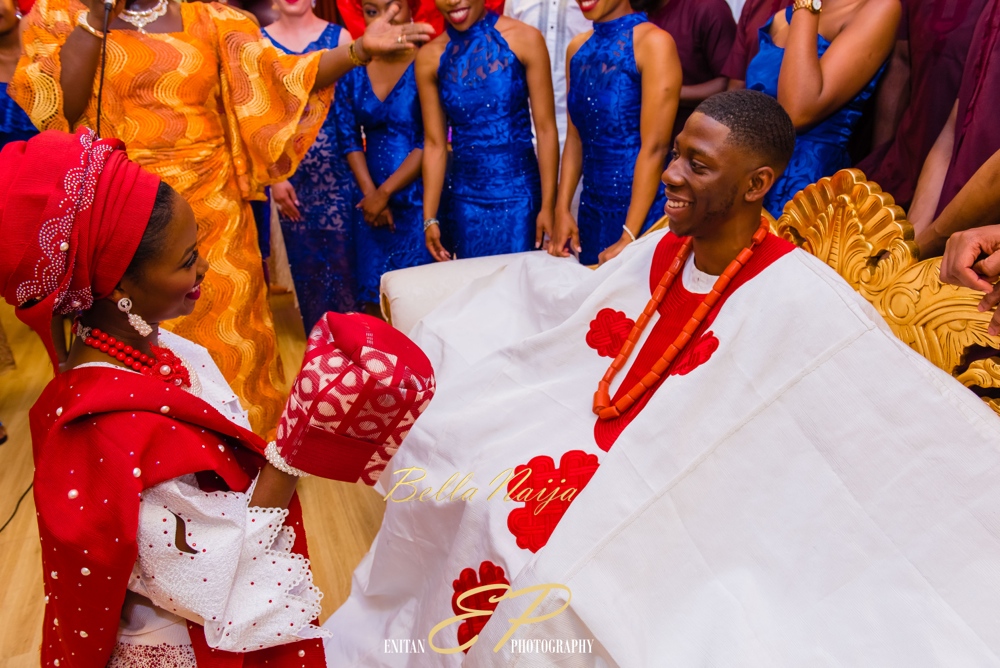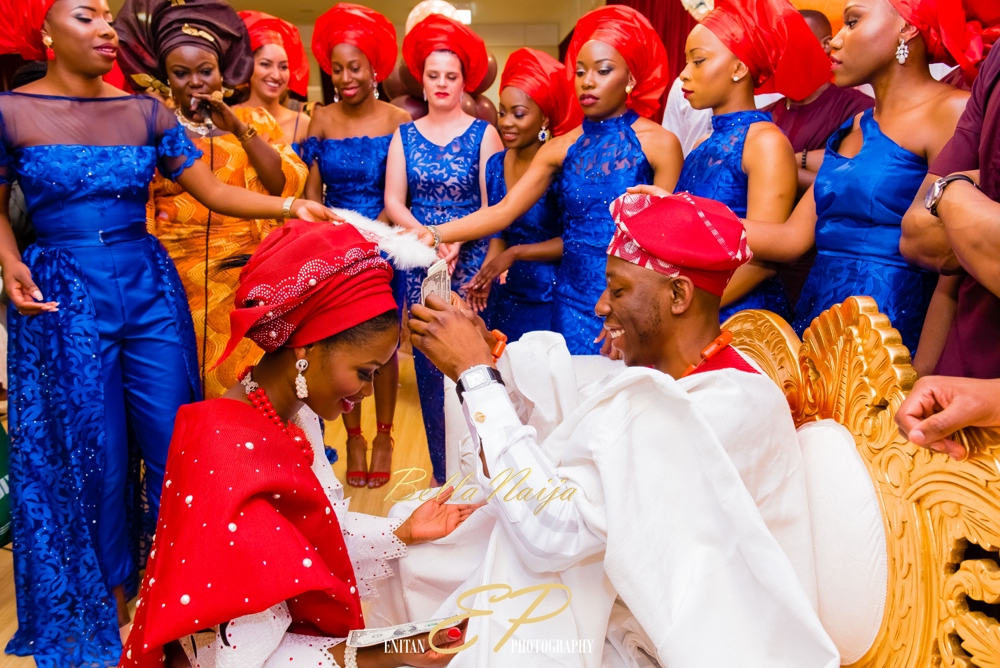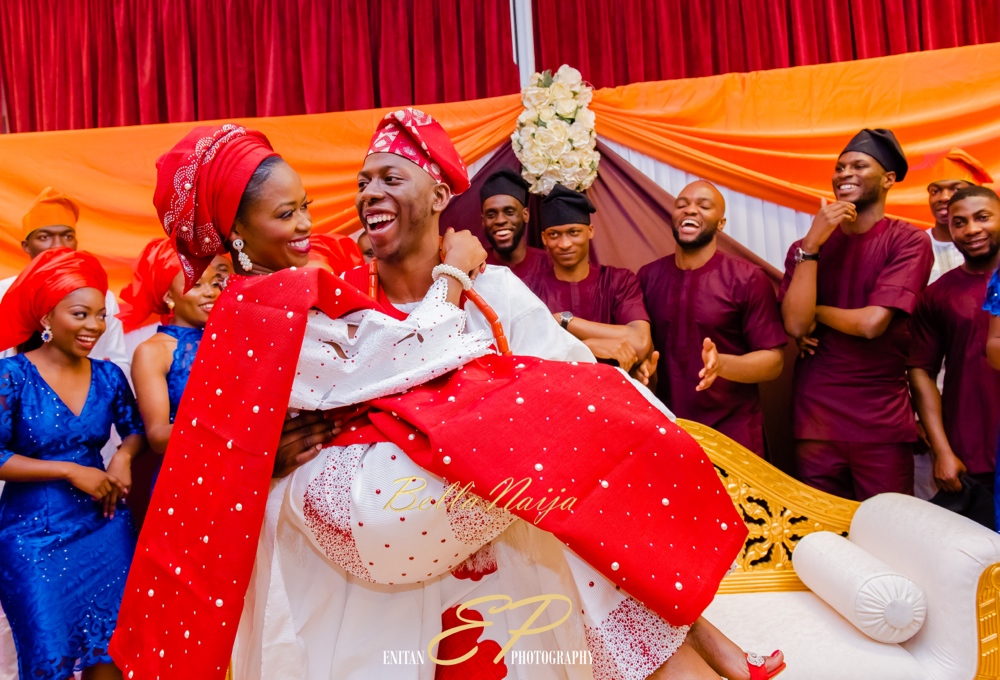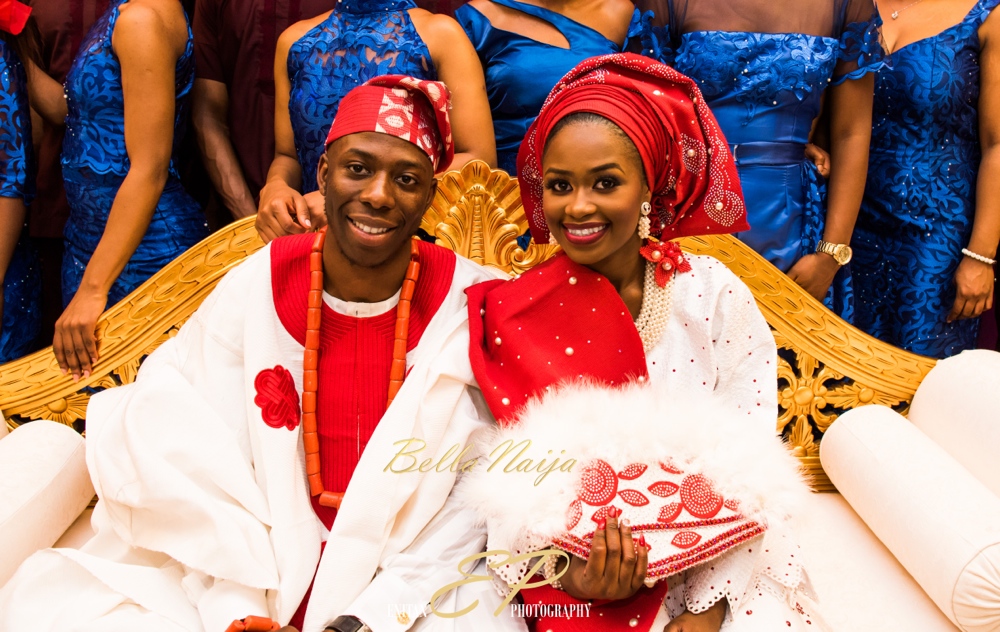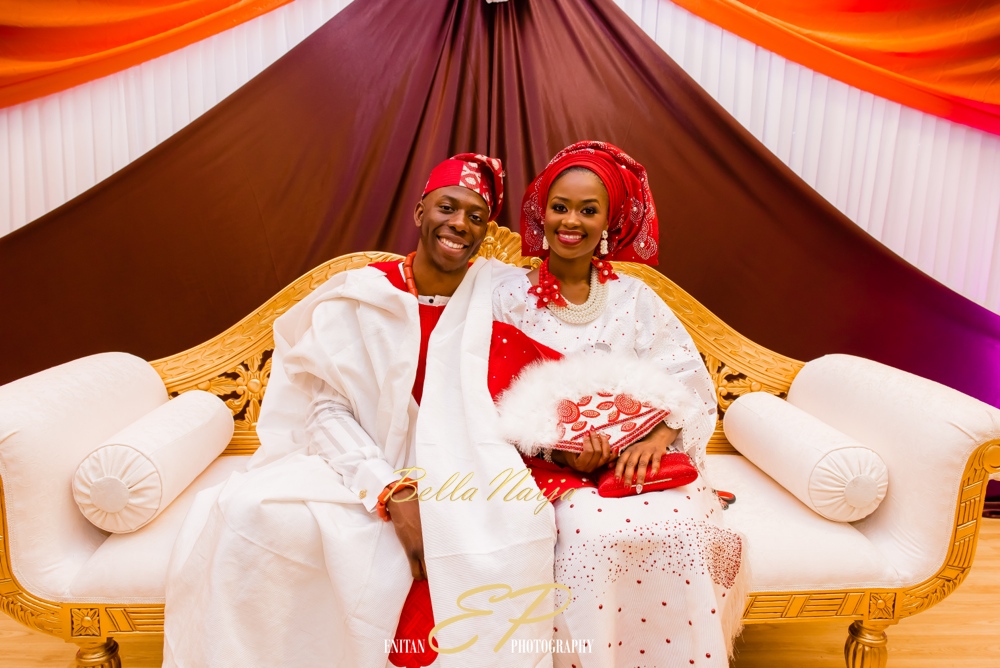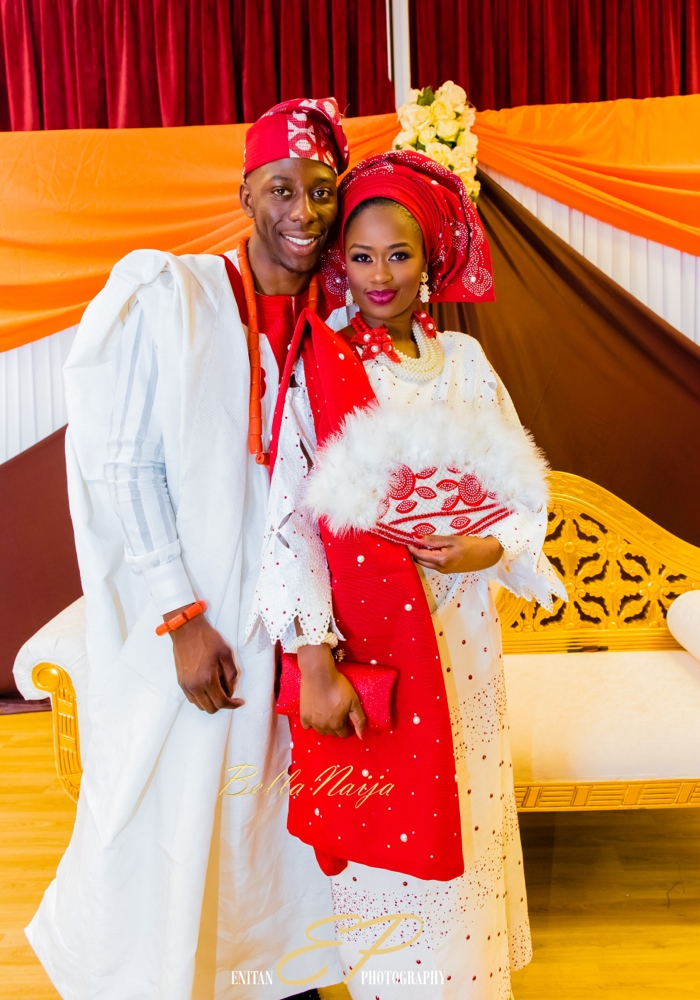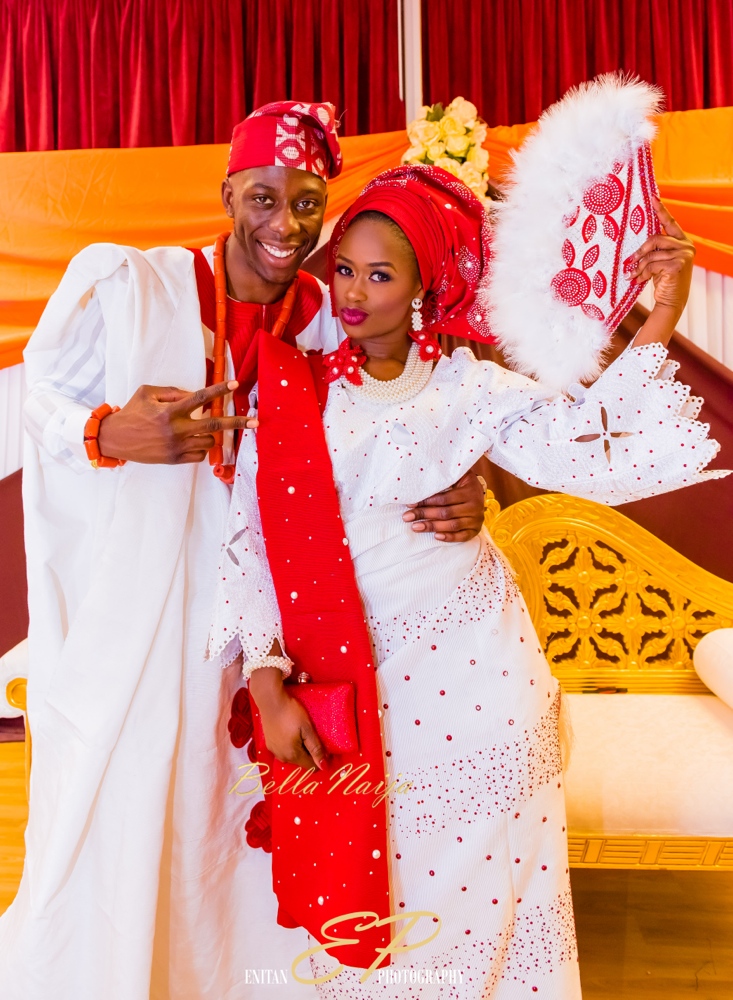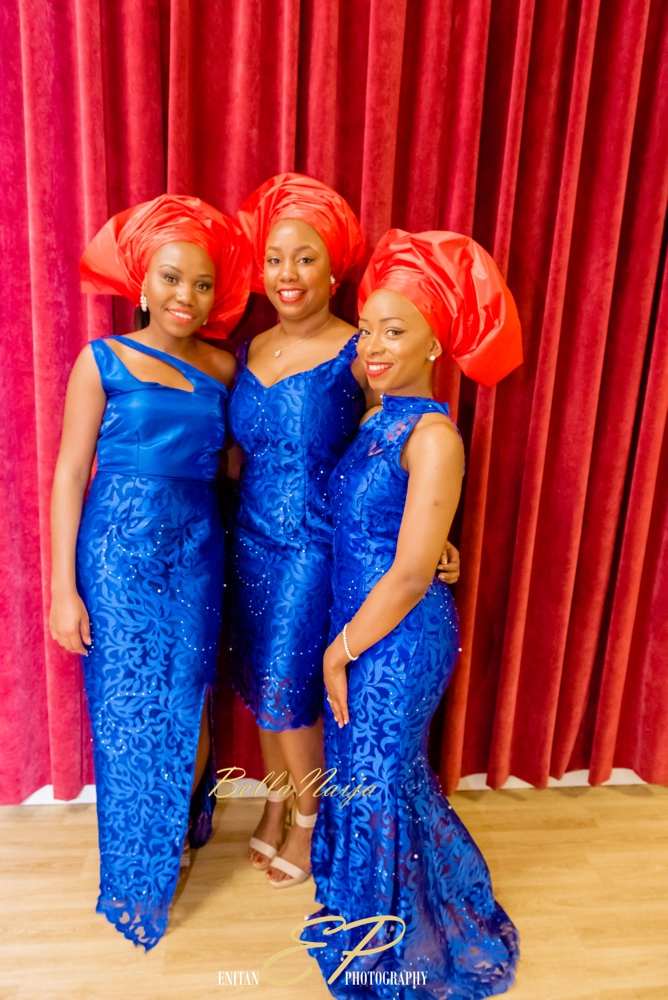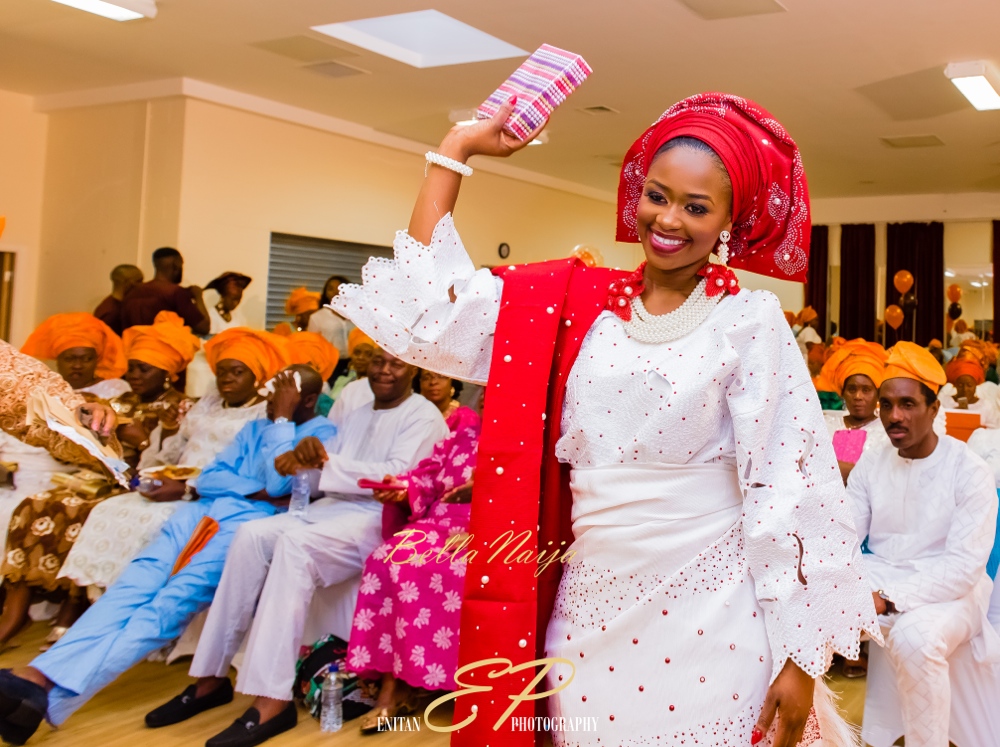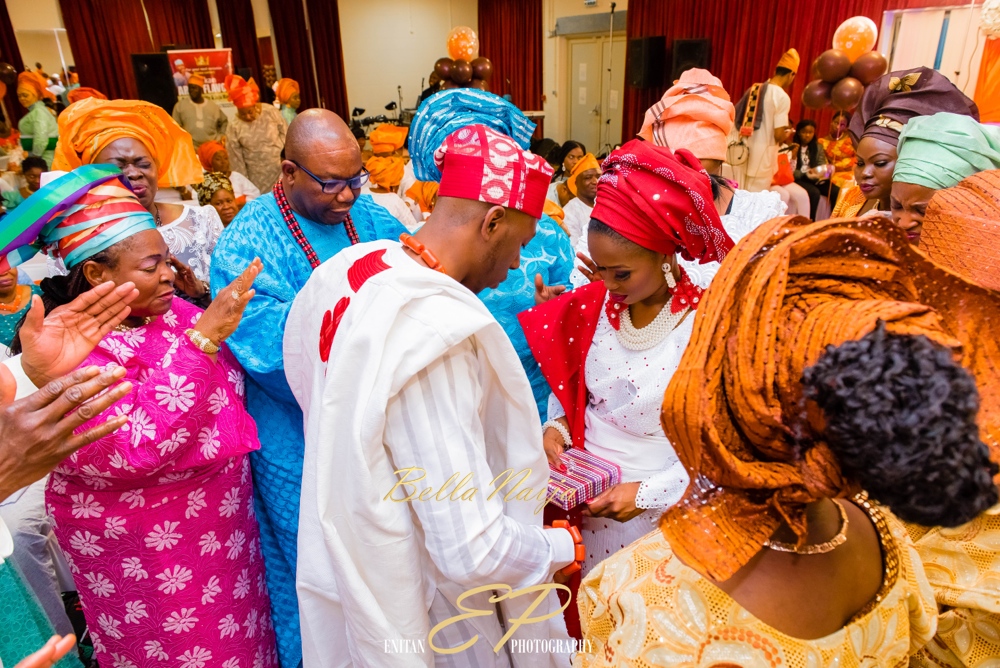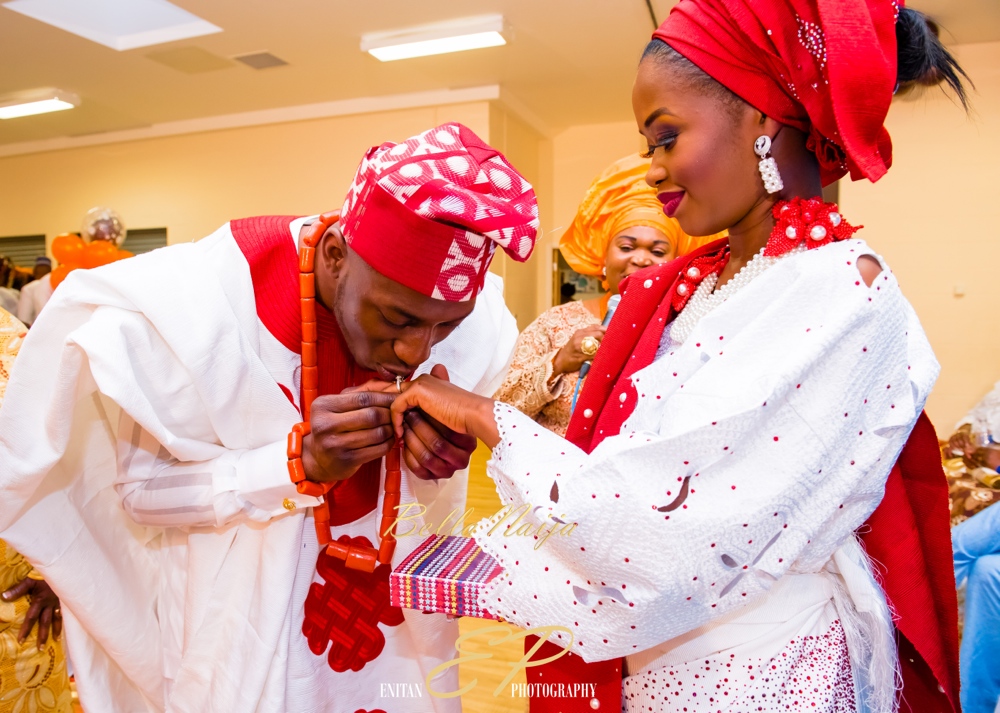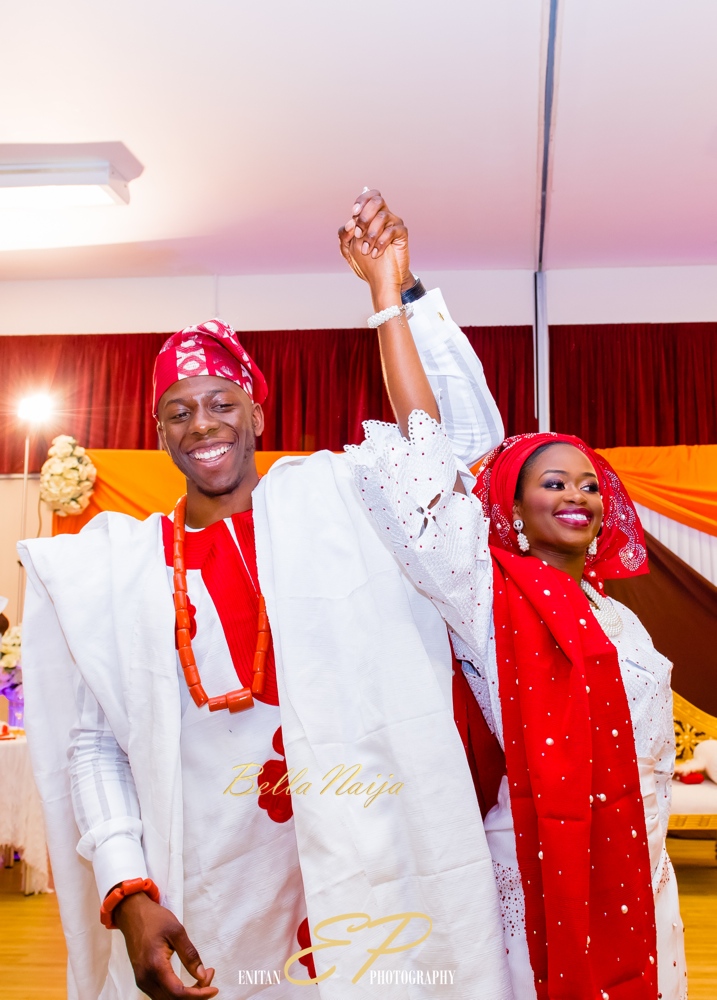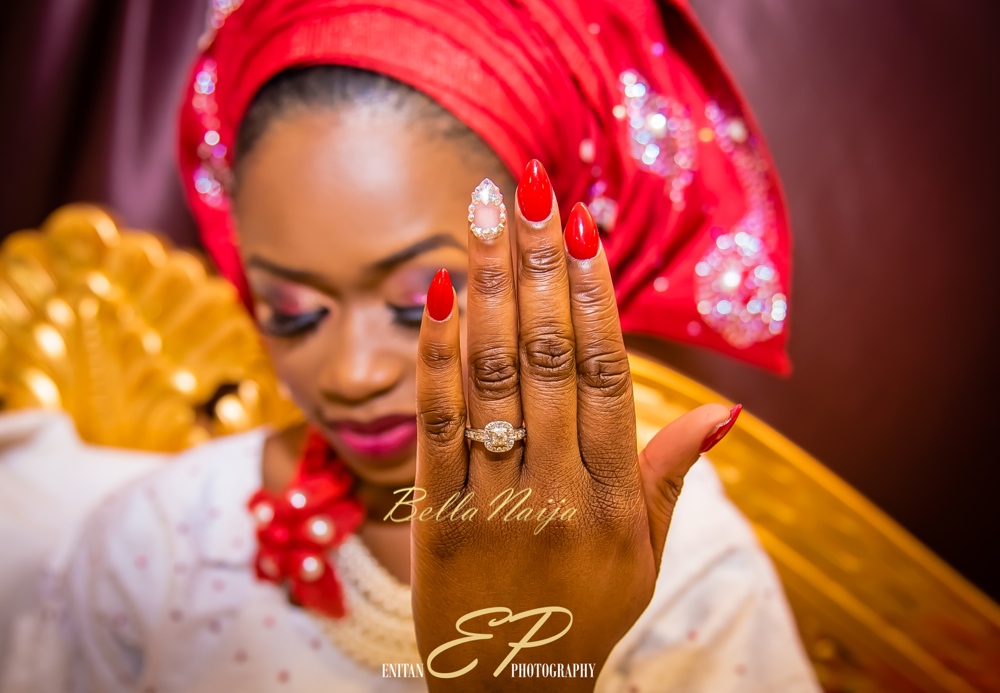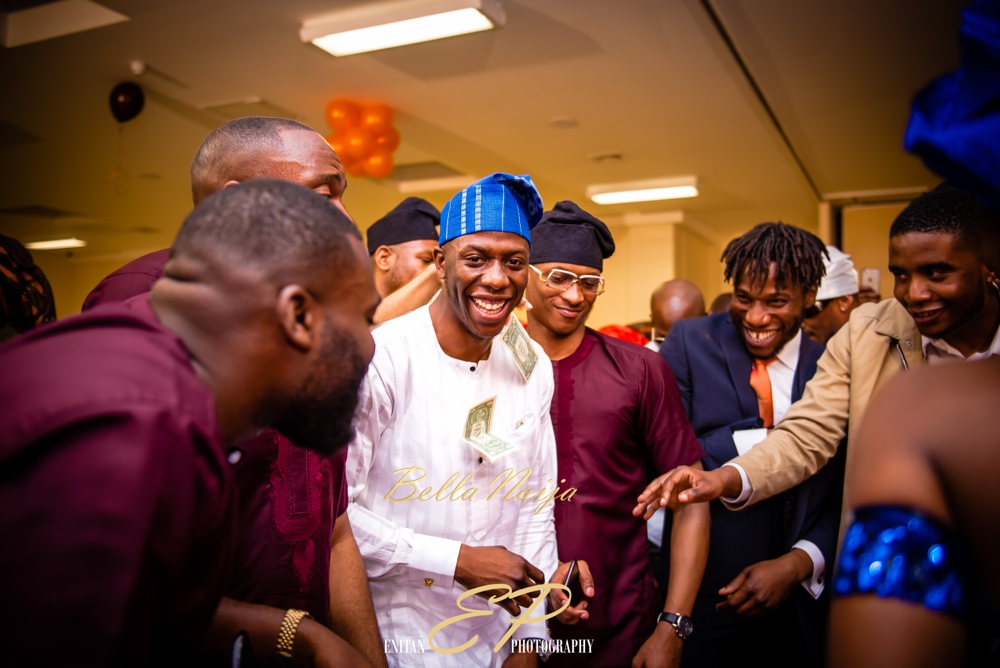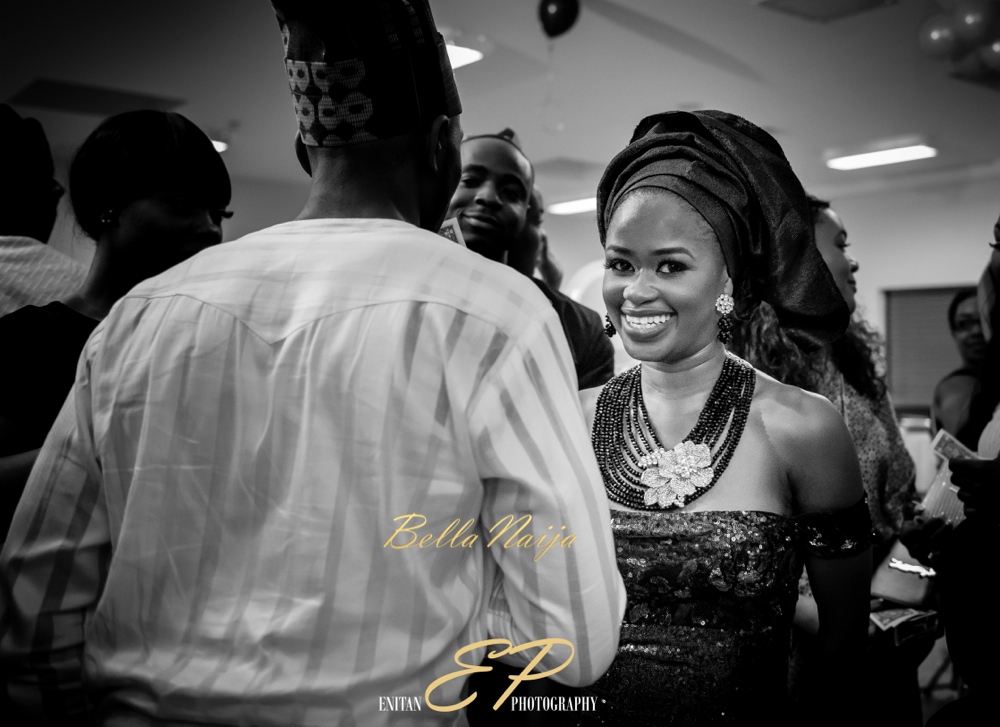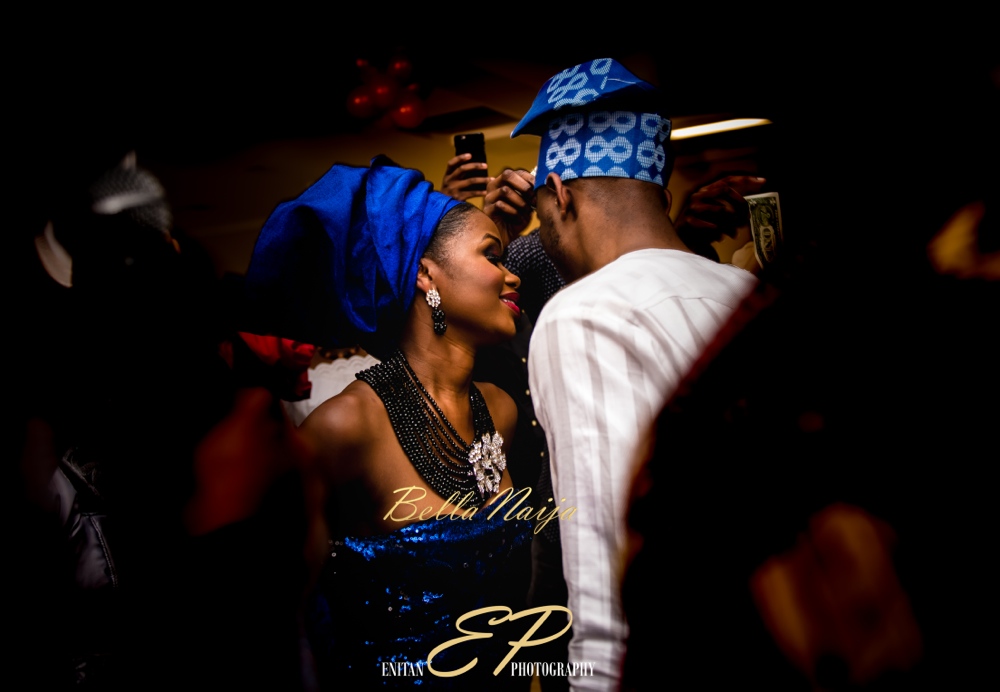 ***
Photographers: Maria Stanisky Emmanuel | @mariastanisky |Emmanuel Enitan | @enitanphotography
Wedding Info – Venues, Dates & Colours
Traditional: The Forest Row, Romford Essex | May, 28th 2016 | Chocolate Brown and Orange
White: Hylands House, Chelmsford, Essex | June, 3rd 2016 | Cadbury Purple and Gold
Wedding Attire
Bride's Dresses: 1st: Customised by @yinkaalli | 2nd: Sola Fashion | @solafashion
Groom's Suit: Kabiru | www.kabiruabu.com.
Groomsmen: King Suarve | @suarve_official
Bridesmaids Dresses: Wolf and Wake
Traditional Makeup: Toni Kemi | @tonikemi
White Makeup: Queen Haddasah | @thequeenhaddash
Hair: Charis Hair | @charishair
Vendors
Videographer: Philip Smith Visuals | www.philipsmithvisuals.com
Decor: Royal Events | @Royal_event_wedding_decor
Dance Choreographer: ZZ Dance | @zinazara
MC: Mr Tandoh | @mrtandohmc
DJ: DJ Mri | @djmri
White Wedding Cake: Teal and Roses |  @TealandRoses
Cocktails: Guzzu Drinks | @guzzudrinks
Food: Mama Seun
Sweets Table:  Sweets by Sabrinayo | @KandyKoutureworld
Wedding Signage: The Letter Well London  | @theletterwell