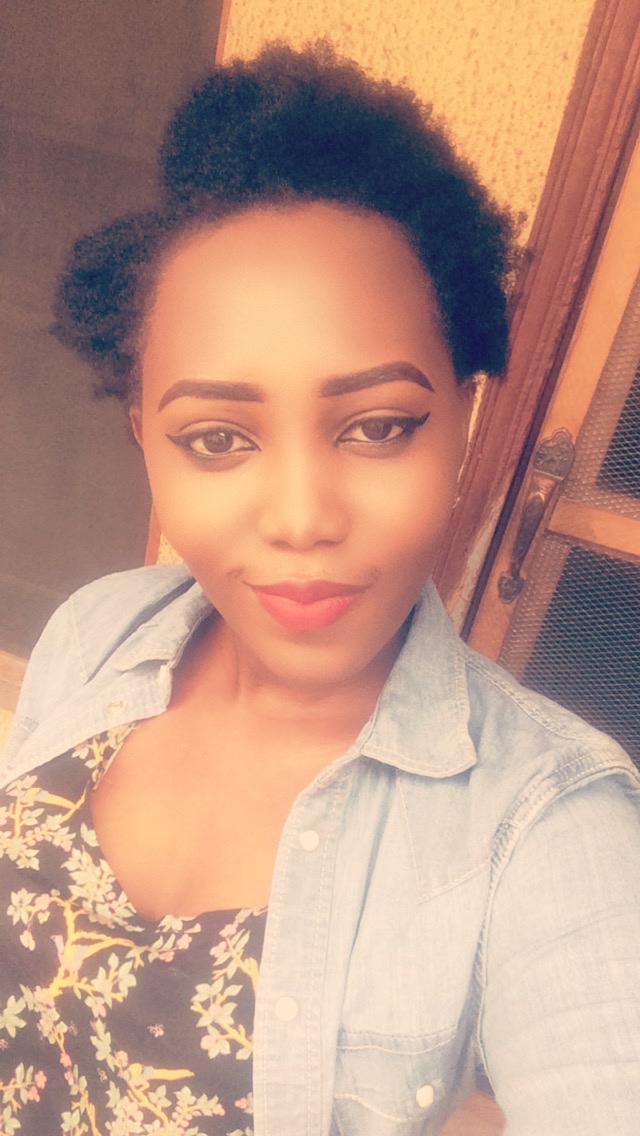 Today's #BNFroFriday interview features pretty selfie queen, Gbemi Sajuwa. Gbemi works as a sales representative at Smart Mark Limited, she just rounded up her NYSC program last year and she has been natural for 2 years. She made the decision to go natural to give her hair a fresh start at maintaining length and since then she's never looked back. She also enjoys seeing movies and surfing the net, she's one of our BellaNaijarians.
BellaNaija: Tell us about your hair
Gbemi Sajuwa: My hair is a 3c/4a, it's black but not a colour 1 black lol. I tried artificial colors when I was relaxed and I've used Henna once. I'll like to use it more often, it gives my hair life but the process is quite messy. I've never tried texturizing or hair vitamins either.
BN: Why did you decide to go natural?
GS: I decided to go natural when I took out a weave and my hair had different lengths after just relaxing my hair, so I decided to cut it and just left it natural after a while
BN: How did you transition? 
GS: I did the big chop, didn't even know it was called the big chop then , just cut my hair to level the uneven lengths. My friends were not surprised because I had cut my hair before. I didn't get any strange reactions till my hair grew and I didn't relax it. The strangest reactions came from my mum and hairdressers "Aunty when are you relaxing your hair, Aunty we have relaxer here oh." But now that my mum and my hairdresser are used to it, they've come to love my hair even my mum wants to transition. My friend Bukunmi helped me grow my hair giving me tips and hair blogs to read. Now I know every hair blog lol
BN: How long have you kept your natural hair?
GS: From the day of the big chop 2 years but from the day I chopped off my final relaxed ends 1 year 8 months . I trim my hair when I  blow dry and have thin ends, or when I twist my hair and see weak ends.
BN: Ever hidden your natural hair?
GS: I never hide my natural hair. I'm proud of my hair.
BN: Are you ever tempted to go back to relaxed hair?
GS: Sometimes I'm tempted to when I can't leave out my hair in a weave and I can't afford closures, but when the temptation comes I just put my hair in a protective style.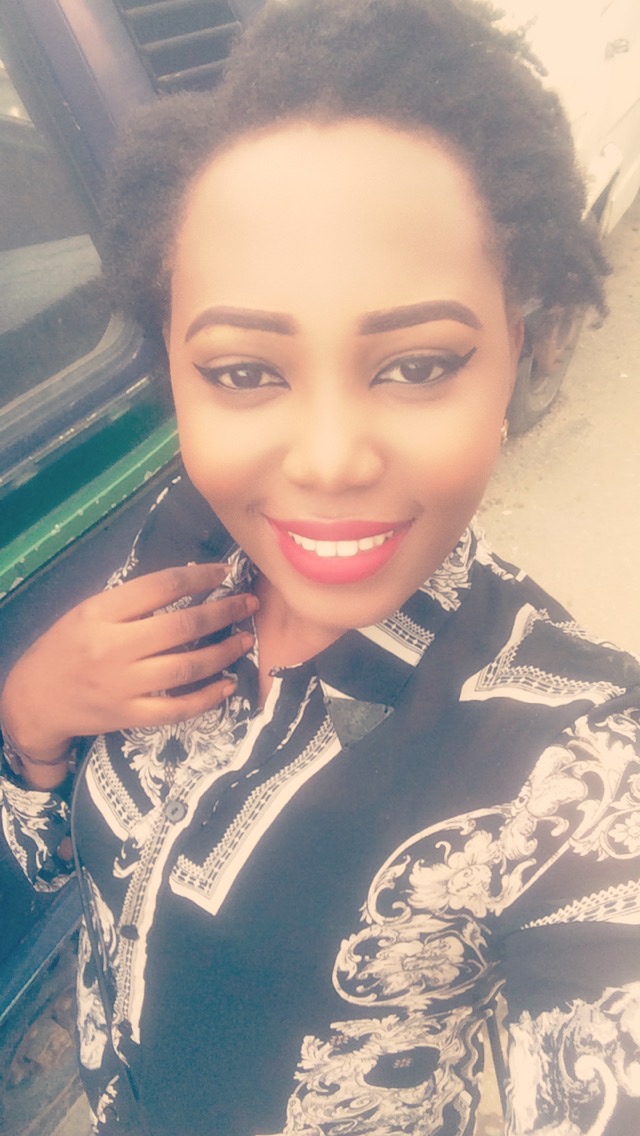 BN: How does climate affect your hair?
GS: It's only harmattan that has a negative effect on my hair. I don't notice the positive effect that the wet season gives my hair because my hair has high porosity. It's very hard to retain moisture so I try to always moisturise and I use the LOC method.
BN: Any other problems?
GS: Nope, I just need more edges though. Lol
BN: What's your stance on natural vs chemical products?
GS: I think chemical products alter the nature of our hair and natural products enhance the nature of our hair.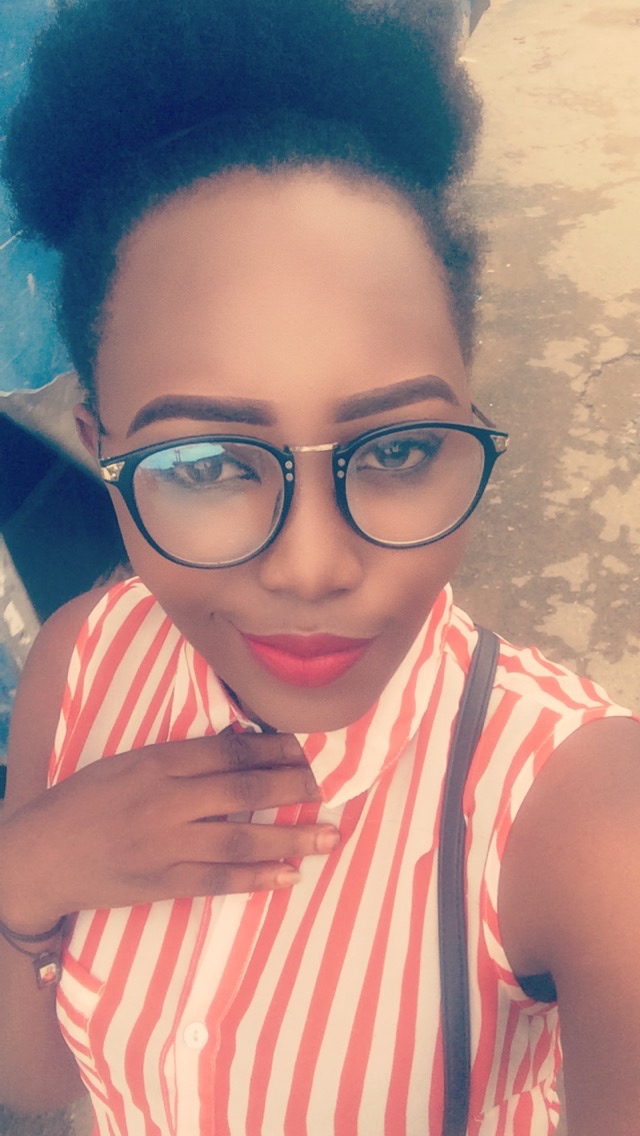 BN: What's your daily, weekly and/or monthly hair routine?
GS: I don't moisturise daily because I'm lazy. I co-wash once a week if my hair is out, shampoo once or twice a month, deep condition once in two weeks, Henna once a month, tea rinse when I have time on my hands. I cannot do without my leave in conditioner (Elasta QP anti breakage leave in conditioner) and Coconut Oil. Leave in conditioner makes my hair well moisturised and I love the smell of Coconut Oil which also works to retain moisture.
BN: What do you like best about your hair and being natural?
GS: I love the look it gives me, I love that it obeys me when I give it care. Being natural is unique and I love that.
BN: What advice would you give to people thinking of going natural?
GS: Read hair blogs, follow a regimen that suits you, don't be a product junkie, be patient, deep condition often and love your tresses.
See more photos of Gbemi and her 'fro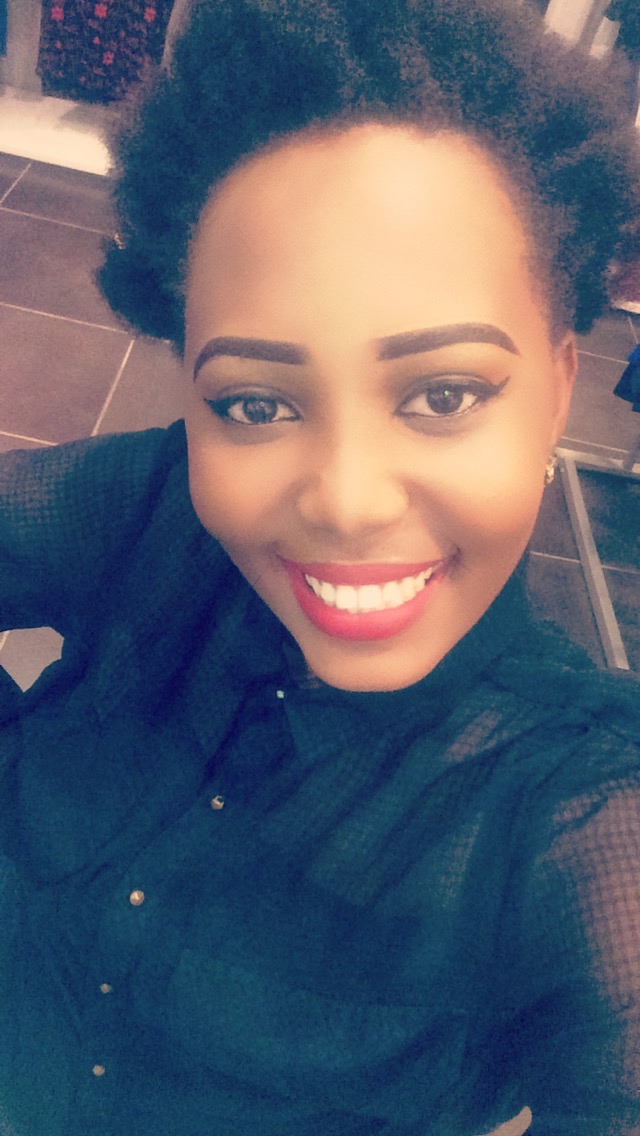 Follow Gbemi on Instagram with @gbxmi