For today's #BNFroFriday interview, we have lifestyle blogger, Sisi Yemmie of Sisi Yemmie Blog! She is the editior of Cosmopolitan Nigeria and a content creator. She also has weekly vlogs and food recipe videos because in her words "I too like food!" She is a Yoruba lady with sprinkles of Niger Delta influence as a result of her growing up in Warri.
Yemisi Odusanya is married and has a cute 13 month-old son, Tito who also makes bosslike appearances in her weekly vlog". She shares her hair journey with us and you can visit her blog, SisiYemmie.com for more about her.
BN: Tell us about your hair
Sisi: I big chopped in December 2012. My hair is natural and shoulder-length. Went natural with my eyes wide shut and had no idea what the hair types were. The day I googled hair types and realised it was 4c I almost started wailing. You mean to tell me that my hair will always be this kinky? I thought my hair was going to look like those mixed-race women's hair. My natural hair colour is black, very black, I always get asked if I dyed it. Lately I've been thinking about colouring it…hmmmm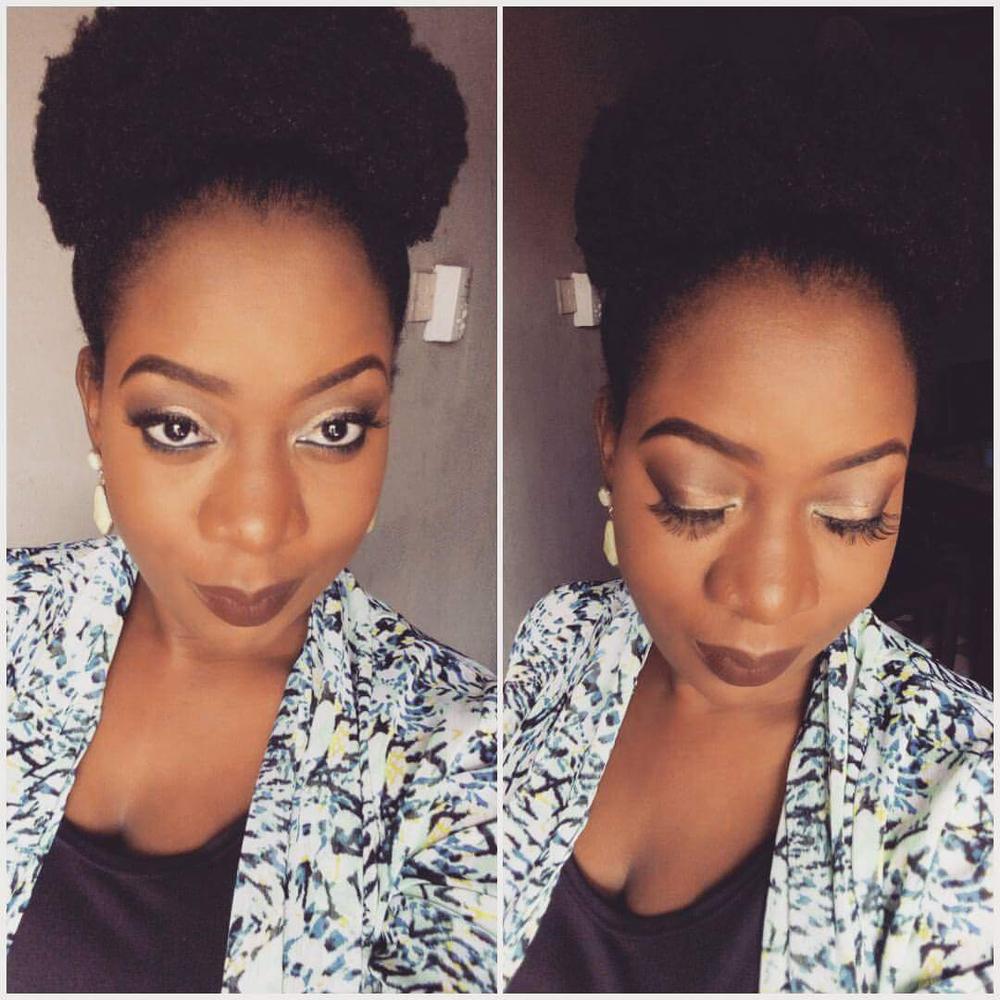 BN: Why did you decide to go natural?
Sisi: Growing up I had always been relaxed, I used to look forward to it because of how sleek and shiny it would get. I loved relaxing my hair. Then I travelled to the UK and saw a lot of ladies with what was termed "deeper life hair", but it looked gorgeous! Meanwhile my hair was like "rat chop" at the back and it was getting very thin-I'm not quite sure if the weather was the reason. So I made up my mind to go back natural.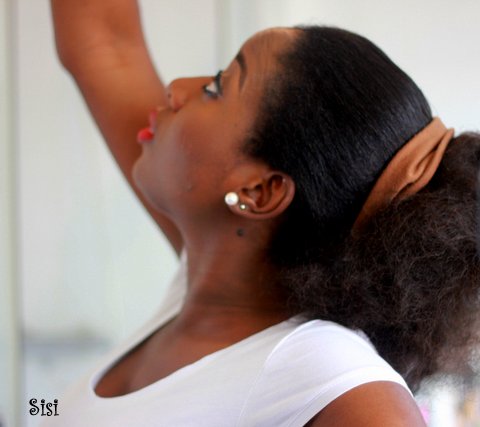 BN: How did you make the change?
Sisi: I had not relaxed my hair in over 3 months so I had thick under growth and the frizzy top. I did not transition intentionally oh, it was because my friend that used to help me relax my hair travelled LOL. I always followed a lot of american youtubers who were natural, they gave me the ginger to pick up my scissors. That fateful day I filmed myself cutting the relaxed ends off and uploaded to youtube…I felt FREE! Then I looked in the mirror – I thought I looked like a boy! However the reaction from my SUBSCRIBERS was encouraging. They told me I looked nice, I started believing it small small.
BN: Are you tempted to go back to go back to relaxed hair?
Sisi: Relax my hair? Mba nu. I did think of going the texlaxing route though but changed my mind. I wanted to texlax because I don't have energy for the way the hair shrinks and the kinkiness…but I'm learning to manage it. I get all sorts of messages especially from husbands asking me how their wives can get my type of hair-how can I relax after these kinds of compliments?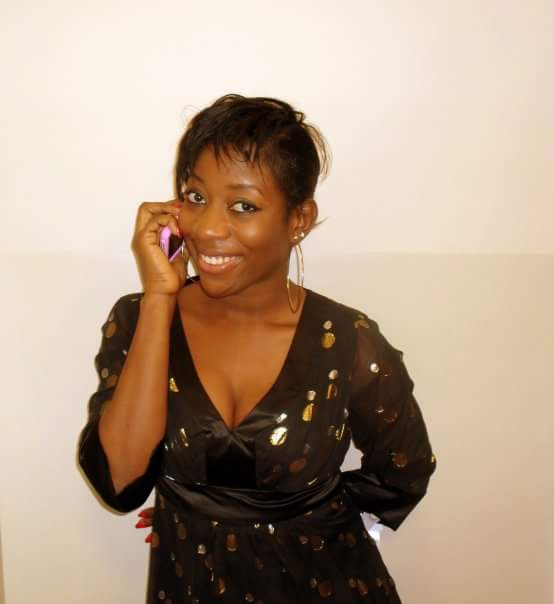 BN: Did/Do you ever hide your natural hair?
Sisi: After my big chop I would hide it under wigs and scarfs and braids. I'm not a fan of short hair at all-In my dream life, I'm a girl with thick long hair. Now that I have some length I only hide it on days when it looks like "ayamatanga" hair (which is at least twice a week). I was actually told to hide my hair for my wedding, I did for the traditional wedding. But the next morning of the Church wedding, I begged someone to help me take out the weave-I didn't feel like myself. It turned out to be one of the best decisions I made that day even though it made me late for church.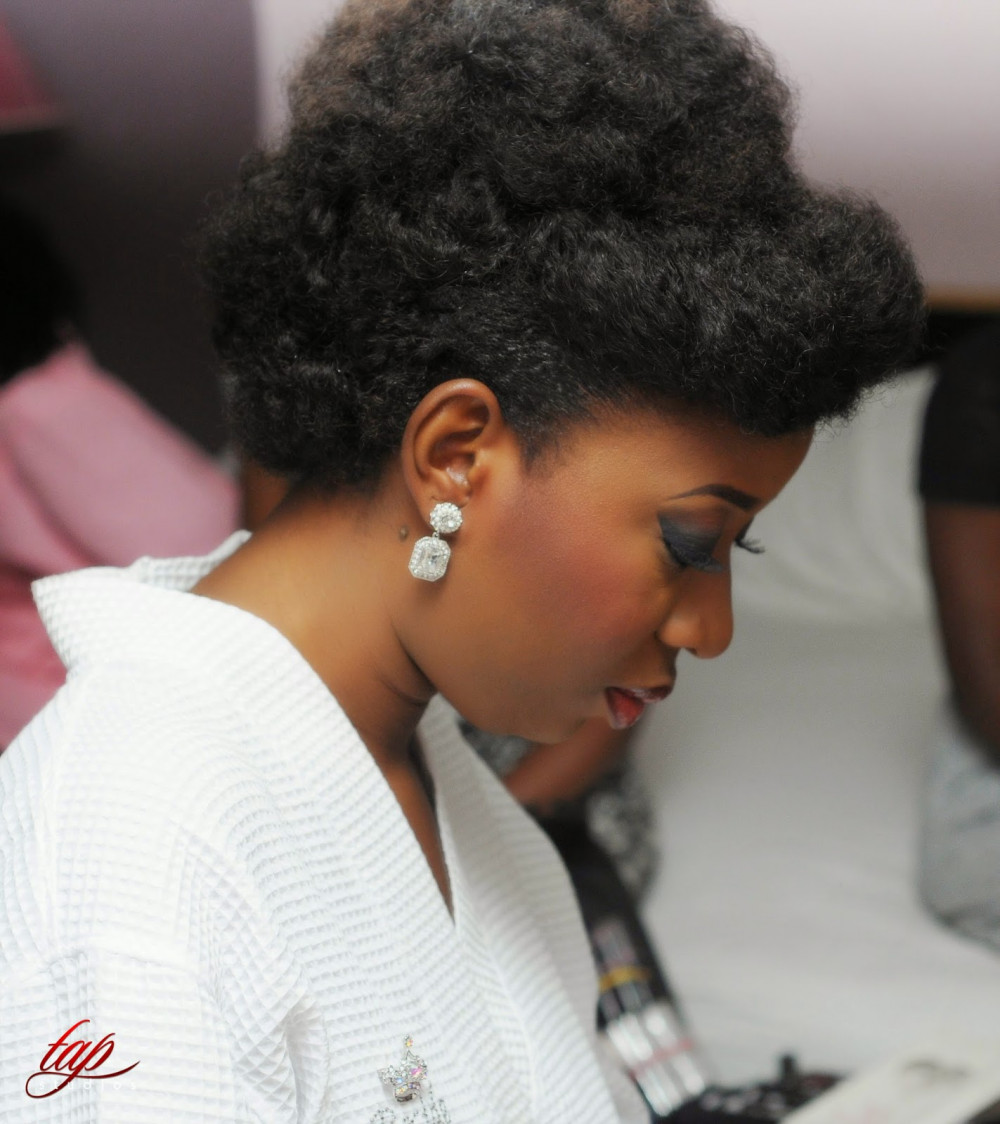 How long have you kept your natural hair?
I have kept my hair natural for about 6 years and I have never been tempted to cut it. To even agree to a trim is by the grace of God and that's because I desire long hair! I don't have a schedule for trimming, I do know that I trim whenever my hair stylists says "ah madam, lets help you trim it" and then adds the threat "your hair won't grow if you don't trim it oh". Always works.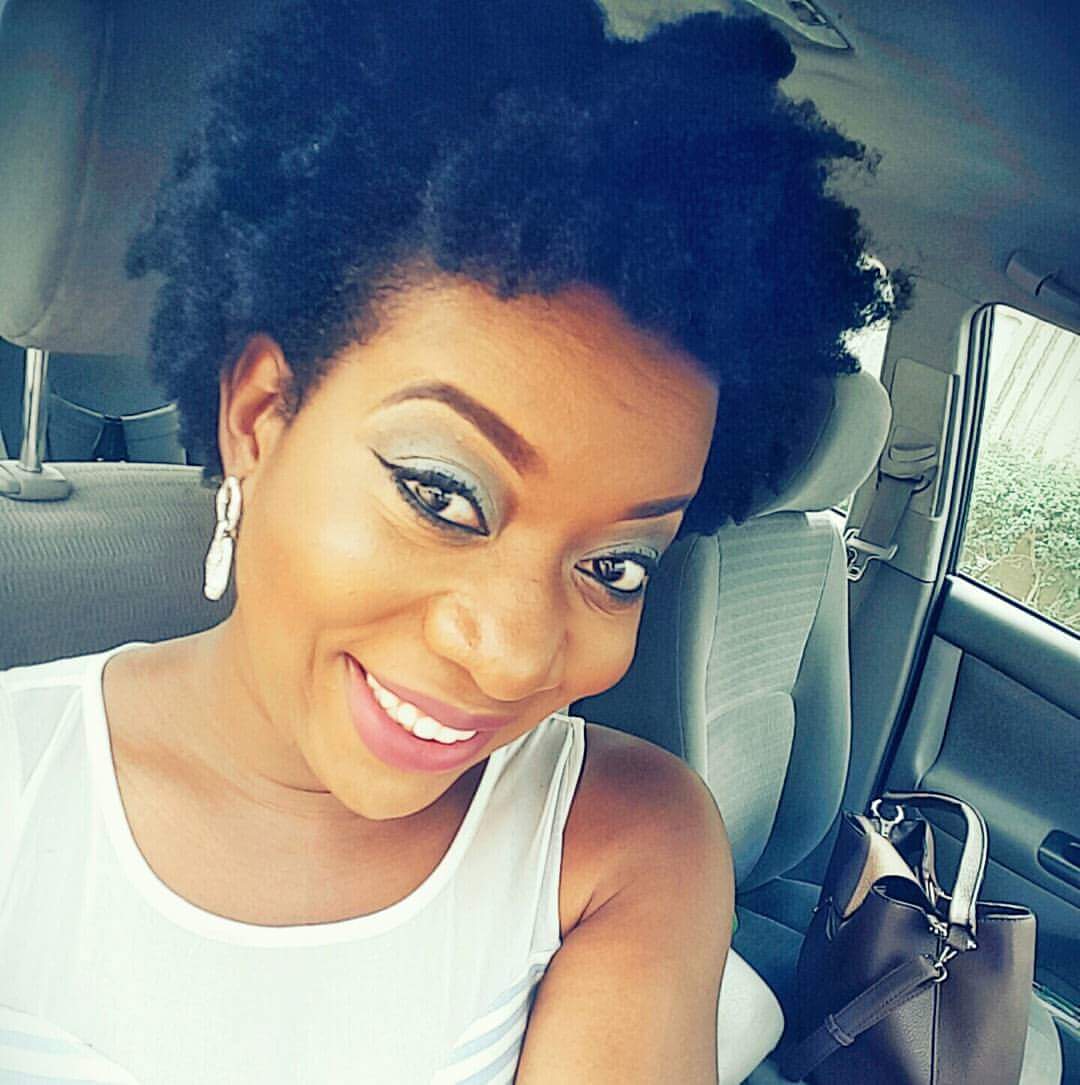 BN: How does the Nigerian climate affect your hair?
Sisi: It makes my hair very dry and because I am quite the nonchalant naturalista I forget to oil, moisturise and take care of my hair as I ought to. Also my hair shrinks! It's always like magic when some one pulls it out and sees how long it really is! I try to moisturise my hair more so that it looks alive. I TRY!
BN: Do you have any other hair problems?
Sisi: I don't think I have hair problems, the only thing I will complain about is the length. I sometimes talk to my hair like "is it not your mates that big chopped two years ago…ehn and they are long. What is stopping you" but my hair will yimu back at me because I have not been taking care of it. I am my hair's problem.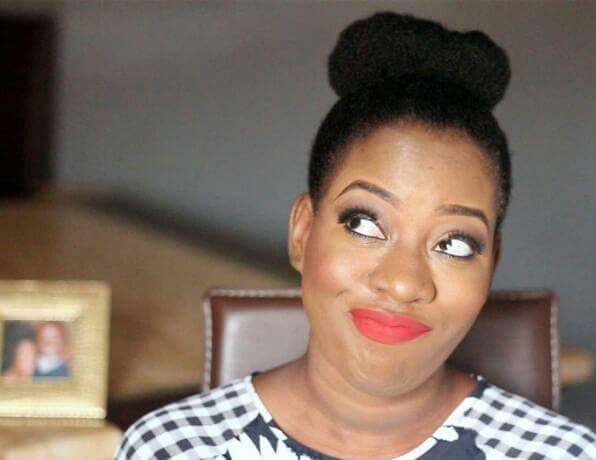 BN: What's your stance on natural vs chemical products?
Sisi: I try not to get sucked into getting sucked into chemical vs natural. If I watch a youtube review and I like what I see, I may use any type of product. Especially if there are no side effects.
BN: What's your daily, weekly and/or monthly hair routine?
Sisi:I feel like if I confess my routine I will be whipped by the natural hair police. I didn't have a routine prior to a 2 months ago. My hair would get dry for weeks and I will not wash, moisturise, nothing. It was a mess. I had wigs to cover the mess so I didn't bother. I recently promised to treat my hair better so now I try to wash once a week, and moisturise once a day. Deep condition and steam once a month. The products I use are from Cantu Shea Butter range and Tresemme Shampoo and Conditioner.

BN: What advice would you give to people thinking of going natural?
Sisi: Go for it! Make sure you research the basics of taking care of your hair because you will be doing a bit of DIY.
BN: What do you like best about your hair and being natural?
Sisi: I love how versatile natural hair can be, I can have it straight today if I want and get it kinky tomorrow. I also love how thick it has become, well, thicker than when I was relaxed. There is a certain look you have when you're rocking well styled natural hair-you look healthy!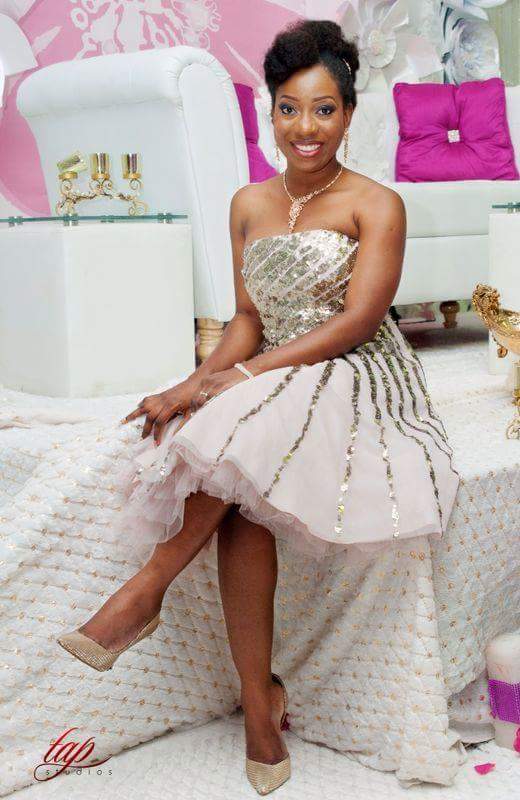 BN: What are your favourite styles to rock and why?
Sisi: It is always the pineapple bun for me. All I do is wrap a bad around my hair till I get a puff. Works every time! "Lazy geh style"!
See more photos of Sisi Yemmie's Lovely hair
Her Fro in its glory…
"Updo-ing" it
Her Protective styles and wraps…
As a bride…