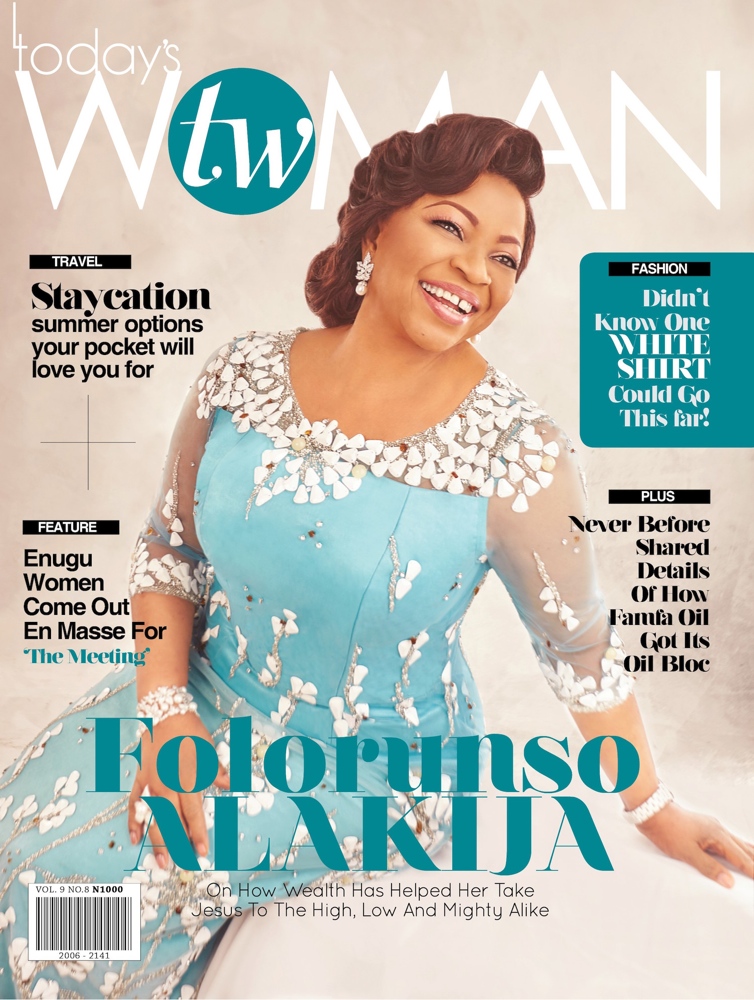 Nigerian oil & gas maven, fashion designer and philanthropist Folorunsho Alakija covers Today's Woman Magazine July 2016 issue – a collector's item for all!
For the first time ever the astute business woman Folorunsho Alakija is setting the record straight about being the richest black woman in the world, Maryam Babangida giving her that oil block, her personal covenant with God and loads more!
Keeping her covenant with God she talks about her Rose of Sharon Foundation and Rose of Sharon Glorious Ministry, telling TWM exclusively,
"I want more money so I can help more widows and orphans and do more of his work".
The magazines fashion editorial showcases pieces from some of the hottest Nigerian labels to guide your summer choices, plus celebrity stylist Jane Michael shows us six ways to style a basic white shirt for great versatility.
Today's Woman is out now with an online edition available in one week on your iPad, iPhone or Android device.
Connect with Today's Woman via twmagazine.net, Facebook, Twitter and Instagram.
Here is a quick preview of the magazine!
 Credits
Photographer:  TY Bello | @tybello
Cover Story: Syreeta Akinyede
Makeup: Meekness For Ravishing
Hair: Tasala HQ | @tasalahq