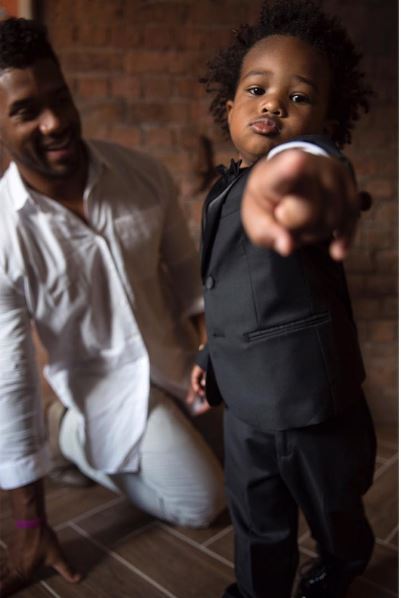 There's a video of Ciara and Future's son, Future Jnr, calling his new step-dad Russell Wilson "Papa" and the video has got the internet talking.
A lot of people on Twitter are of the opinion that Future Jnr should simply call Russell Wilson Russell as opposed to Papa while others feel it is no big deal. Some others feel that Ciara is actually making her son call her new husband "Papa" in a bid to spit her ex with who she had a messy breakup.
The video was posted on Facebook by Russell Wilson on on Facebook and it shows him getting a haircut while preparing for Nickelodeon's 2nd Annual Kids' Choice Sports Awards show this weekend. In the video Baby Future asks for a kiss from his mother by saying "mama kiss," then requests a kiss from his Russell by saying "papa kiss."
Watch it below.
See some Twitter reactions below.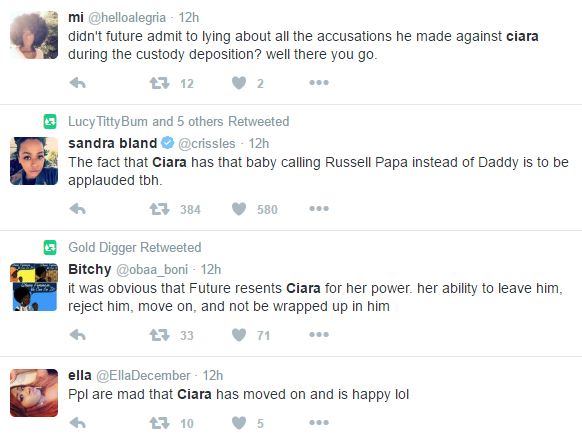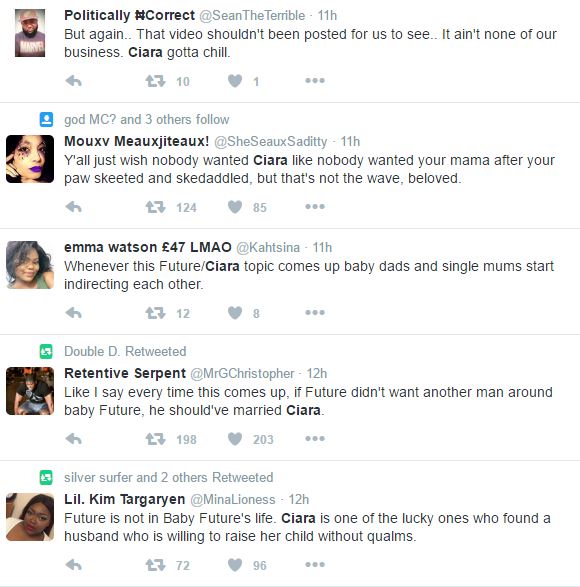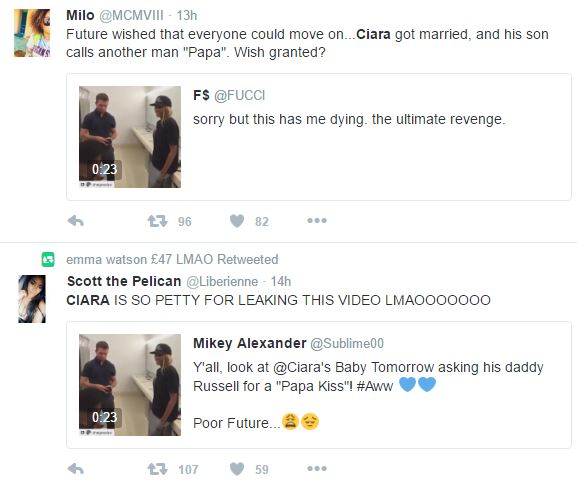 So far neither Ciara nor Russell have come forward to address the trending topic. What do you think – big deal or nah?