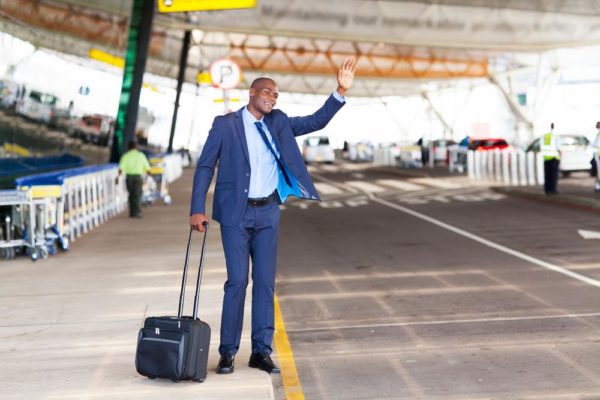 Wow, the response to part 1 was amazing! Thank you for coming back! My head was swelling with all the nice comments from the last post, so I said let me post this one! 😀 😀 I hope you enjoy!
****
I blinked twice to be sure I was not dreaming.
There was actually someone wearing a canary-yellow 2-piece Bikini standing in the same cold I was shivering despite my 3 layers of clothes! I said to myself "true true this girl will go back inside", But no, she stood there with her phone for 10 minutes waiting for someone who turned out to be her boyfriend (judging by the public kissing).
The hotel shuttle bus came and saved me from a certain death-by-hypothermia. As my fingers warmed up, the blood started to flow better – but at a cost. The cost was searing pain; it felt like someone was dragging needles across my skin.
It was a bit comforting to see that the bus was filled with people speaking different languages. All of us na JJC, I thought.
When I got to the hotel, it was already 10pm local time. I tried to check in. I gave them all my details and when they (by this I mean the Indian Concierge at the desk) asked for the mastercard I used to book, I gladly presented my Firstbank Mastercard. Their PoS machine refused to recognize my card! At that point the booking agent informed me that I was using a DEBIT mastercard and what they needed was a CREDIT mastercard. I was so disappointed, angry and hungry! I made the booking at least 1 month to the date- WHY couldn't they have told me this before now?
I glanced at my phone; there was no network. MTN had obviously lied about their roaming plans in Canada. I couldn't even so much as text my family to say, "hey guys, we made it! We landed without any "interesting" events!"
I asked if the hotel would take cash for the night while I got things sorted out, but they refused. So I asked them to direct me to any hotel in the neighbourhood that accepts debit cards or cash. After some back-and-forths the guy told me there was a Hotel Indigo just down the street.
"It's about 5 minutes' walk from here" he told me.
By this time the temperature had dropped to -7.
"WHAT???? I can't walk in this weather with all this luggage. I'm too tired!"
The guy could obviously sense my desperation.
"Well, I can call you a taxi. It's just that you have to pay $20 no matter what the meter says".
"Yes, whatever man! Just get me to a hotel I can sleep tonight. I've been flying for almost 20 hours straight!"
I expected him to pick up the phone and just call me a taxi. But he simply poked his head around the corner and yelled something in Hindi. Next thing this other guy wearing a black turban came to take my bags.
"What's happening?" I asked, wondering If they'd decided to give me a room after all.
"Oh this is the taxi driver. He will take you there".
I got in the taxi. Again I expected the guy to have a working PoS (because this is Obodo Oyibo and everything must be digital). Sadly my dreams of encountering a utopia were smashed right before my eyes. First of all, this guy didn't have a PoS. And he drove like a madman, like there were no speed limits, but I could see that the speed limit was 60km/h. As he drove, his tyres kept bouncing in and out of potholes.
You read that correctly. There were potholes on the road. Well, not as deep as the ones on Lokoja – Abuja expressway or Port-Harcourt-Aba expressway (those ones should be classified as wells by now); but I had expected a smooth ride that would put me to sleep. It was at that moment I realized that it was Oyinbo people that invented the word "pothole"; surely they must have it in their country!
We drove into the hotel. Thankfully they accepted my Firstbank Mastercard, but they said they would need a security deposit of $250. I was surprised it was that high because each night there would cost only about $80 (at the time that was 10,000 Naira). They said they would return the cash to me if I didn't break anything before I checking out.
It was when after made an ATM withdrawal to pay the security deposit and then gave the Cabbie $20 that I saw the taxi meter. It was reading $6. I was already getting angry with my self for being a total JJC! Now it made sense why they had insisted I would pay $20 for the ride and ignore the meter.
I used a cart to get all my luggage to my room.
I was tired; my legs were aching, my eyes were squeezing shut despite my best efforts…but I was super excited. The adrenaline did not let me sleep. The hunger itself forced me to go downstairs in search of food.
When I got to the restaurant, I met a black girl at the counter. I placed my order and while I waited, I tried to ask her questions about living here.
"What's the best mobile network to use in Toronto?"
"It depends on you! I use Fido because the contract plans are great but honestly, contract phones are a bad idea. They always mess with the phone so by the time you're done with the contract, the phone has become useless to you. When this contract is over I'm going to move to another network!" And I'll buy my phone directly from Apple!
Four long beeps from the microwave told me that my order was ready. I was pleased with her friendly advice so I asked her how much a Canadian tip was, and she looked at me, surprised.
"How much is a standard tip in your country?"
"In Nigeria it's anything from 10% to 0%, it just depends on how much you like the waiter"
"You're from Nigeria!" she said and a wider smile broke her professional demeanour. "I have a Nigerian name! It's Funke!"
She pronounced it like "fun Key".
Chai. What a life!
"Yeah I am. Are you a Nigerian too?"  I asked, already happy that I had met one of "our own".
"Oh no, I'm from Canada. My Dad is from Nigeria though"
"I don't get It- your Dad is from Nigeria but YOU're Not?"

She looked at me dead in the eye and said
"Yeah, I don't really talk to him"
Photo Credit: Hongqi Zhang (aka Michael Zhang) | Dreamstime.com