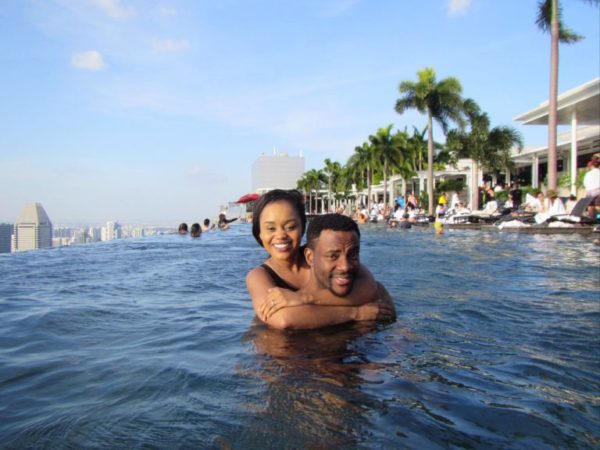 A couple of months ago media personality Ebuka Obi-Uchendu and his new wife Cynthia enjoyed a luxurious honeymoon in Singapore, Asia.
It was quite a romantic and adventurous honeymoon and we shared some photos from the honeymoon on BN (Click here if you missed it).
Ebuka has written a travelogue for shackledtourist.com where he talks about all the amazing things he and his wife were able to experience and how much fun they had on their romantic getaway to signal the beginning of their wonderful journey together.
Explaining why he and his wife opted for a unique spot like Asia, he says:
"I've always been fascinated by Asia. It's probably the one continent that perfectly blends deep-rooted culture with unbelievable modern technology. So, I naturally always knew my honeymoon would be somewhere there. Tokyo was my preferred destination but as I was starting to learn, in marriage, the couple (read as 'the wife') decides these things. Thankfully, my wife also loves Asia and is also a fan of big cities like me. So while we both agreed that we wanted a big city in Asia we had different places in mind. I wanted Tokyo, while she wanted Singapore. So Singapore it was."
They went from Yas Island to Sentosa Island and then Marine Bay Sands where they stayed "just for the infinity pool, which is probably the scariest pool in the world."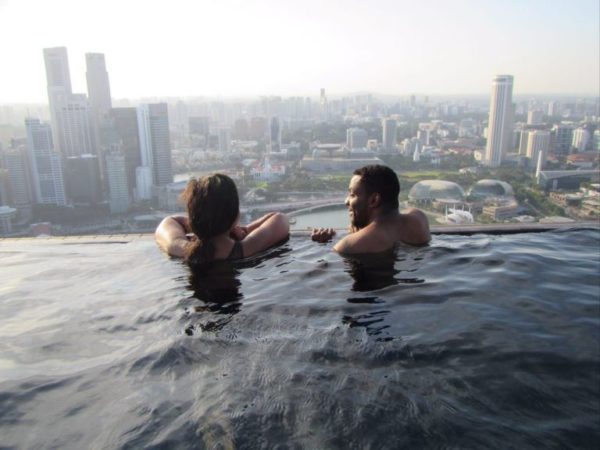 After all the amazing treats, Ebuka says they spent their "final night in Singapore clubbing. At that point though, we were both exhausted and all honeymooned-out. The club located at the top of the hotel was packed and seemed like fun. But this young tired newly wed couple couldn't party for too long. We needed to sleep and prepare for our journey out the next day back to Lagos."
Read the full post here on shackledtourist.com.
Photo Credit: shackledtourist.com