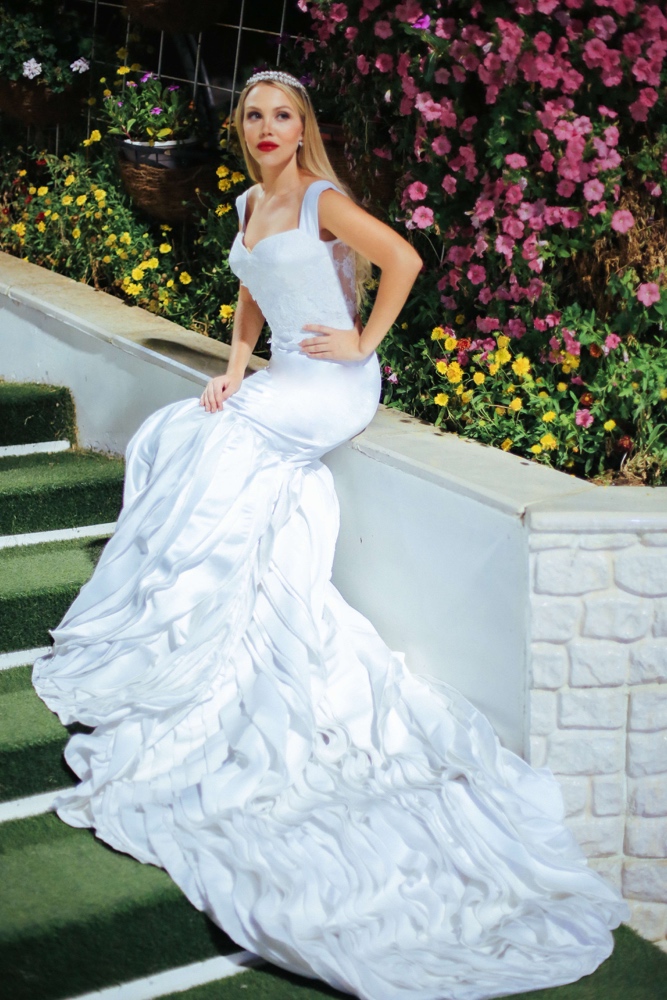 Nigerian fashion brand Mademoiselle Aglaia debuts its new bridal line with this collection.
The designer Mariam Afolabi wanted to make gorgeous gowns that tell a story –
I thought about how weddings appear to be the happiest day in a bride's life and decided that I want to also make clothes that would tell a story and become part of a lasting and emotional experience.
The wedding and reception designs are for a young adventurous bride – the styles vary from sleek and sexy to daring.
Video – watch the dresses in motion!
***
Mademoiselle Aglaia | Website: www.maglaia.com.ng | Instagram: @Mademoiselle.Aglaia