BN Style presents Collection Conversations, a weekly round up of all the collections and look books from African designers featured on BN Style from the previous week. Collection Conversations features Eki Ogunbor & Richard Akuson sharing their individual thoughts on featured collections from the previous week.
So, let's get started.
***
Richard: Imad Eduso. This is such a delicate collection that plays with the idea of femininity in such an adorable way. I don't mind it at all. Fabric used seems to be silk. In the beginning I was getting a little bit of Washington Roberts sort of feeling but then I kept going and came across these stunners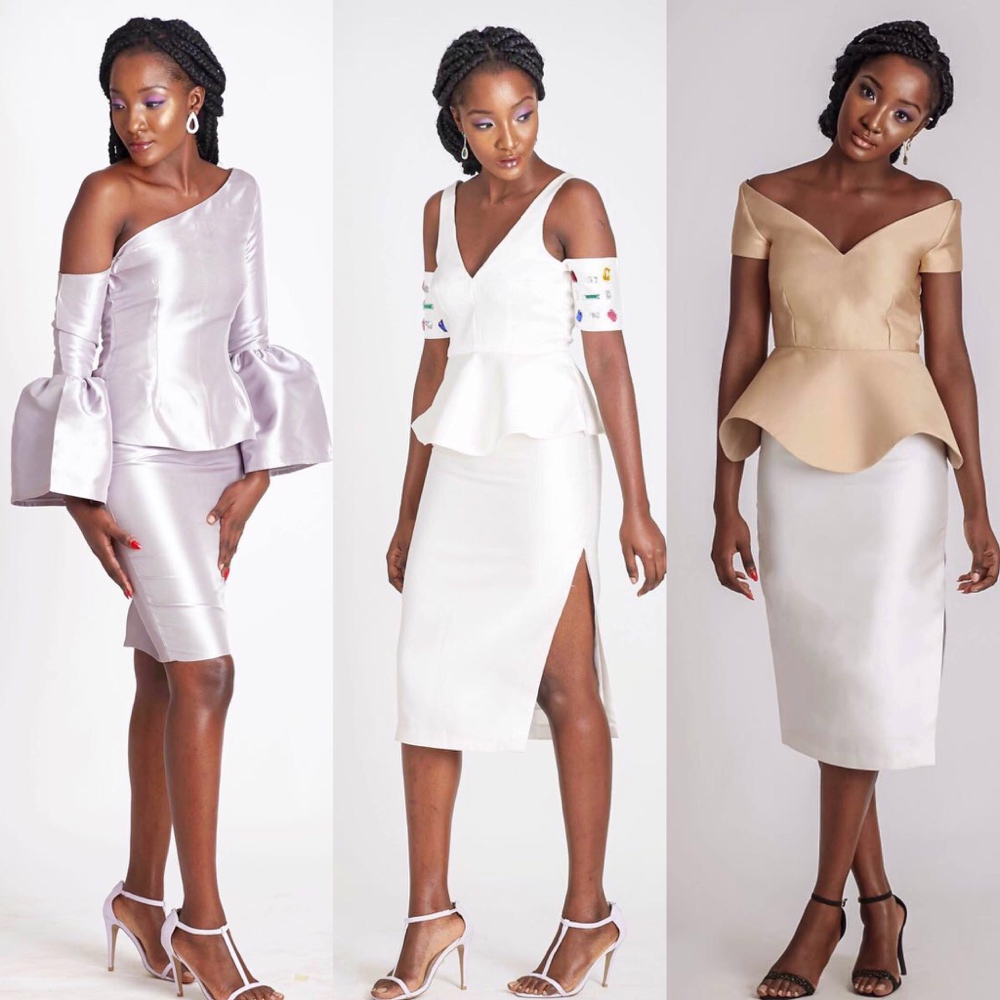 Richard: They totally sealed the deal for the designers
Eki: Yes, and it could have gone so wrong but they made that fabric work very well. Haha yea with more exposed shoulders this week. Love them. It's hard to pick a fave for me but I love that white dress in the middle (but I'd remove the embellishments and just have it plain white). I also like how some things here can be worn a little casually as well. The peplum top and the bottom down shirt with shoulder cut outs.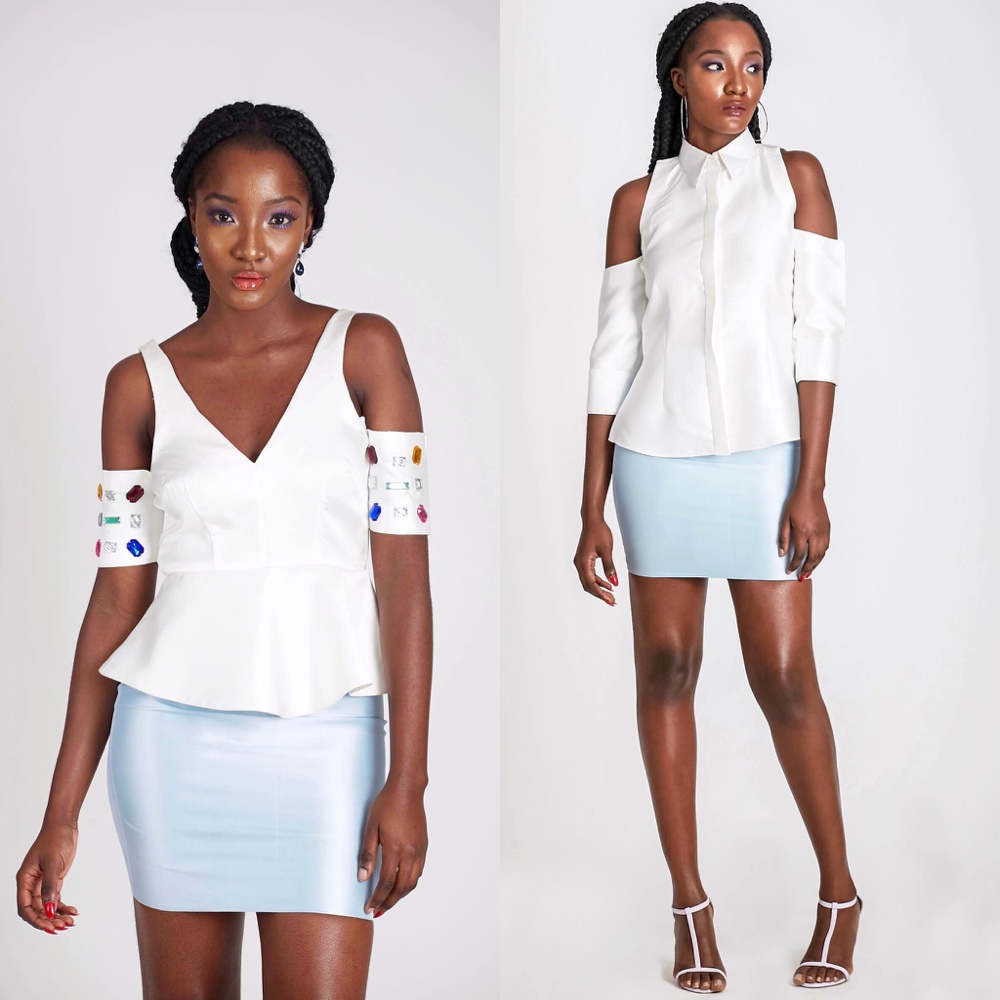 Richard: You would? The embellishments amps it for me
Eki: Yup I would. So Needle Point next. You already know I love this, prints and colours everywhere. To be honest, when I was going through this collection I just imagined me in everything especially with the models hair! Reminds me of mine. And we also feature some of Brownie's (the model) videos on BN Beauty too, she's Brownie Bits on YouTube. I also like the repeated fabric/prints in different styles.
Richard: It's such a shame, I only recently discovered Brownie, the model. And yes, this is such a beautifully girly collection
Eki: I like her videos. She's a good model too
Richard: And Brownie is such an embodiment of it. And just like we've been noting, bare shoulders is fronting it here too
Eki: Yes, third week in a row! So what's your fave. It's hard for me to pick. I like her in this dress but it will be very unflattering for my already big bum ?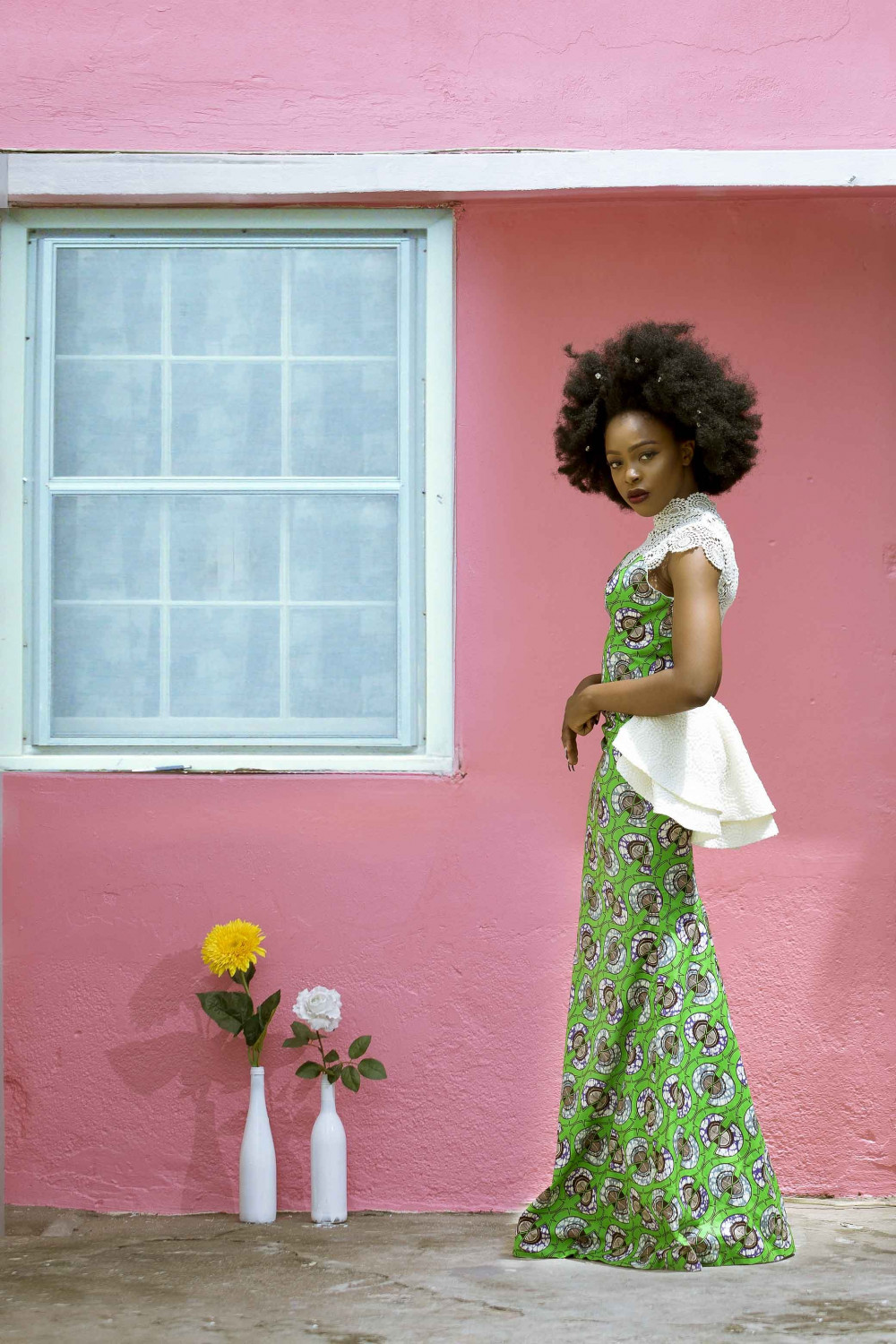 Richard: This is my favourite picture and piece. Simply gorgeous. I can't fault anything!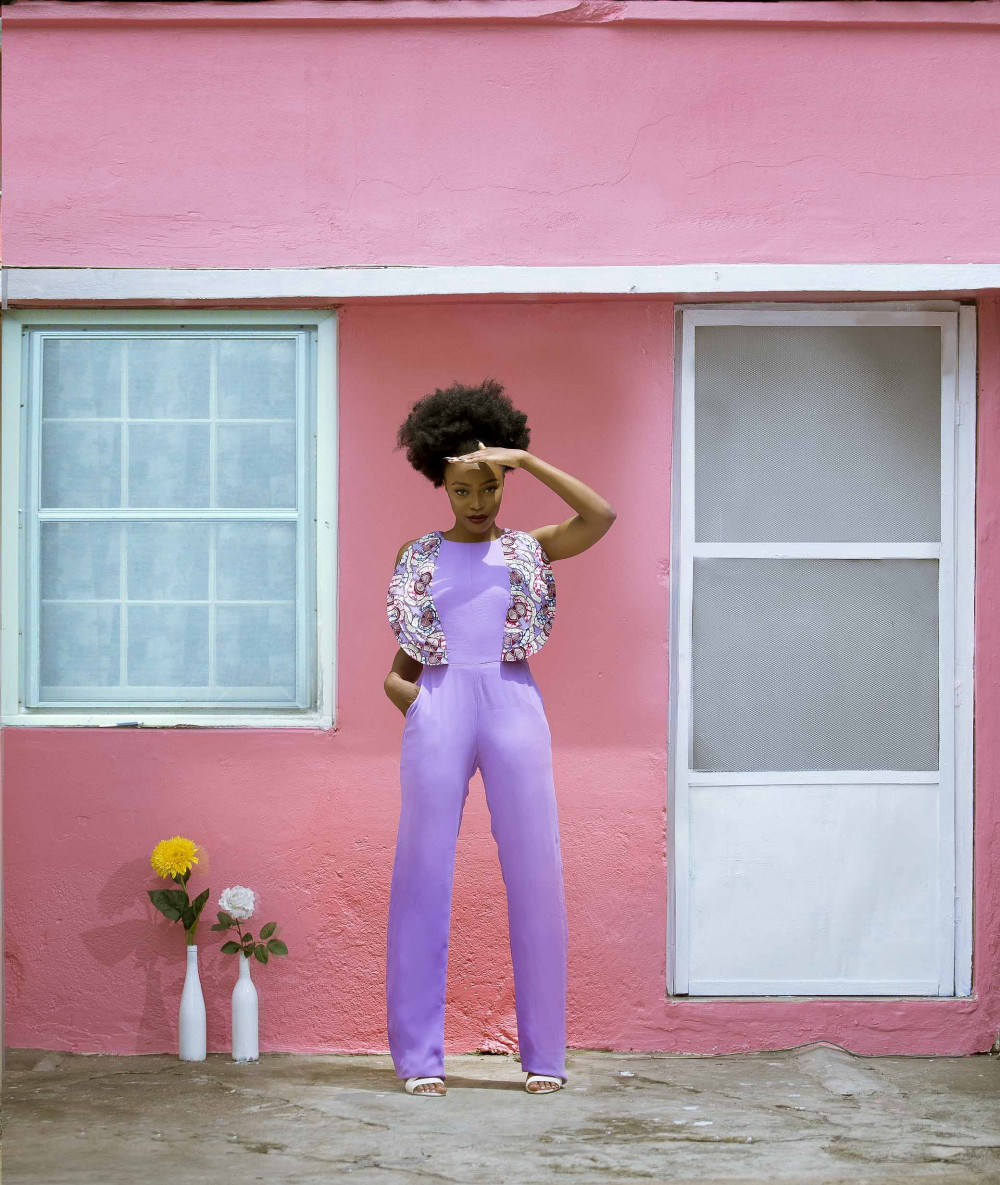 Eki: This is my fave picture and dress that I'd wear in a heartbeat. It's simple and very me but I also like the purple jumpsuit you chose as well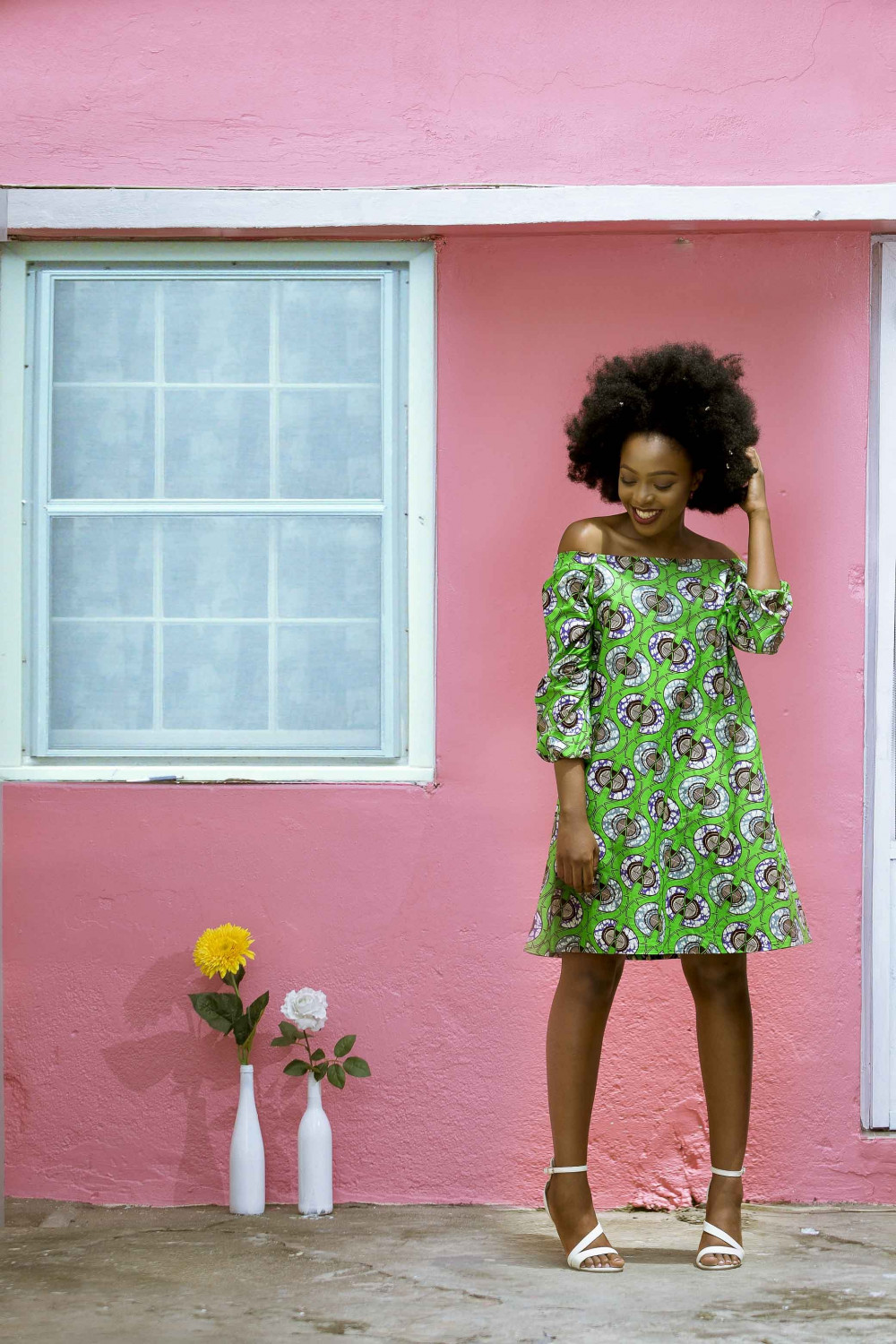 Richard: That dress is so you!
Eki: Lol I know! I'll go hunt it down, I have a similar one from Frankie and Co. This is the one I have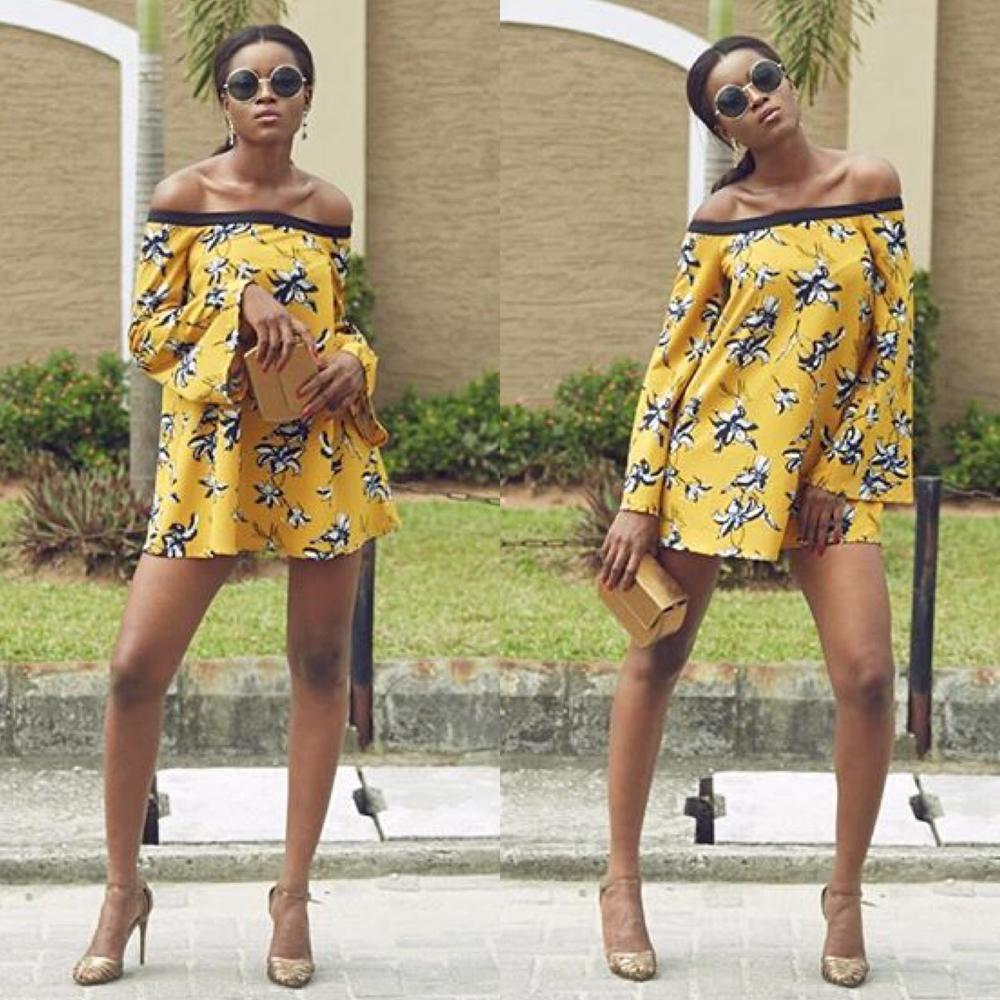 Richard: I feel like i've seen a post on it on you blog?
Eki: Not yet!! ?
Richard: I'm imagining things again. Lol
Eki: Raaah next
Richard: Raaah, so I like the richness of the fabrication but my dearest, I'm not feeling the designs at all. There isn't enough of a lot of things. Such as: the length of most dresses is almost shorter than enough to make a good impact
Eki: Yea a lot were hits for me especially with the fabrication like you said. And yes most of the dresses are short except that's the look hey wanted ?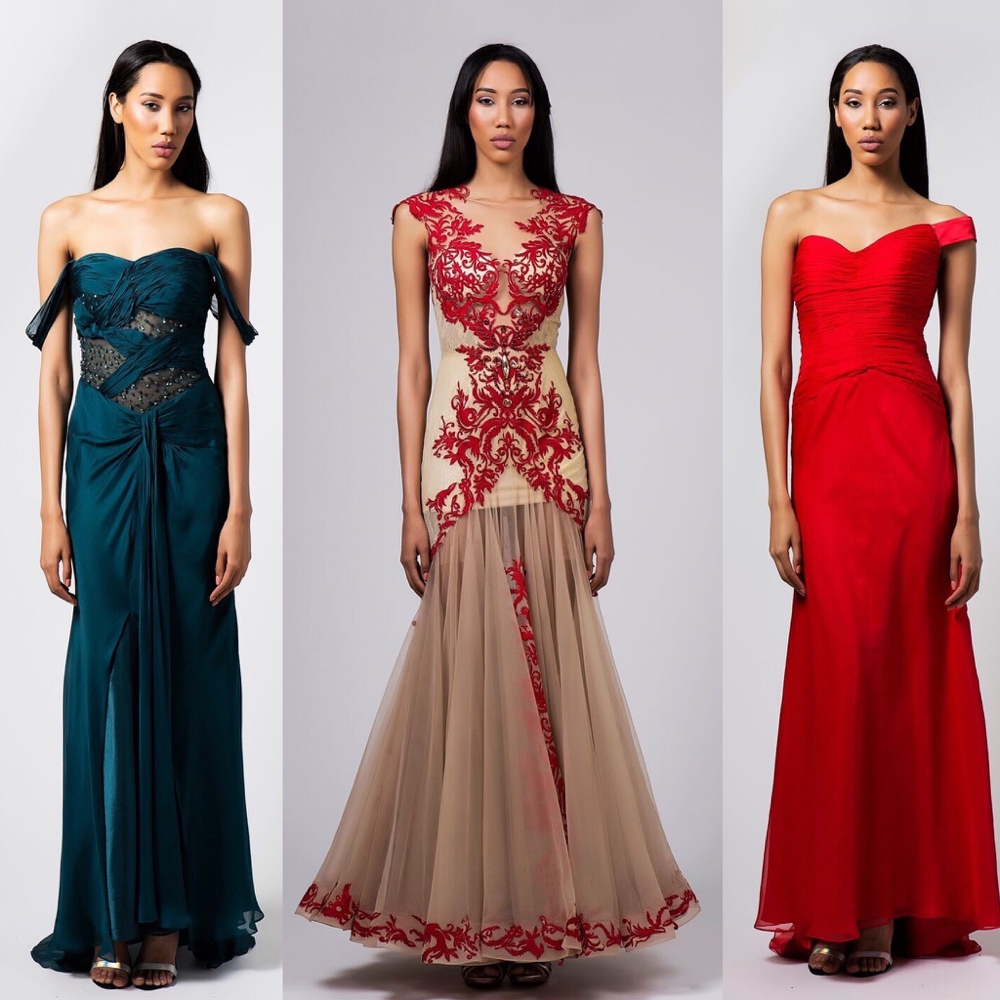 Richard: I'm really not sure about this one. It's either an issue of the wrong model (not having enough curves to kill it) or the dresses not doing enough to flatter her
Eki: Oh I see what you mean but I don't mind that she's no so curvy I like the dresses it's just the lengths that bother me. My fave is the black monostrap one (I'd wear it if the length was fixed for me)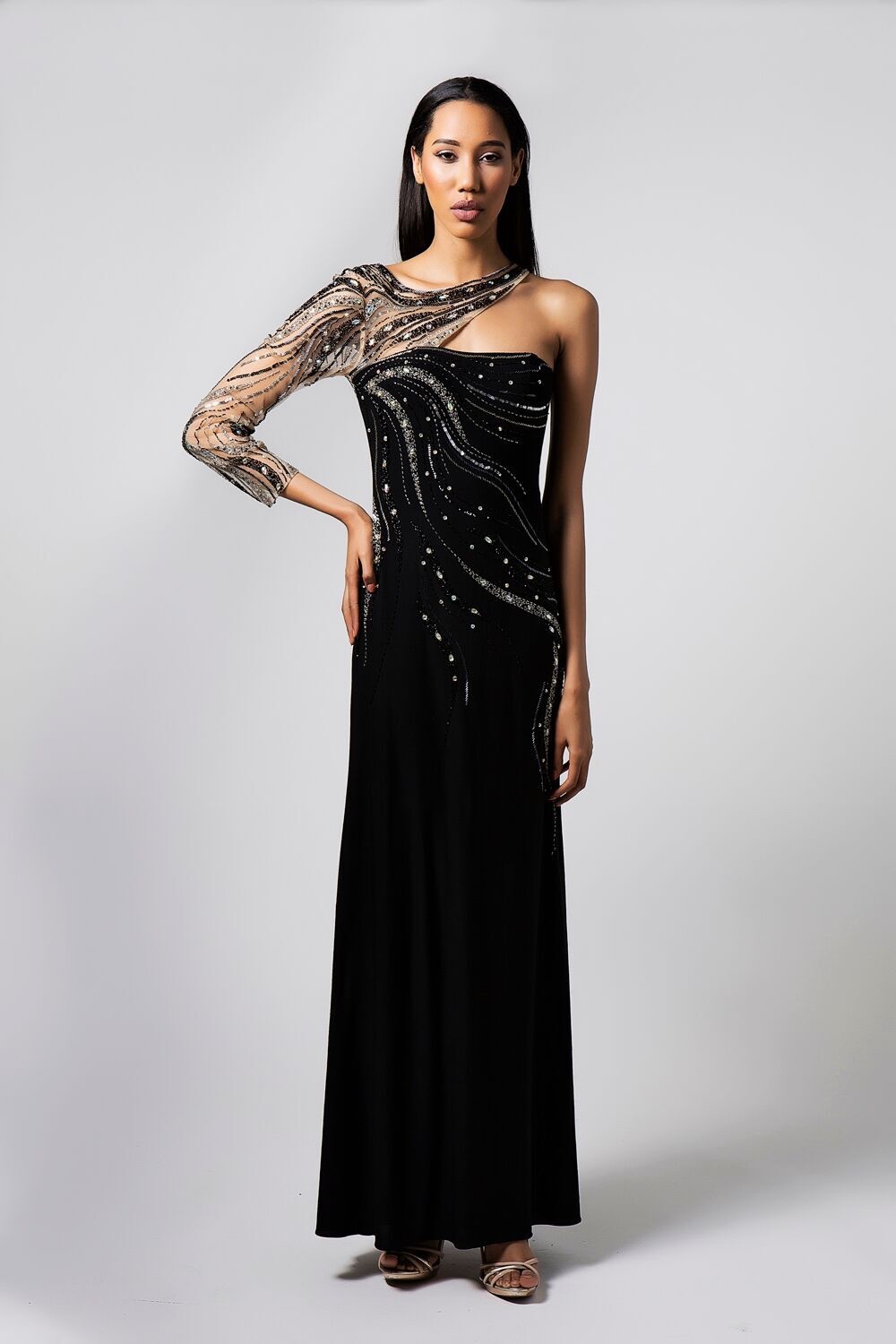 Richard: This is my fave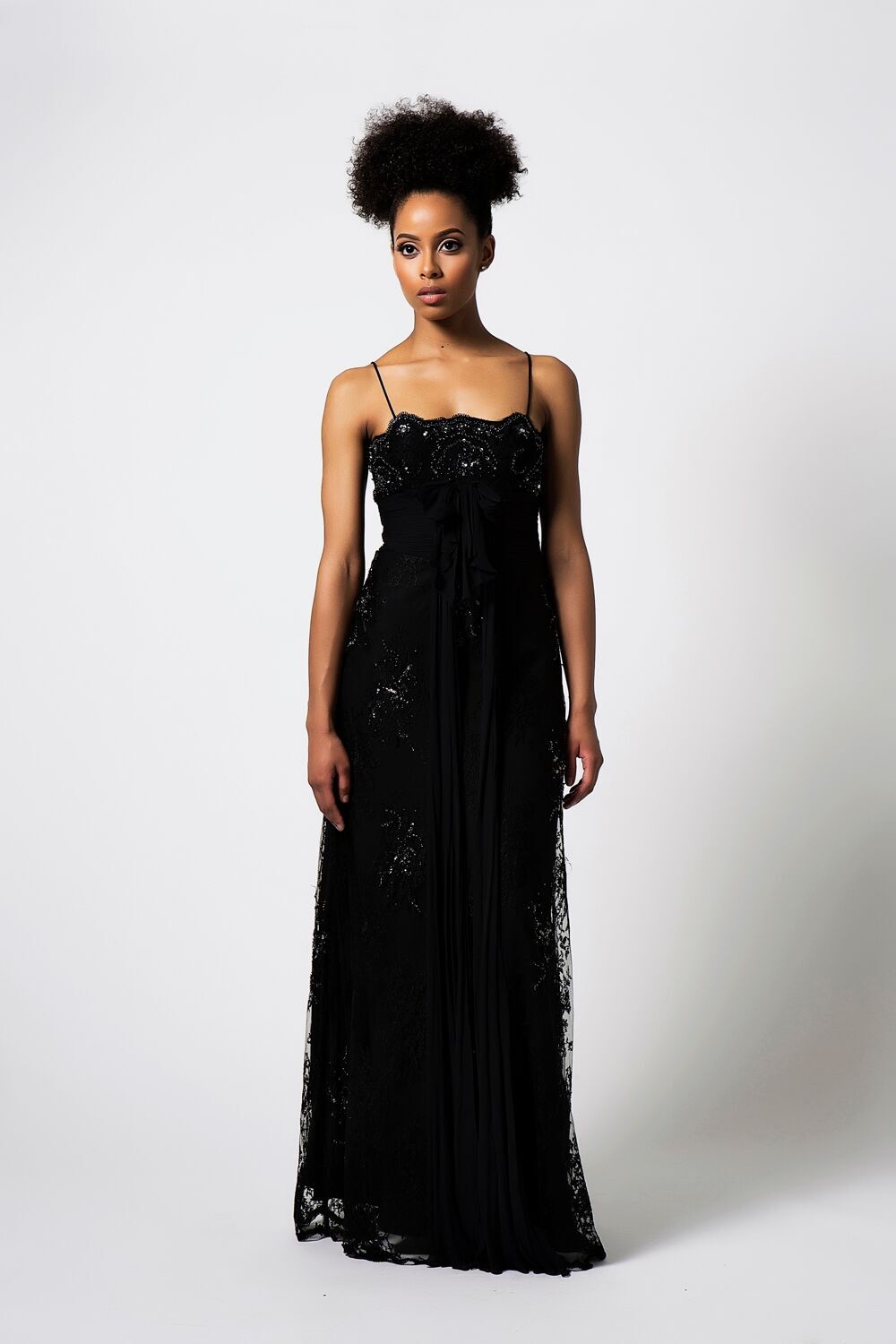 Eki: Love it too. Next is supposed to be DapMod but it's not clothes. I would just like to say I love DapMod. Thanks
Richard: Hahahahahaa It's allowed. Well, I like DapMod too although I don't own a pair but I like how revolutionary the brand has been. Creating what appears to be Nigeria's first eyewear brand that's good
Eki: Yea. So on to Rabesque
Richard: Ok. This is such a fun resort collection. I can't have enough of the lightness and breeziness
Eki: Yes. Love the prints as well it's an easy collection. I can already imagine me in that yellow dress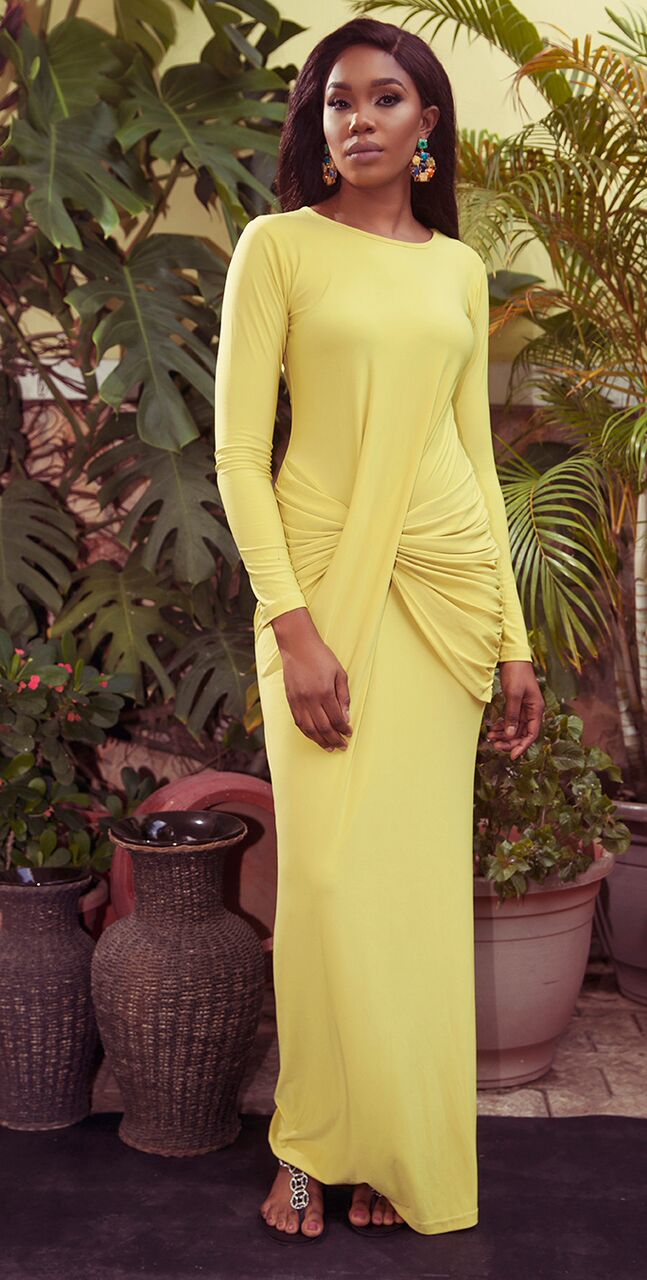 Eki: But my fave is the print jumpsuit and matching print set with pants. Notice more shoulder cut outs too in the other pieces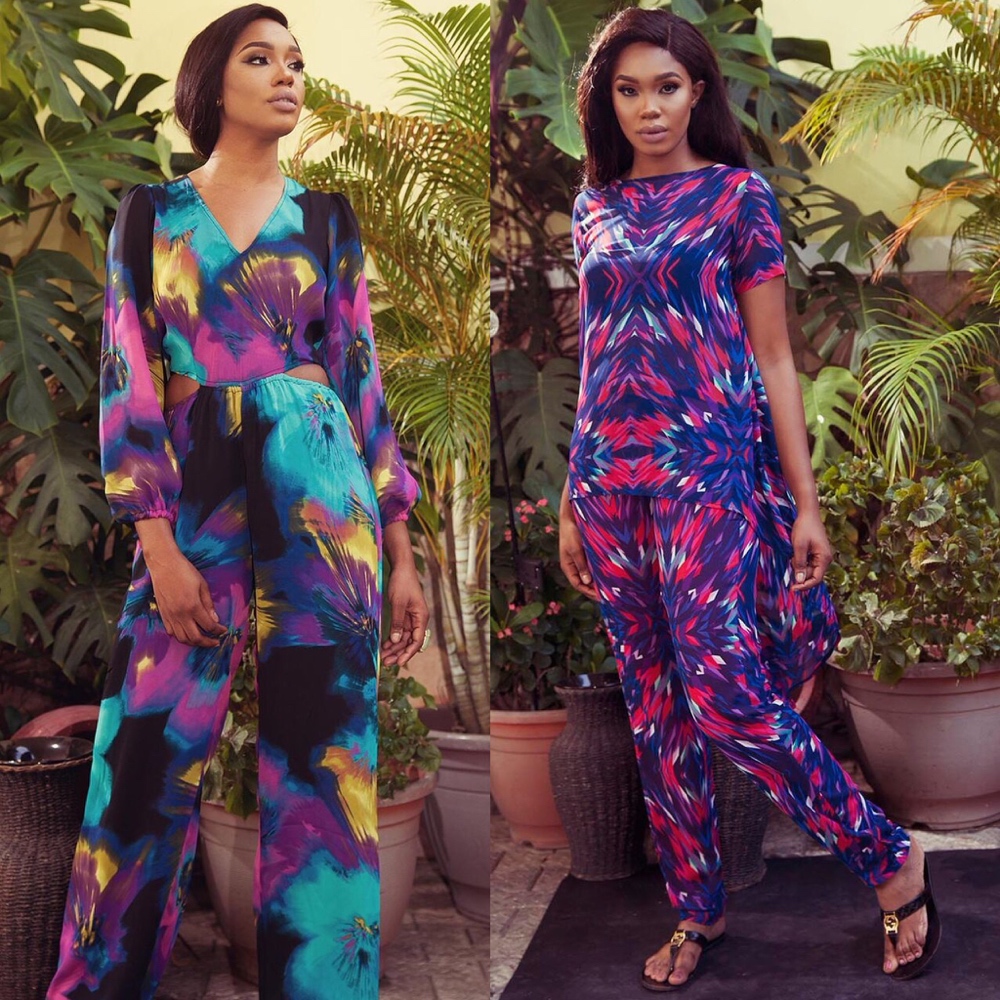 Richard: Yes more of that I like this collection and the model is lovely
Eki: Yes she's also an actress, very pretty
Richard: Oh nice. These are my favourites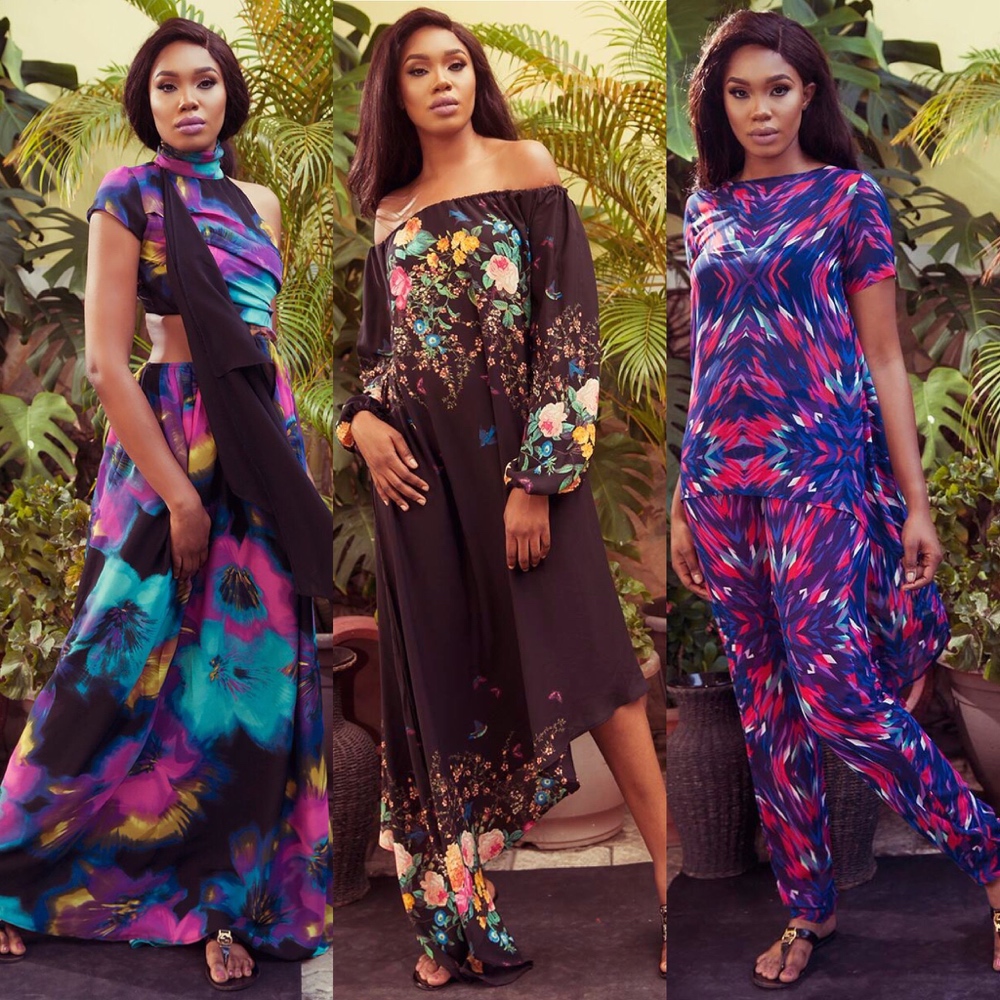 Eki: Next we have Papa Omisore Clothing
Richard: Well, I unlike everyone else, I'm not so keen about them. I mean, I like that he's finally risen above tunics and pants but this doesn't quite do it for me. It looks too easy and simple for comfort. What are your thoughts?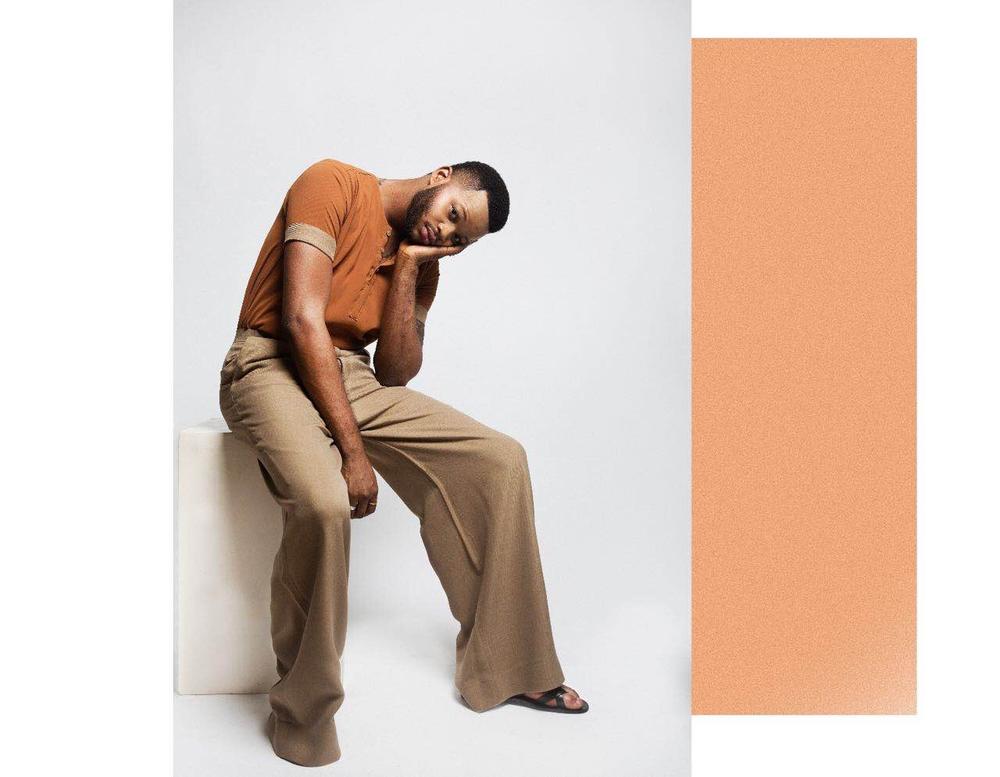 Eki: Yes the clothes look comfy and I like the old school feel with the wide leg pants from back in the day but I don't know if I'll like my boyfriend wearing them.
Eki: Last we have Nakenohs
Richard: The clothes look alright. Nothing spectacular to set them apart from the norm
Eki: Yea but I think the fabrics are nice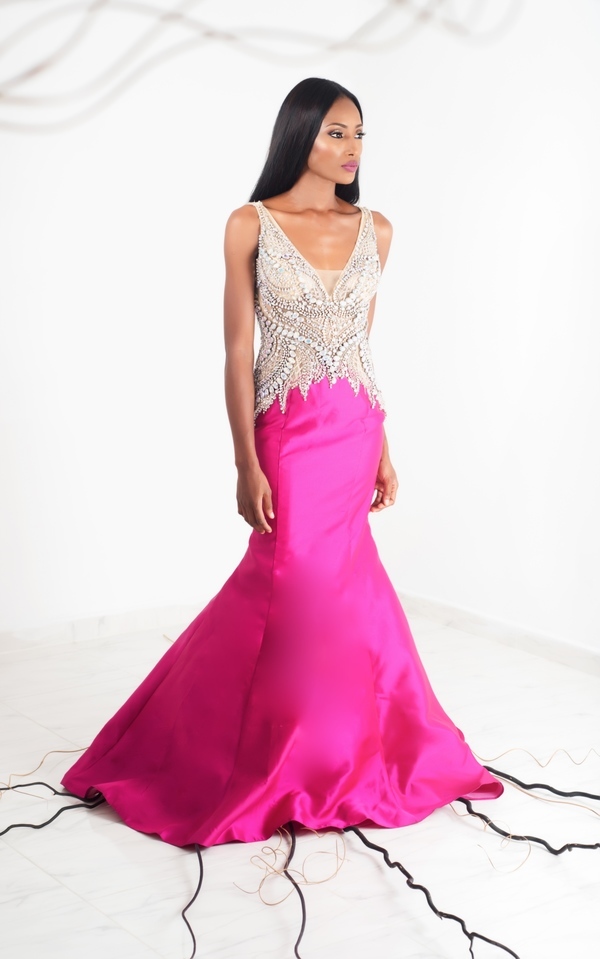 Richard: Are they? I don't know really. This for me is one of those collections that leaves you unsure about everything. What are your thoughts?
Eki: I think the collection is nice and the fabrics are the best part, I think they could have been a bit more added but it's not bad. I don't really have a fave.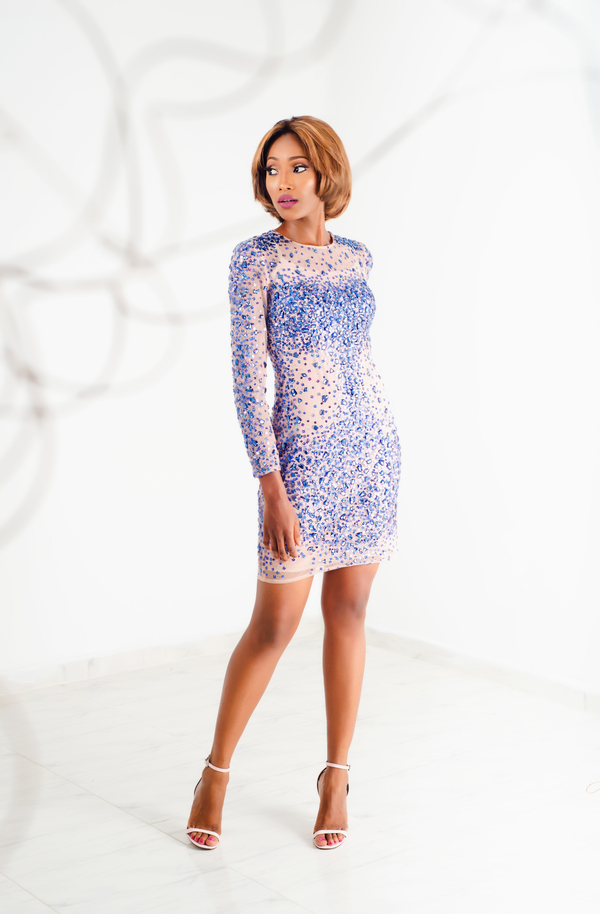 ***
Today's title was inspired by the relentless bare shoulder trend that keeps coming back in ALL collections for three weeks in a row!
Photo Credits: Demilade Roberts | @demilader, Emmanuel Oyeleke | @emmanueloyeleke, Rani Tahouf | @raniola, Lakin Ogunbanwo | @lakinogunbanwo