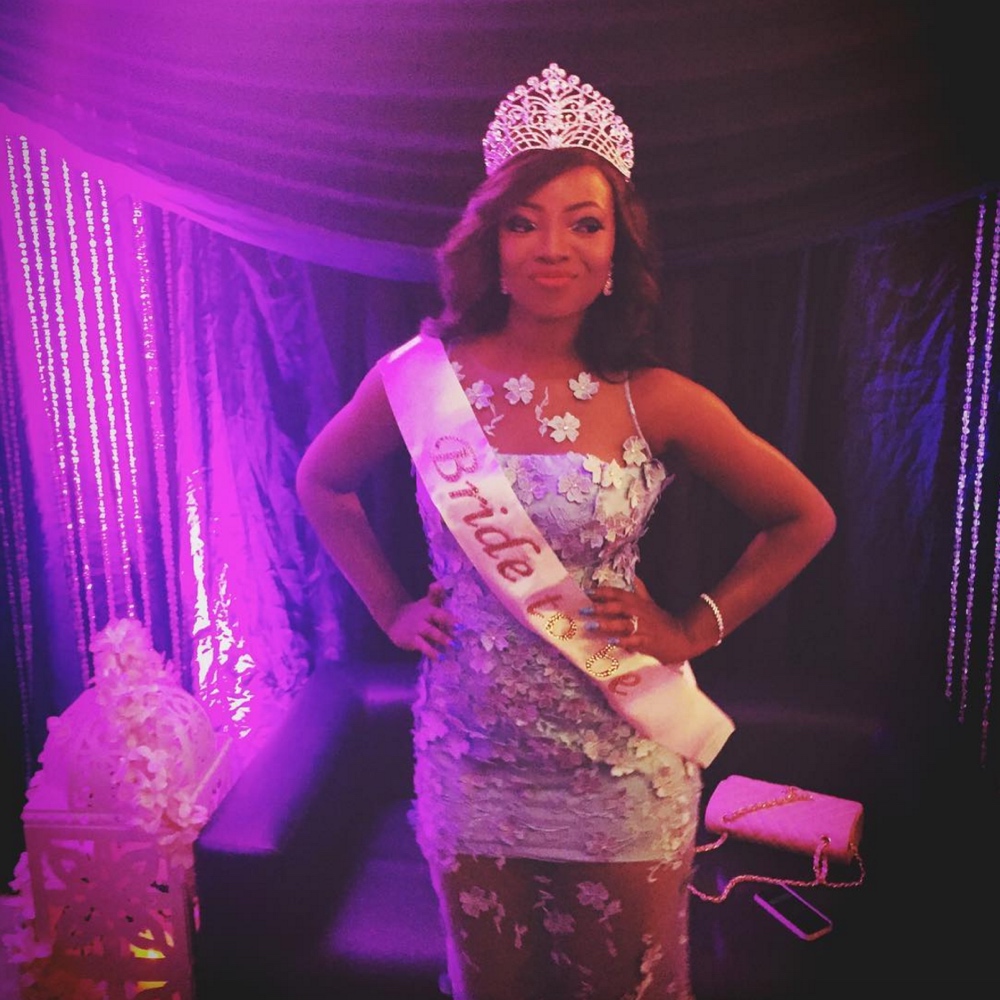 Designer Kunbi Oyelese of April by Kunbi has her traditional and white wedding for #KandL2016 and #LanrePutARingOnIt this week so her girls threw her a fun two-part bridal celebration.
Part 1 was a NYFW-themed fashion party, while part 2 was #Kunbirellas at the club wearing tutus, tiaras and t-shirts.
Guests included besties Gbemi Olateru-Olagbegi, Toke Makinwa, Mo'cheddah, Sasha P, Andrea Giaccaglia, Bolanle Olukanni and more.
The bride walking in –
Here was the setup!