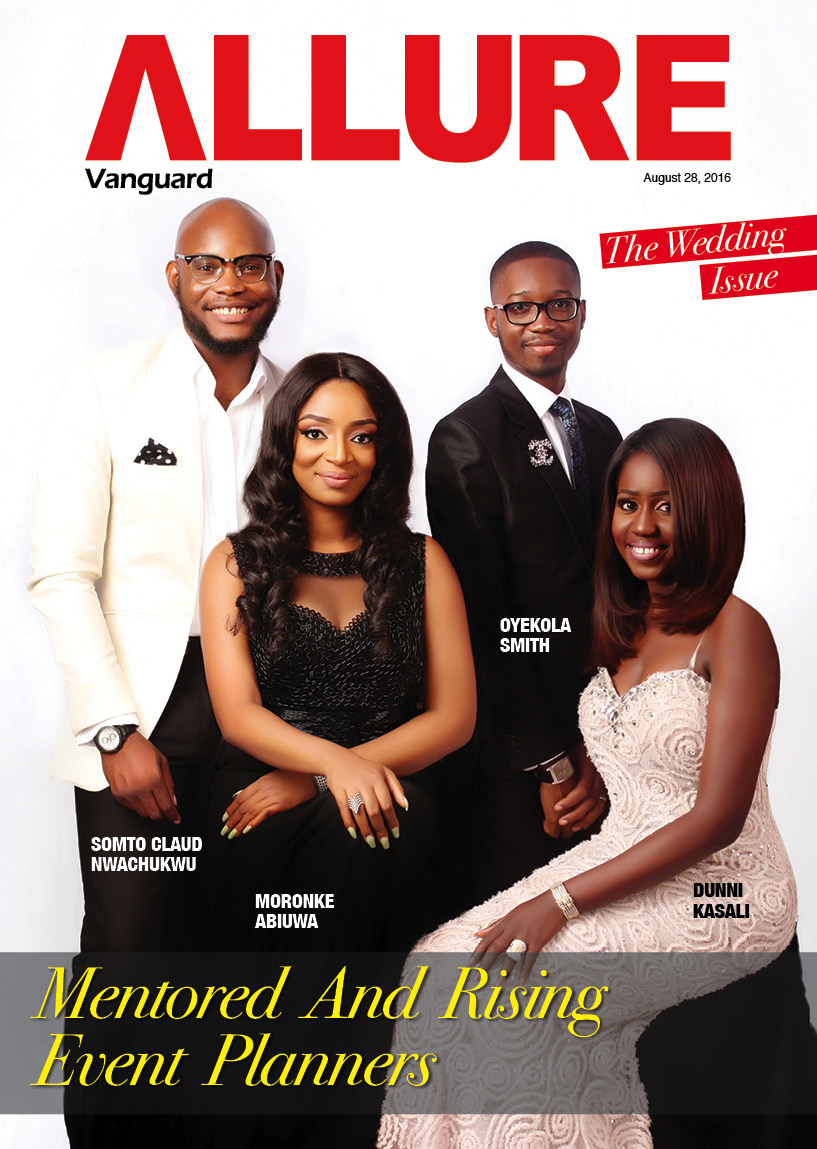 They are young and vibrant , booming with fresh and contemporary ideas and putting creativity to its use to help plan events for their clients.
As young as they are, most have held top positions with some of the biggest event companies in Nigeria before heading out to start their own.
On this week's issue of Vanguard Allure, Somto Claud Nwachukwu, Moronke Abiuwa, Oyekola Smith and Dunni Kasali sat with Allure Deputy Editor, Jemi Ekunkunbor to shed more light on what it took to take the bold step and stand on their own.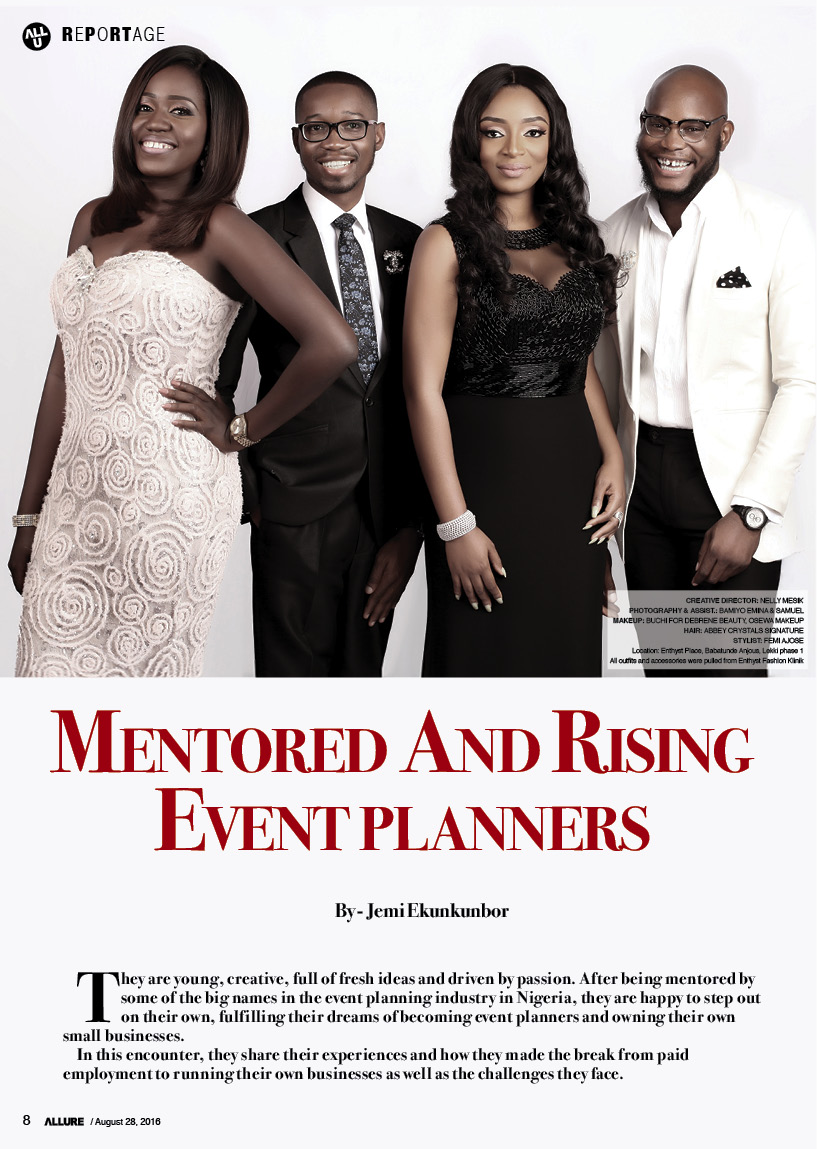 Grab a copy from a news stand near you to read the full interview
Photo Credits
Creative Director: Nelly Mesik
Photographer: Bamiyo Emina
Stylist: Femi Ajose
Hair: Abbey Crystal Signature
Makeup: Buchi for Debrene Beauty, Osewa
Outfits: Enthyst Fashion Klinik