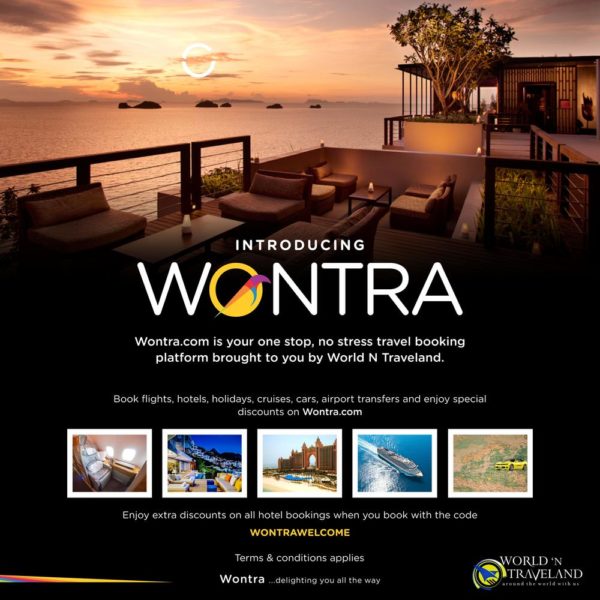 To ease and simplify travel for Nigerians, World 'N' Traveland, one of Nigeria's indigenous travel agencies, recently launched its new online brand – WONTRA to manage all its travel related services & products.
Wontra is a first-of-its-kind travel website and is being visited by people searching for cheap flights, affordable hotel accommodation, vacation & honeymoon packages, tours, car hire services, visa processing services, as well as information on destinations all over the world.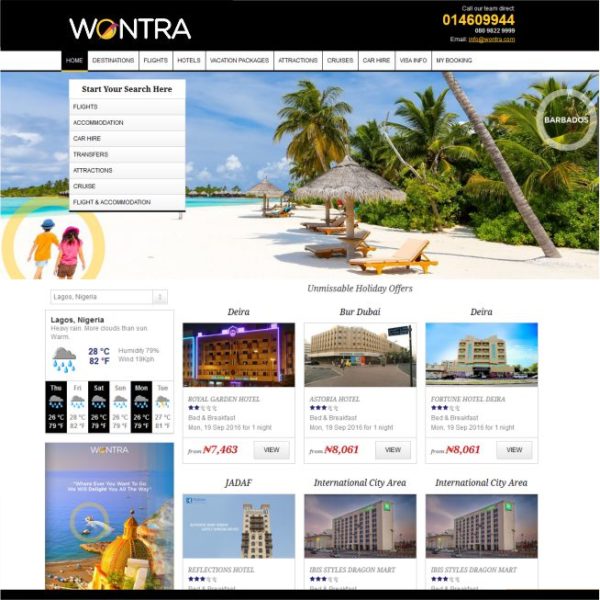 Joining 365travelplan in the company's brand portfolio, Wontra allows travellers and tourists to do more than just buying tickets or request for visa services; it embraces all aspects of tourism and allows travellers put together their tailor-made holiday packages with cheap flights and hotel bookings.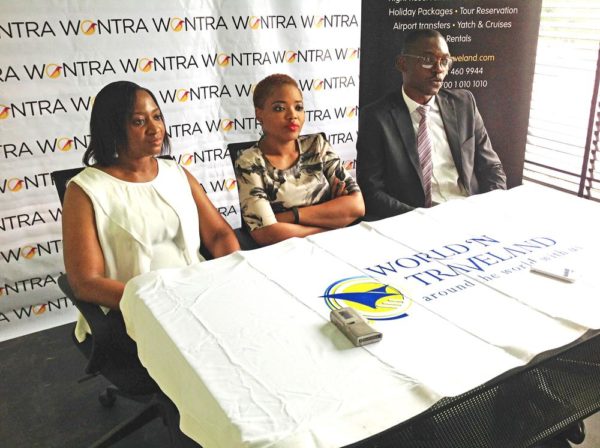 According to the MD/CEO of World N Traveland, Funmi Faloye, "the company will be investing in tourism and then push all its travel products & services to the new WONTRA brand, adding services  such as car rentals & live Cruise booking – a first for the Nigerian travel market".
With the country experiencing recession, Funmi recommended the 365TravelPlan, which allows prospective travellers save funds for use on their next trip, be it for business or holiday purposes.
The 365TravelPlan aims to make travel achievable & accessible to everyone through savings and proper planning. Subscribers have the option of saving amounts larger than 365 daily, weekly or monthly, which allows for flexibility and convenience.
"The saved funds can be applied towards any of the company's travel products such as flight tickets, hotel reservations etcetera, for the subscriber or a third party" she stated.
Redefine your travel experience by visiting the company's brand websites: www.wontra.com & www.365travelplan.com for 365Travelplan.
About WONTRA:
Wontra is a leading travel management company, a team of fun, energetic and dynamic experts  motivated to deliver memorable service at all times.  Known for bespoke and unique travel experiences, wherever you want to go, you'll be delighted all the way.
Facebook: facebook.com/wontratravels
Instagram: Instagram.com/wontratravels
Twitter: twitter.com/wontratravels
_________________________________________________________________
Sponsored Content