LEAP Africa Founder & AACE Co-founder, Ndidi Okonkwo Nwuneli Launches her New Book – Reaching Millions With Impact
On the 4th of October 2016, at the Ford Foundation office in Ikoyi, Lagos Nigeria, Ndidi Okonkwo Nwuneli, founder of Leadership, Effectiveness, Accountability and Professionalism (LEAP) Africa, co-founder of AACE Foods and director at Sahel Capital, launched her book "Reaching Millions with Impact." The book serves as a guide to achieving impact on a larger scale in order to better address the major challenges posed by rapid population growth to areas such as food provision, healthcare, housing, energy, sanitation and education.
Innocent Chukwuma, Representative, Ford Foundation Office of West Africa, during his opening remarks, highlighted the need for every organization to factor in their vision for scale and impact from inception.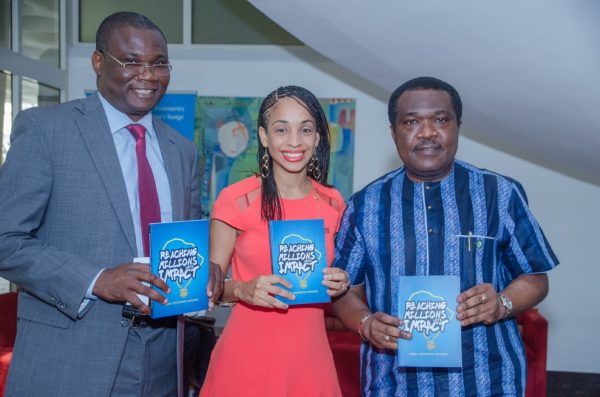 Otunba Bimbo Ashiru, the Honorable Commissioner – Commerce & Industry in Ogun State, the keynote speaker provided insights into the State's efforts to create an enabling environment for companies to scale. During his speech, he emphasised that organisations must engage the people in their communities in order to achieve impact that is direct and sustainable and stressed the necessity of social innovation to solve pressing problems.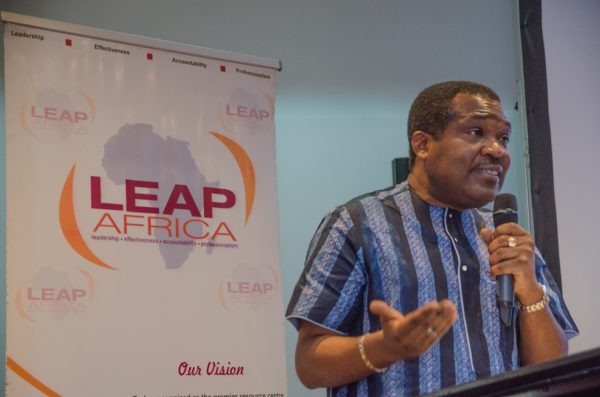 Following the keynote speech, Ndidi Nwuneli moderated a panel discussion with some of Nigeria's leading social innovators who are scaling high impact interventions and whose stories are profiled in the book. The panelists included Dr. Uwem Esiet, co-Founder of Action Health Incorporated, Adesuwa Ifedi of the Bridge International Academies, Otto Orondam, Founder of Slum2School, and Gbenga Sesan, the Founder of Paradigm Initiative Nigeria (PIN).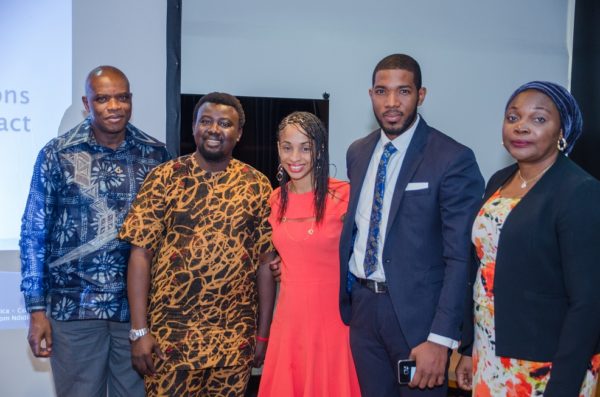 Gbenga Sesan noted the need to manage growth, tailor services to meet unique needs across different locations, utilize appropriate technology and institute effective systems and structures to ensure that quality is not sacrificed with growth.  Adesuwa Ifedi, highlighted the misconception that the poor cannot pay for products or services. She emphasized the important role that research and community engagement plays in developing innovative pricing strategies to meet the needs of low-income populations. Otto Orondam stressed the need to engage volunteers, describing Slum2School's 5,000 volunteers as its biggest asset. Finally, Dr. Essiet underscored the importance of identifying champions in the government and the critical role of partnerships between public, private and nonprofit organization to achieve large scale impact.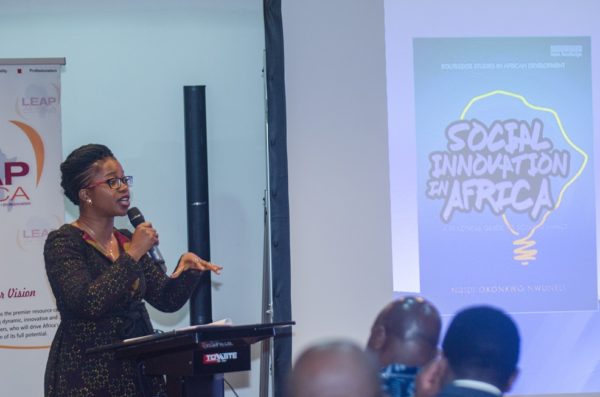 The book reviewer, Dr. Ijeoma Nwagwu, lecturer at the Lagos Business School commended the book as an important contribution to Nigeria and Africa. According to her – "often lecturer's struggle to find pieces which are locally relevant, that tell the stories of all the exciting social innovations happening on ground, but this book is a legacy to our children: the stories of these great African social innovators inspire, inform and demonstrate what is possible."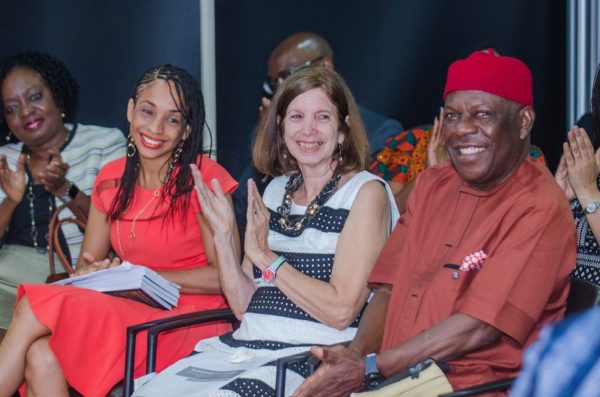 In her closing remarks, Ndidi Nwuneli thanked God for the inspiration and courage to write the book. She also recognized the invaluable role of her parents, and the foundation that they laid for her. She recognized the LEAP Africa, AACE Foods and Sahel Capital families and the many mentors and friends who have supported her journey as a social entrepreneur.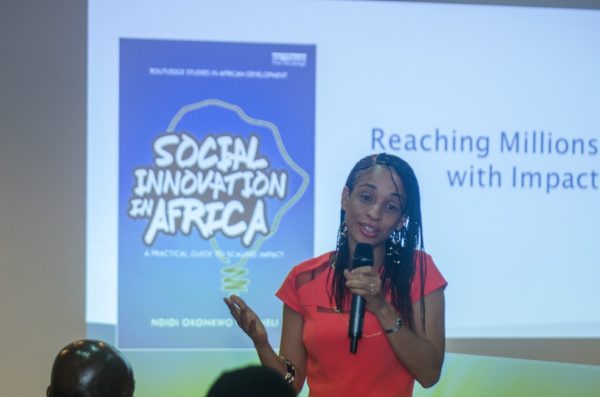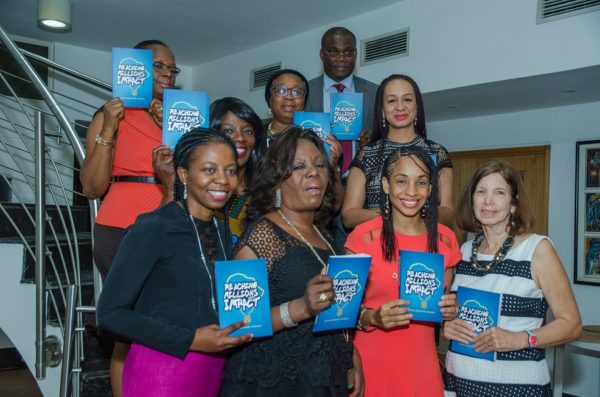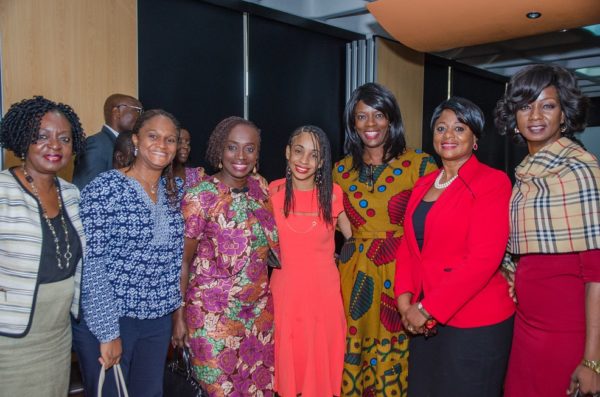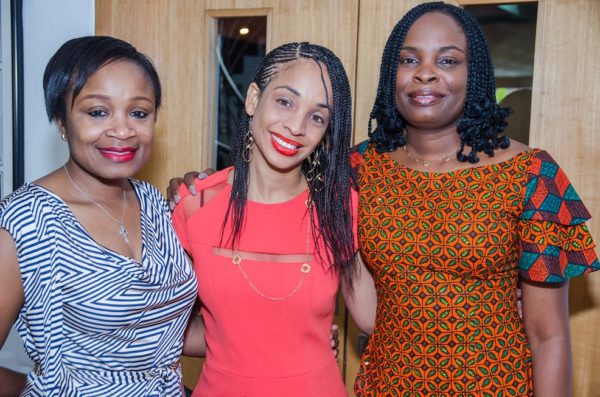 "Reaching Millions with Impact," also titled – "Social Innovation in Africa: A practical guide for scaling impact" for its international version released by Routledge in the UK has received rave reviews by professors and thought leaders at Harvard, Oxford, and the Brookings Institute. According to Professor Calestous Juma of the Harvard Kennedy School, this is "An excellent handbook both for the perplexed and the curious… as practical as it is inspirational."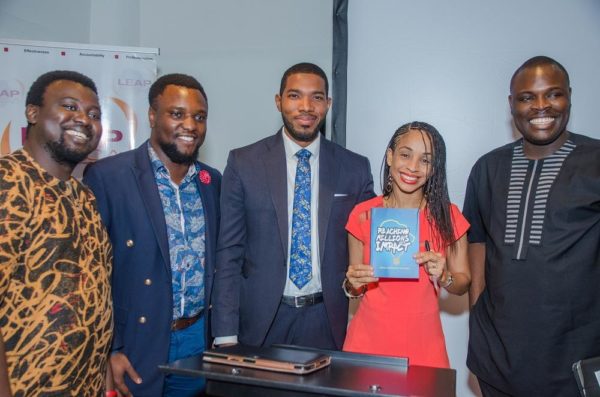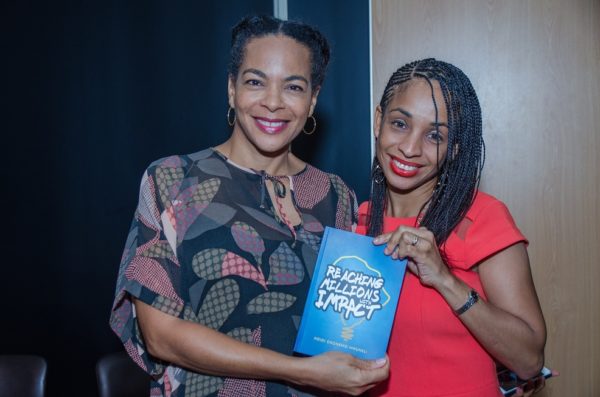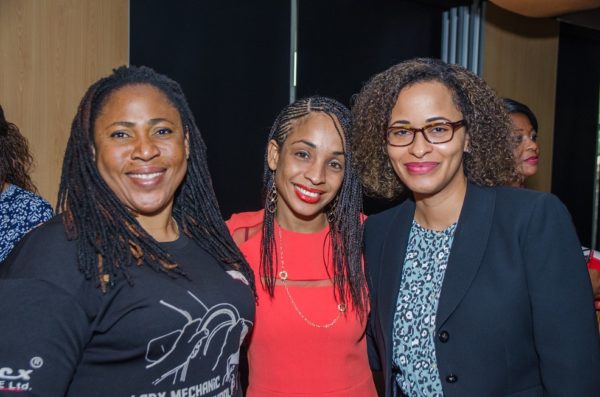 "Reaching Millions with Impact" is available for sale at LEAP Africa, Latarna Bookshop in Lagos Nigeria and on Amazon.com in the UK and USA. All the proceeds from the book are being allocated to the creation of the Okonkwo Iwella STEAM (Science, Technology, Engineering, Arts and Mathematics) in Awka, Anambra State.