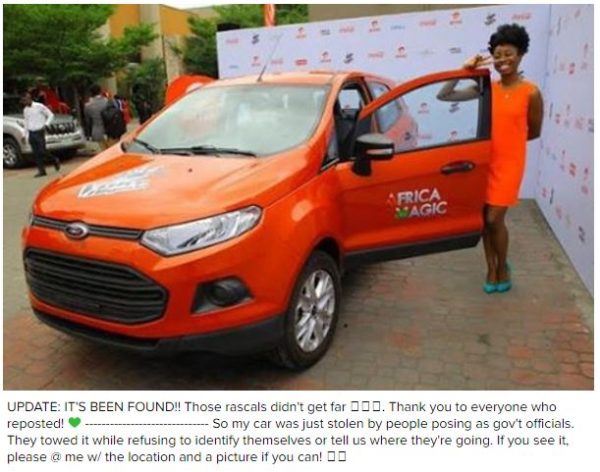 Moments ago, The Voice Nigeria winner A'rese Emokpae revealed on her Instagram page that the SUV she won on the reality show was stolen by robbers who had posed as government officials.
According to her, they towed away her car and it was only after they refused to provide a form of identification and took off with her car that she realised they were actually thieves.
Thankfully the branded car has since been found. According to her, thanks to everyone who reposted about the theft, "those rascals didn't get far".