"We did this a year ago already" – SA Rapper Cassper Nyovest responds to Kanye West's Statement that a Floating Stage was his Original Concept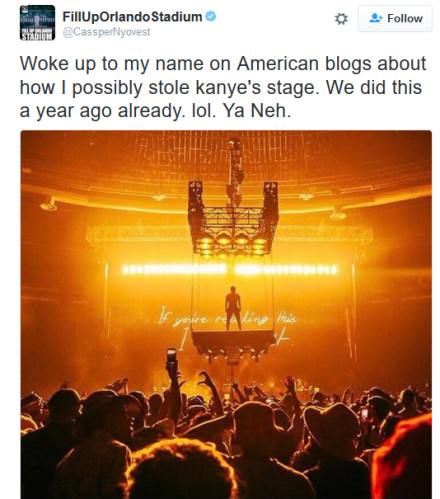 In a recent performance during his "Pablo" tour, Kanye West took a moment to passionately call out people that stole his floating stage concept.
Kanye West said "This the original, accept no imitations! You with the rap God right now. N****s be copying our shit bro. Stealin' our shit, stealin' our stages. Copying our shit one-to-one."
Some felt this was a direct shot at Drake, who had used a similar design with his overhanging lights for the Summer Sixteen tour.
However, South African rapper Cassper Nyovest has come forward to shut down Kanye's claims of originality. He posted a photo on Instagram and Twitter saying "We did this a year ago already lol", referring to an Orlando Stadium performance in Johannesburg.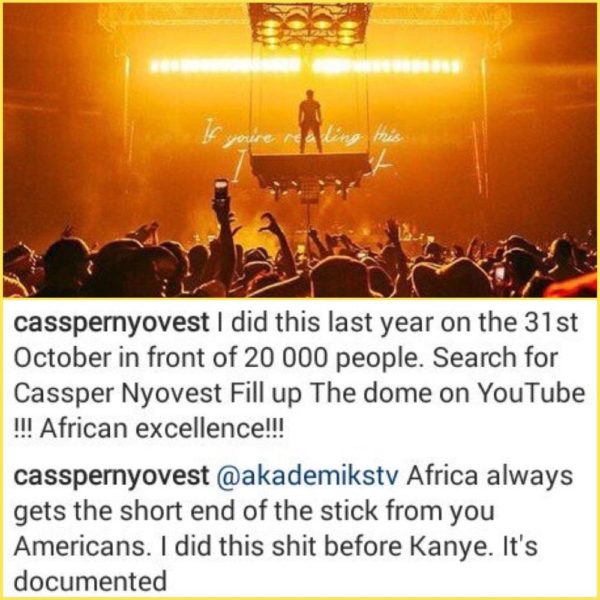 See the two stages below.