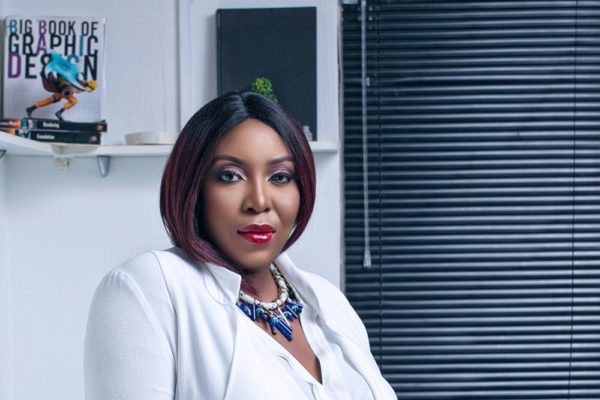 In the past few years, there has been an increase in celebrity brand endorsements; globally, an estimated $50 billion is spent on celebrity endorsements annually.
Many of the brands we know and love collaborate with local and international celebrities. Such brand–celebrity collaborations can be a successful tool for establishing brand equity and connecting with consumers.
Here in Nigeria, we have seen many of our stars collaborate with 'telcos', mobile phone brands, cooking oil brands and so on. How successful have these collaborations been? Do these brands actually measure this in terms of sales? Has Don Jazzy's collaboration with Loya Milk influenced your buying decision at the point of sale? No? Perhaps you are not their target audience.
There have been some great partnerships that increased brand awareness and led to a boost in sales, which is arguably the driving objective of these partnerships. One of the most epic ones that comes to mind is Michael Jordan and Nike; years after retirement, Jordan shoes are still demanded at a premium. More recently, the "Long Throat" campaign with Wizkid, Tiwa Savage and Seyi Shay created a lot of awareness about the new bottle and size Pepsi Co. had introduced to this market.
As an entrepreneur, can this marketing strategy work for your SME? It is natural instinct to seek to emulate success; there are many business principles we have learnt from larger corporations and implemented successfully in our own enterprises. Celebrity endorsement is no exception to this. If it is implemented alongside the right strategies and there is follow through, it can successfully lead to more sales and awareness.
A mistake to avoid is selecting a famous person as a brand ambassador who has very little or no influence on your target audience. I will give a real example; two weeks ago I was speaking to a prospective client who owns a spa about her previous marketing campaigns. One of the campaigns she ran in 2015 was in collaboration with a young Nollywood actress who was getting a lot of press attention at the time. Her rationale was: collaborating with a beautiful and famous actress will increase the Spa's brand awareness, which will in turn drive sales. Speaking to me in present day, she expressed regret – she didn't get the result she had hoped for and the collaboration came at a significant cost to her business, which she considered now to have been a 'bad investment'. She felt the entire concept of celebrity endorsements was flawed, but I disagreed. Earlier on we had established that most of her customers were women aged 40 – 55 and her products and services catered to that demography. Promoting a 24 year old actress as a brand ambassador was a flawed strategy to start with, furthermore, lack of direct engagement with her core target market limited conversion.
We have to be a bit more strategic with our selection. The fact is as SMEs our target audience is not the same size as Pepsi's or Etisalat; neither is our marketing budget. Select someone who is an influencer in your space. Here is another example; BathKandy Co. is a company that makes dessert inspired handcrafted bath and body products. Recently, the company announced their collaboration with Lola OJ – a popular beauty blogger – to launch 'Lola's Gummy Soap'. This product was well received in the market; it has sold out a few times already so we can say it is doing well. How is this different from the example above? BathKandy's approach was more strategic and focused; they selected an influencer in the beauty space that engages with the demography of their core consumer base. This is the way to do it.
I have also learnt that complete clarity and understanding of responsibilities is essential. Don't assume that because you have paid an influencer they will promote your product or brand everyday all day. No, there should be a contract in place for the relationship and it should include in specific terms how they will promote your product or brand. E.g. one post on Instagram daily tagging X brand with X hash tag – the devil is in the details. Using our example above, BathKandy's collaboration is successful because of how coordinated communication has been. There were pre-launch press releases and videos that the influencer used to communicate to her audience what she was doing and more importantly how they could purchase the product from BathKandy – sales.
Brand awareness is a phrase that is thrown around a lot, often to justify marketing expenses that don't directly translate to measurable results.
I am all for increasing brand awareness; however I believe strategies that include a sales objective as well are more effective. Converting a marketing communication to a sale puts money in the bank and also achieves brand awareness, right? If I am buying a product I will definitely know the company I am buying it from. So why settle for one when I can get both? This should also be considered when you're considering a celebrity partnership.
In my experience, financial reward is a good incentive. In some instances influencers are paid upfront for their endorsement of your brand, product or service. I think this transaction can be structured to tie in sales. For example: If the brand collaboration is tied to a specific product or product line like it was with BathKandy, you can offer a revenue share on proceeds from all sales or sales that can be linked to the influencer. Like all other marketing activities, the strategy to collaborate with a celebrity or an influencer to promote your product or service should have objectives; this will guide the rest of the process and ensure you get value from the engagement.