Nollywood actress Annie Idibia has teamed up with Sunmbo Adeoye for one of the arms of her Annie Idibia Birthday Reachout program.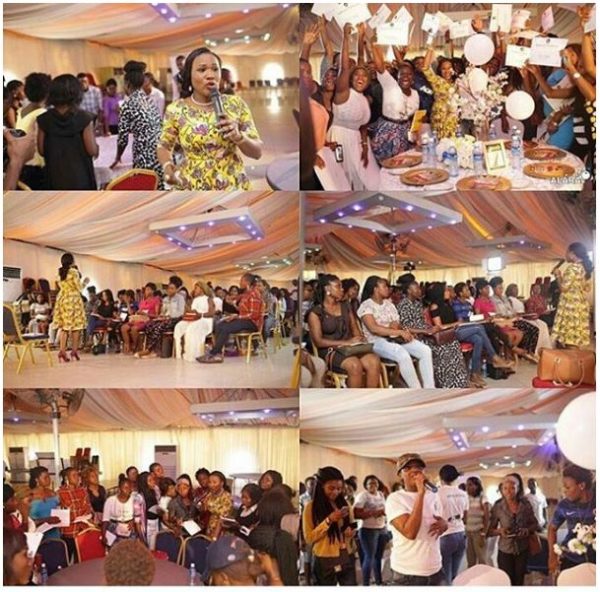 The "Annie Idibia Birthday Reachout" is an opportunity for the actress to use her birthday celebration to reach out to women in the society. She is giving an opportunity to 1000 women and youths to participate in a 2 weeks empowerment training in Event Decor and Planning, Ankara Craft, Cake Making,  Modelling, Photography Starter Class and an extensive  Makeup Masters Class in Lagos and Akwa-Ibom State where she hails from. Annie Idibia Birthday Reachout is an initiative of the Annie Idibia Care Foundation. The foundation was launched by Annie Idibia to empower African women and youths, with easy to start business skills and ideas to open their minds, explore the business world, and  become financially independent.
Annie Idibia and Sunmbo Adeoye, who is the mother of two of 2Baba's children, worked together to make the event decor and planning class a success. Annie Idibia shared photos on Instagram saying:
Day1 was was so amazing I can't thank @esobevents @sunmboadeoye enough. .. omg her event planning/decor class was sooooo interesting,goosebumps feelings every 5mins all through her class. The young women were so excited and willing to learn! And yes!!!! They learnt alot! Can't wait for the rest of the week. ????I learnt something tooooo ooo. #AiCF #AnnieIdibiaBirthdayOutReach #womenEmpoweringWomen #EmpowermentInitiative Thank you Lord for a great day.
Sunmbo shared some photos of herself at the event and captioned on of the photos "A candle loses nothing by lighting another candle" Let's do this guys @aicarefoundation @esobevents