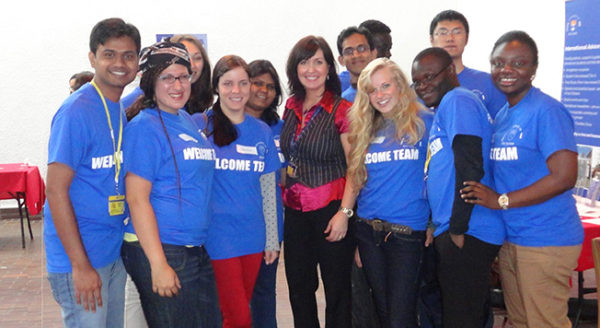 Did you miss the last September 2016 start in the UK and planning your study for January 2017? Think Dundee!
The University of Dundee, based in Scotland, has a large portfolio of courses starting in January 2017! The University of Dundee was rated number one of Scotland for the sixth year in succession by the Times Higher Education (THE) Student Experience Survey 2015. We were rated first in the UK for centralised/convenient facilities and cheap shop/bar/amenities, and second for good students' union. It scored in the UK top ten in another five categories – good social life, community atmosphere, extra-curricular activities/societies, high-quality facilities, and sports facilities.
Study for undergraduate and postgraduate degree at the Scottish University of the year 2016 (The Times, Sunday Times Good University Guide). We have been voted NUMBER ONE for student experience in Scotland for Six years running and are amongst the Top 1% of Universities in the World. We offer exceptional standard of Education built on Foundation of outstanding research. Our teaching is ranked highly in the Top University league tables and our small class sizes provide you with a highly personalized education.
The University of Dundee offer specialist courses in Oil and Gas Law and Policy Msc, Msc EnergyStudies (with specialisations) LLM Energy Law and Policy (with specialisations), Petroleum Taxation and Finance LLM, International Oil and Gas Management Msc, International Oil and Gas Management MBA, Msc International Business and lots more!  Many of our top and award winning courses will be running in January 2017. We offer a variety of Scholarship ranging between £1000 – £5000  to Nigerian students!
Please click here to learn more.
Meet with our Recruitment Officer in Port Harcourt and Enugu this week to discuss your study options. Come with your academic documents to make an application.
Date: Wednesday, 2nd November 2016
Venue: UKEAS Enugu Suite B8, 1st Floor, 36/38 Garden Avenue, Bethel Plaza
Time: 10:00-15.30
Contact: [email protected], 08035323765
Date: Friday, 4th November 2016
Venue: UKEAS Portharcourt  45 Stadium road, beside FIRS Building
Time: 11.00-16.00
Contact: [email protected],  08116709992
Babs Ogundeji
Recruitment Officer, West Africa
University of Dundee
M: +2348175133447
E: [email protected] / Skype: babs.abraham / W: Dundee.ac.uk/study/international
_______________________________________________________________________
Sponsored Content