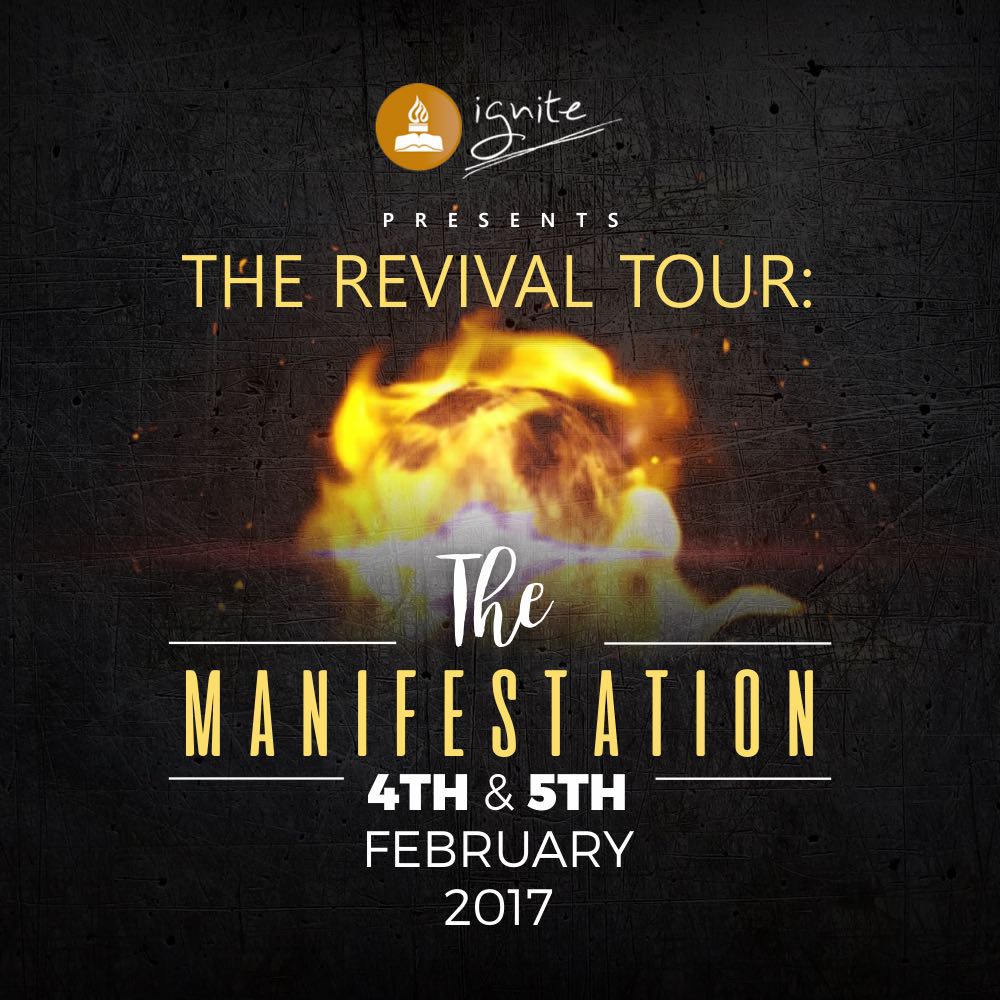 One church is set to bring all of your favorite ministers and gospel artistes together in an explosive two-day event like no other.  Ignite GLA presents one of the greatest youth gatherings ever, themed, 'The Manifestation'.
The event will take place on the 4th and 5th of February, 2017 at Guiding Light Assembly, Parkview estate, Ikoyi, Lagos, with popular U.S based pastors; Pastor Cornelius and Heather Lindsey are headlining the highly anticipated youth event, as a part of their revival tour.
The worship and word event is being organized and hosted by the youth fellowship of GLA, Ignite, under the leadership of, general overseer, Pastor Wale Adefarasin.
It promises to be a time of refreshing with popular gospel artistes such as Nathaniel Bassey, Mario Ese, Ighiwiyisi and Florocka billed to give powerful music ministrations. In addition, there will be candid conversations with the likes of CEO of famous bakery, Salt Lagos, Dupe Fagboungbe, Award winning artist Lynxxx and HR Specialist Martin Abraham
In order to register for free, simply visit http://www.ignitegla.org/the-manifestation/     OR http://www.lindseyevents.com/therevivaltour/
For more information on the gathering, kindly contact us at [email protected],ignitegl[email protected] or via social media: Instagram: @ignitegla | Twitter: @ignitegla | Periscope: @ignitegla | Snapchat: @ignitegla | YouTube: ignited la | Facebook: Ignite GLA | Blog: www.ignitegla.org
Ignite is the youth fellowship of Guiding Light Assembly. We're young Christians who love Jesus, and we're always trying to figure out how to live the Word in an increasingly complicated world. We meet on the first Saturday of every month to gist with the Holy Spirit, ask a lot of questions and to find out what He has to say about our everyday issues.
You don't want to miss this.