Yesterday was media personality Toke Makinwa's birthday and after unveiling a part of her secret project called "On Becoming", the star stepped out with close friends for a surprise birthday dinner planned by her "beloved".
Toke Makinwa also got surprised at the event by a very special guest that she was simply ecstatic to see.
She appreciated all her friends for their effort at giving her a special day and pulling off the surprise. She wrote
"Thank you all for the love. This is my best birthday yet. God bless you all for your prayers, the kind words, and all the heartfelt wishes. God is real, I have seen him show up for me time and time again. He has turned my life around. To all my friends that pulled off the surprise dinner last night, I'll get you all back. I promise ????? my heart is at peace. #03112016 #myjourneytoBecome #OnBecoming"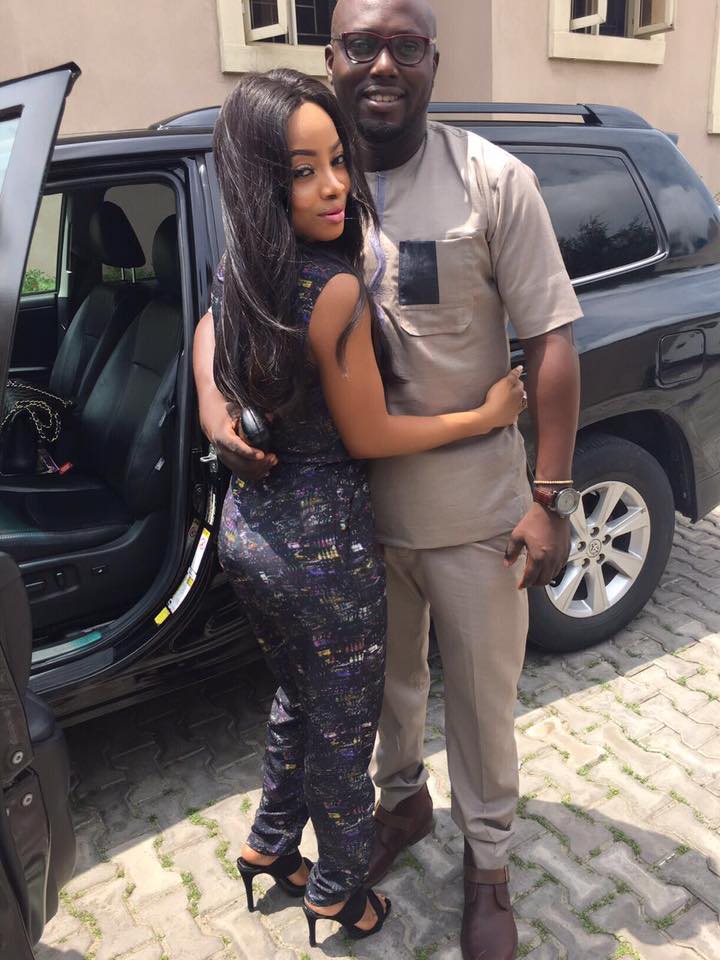 Watch the moment Toke's beau Seyi Kuye surprised her as well as Toke's cute question on "Has your man thrown you a surprise party before?".
See the photos below.