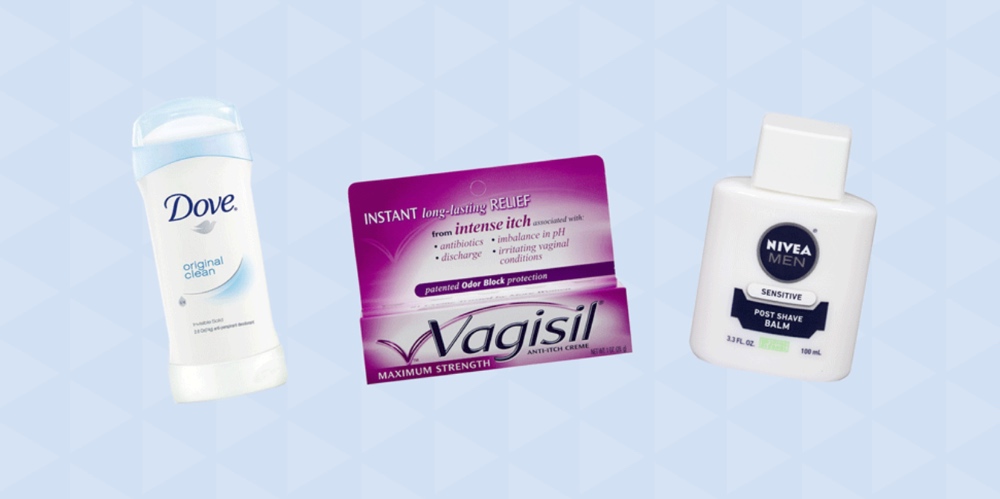 Sometimes, desperate times call for desperate measures, especially when there's a dire need for a mattified T-zone and a smooth canvas for our makeup to stay in place. So fie you ever find yourself sans primer, you've just got to do what you've got to do to keep the oils under control… No matter how weird things are.
According to the internet and these YouTubers, households are treasure troves for primer substitues. So if you're in a pinch, here are few things you can use to tackle shine.
Deodorant
Believe it or not…this isn't just a hack for when you're in a bind. Celebrity makeup artists use fragrance-free antiperspirants on their clients so that their makeup remains in tact on the red carpet.
Laxatives
In addition to assisting with, um, bathroom stuff, this fluid white elixir is really great for oily skin as it sops up excess grease, controls shine, and tightens pores.
Vagisil
Vagisil's primary function may be treating yeast infections, but it contains dimethicone, an ingredient often found in primers to fill in uneven texture and fine lines for an ultra-smooth finish.
Nivea Men Post Shave Balm
You better make sure your man is stocking up on this particular after-shave balm—it's an internet beauty forum favorite thanks to its high concentration of glycerine, which is a great moisturizer and creates a nice base for makeup thanks to its tacky texture.
Chafing Gel
Monistat's chafing gel also contains dimethicone and is beloved as it's cheap, easy to apply, and softens skin while mattifying with a powder finish.
Source: Marie Claire