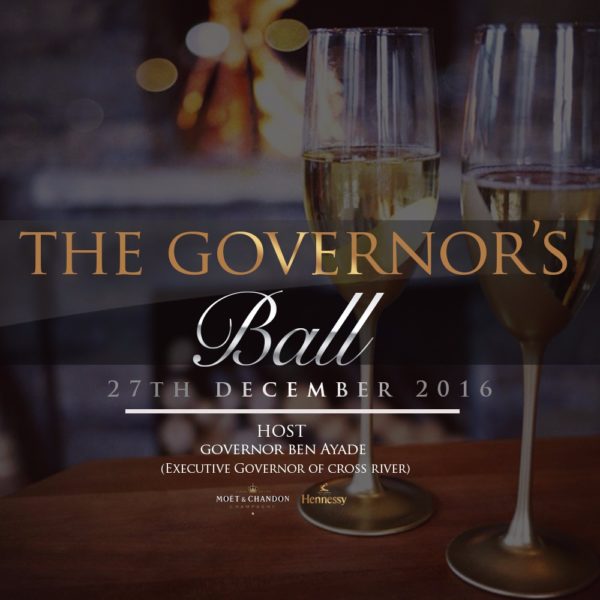 To kick-off its annual Calabar Carnival, the Cross River State government has introduced an exciting new event, The Governor's Ball.
Hosted by His Excellency the executive Governor Prof. Ben Ayade, the ball is set to host people from all around the nation and the international community at large at the Calabar International Convention Centre (CICC) Cross River State on Tuesday the 27th of December.
This maiden event is part of a continuous bid to project the Cross Rivers state journey to sustainable development and project the economic potential of the fast-developing state; The Governor's Ball Calabar promises to be a true celebration of the rich culture and heritage the state is renowned for.
Top acts from around the country are ready to entertain at the event which also offers a chance for attendees to network, strengthen ties and make new connections.
There is no better way to be introduced to the beautiful city of Calabar and of course end the brilliant year that 2016 has been.
This event is proudly sponsored by Moet Hennessy Nigeria and Managed by Sabi Groove Nigeria Limited.
Don't miss out on the excitement, follow the Governor's ball on Instagram and Twitter with the hashtag: #GovernorsBallCalabar