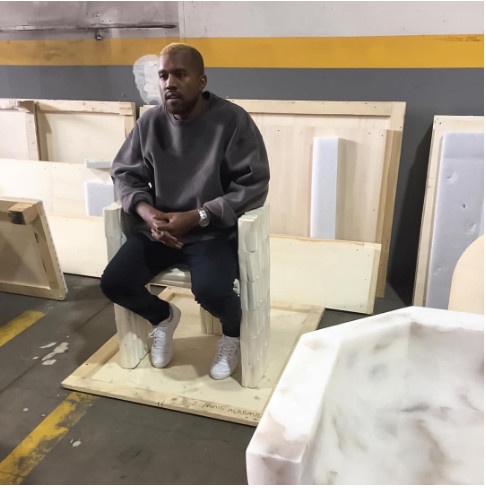 Rapper Kanye West was spotted for the first time since his release from UCLA where he was admitted for exhaustion and sleep deprivation, with a new blonde hairdo.
The grammy-nominated star attended the "Rick Owens: Furniture" exhibition at the MOCA Pacific Design Center in West Hollywood on Thursday.
The photo was shared by Italian artist Giovanni Leonardo Bassan on Instagram.
According to TMZ, West has been making music since he got home and has been more relaxed and focused.
We're told Kanye's built a temporary studio in their Bel-Air mansion so he can have the privacy he needs to get healthy, while also making new music as ideas come to him, TMZ stated.