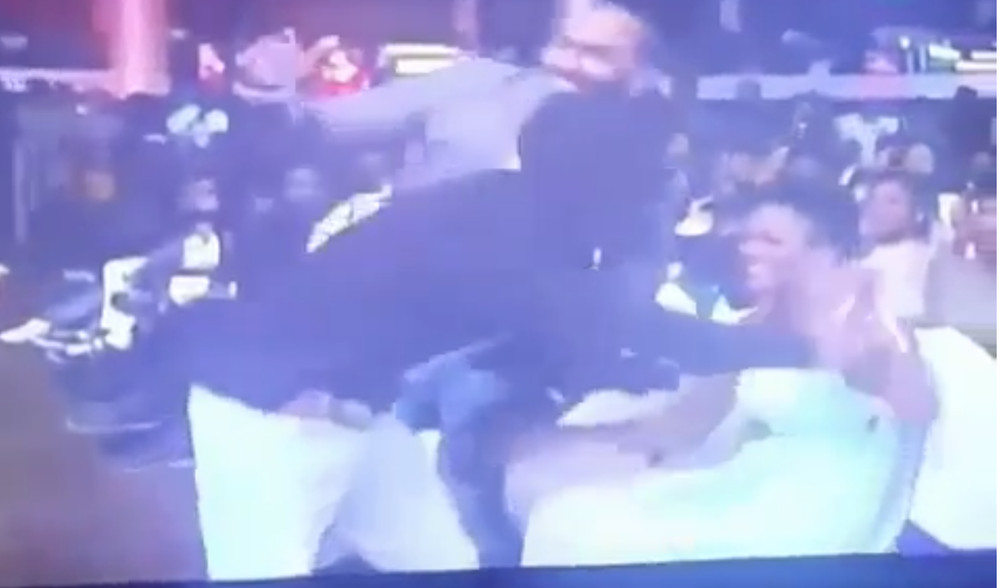 Wizkid won the Artist of the Year award at The Headies 2016 this morning.
While that's big news, the trending story is "the hug".
Fans are claiming Wizkid ignored a hug from Eva Alordiah's fiance Caesar.
Watch the video below
Already, memes have been formed and everyone is tweeting and calling this "shade".
So that's how Eva's fiance would wake up regretting attending the #headies2016 cus of the curvy @wizkidayo gave him…. Celebrities sha

— Ugwumba Fortune (@X_4tune) December 23, 2016
Trust me,this is light, camera, action? @wizkidayo for ur mind you don act scene one. #waitingforpart2 #headies2016 https://t.co/ZuHEW52Nsc

— Luvee (@stephluvee) December 23, 2016
However, BN was live at the event and we saw it differently.
Wizkid greeted Caesar with a nod as he was walking past him.
He then focused his gaze on Eva, hugged her and moved on.
From our view, he did not see Caesar's attempted hug.
What are your thoughts?