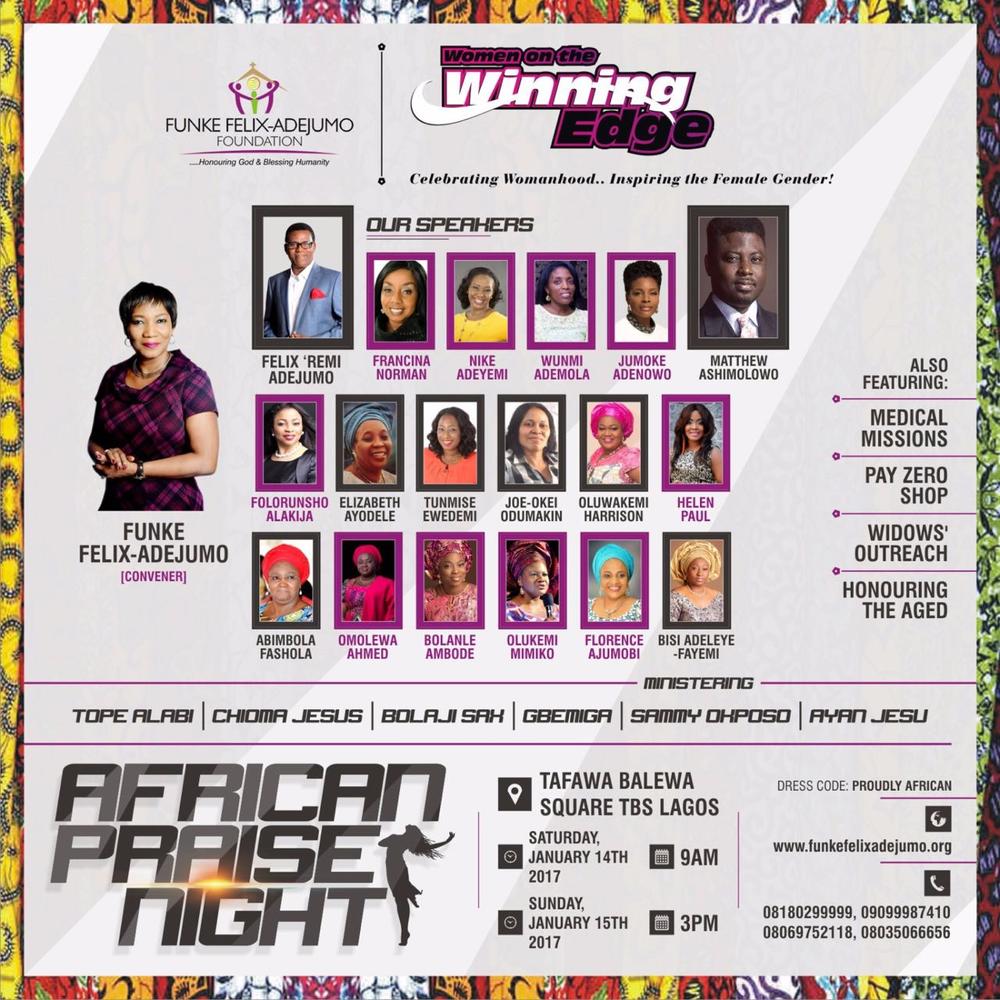 Women on the Winning Edge 2017 an annual event in its third edition is a female development initiative organized to help women reach their potential.
This year's event will see 16 exceptional speakers address a wide range of female focused issues over two days including Funke Felix Adejumo, Matthew Ashimolowo, Francina Norman, Nike Adeyemi,  Joel Odumakin, Folorunsho Alakija, First ladies of Lagos, Ondo, Kwara, Oyo, and Ekiti states and many others. As well as a Praise night to round off the event featuring Chioma Jesus, Tope Alabi, Sammie Okposo, Midnight Crew, Ayan Jesu, Gbemiga and Bolaji Sax.
The details of this event is as follows:
Date: January 14th & 15th, 2017
Time: 9am & 3pm
Venue: Tafawa Balewa Square (TBS), Lagos, Nigeria.
Women on the Winning Edge is one of the signature events of the Funke Felix Adejumo foundation along with the Mothers' Summit, Grace Orphanage Projects and "The Woman" Programme.
This event is targeted towards every woman: single, married, divorced, single mothers.
Don't miss it!!!
Contact: +234 (0) 818 029 9999
_____________________________________________________________________
Sponsored Content