I Can Do It Afraid! Omilola Oshikoya holds the 2nd Edition of Do It Afraid Conference – Ireti Doyle, Adebola Williams, Fela Durotoye, Wunmi Williams, Deji Alli & more attend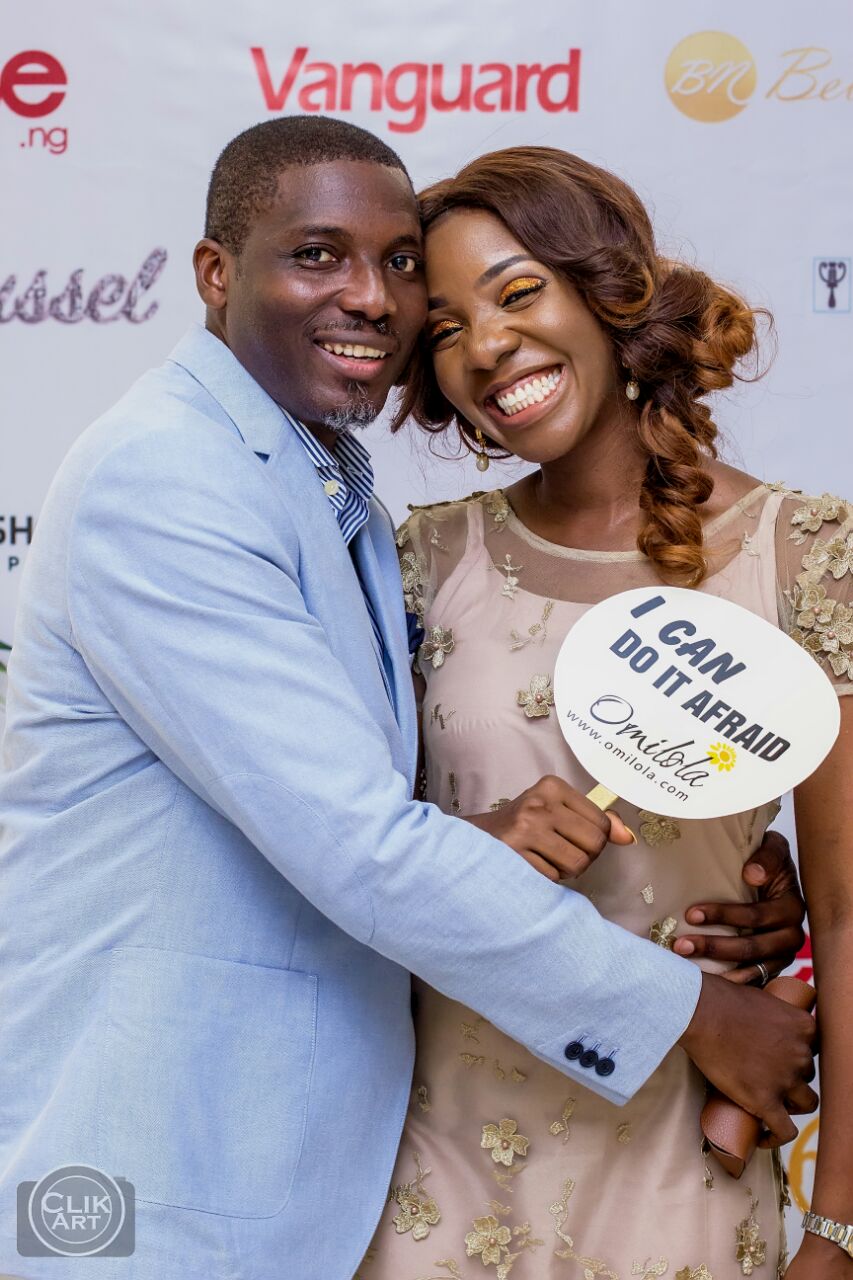 The second edition of the Do It Afraid Conferences was a huge success and very timely giving the economic crisis in Nigeria.
The objective of the conference held on the 4th of December, 2016 at Eko Hotel was to give courage to business minded individuals to pursue their dreams and to also encourage those in the process of fulfilling their dreams.
It was a time to debrief, re-stategize and be energized for the coming year. And it did just that.
The conference started with a testimony from Nigeria's number one special effects and lighting specialist, Oluwatoyin Olatunji Daniel, the founder of Atlantis by Eventecture who got inspired to launch her company after the first edition of the Do It Afraid Conference in 2015.
She shared how she had spent nine (9) years serving in her church office. She leaped over her fears and God blessed her tremendously. Today she has provided services for high profile events, concerts such as the wedding of the daughter of the President of Nigeria.
This was the perfect opening for Omilola Oshikoya who came to speak on the Theme: The Flourishing Palm Tree and Its Process.
She explained that she was inspired to research on the Palm Tree after reading the Bible verse "The righteous shall flourish like the Palm tree" – Psalm 92:12
She discovered so many phenomenal things about the Palm Tree. The Palm Tree grows the largest seed in the plant kingdom. The Palm Tree can withstand some of the toughest storms even hurricanes despite the fact that it doesn't not have deep roots.  It's leaves are ever-green, 365 days of the year.
One profound thing about the Palm Tree is it's water recycling system. The Palm Tree flourishes in tough terrains. The coconut palm tree grows on the sea side where there are no nutrients in the sand while the date Palm Tree grows in the desert. How does it flourish in tough terrains? It's because of its process. The palm tree acts like a funnel when it rains. Rain water is passed from the top, through the leaves and passes all the way down. By the time it gets to the bottom it's no longer rain water. It is packed with nutrients. The Palm Tree uses the nutrients packed droppings or wastes from snails, birds or lizards in its favour.
She stressed the fact that God's word for his children in this season where every other person was experiencing a recession was that we would flourish like the Palm tree even in a difficult economy. She also said that we should use difficult situations in our favour.
She also highlighted the resilience of the palm tree in that during a storm it never breaks but bends over and bounces back stronger.
"There is a process to being refined. Embrace the process so as to come out great. Never neglect the process".
She then invited Deji Alli, the Chairman and CEO of MixtaAfrica SA for a fireside Chat session. Served as the founding CEO of Asset & Resource Management Company Ltd (ARM Group) for 20 years until mid-last year and it was an eye-opener as he shared simple but deep success principles from his life and businesses.
He spoke from his heart to young entrepreneurs "as an entrepreneur, draw up a business plan and be realistic with your expectations. Also always understand that you can't do it all on your own.
The key thing about ideas is EXECUTION."
Finally, to build a brand, know that it is done consistently over a period of time. No shortcuts".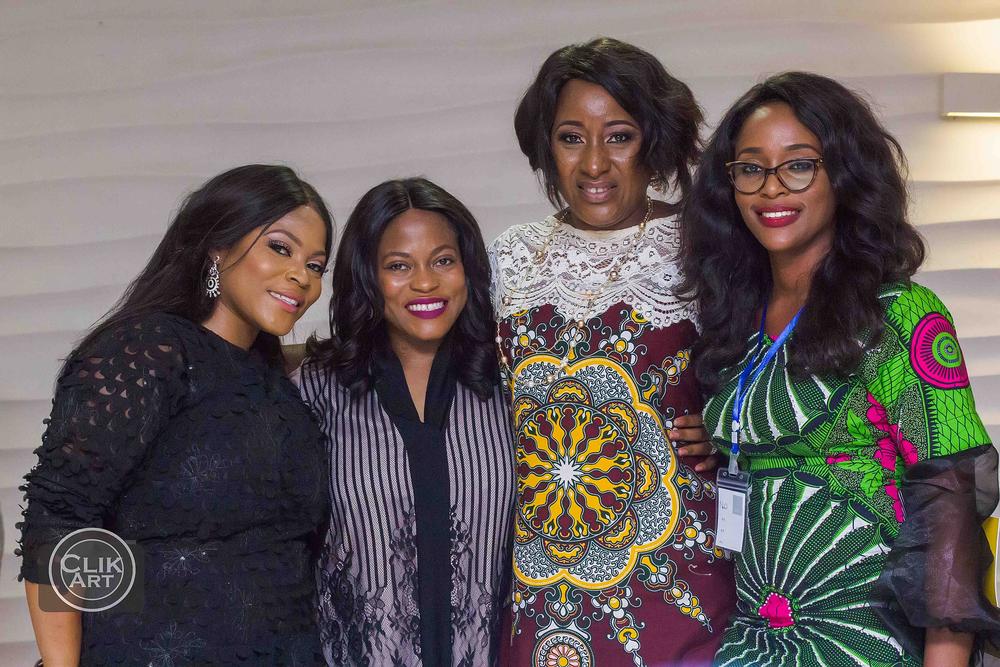 After the words of fatherly wisdom, the panel of accomplished Nigerians comprising of actor, Iretiola Doyle, Adebola Williams, founder of Red Media, Modupe Fagbohungbe, Head Chef, Salt Lagos, and Wunmi Williams CEO of Nakenohs, all shared their individual behind-the-scene stories of success.
The panel which was anchored by  Taiwo Oniru Akintokun, highlighted the fact that each panelist had a "process" story to tell. It became clear to participants that although they were successful individuals in their careers, each panelist had a not-so-smooth journey to success.
The underlying message was that of resilience, humility and commitment to their passion and dream in spite of what was their present situation.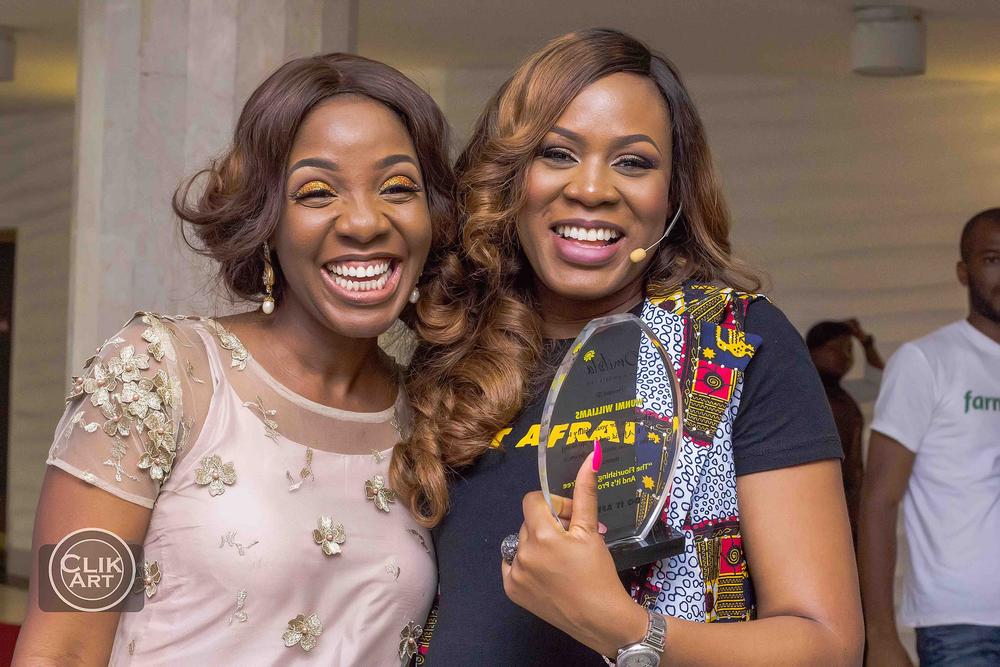 Wunmi Williams shared how people thought her dream was too big when God gave her the vision to develop her mall. She started her business 10 years ago selling from her suitcase. Today she established a mall in one of the most expensive locations in Nigeria in a recession. She encouraged entrepreneurs, "there is no elevator to success, so you should use the steps." She also stressed the fact that it was important to surround yourself with people who believed in your dreams.
Iretiola Doyle, a well-known and beloved actor and award-winning producer said she had her rough days in the movie industry. According to her, talent was surplus and didn't get her noticed as she was passed over times without number.
Refusing to quit, she decided to become a gofer, and slowly built her way up the ladder. When the time came, there was no stopping her. Today she has featured in record breaking movies such as "The Wedding Party" etc.
She stressed the fact that "you can approach your dream from a different angle", she said, just restrategize. Remember, there is a time for everything, as God makes all things beautiful in His time".
Debola Williams inspired the participants who were in awe when they compared his accomplishments to his age. He noted that he had learned the art of delayed gratification and the power of building relationships. He further defined crisis as the pot of opportunities and urged them to embrace them.
He highlighted the fact that service to others was an essential ingredient of what he was today. His final words were, "serve, give of yourself and be a God praiser".
Modupe Fagbohungbe, a lawyer who is now a very successful chef said "Take the leap of faith and always obey God. You are at ease and you find peace when you walk in your purpose."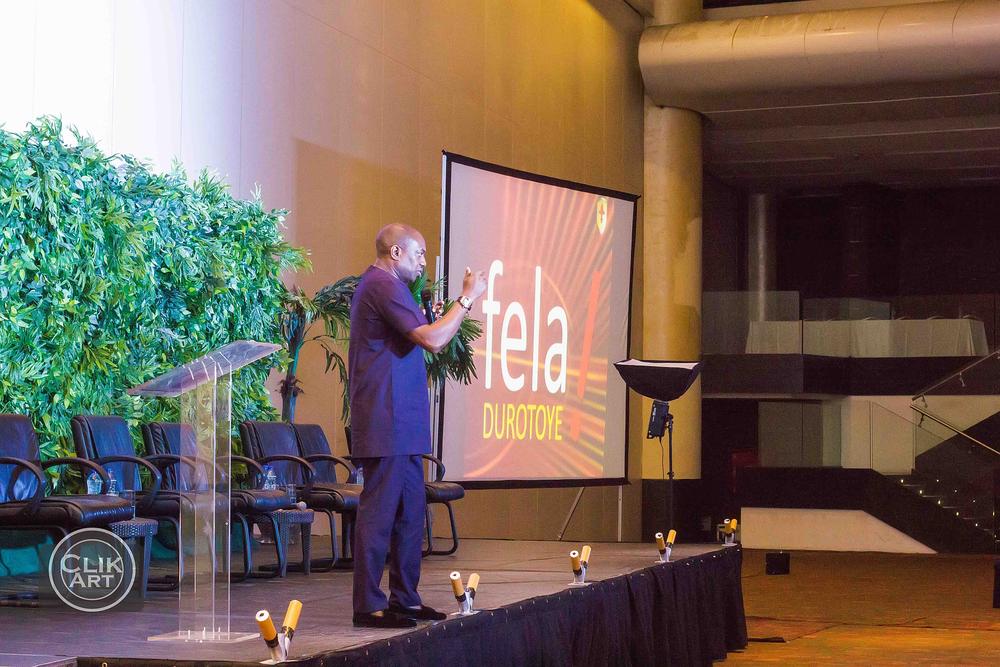 What other way to end the conference than to hear from the man, Fela Durotoye?. Renowned motivational speaker and nation builder,expounded on the process of flourishing and purposeful living. He began by stating that we were all created to fulfil greatness in life. And this would have three components; Purpose, Mission and Vision. Our mission is the assignment that changes but the vision remains the same. "Greatness can only be achieved when you work on something you are naturally good at. Your passion is both an indicator and a reward". He shared the GEMSTONE values that form the core of every person living purposefully.
It was truly an impactful day as participants left the venue with their hearts burning with inspiration, conviction and lessons from these amazing men and women to launch out and write their own names in the sands of time.
See more pictures from the event: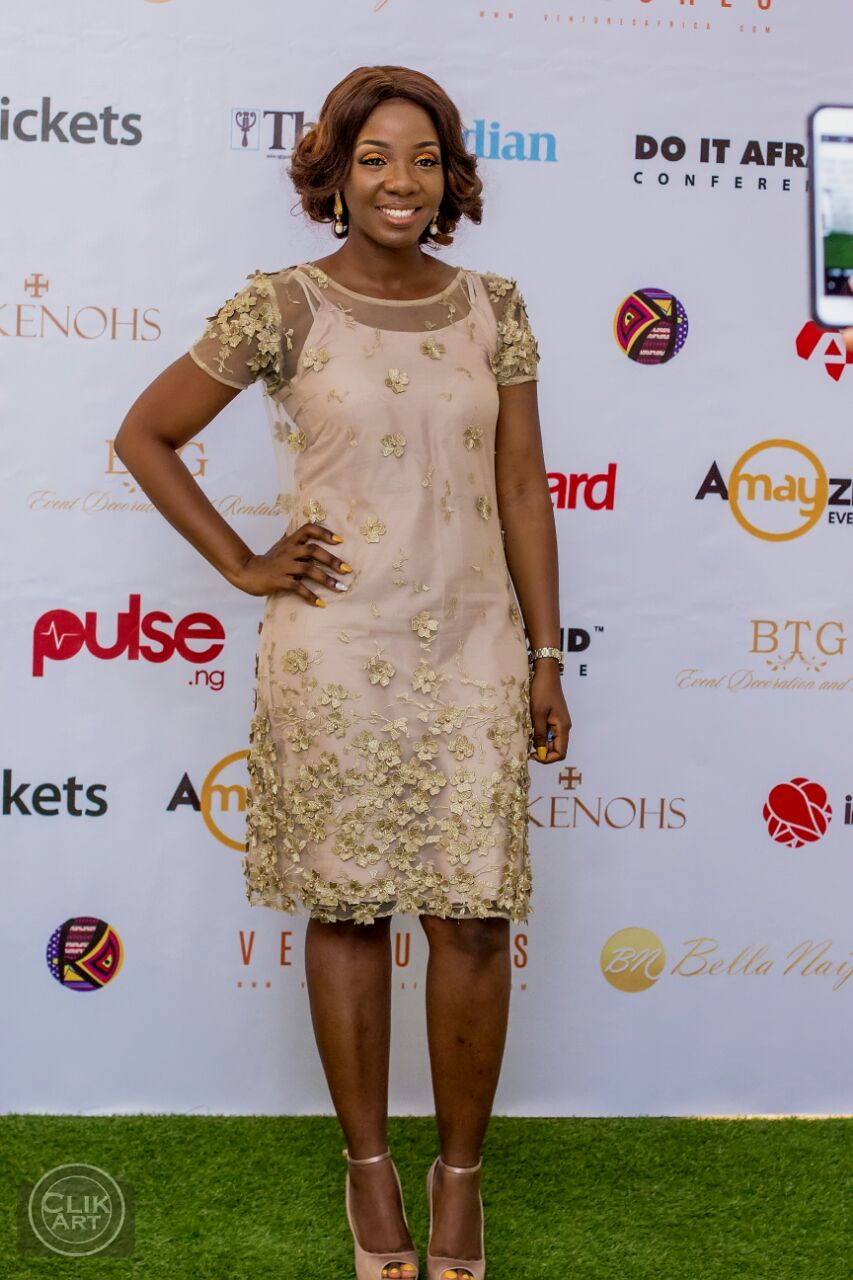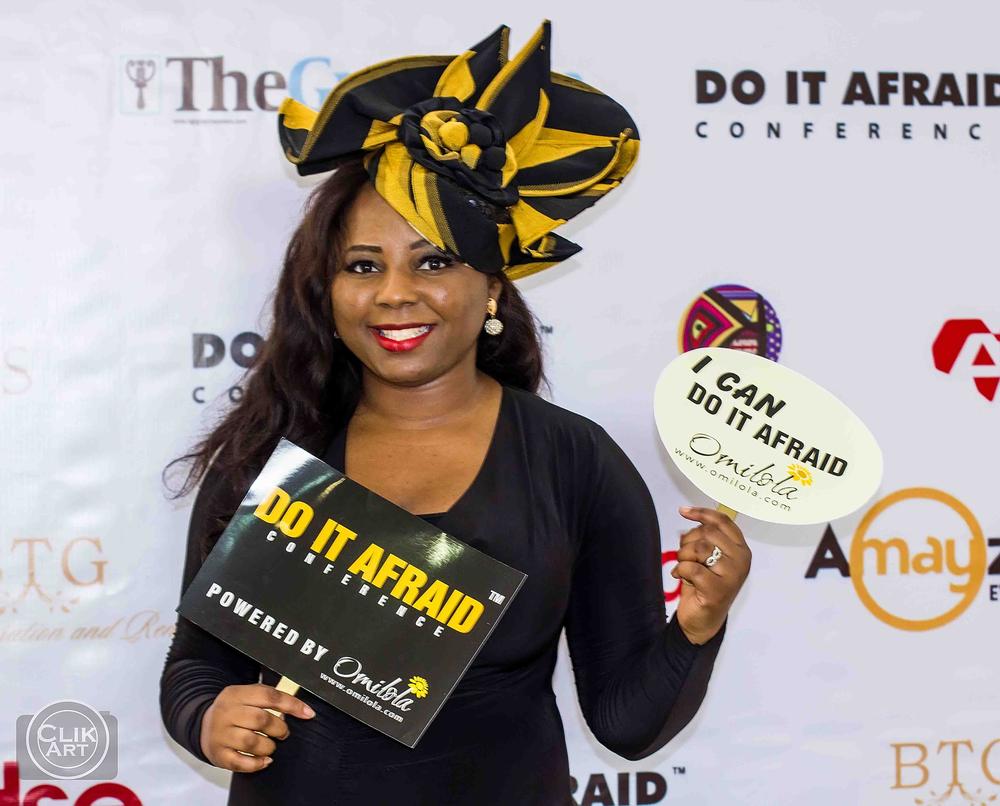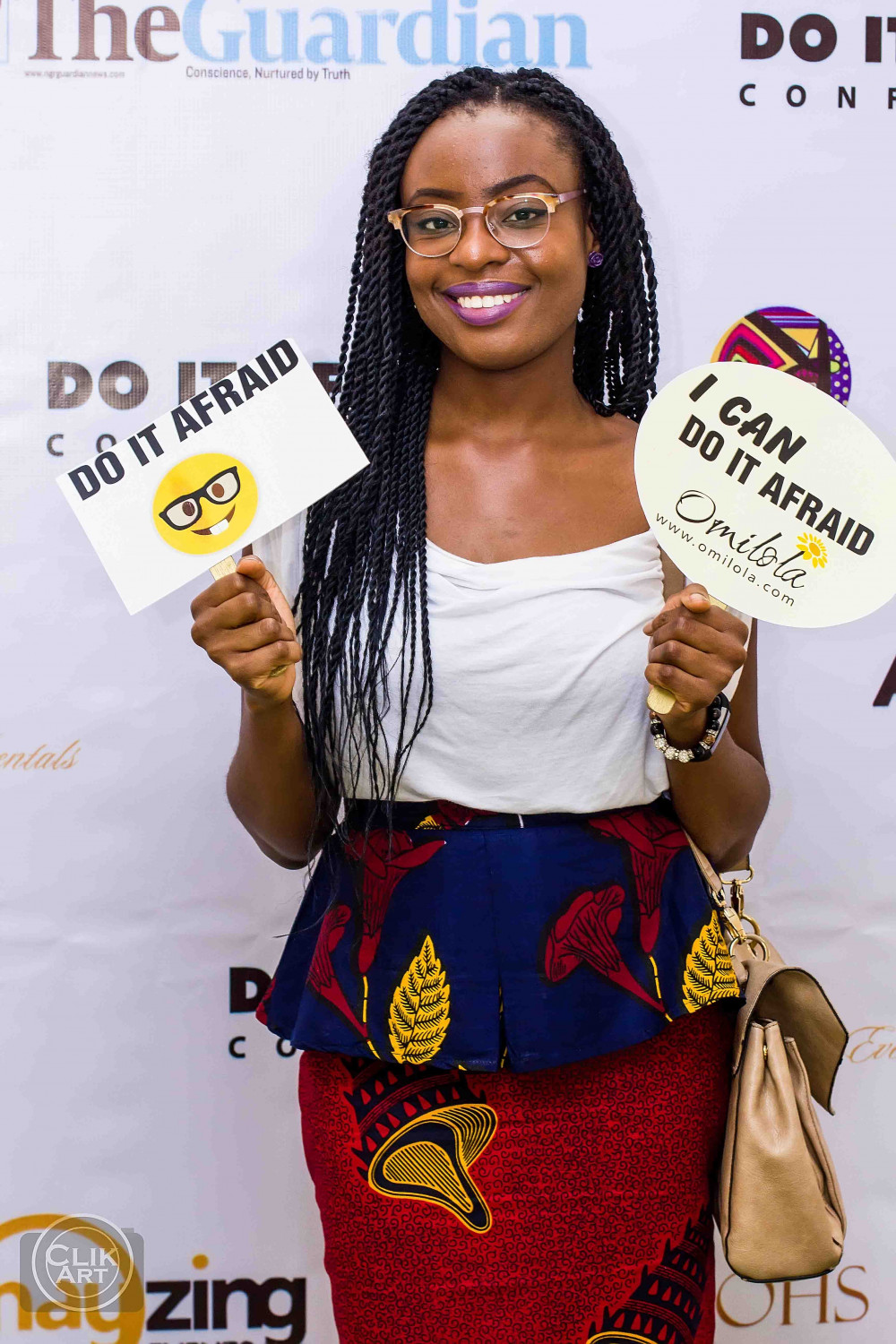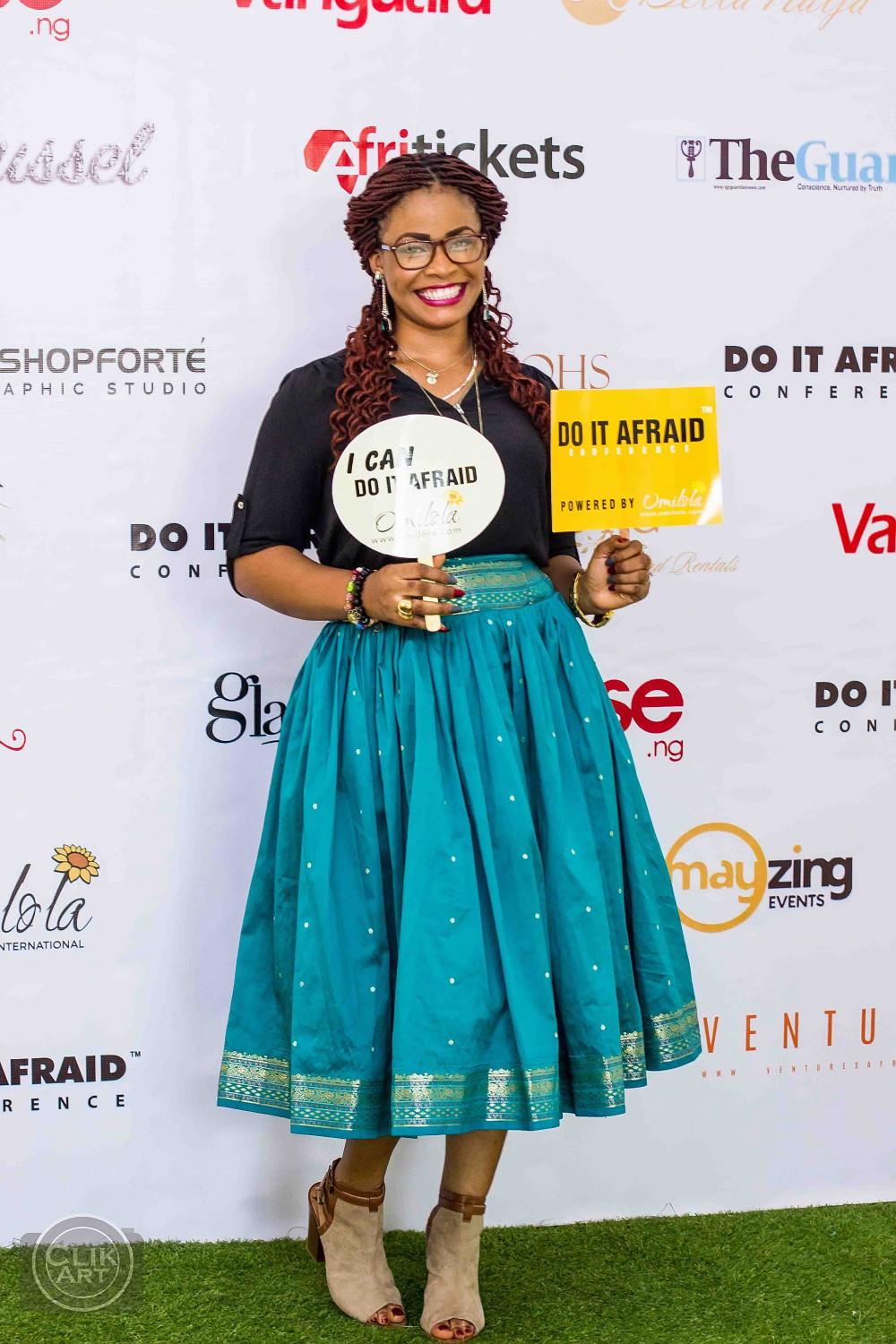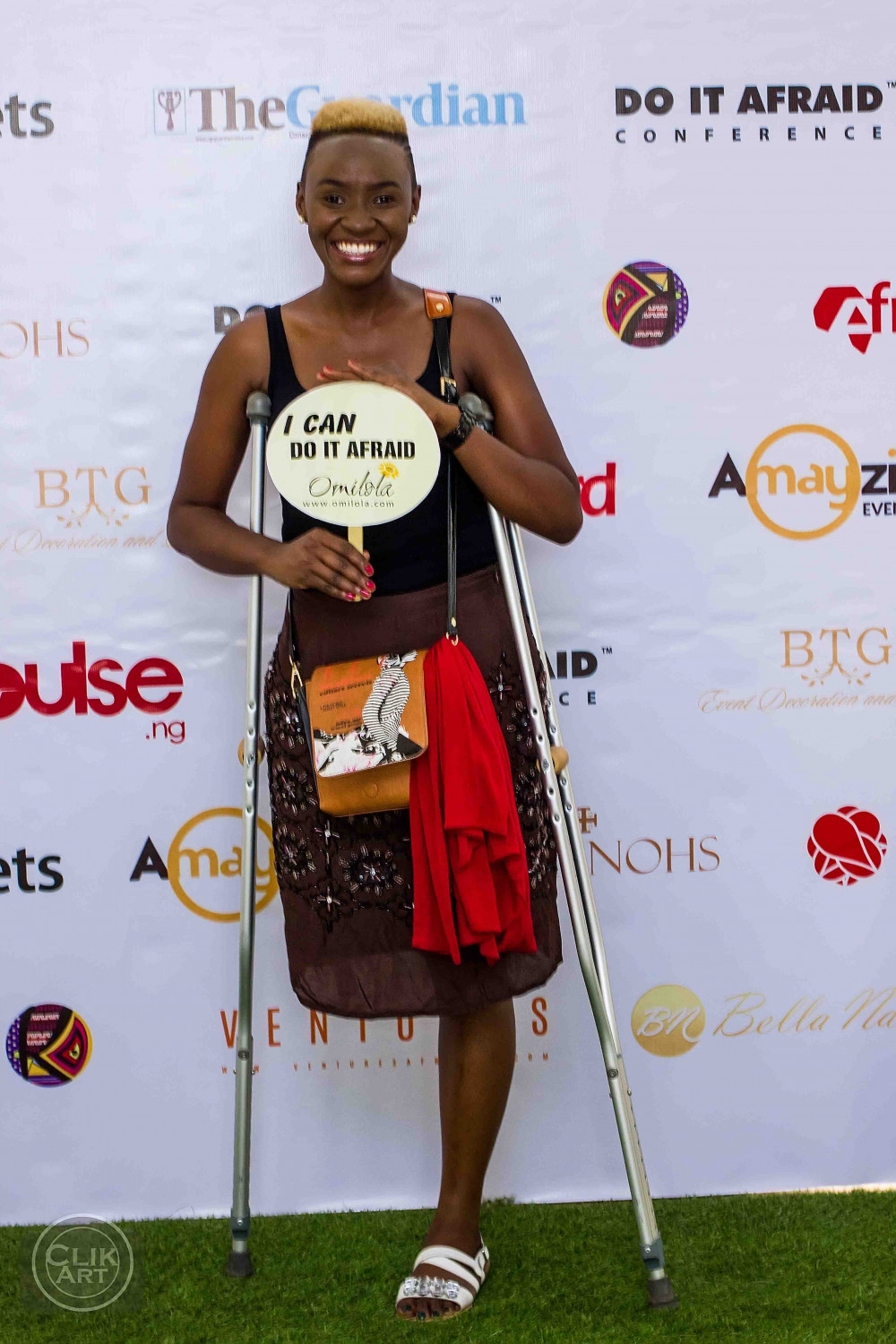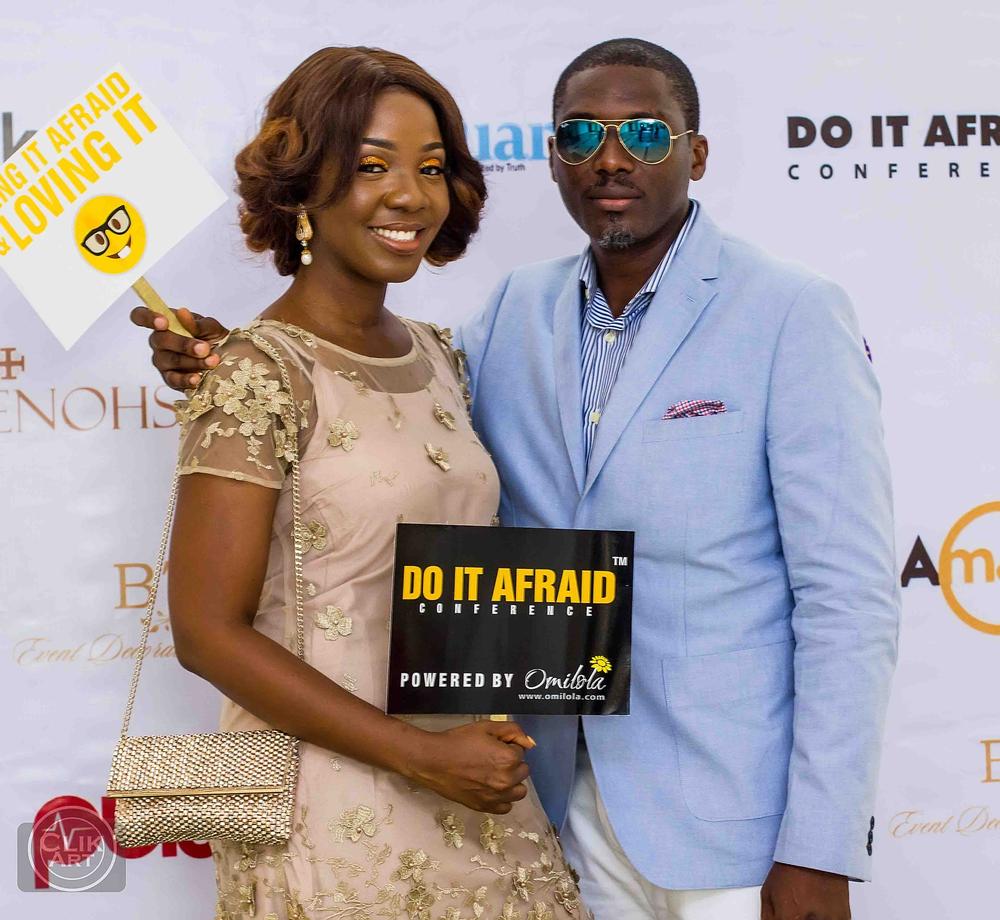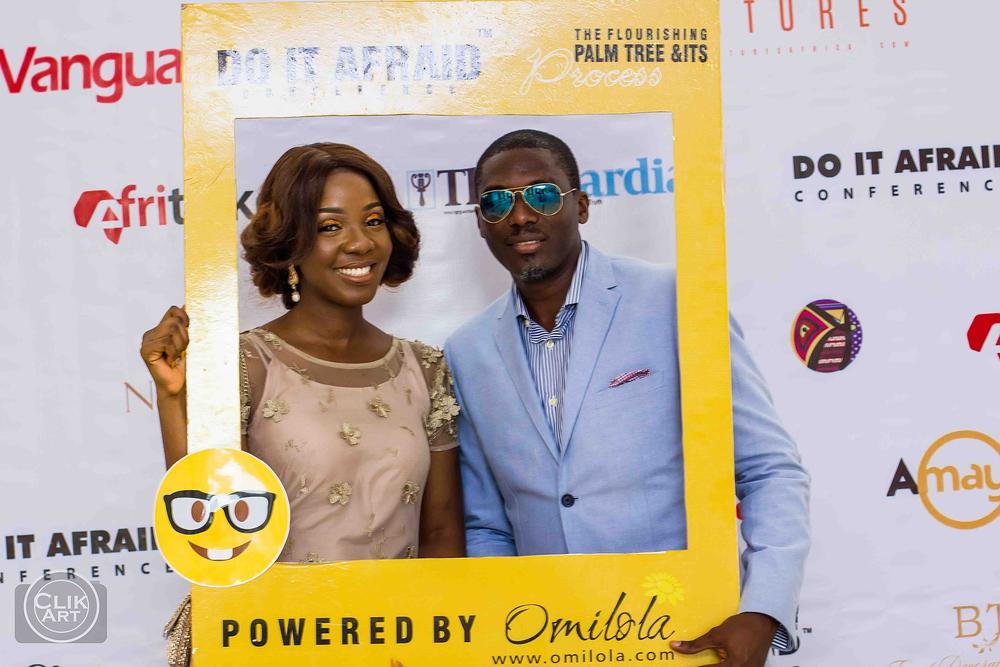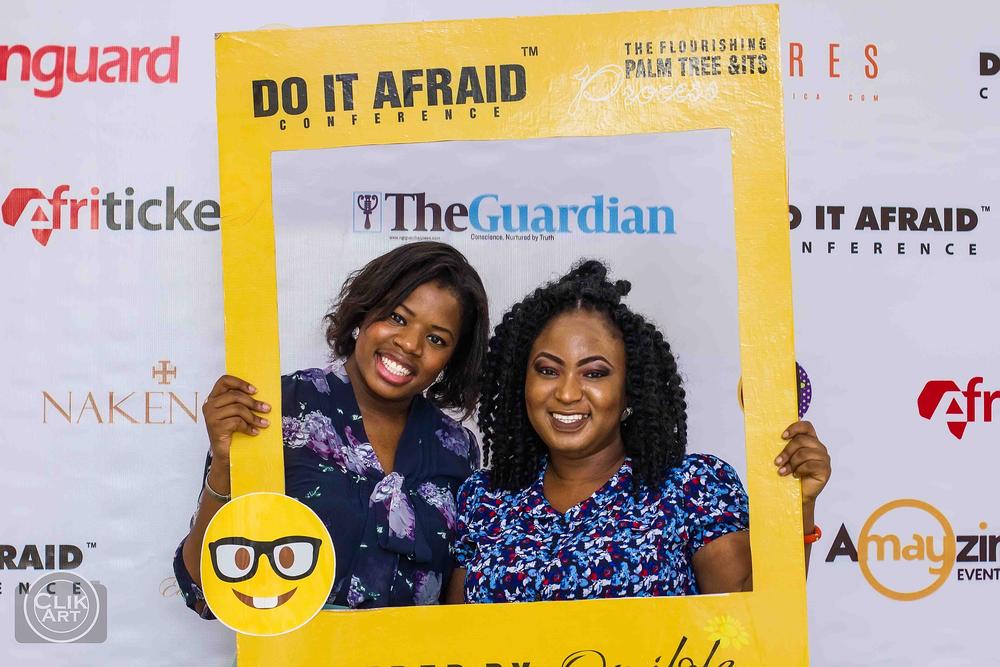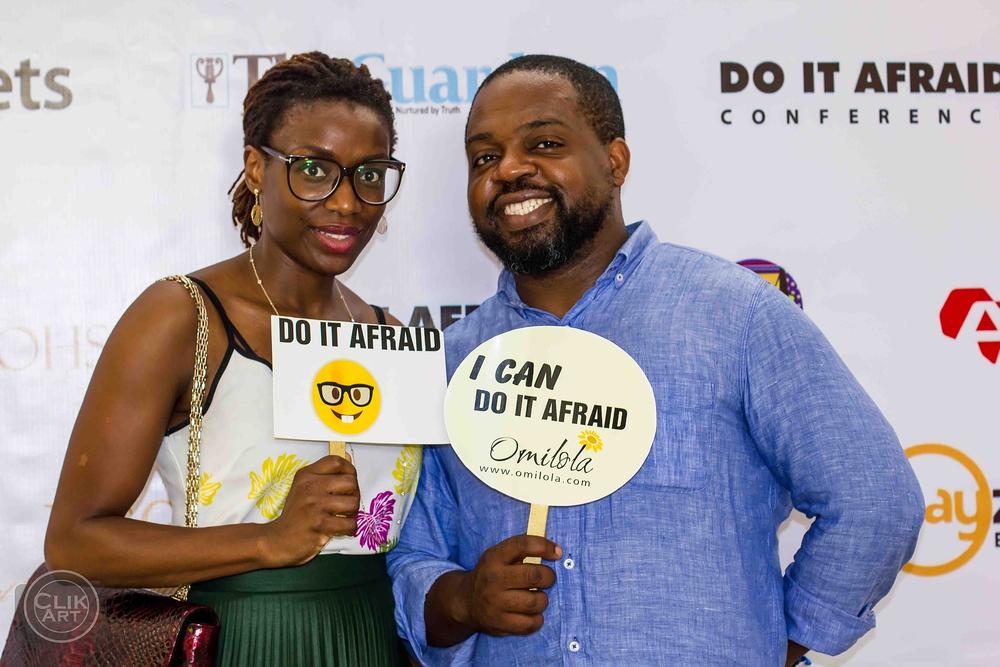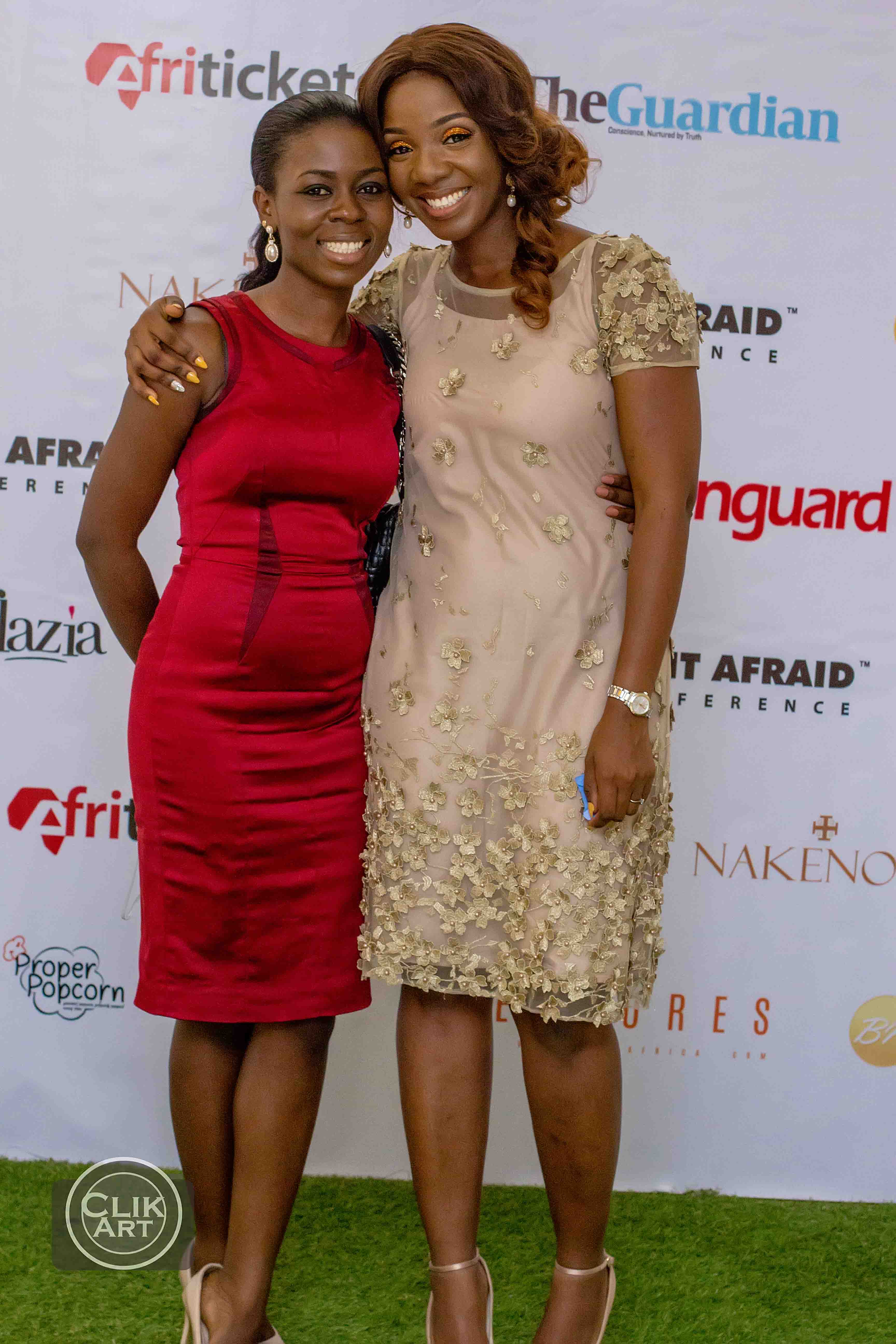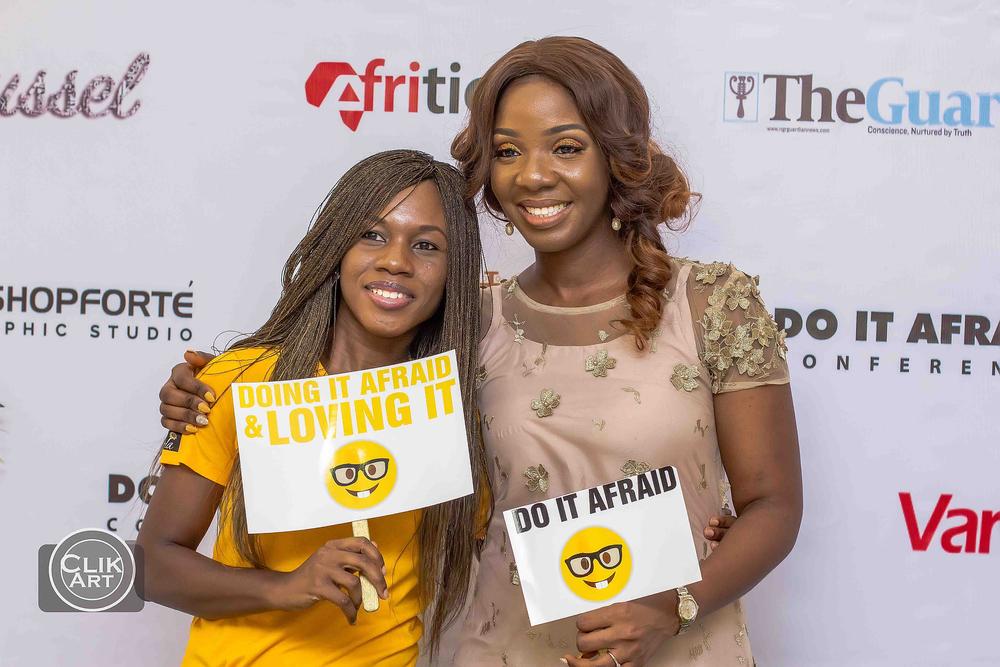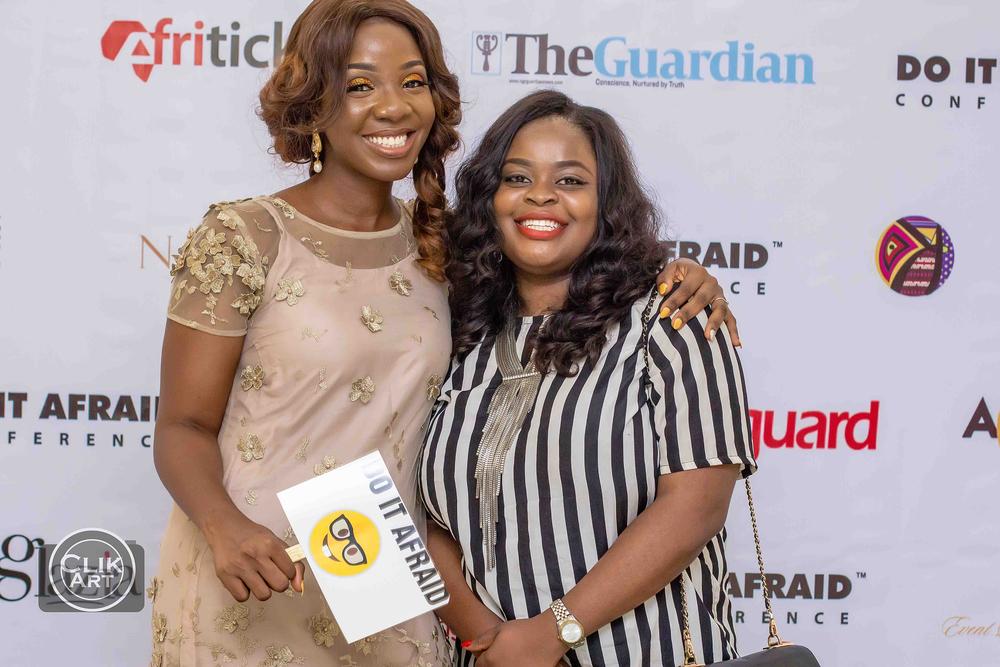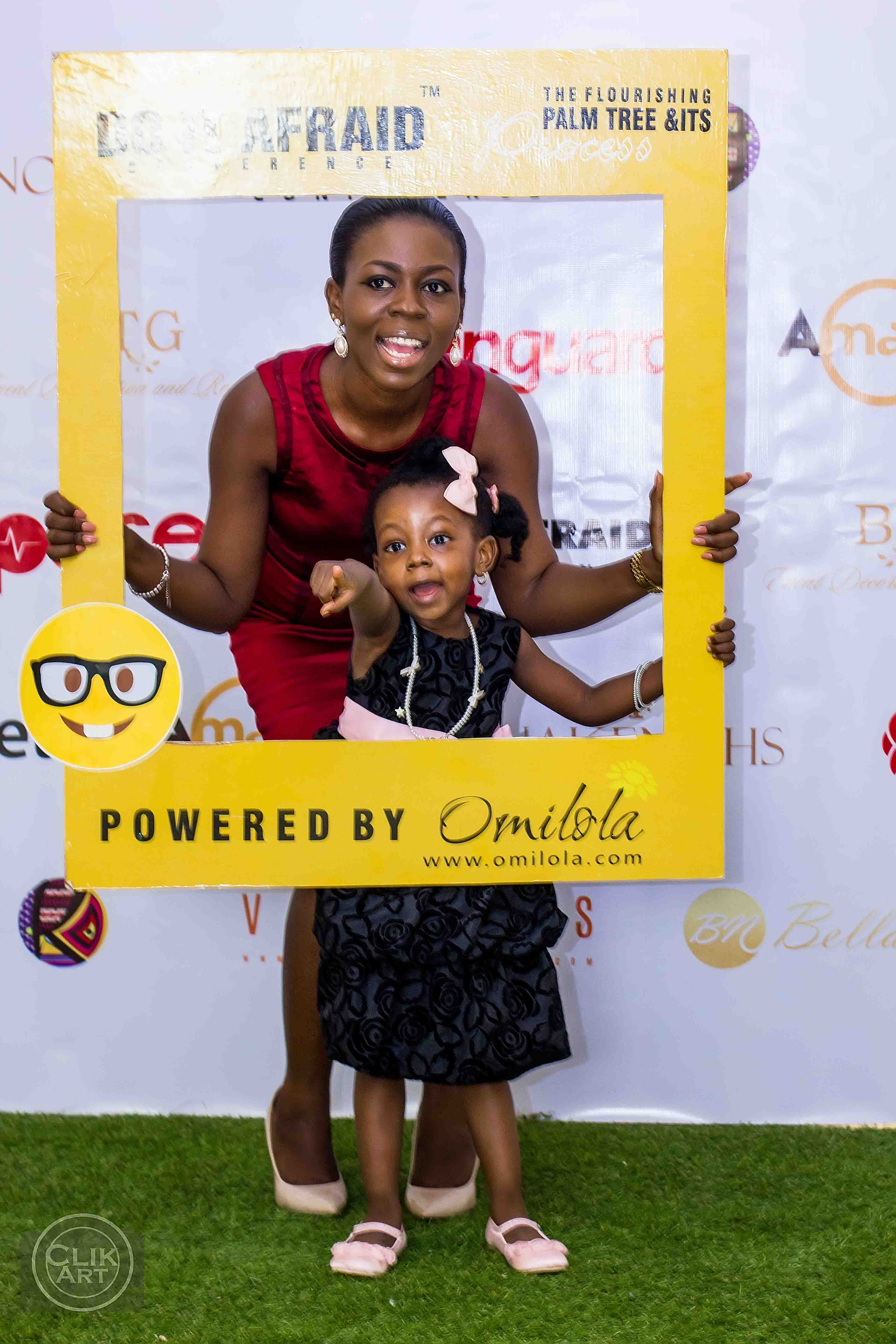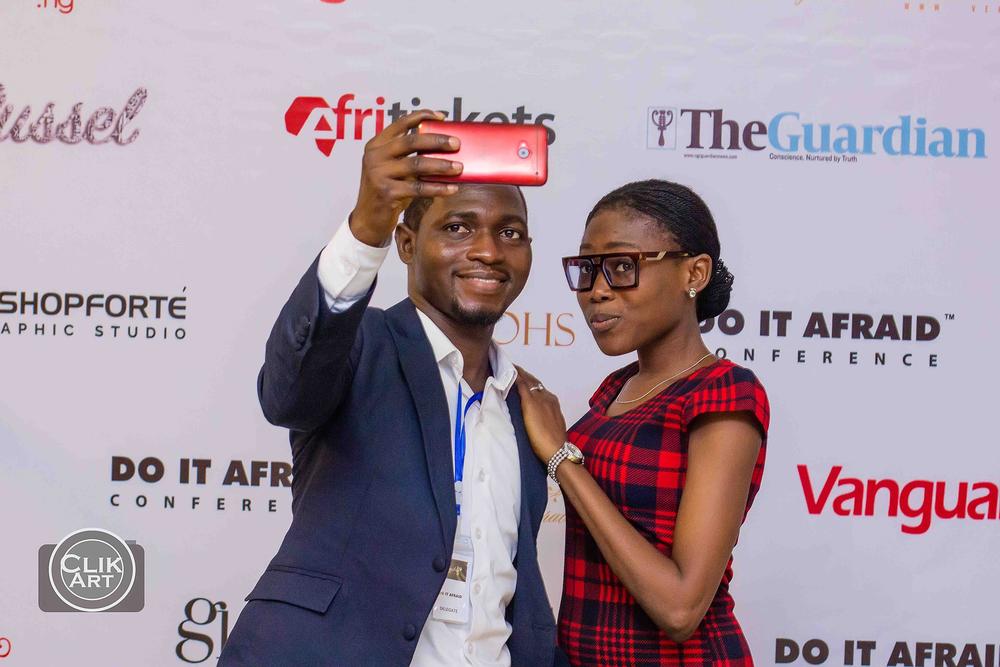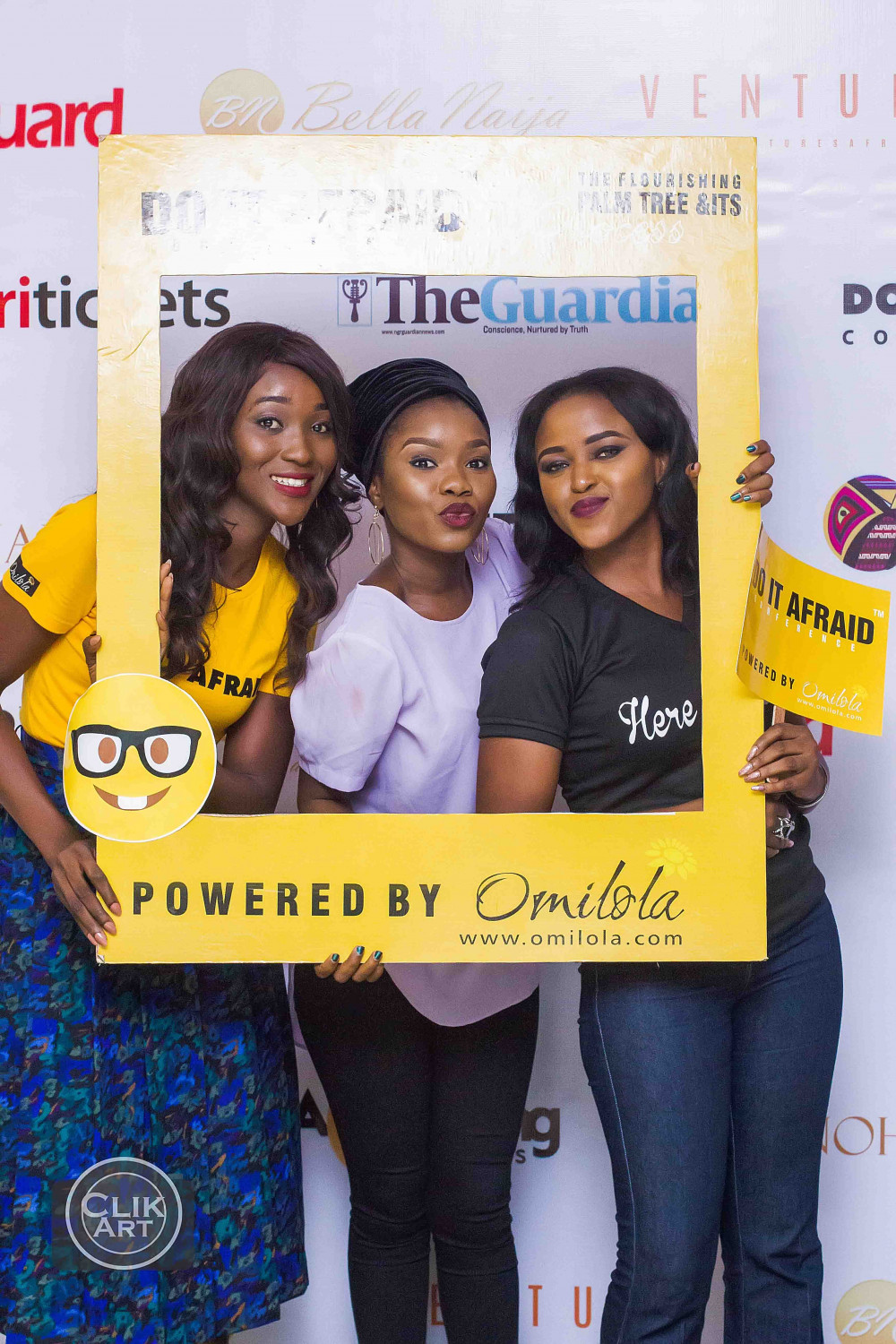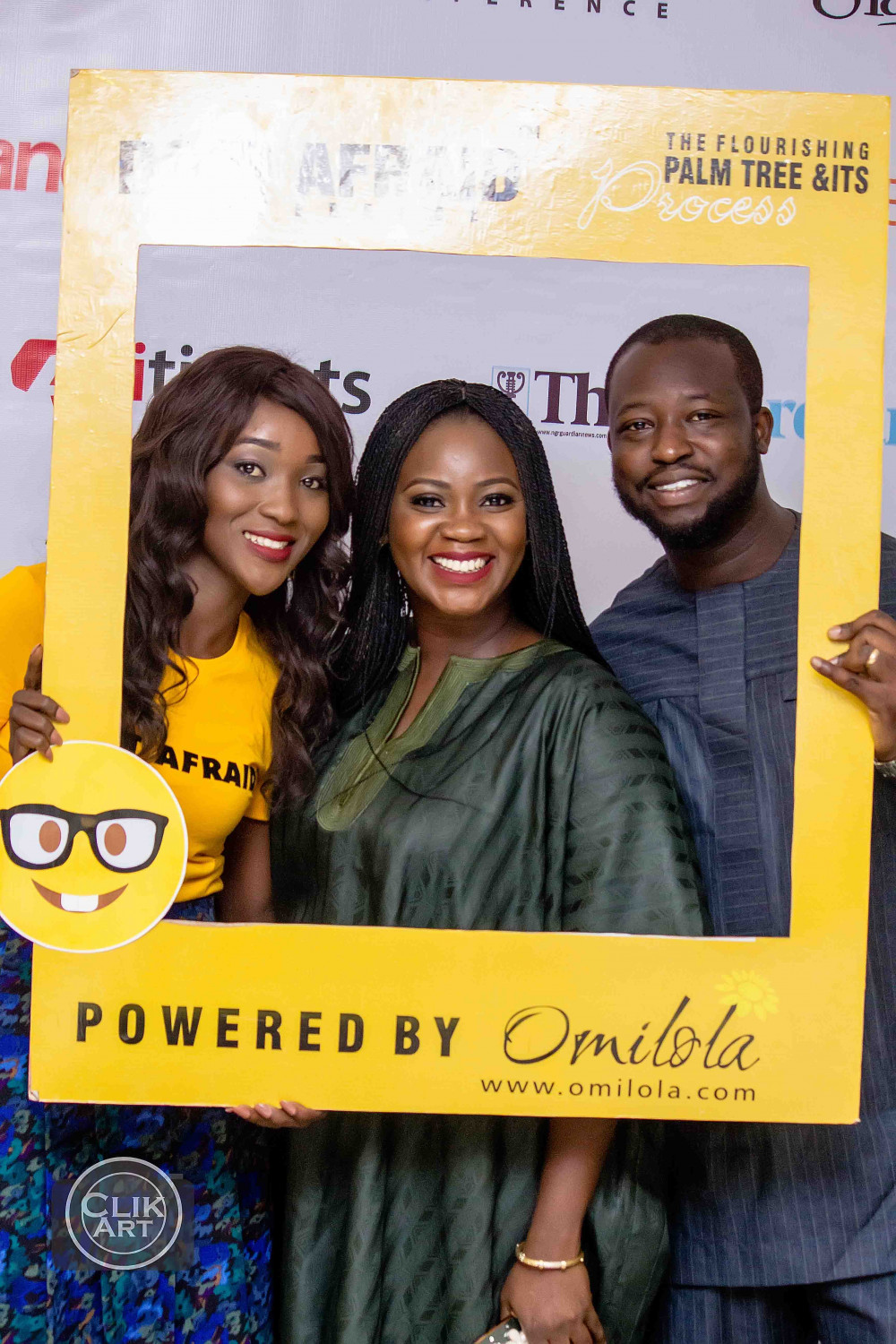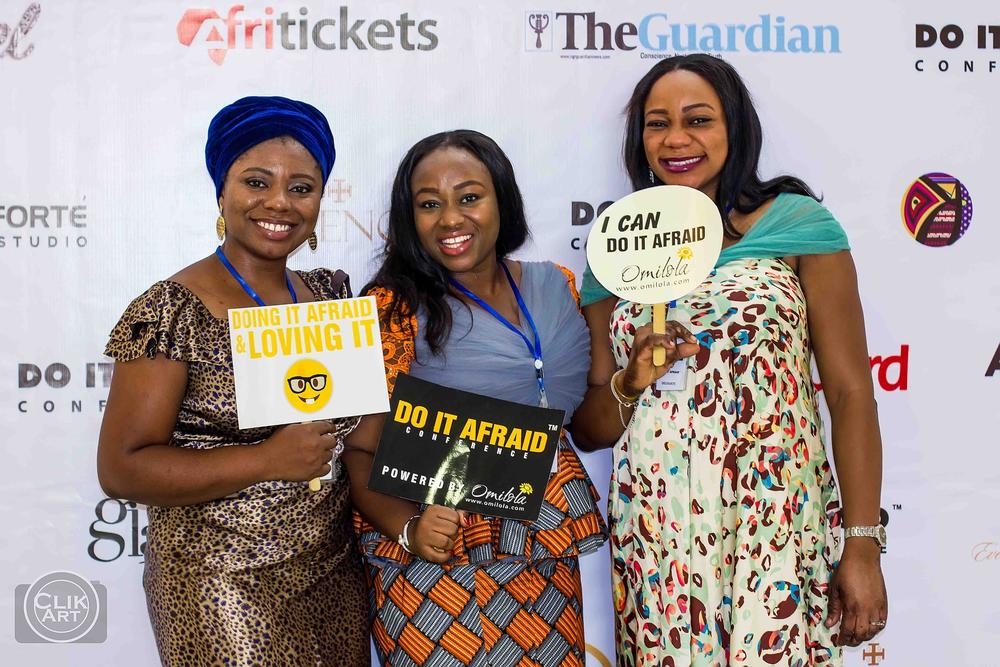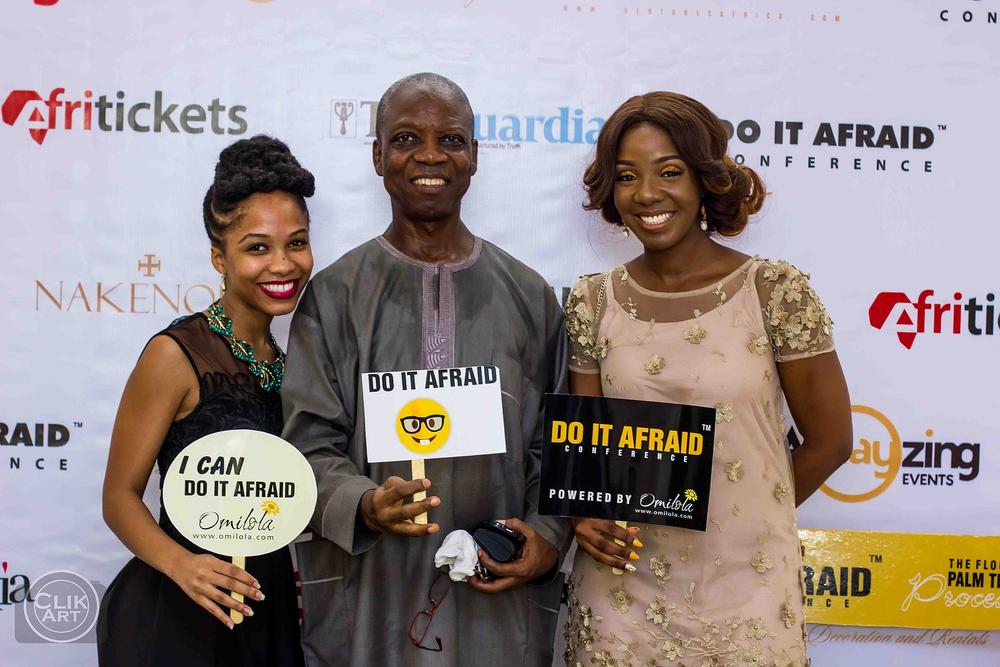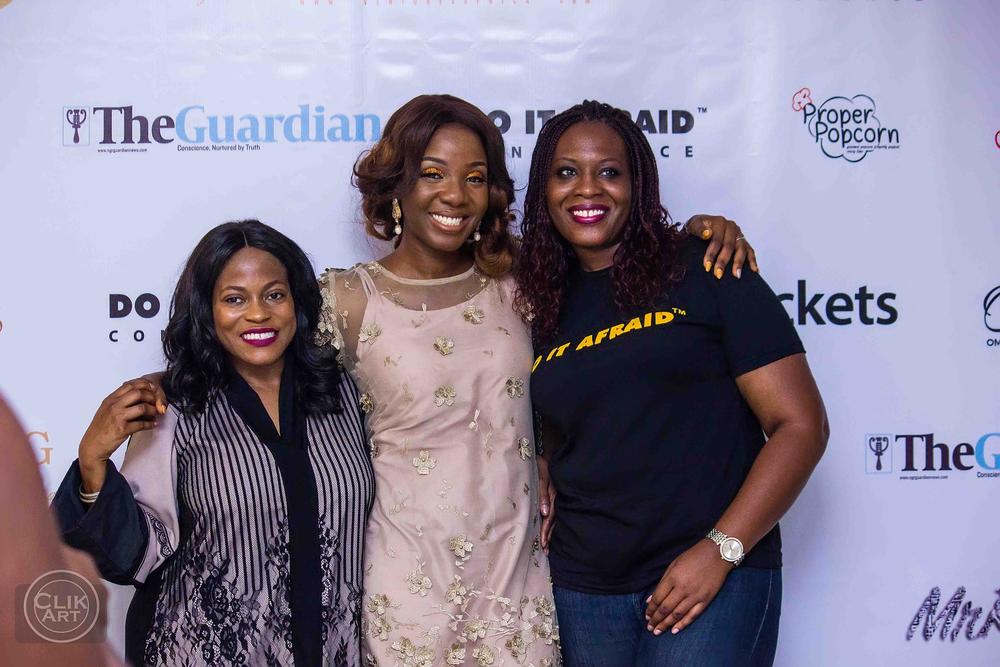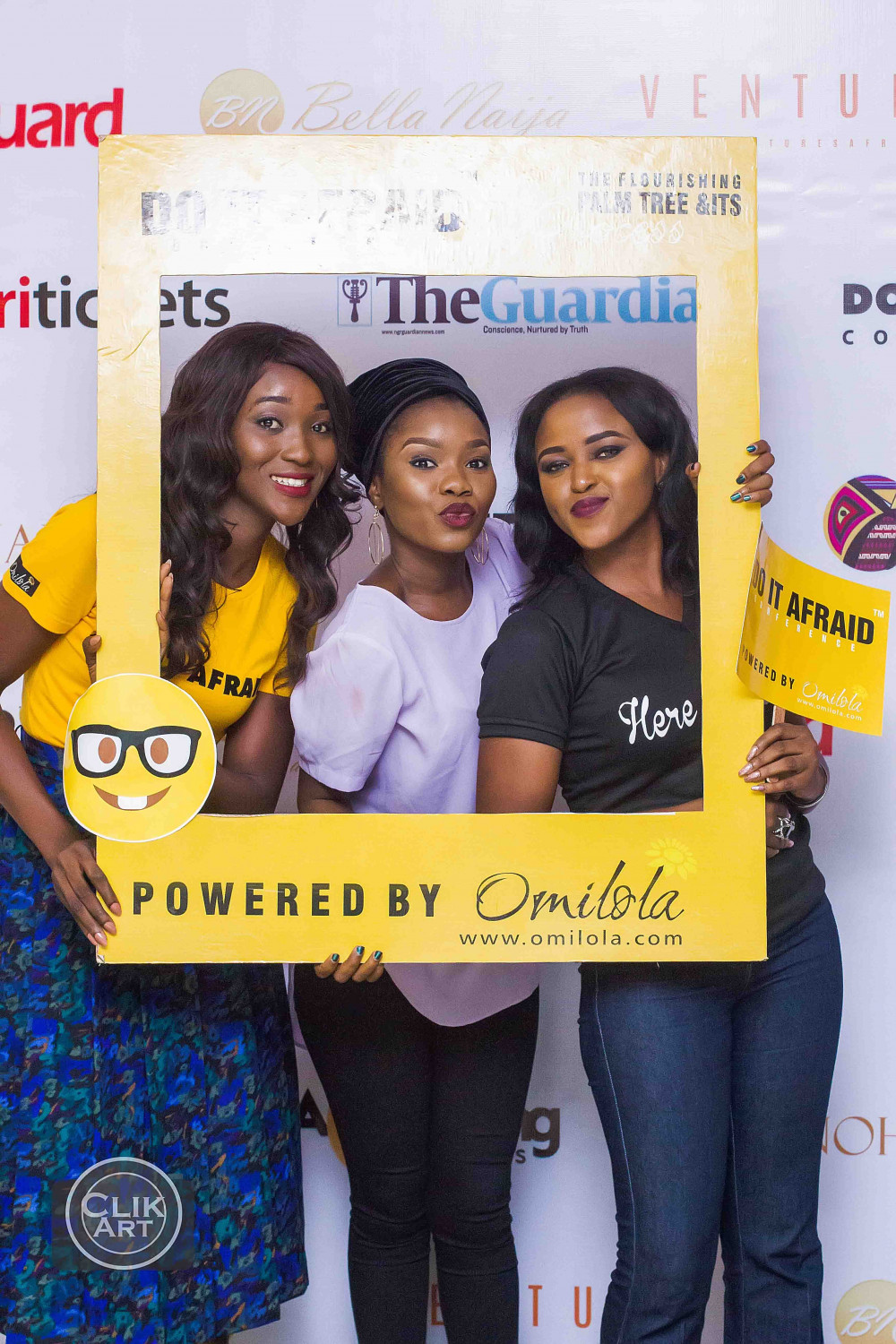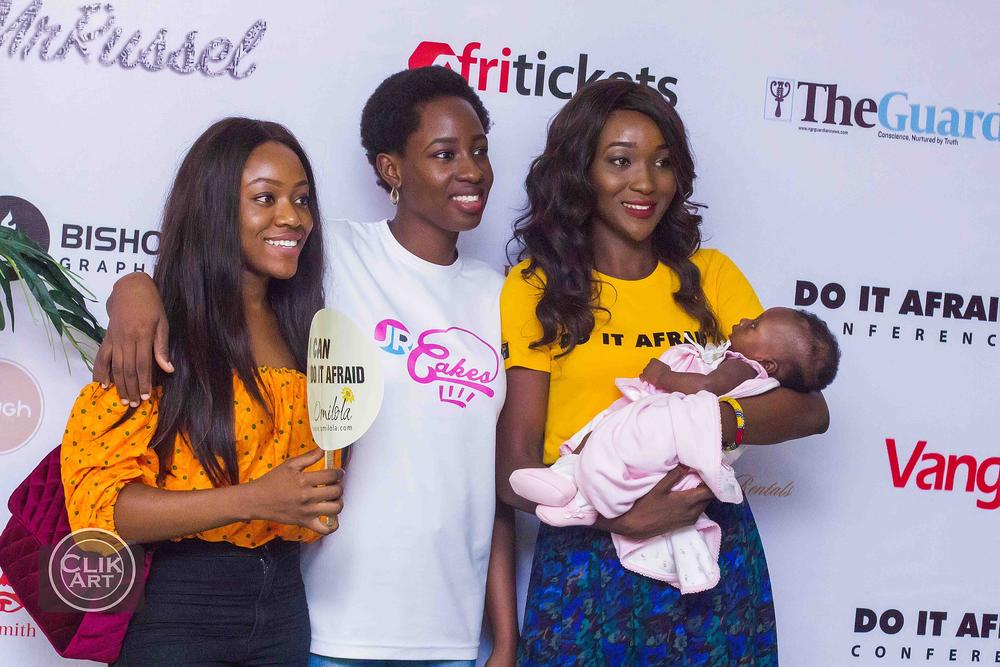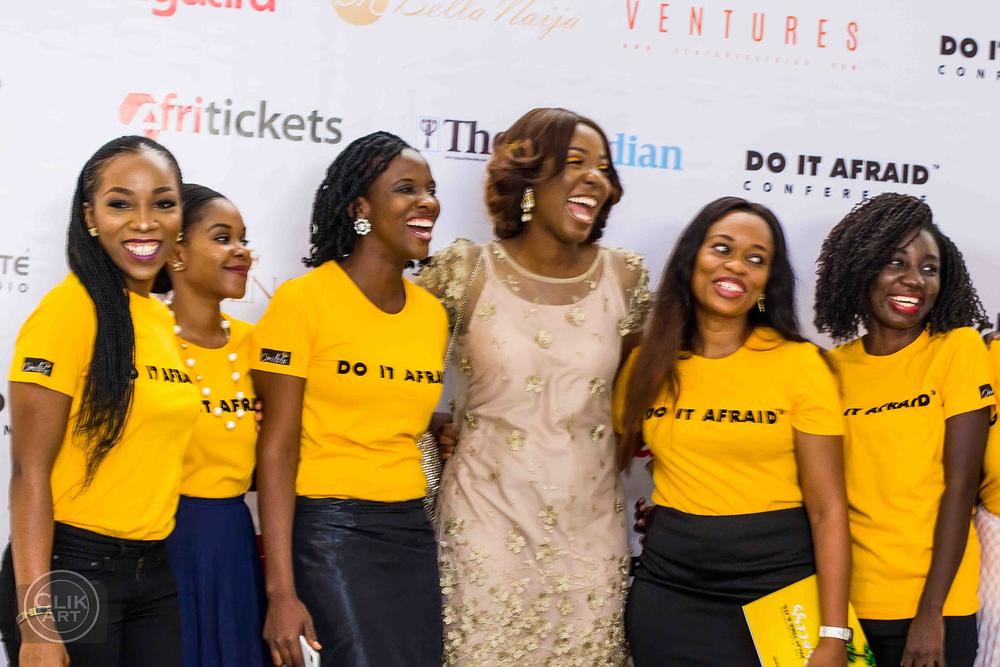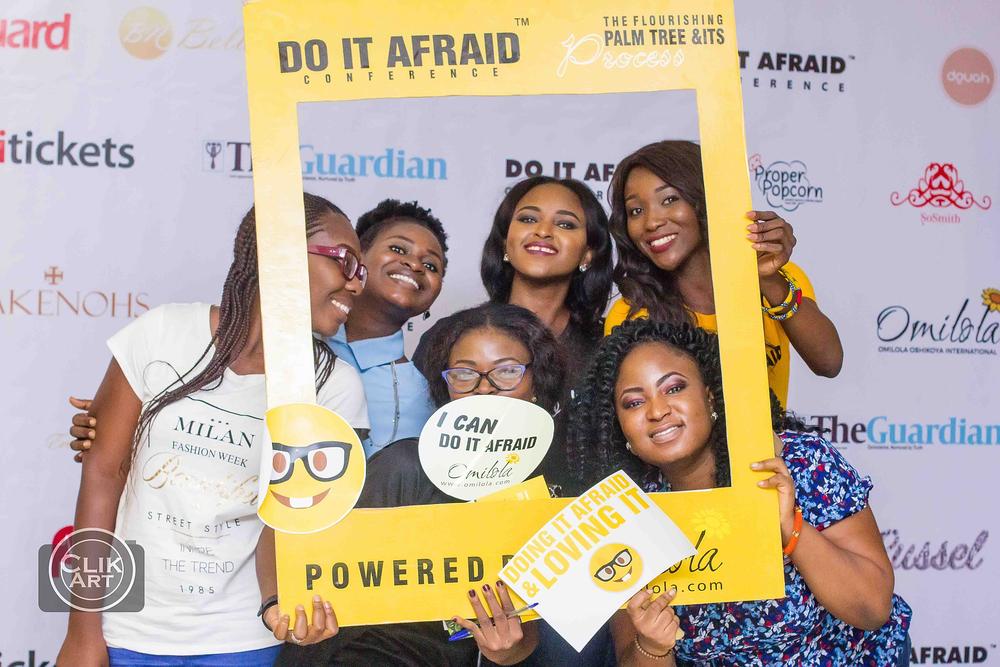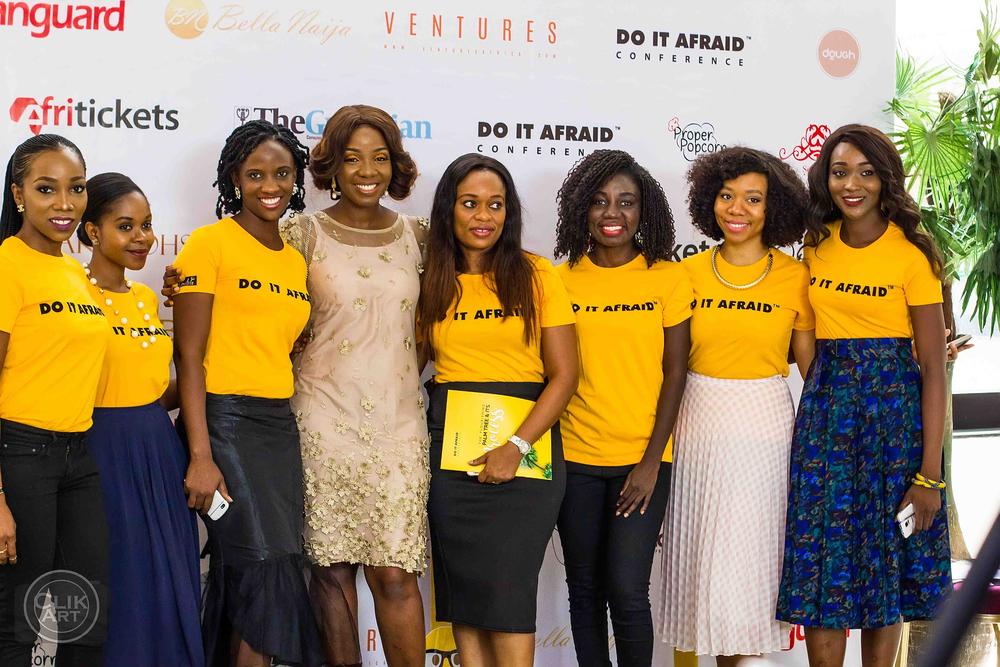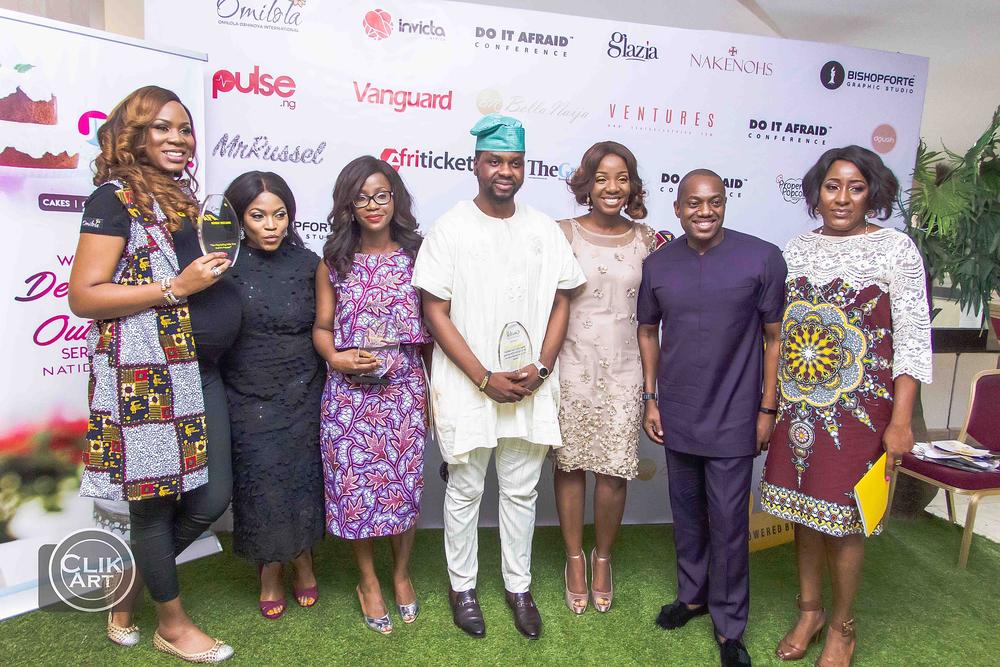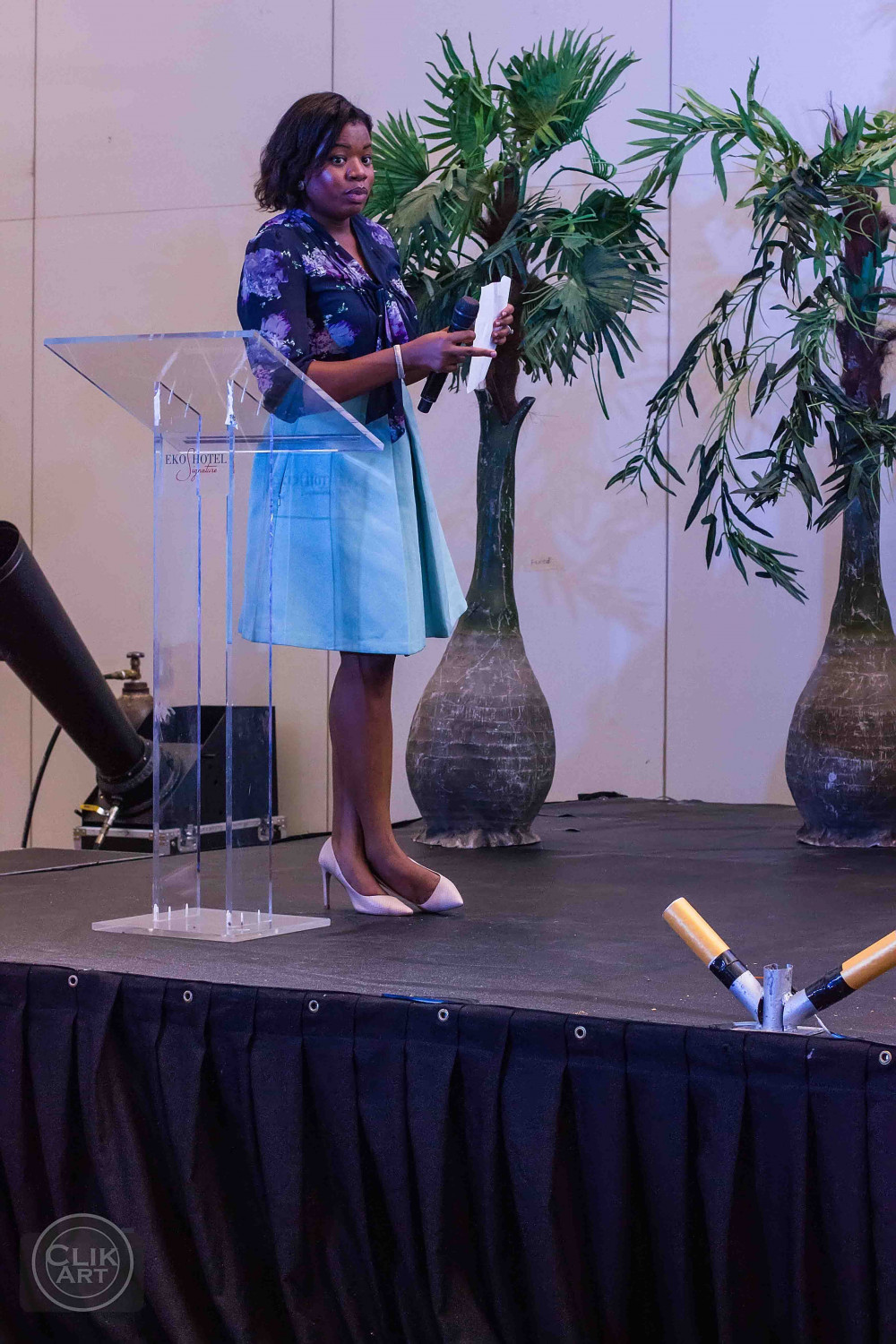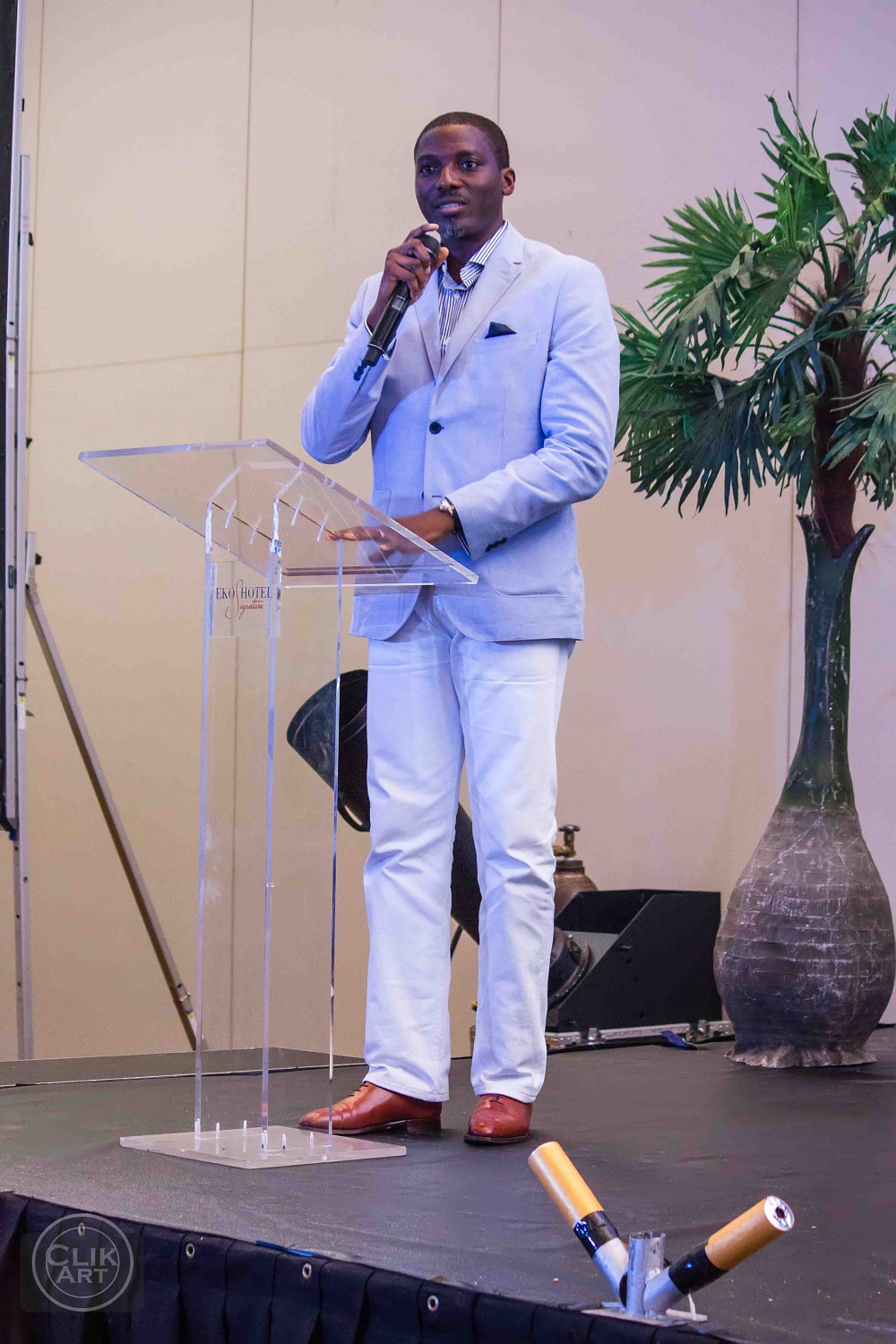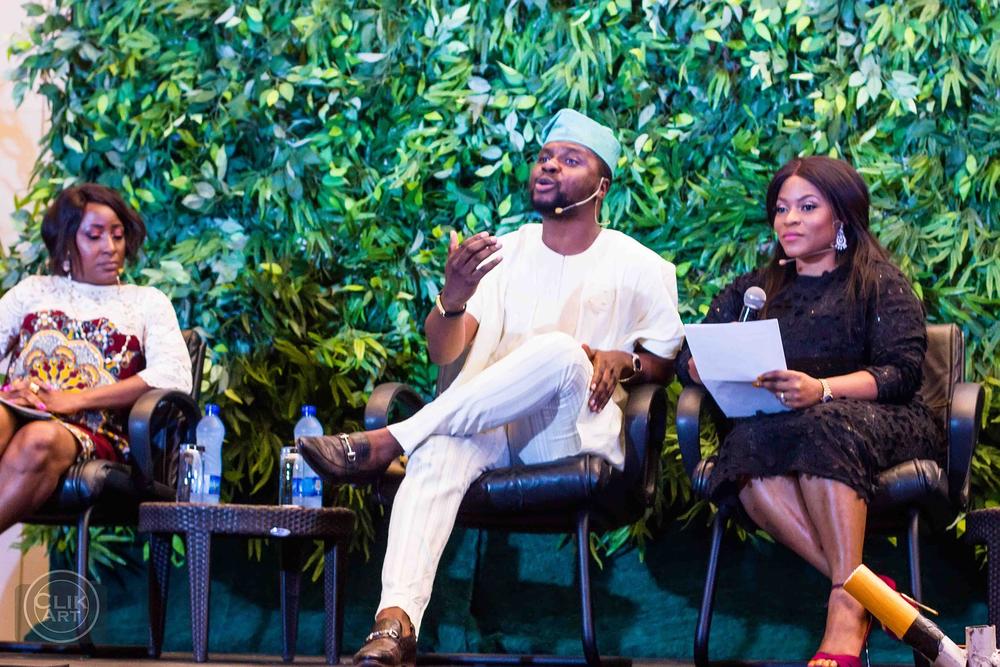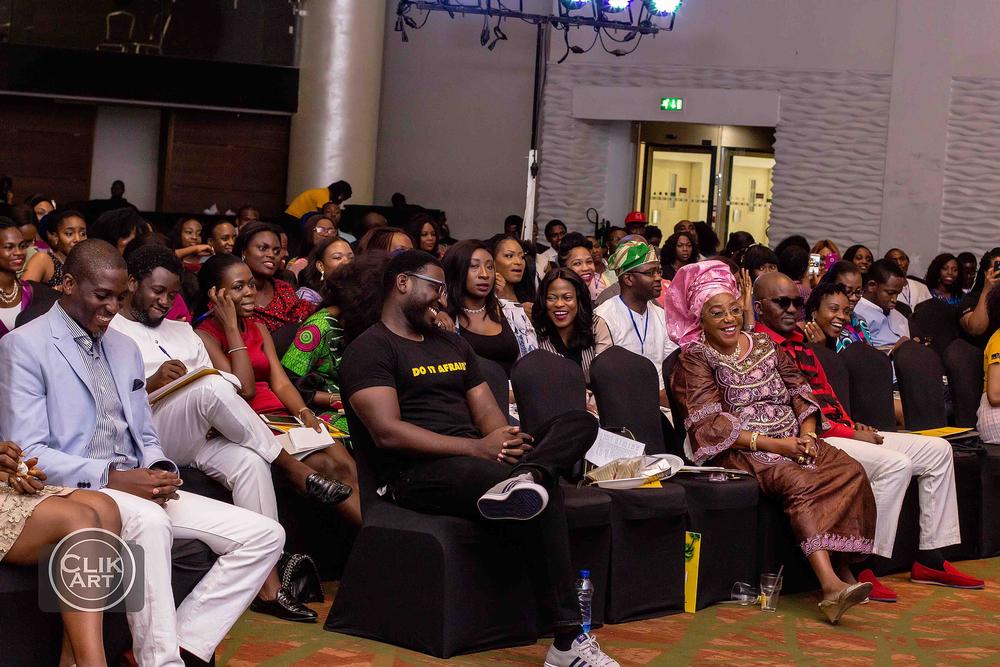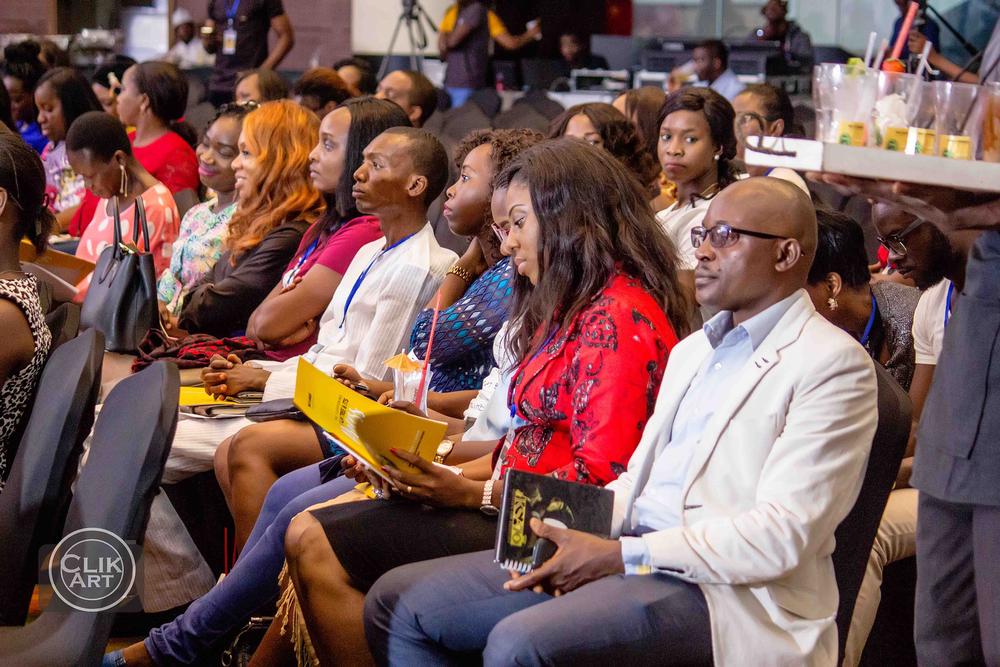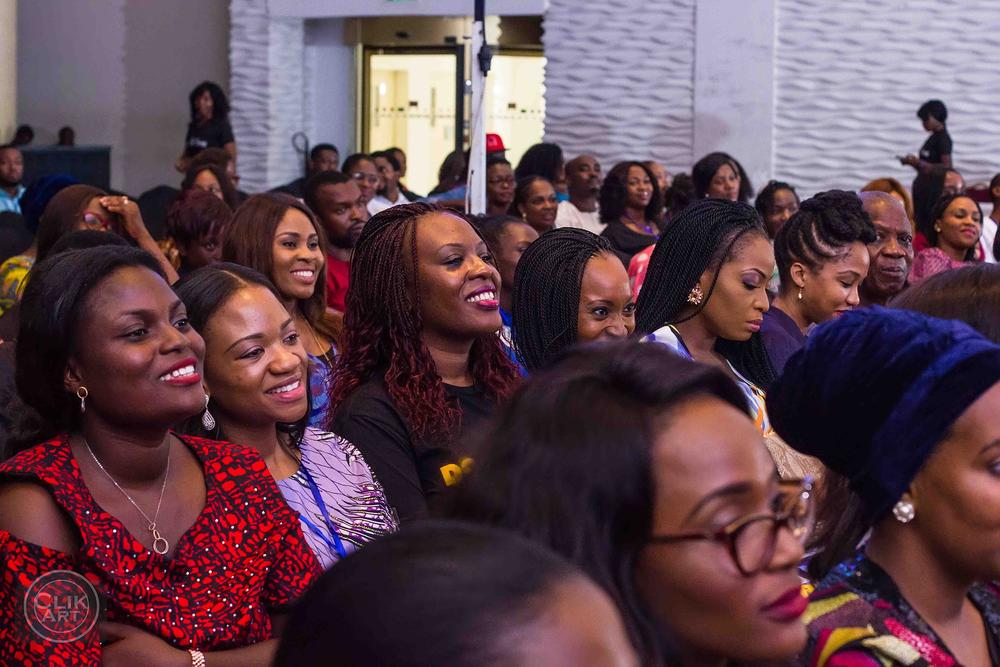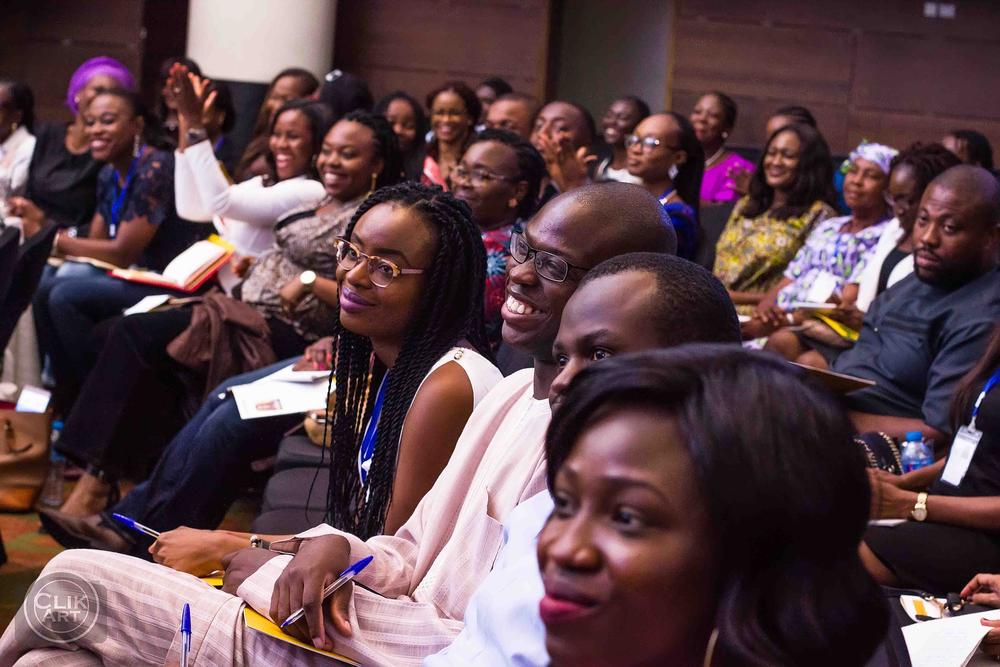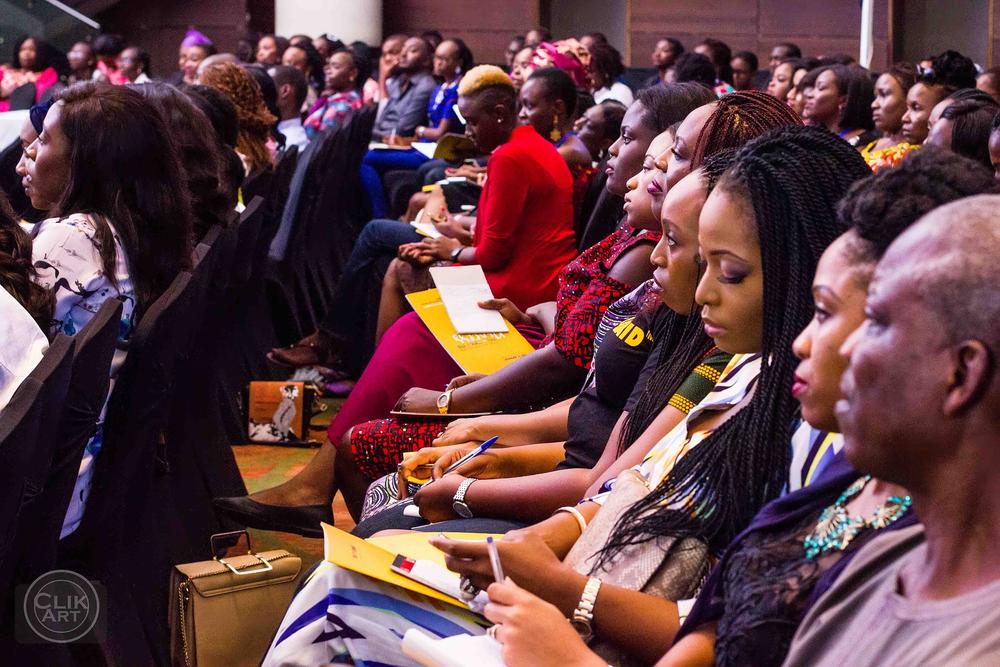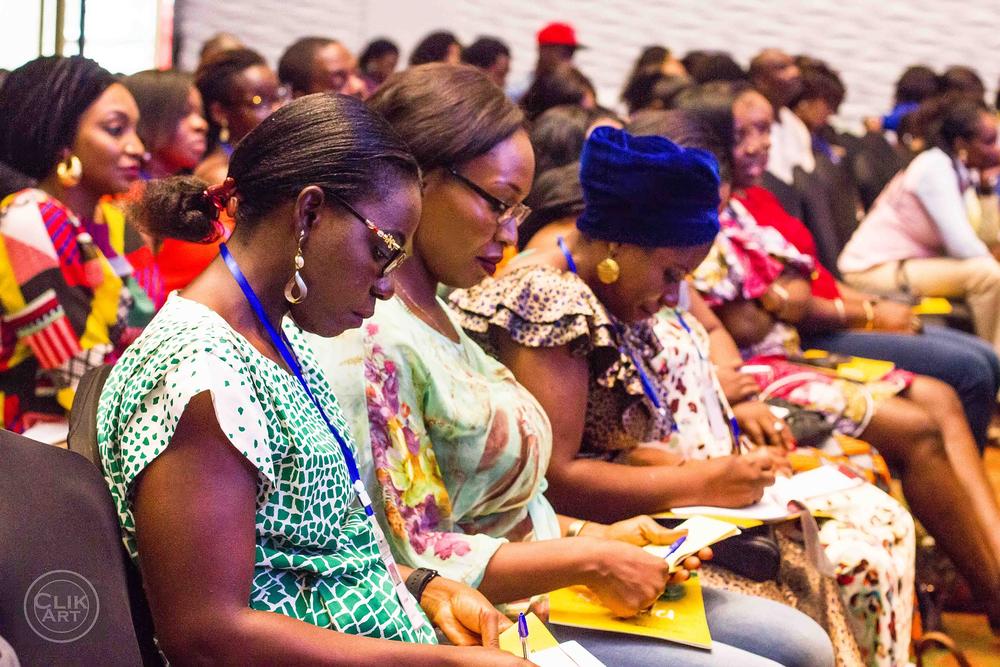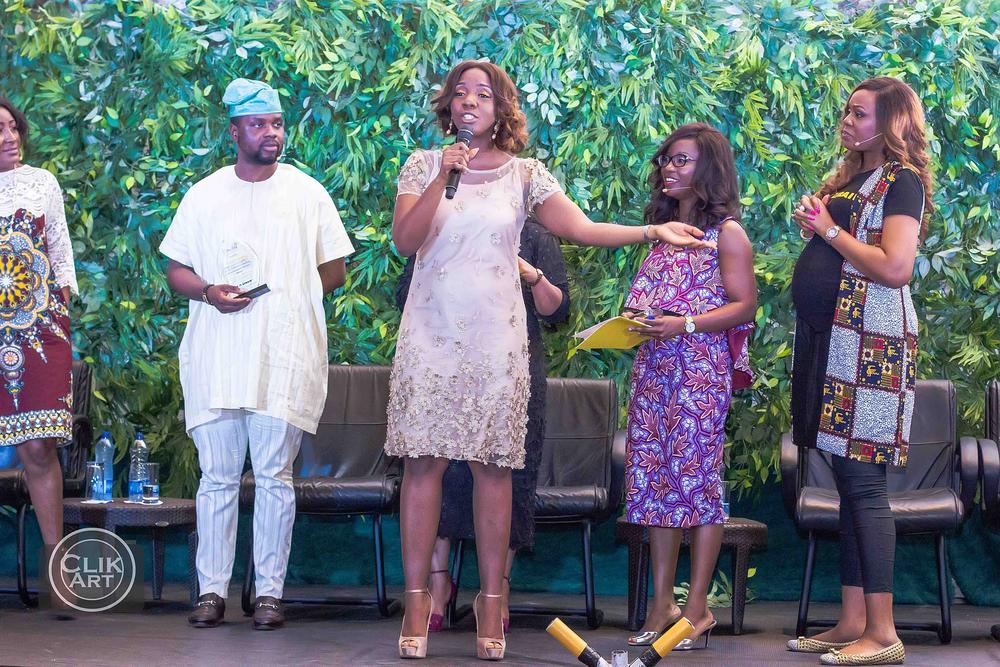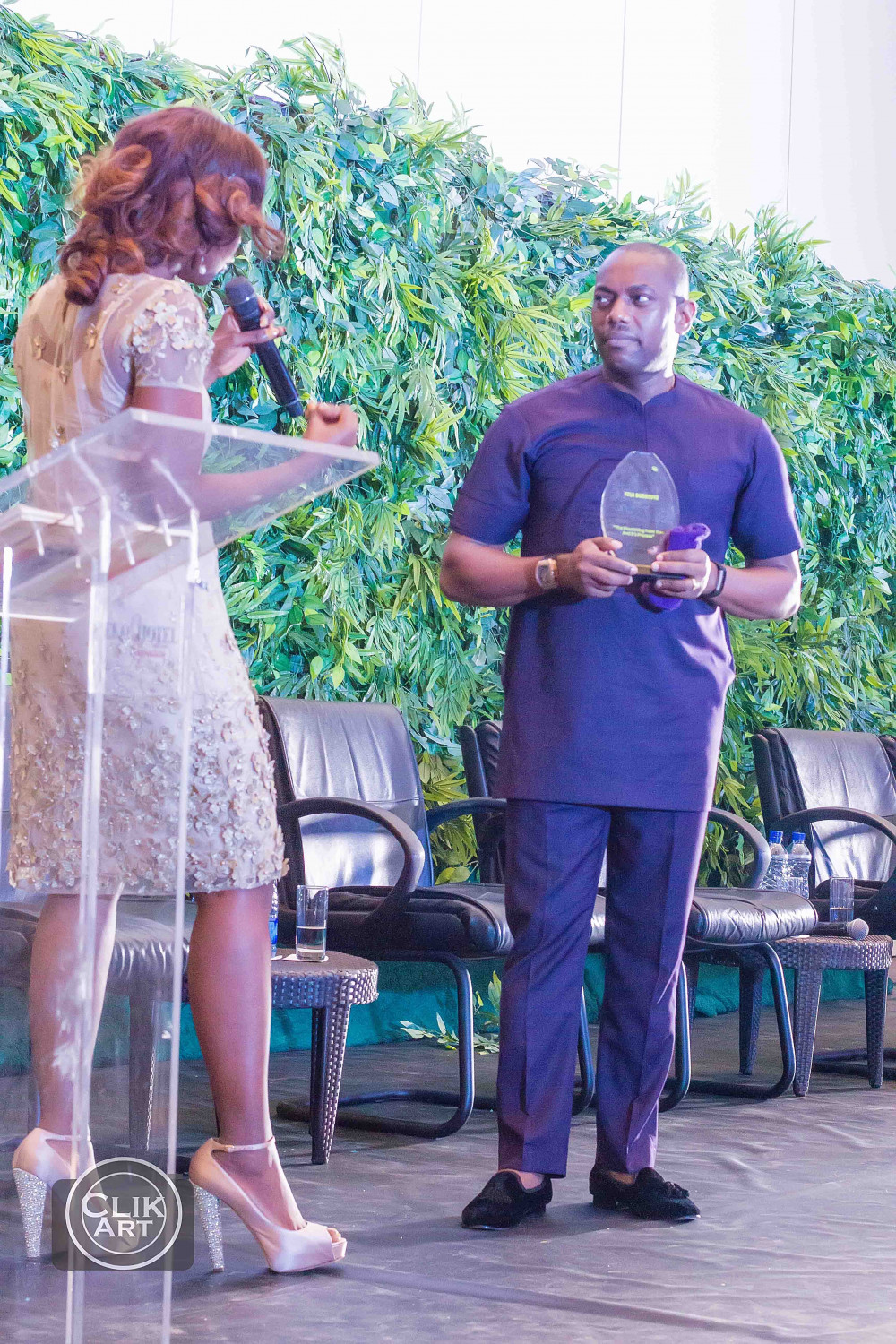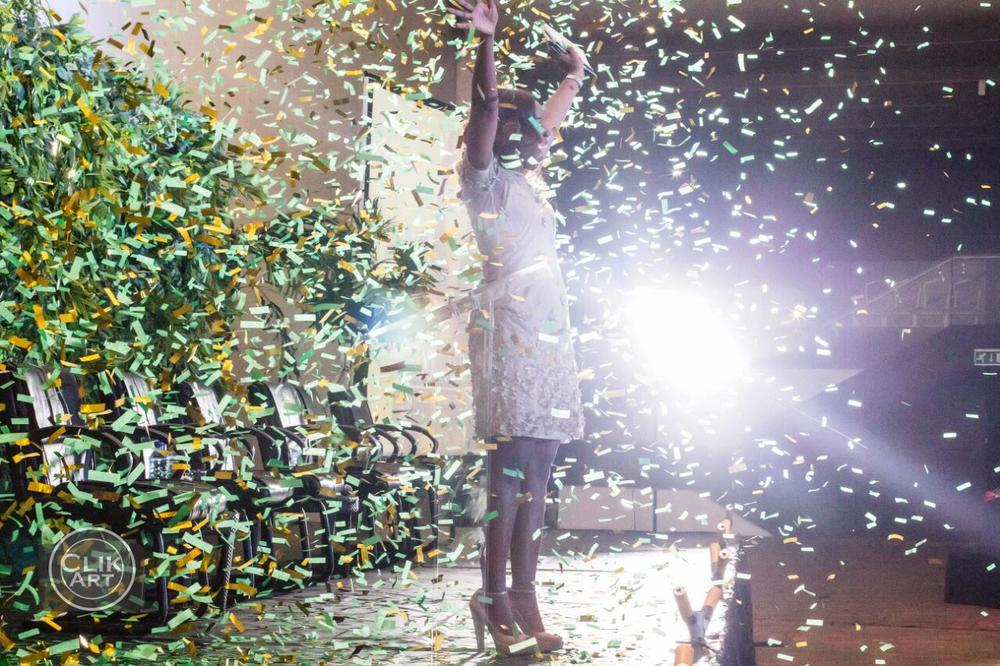 _____________________________________________________________________
BellaNaija is a media partner for the Do It Afraid Conference