Nigeria's Rep Unoaku Anyadike & Other Miss Universe Beauty Queens pay a Courtesy Visit to Philippine President Rodrigo Duterte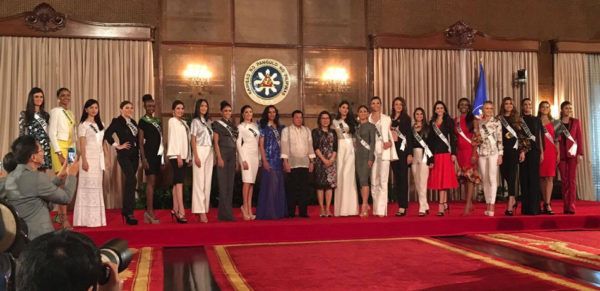 Today, the candidates of the 65th Miss Universe paid a courtesy call on Philippine President Rodrigo Duterte ahead of the finals to be held on January 30 at the Mall of Asia Arena in Pasay City.
Speaking to the ladies, the President said "Before I proceed, I'd like to make an admission that never in my life I have been in a room full of beautiful women. This is either privilege and an honor and I hope that this day will never end".
Check out Unoaku Anyadike's gorgeous dress.