A shocked Twitter user, Amarachi (@maraflux7) has accused an Uber driver of trying to kidnap her and her colleague while on a trip from Lekki to Egbeda in Lagos.
She said that the driver had told her that he needs to be directed on how to leave Lekki to Lagos mainland. She added that she directed him and later slept off, knowing fully well that her colleague does not sleep in a vehicle.
Amarachi added that she got up to find out that the driver was leading them to Ibadan, and that she saw a sign that said "Goodbye from Ogun".
See the story she shared with her friend, Worship junkie (@BonneTheFirst), who in turn posted in on twitter.
Amarachi also shared the route the taxi service sent to her after the trip: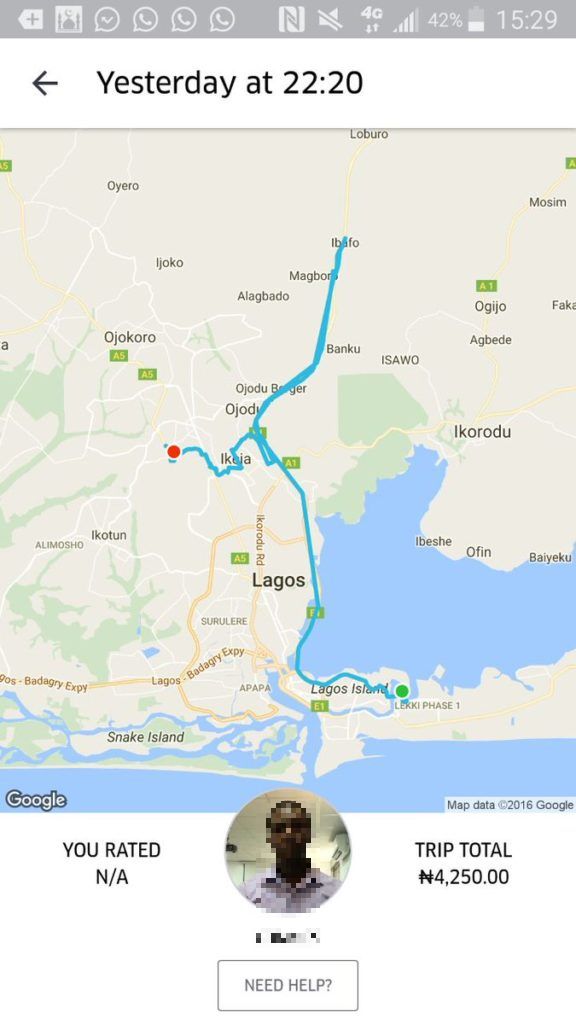 Some of her responses: