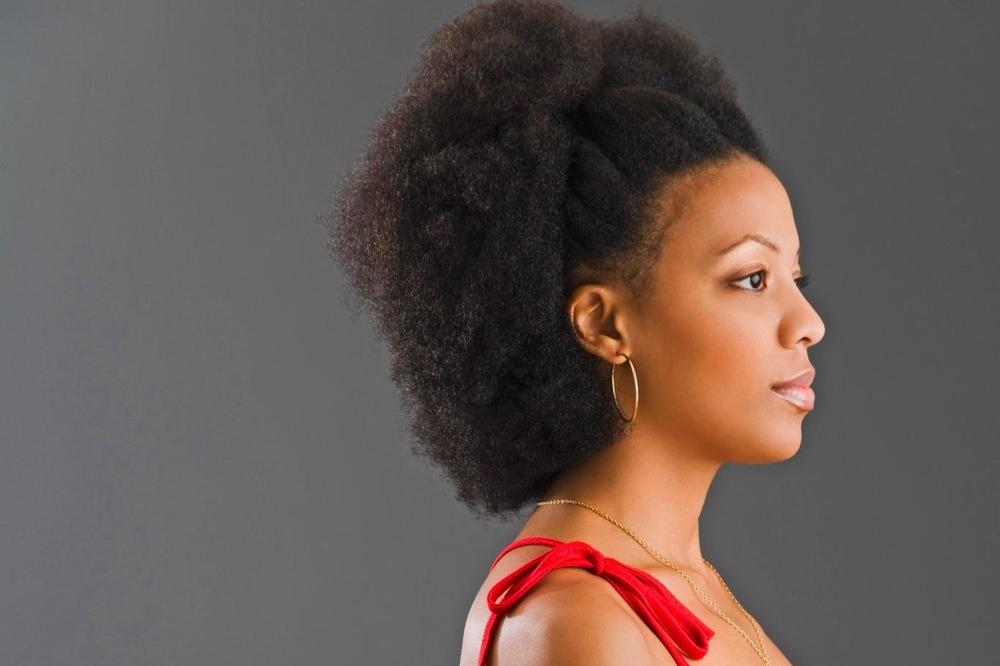 Dear ladies,
Have you been forced into a life of constantly covering your hair with wigs and weaves while watching other ladies flaunt their beautiful natural hair with full edges? Has your hairline become so terrible that you cannot even afford to show your edges? Then you may just have stumbled on the remedy you seek.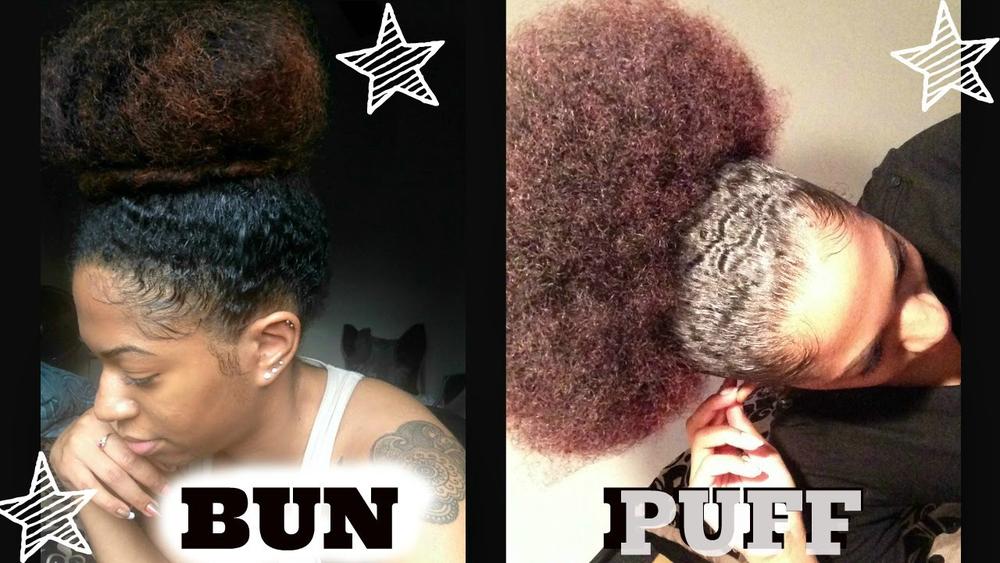 Ever heard the saying "a woman's hair is her glory"? Well, this is nothing but the truth!
A woman with beautiful healthy hair is the envy of her peers, deny it all you want, or buy expensive wigs all you want, nothing beats being to show off your natural mane and reveling in the compliments that come with it.
Don't be deceived, African hair does grow! You must have seen several pictures or videos of black women showing off before and after photos of their hair journey and probably dismissed them as fake simply because you have been unable to achieve same results even though you have been trying for longer.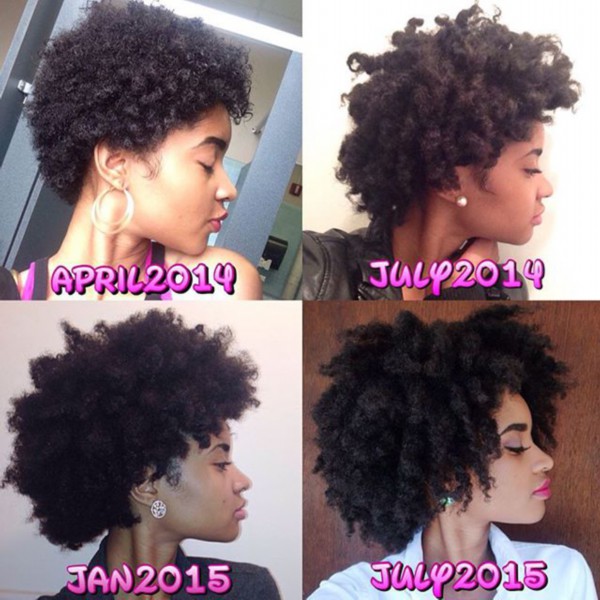 All you need to do is show it tender love and care, stay away from harmful hair products and stick to products that are specially formulated for your unique African hair! So are you ready for one of such products that actually work? Your answer has to be yes!
The new solution you are about to learn about is guaranteed to speed up your hair growth, help you retain length as well as regrow and revitalize your edges! And the best part is you do not have to go through so much hassles and mix harmful chemicals in your hair to make it work, it contains essential nutrients to help stimulate growth and nourish your scalp, you are guaranteed to see results in no time.
This hair solution is none other than the Snazi Hair Sniper: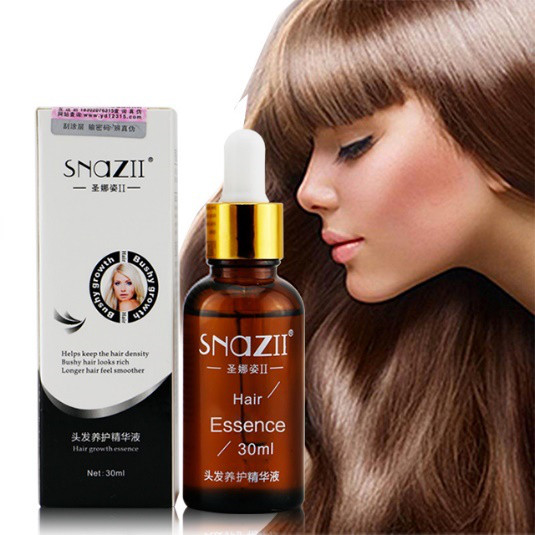 100% natural, no side effects, sulphates and parabenes free!
With the Snazi Hair Sniper you can say good bye to scanty hair growth, excess hair loss and bald edges; the serum is so potent that it also helps bald men regrow their hair. With one of these, you too would be boasting of healthy strong hair like those ladies on Youtube, and length checks won't be a frightening affair anymore.
The scientific formulation of Snazi Serum uses a patent bio-engineering technology that is used to extract active herbal ingredients that RAPIDLY accelerate hair growth, on even totally bald hair. It will work fine irrespective of your hair type or porosity.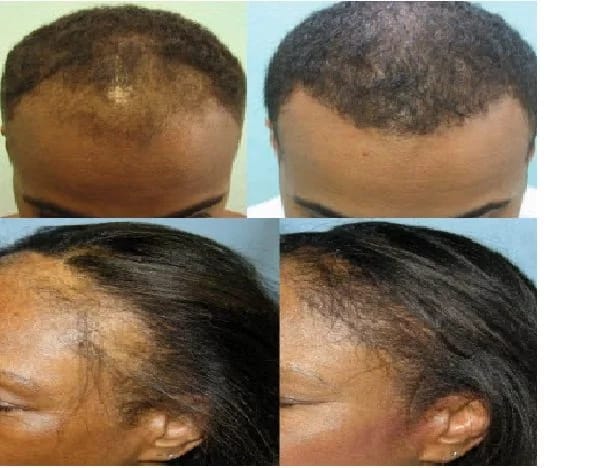 For even better results, pair the Snazi Hair Sniper with Hair Wonder hair cream.
The Hair Wonder cream helps nourish and condition the hair and scalp, resulting in faster hair growth, strong shiny black hair, and healthy scalp free from dandruff and itching. It is one of the latest craze amongst natural hair lovers, and it safe for use on natural, relaxed, treated and dyed hair. So get yourself a healthy hair of head with this amazing combo!
The Snazi Sniper Serum and Hair Wonder are currently being sold at discount prices and have been divided into 2 options depending on what your needs are.
Option 1: 2 Months Treatment (2 Bottles) = N17,000

Option 2: 4 Months Treatment (4 Bottles) +  Free Hair Wonder=> N29,000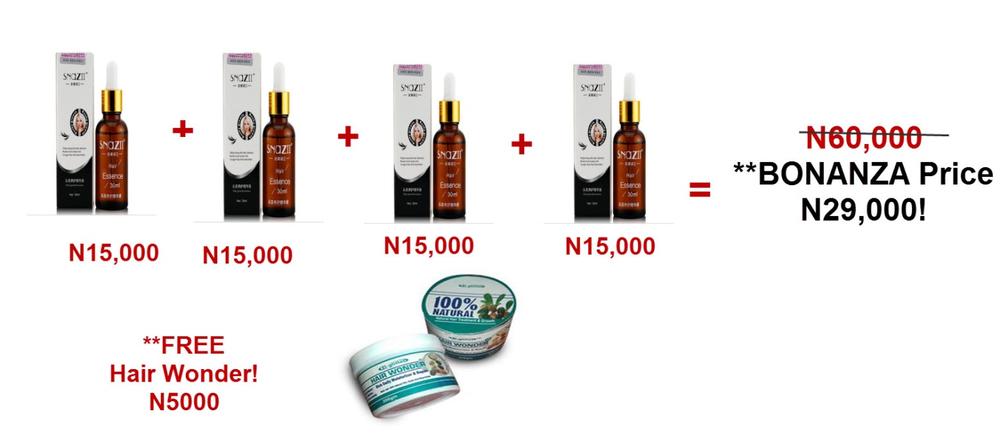 If You Buy Any of the option TODAY, you may get a chance to join the "FIRST CLASS CUSTOMERS" Club & win a FREE Hair wonder Cream worth N5,000.
How to Place Your Order Now!
Send this as SMS to 0909-515-9064 :
**Snazi-Hair-Kit**Full-Name**Phone-No**Email-Address**Deliver-Address**Local Govt**State*
Option 1 = N17,000
Option 2 = N29,000
All to >> 0909-515-9064
Once we receive your details, one of our agents will confirm the order, and we will dispatch it.
Be sure to buy from us and avoid buying fakes out there.
Grab one of these amazing packages now and start achieving your hair goals without problems!
___________________________________________________________________
Sponsored Content