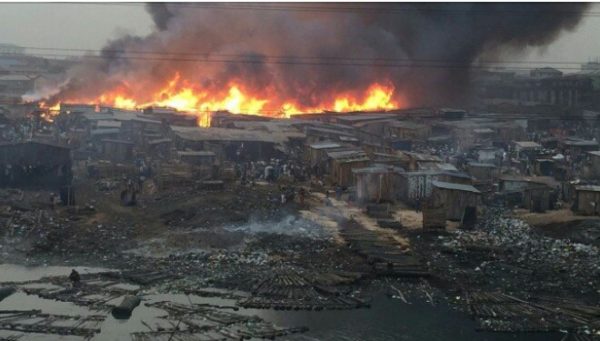 Makoko community in Lagos recorded a fresh fire outbreak on Sunday evening.
Instagram user Faith (@fabreke) posted a video of the burning shanties at about 6.35PM today.
She wrote:
Just saw this on my way to work on 3rd mainland bridge, had to stop to get this on video. Time check: 6:35pm…these are shanties that several people live in…oko baba at ebute meta I think it's called…this is devastating for the thousands of people who live here for sure. How this fire started I don't know but it doesn't look like it's going off anytime soon…I feel so bad for the people who have been rendered homeless and I hope no life is lost…hopefully fire services get there soon enough to help….