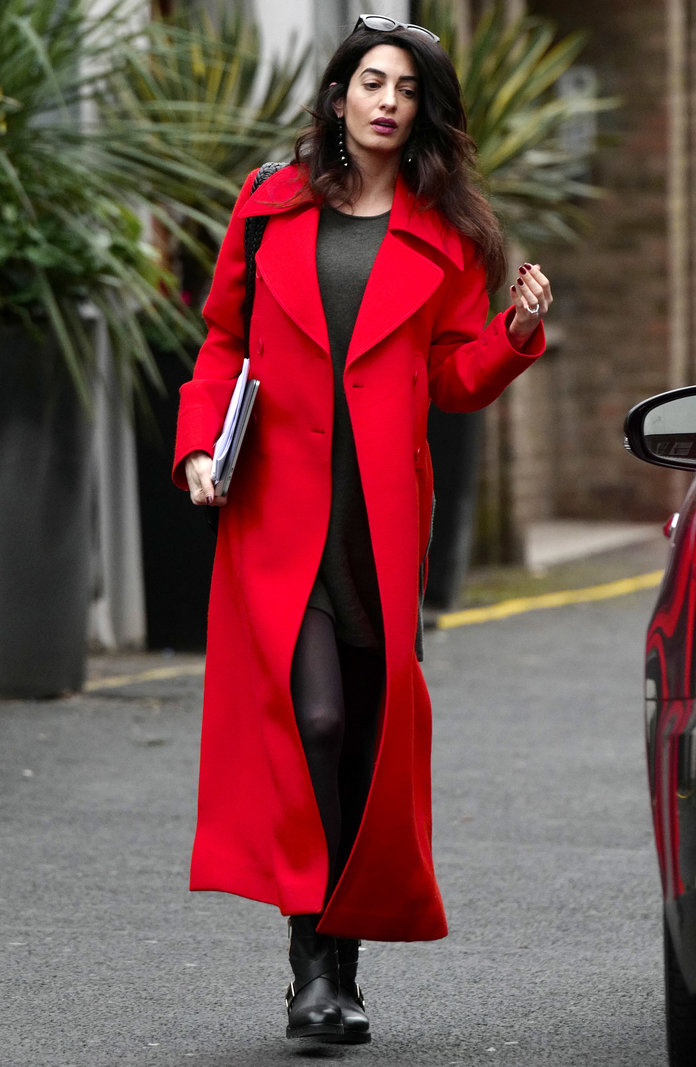 It seems as though it is the season of stylish bumps. From Beyonce to Irina Shayk and now Amal Clooney, these moms-to-be have been giving us style goals since their pregnancy announcement broke out.
After it was confirmed earlier this month that George and Amal Clooney are expecting twins, we couldn't wait to see how the fashionable human rights lawyer would dress her baby bump and it's safe to say that when she stepped out in London, we were not disappointed.
The mom to be was seen out in public for the first time since her pregnancy news was confirmed, and she looked as chic as ever in a bright red coat that masterfully covered up her growing tummy. She paired the statement topper with a gray jersey dress, black tights, and edgy motorcycle boots. The mother-to-be further accessorized with oversize sunnies, eclectic statement earrings, and a black fringe leather bag.
We can't wait to see more BN Style Your Bump moments from Amal Clooney.
Source: Instyle