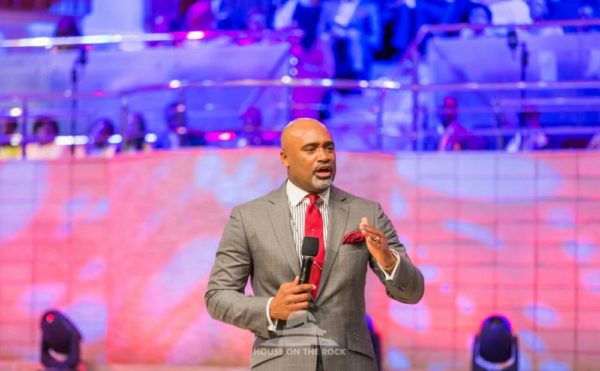 Pastor Paul Adefarasin, the Senior Pastor of the House on the Rock Church, has paid tribute to gospel artist, Eric Arubayi, who passed away on the 11th of February.
Before his death, Eric was one of the House on the Rock Church's Choristers.
Pastor Paul took to his Facebook page to say:
"It's been a week since we suffered the colossal loss of a greatly gifted son of House on the Rock, Eric Arubayi. Eric was a soul-stirring worshipper with an intense zeal for the Lord and though we do sorrow, we do not sorrow as those with no hope.
We will certainly see Eric with Jesus again. We celebrate the life he lived and the legacy he leaves behind. I'm convinced Eric is walking the streets of gold, singing with the angels, worshipping our one true King.
We are warmly consoled by the fact that he is in a much better place with the other Saints of the gospel where no pain can reach him. Let us remember his lovely wife, Chinonso and their adorable son, Jayden in our prayers; that the Almighty God will grant them the grace to bear this loss.
Dear Family, I urge you to remember that while this is not our home, our purpose here is to bring God's kingdom to Earth. May we never tire in this work of salvation. Eric, thank you for the gift you are to my family, to House on the Rock church and to the body of Christ; we would miss you greatly. Adieu to a noble Nigerian".