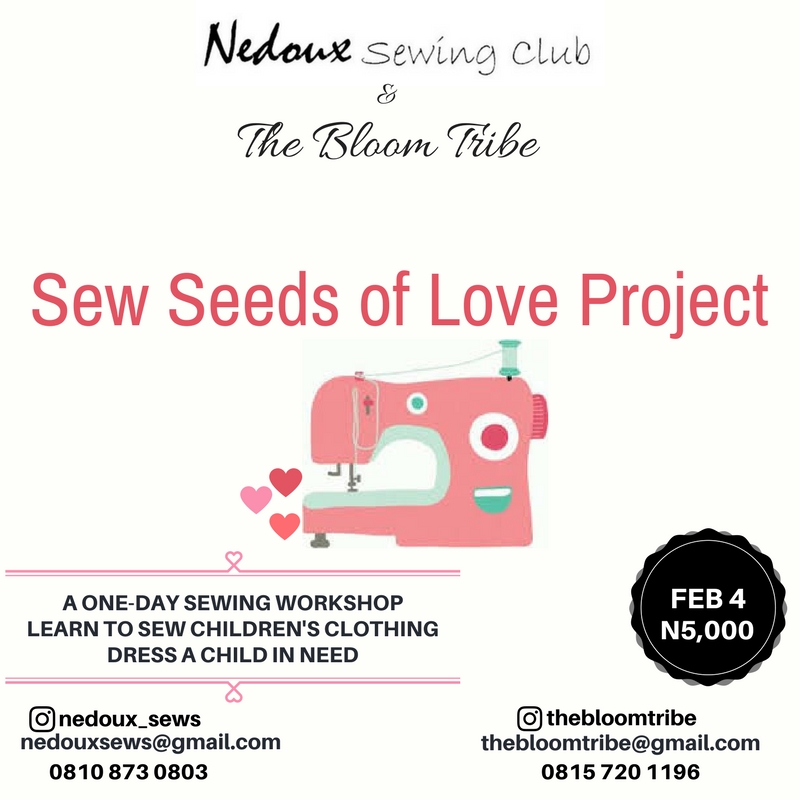 The Nedoux Sewing Club and The Bloom Tribe would love to introduce the "Sew Seeds of Love Project",  a purposeful collaboration aimed at donating tailored clothes to less-privileged children.
Most children from less privileged communities, especially those in orphanages,  typically receive hand-me-downs, very rarely do they know the joys of wearing never-been-worn-before clothes.  Every child deserves to have brand new clothes specially made or bought for them, because every child deserves to feel loved.
This is a one-day sewing workshop scheduled to hold in Lagos on Saturday the 4th of February 2017, designed to train people on how to use electric sewing machines and also sew lovely children's clothing.  One Hundred garments will be made by the end of the workshop and donated to charity.
The Bloom Tribe
The Bloom Tribe exists to loose chains of injustice, set the oppressed free, share our food with the hungry, provide shelter, cloth the naked and take care of families.  According to Matthew 5: 14-16, we exist to light up and add flavour to a dark, bitter world.  Our vision is to build a community of people that will take up compassion and live out simple acts of God's love.
The Nedoux Sewing Club
The Nedoux Sewing Club holds monthly one-day workshops designed to equip absolute beginners with valuable sewing skills.  At the end of the workshop, participants would create garments using an electric sewing machine. Our vision is to inspire creativity and a can-do mindset in others.
Our Goal
The teaching methodology for the "Sew Seeds of Love Project" has been simplified, such that the 20 participants will be adequately trained and able to produce five garments each during the workshop. Thus, a total of One Hundred cute garments will be created for donation.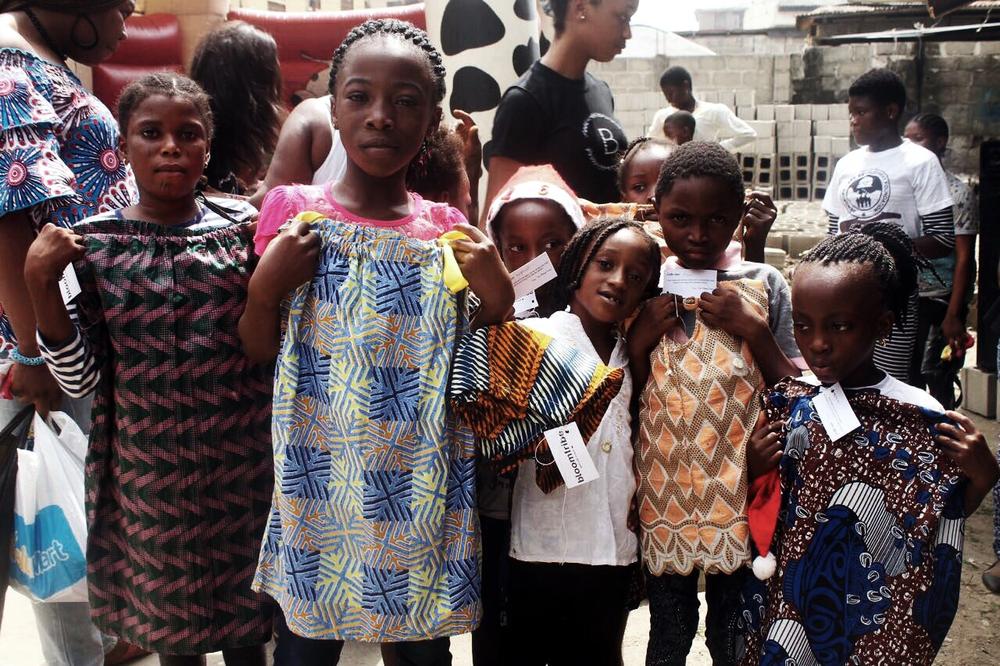 Contact details for registration:
Email : [email protected] & [email protected]
Phone: 0810 873 0803 & 0815 702 1400
Visit: www.thebloomtribe.org
Let's show kindness, come sew seeds of love with us!
_____________________________________________________________________________
This content has been published for free as part of BellaNaija.com's commitment to youth, education, healthcare and community development as part of our corporate social responsibility programme.