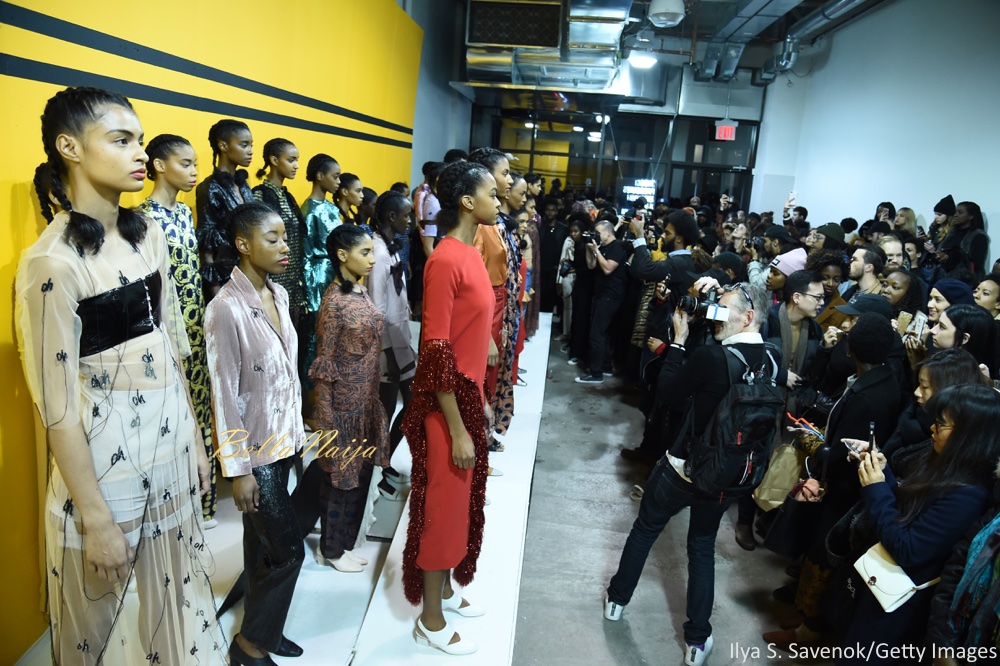 Nigerian designer Maki Oh, released her new collection at the ongoing New York Fashion Week shows today, at Space Studios in New York City.
The backdrop for the presentation reminded so much of our Danfo buses here in Nigeria, buses that Governor Ambode has announced will cease to exist on Lagos State roads very soon.
The label partnered with OXOSI for the presentation.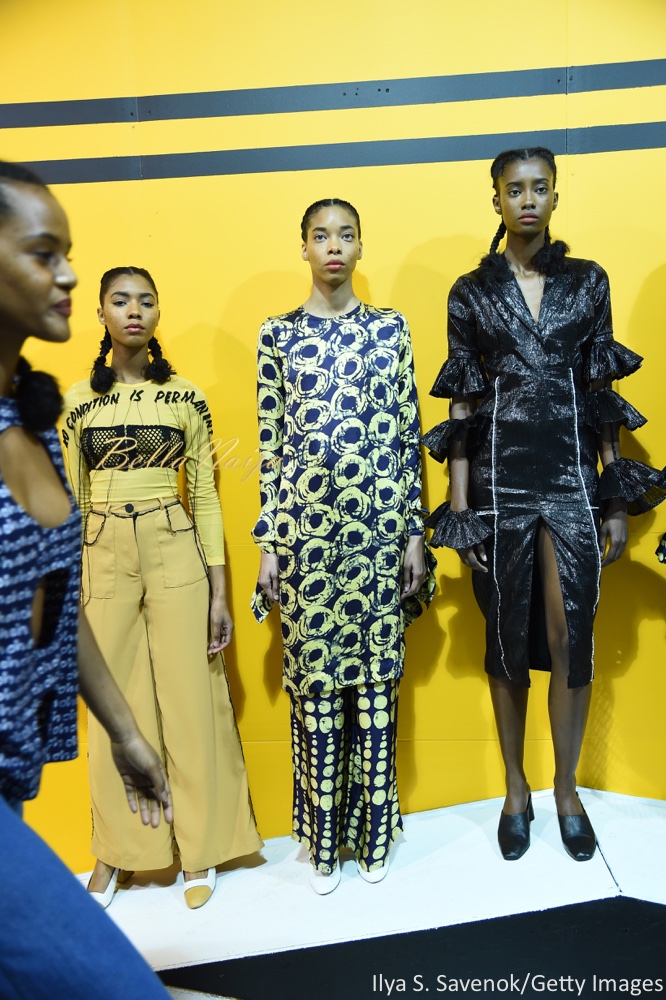 A born and bred Lagosian, the designer is known for her use of African textiles and Nigerian references in her designs.
First, it was "ehn," but now it's "oh" – a sound that could either be another popular Nigerian exclamation or the latter part of the designer's brand name, who knows?
We appreciate her positivity with the phrase, "no condition is permanent" written across a top in the collection, another popular phrase with Nigerians – especially when faced with tough times.
Her use of prints, colours, cut-outs and asymmetric silhouettes are traits that have become staples for the Maki Oh brand without limiting the designer's creativity season after season.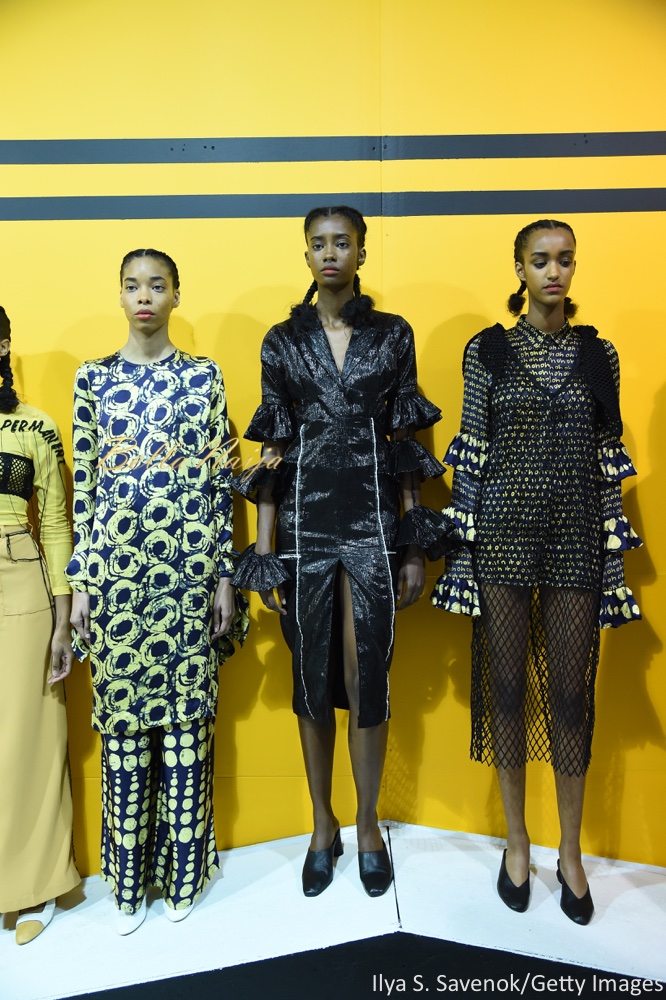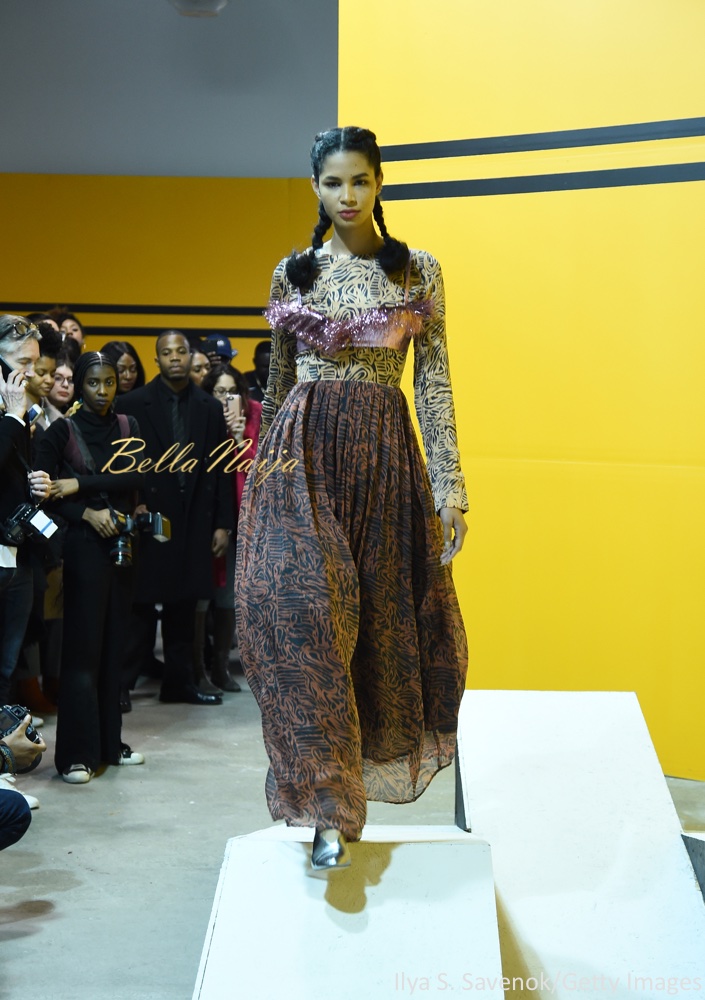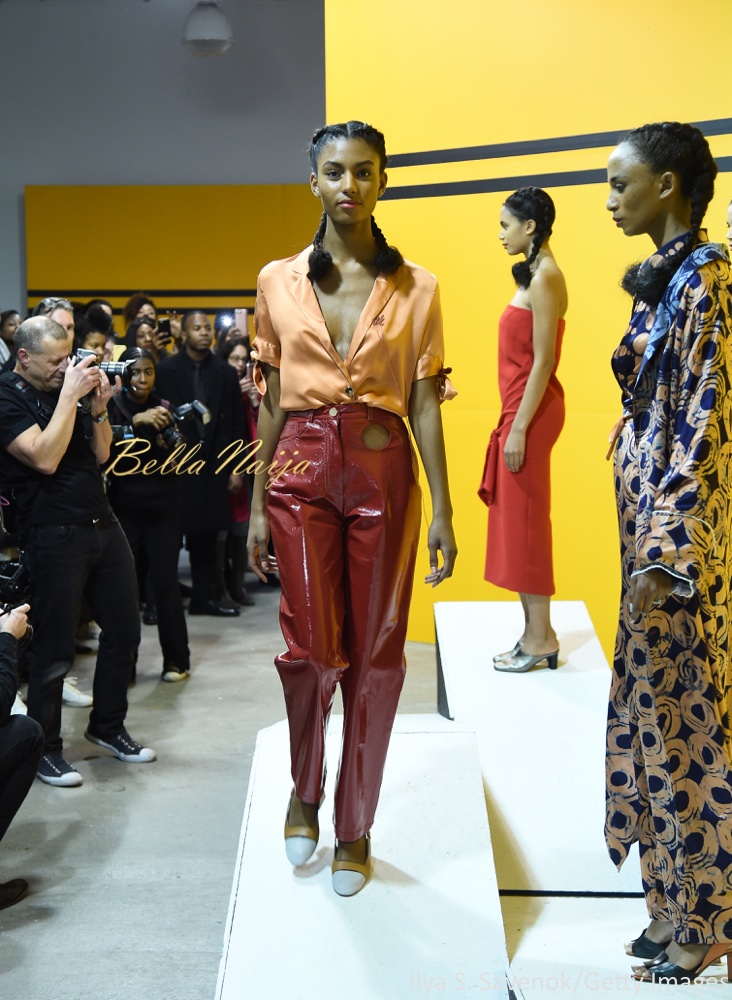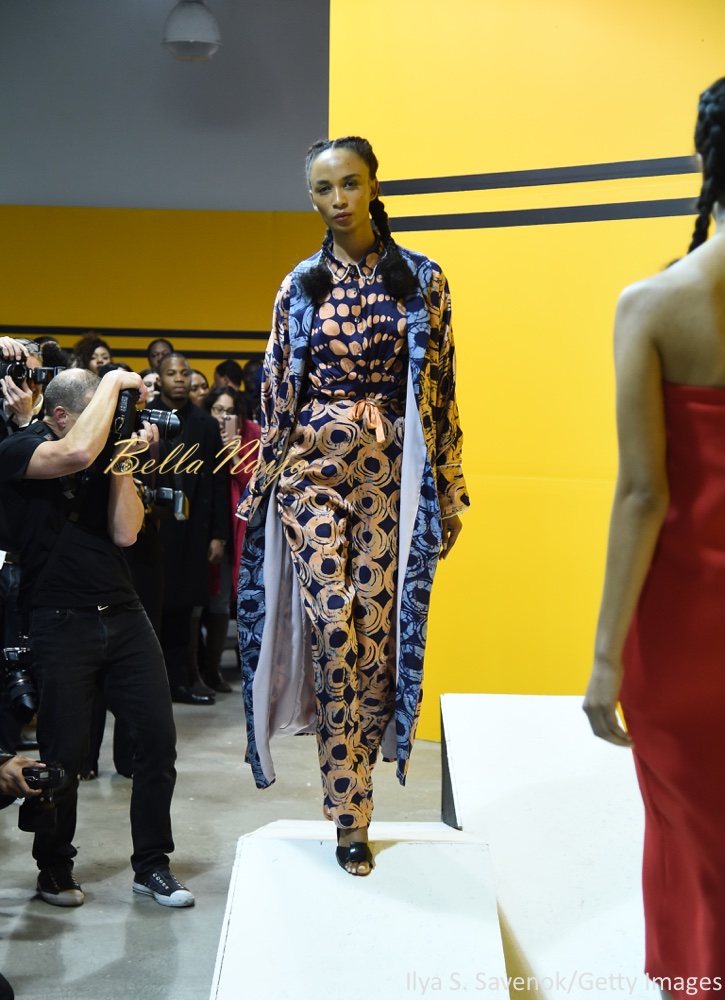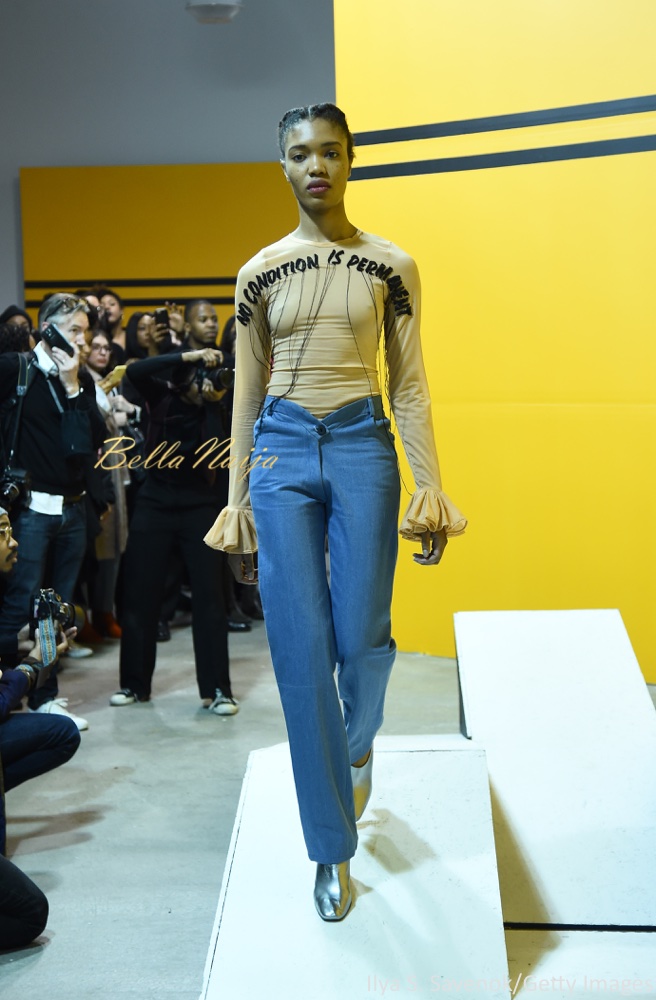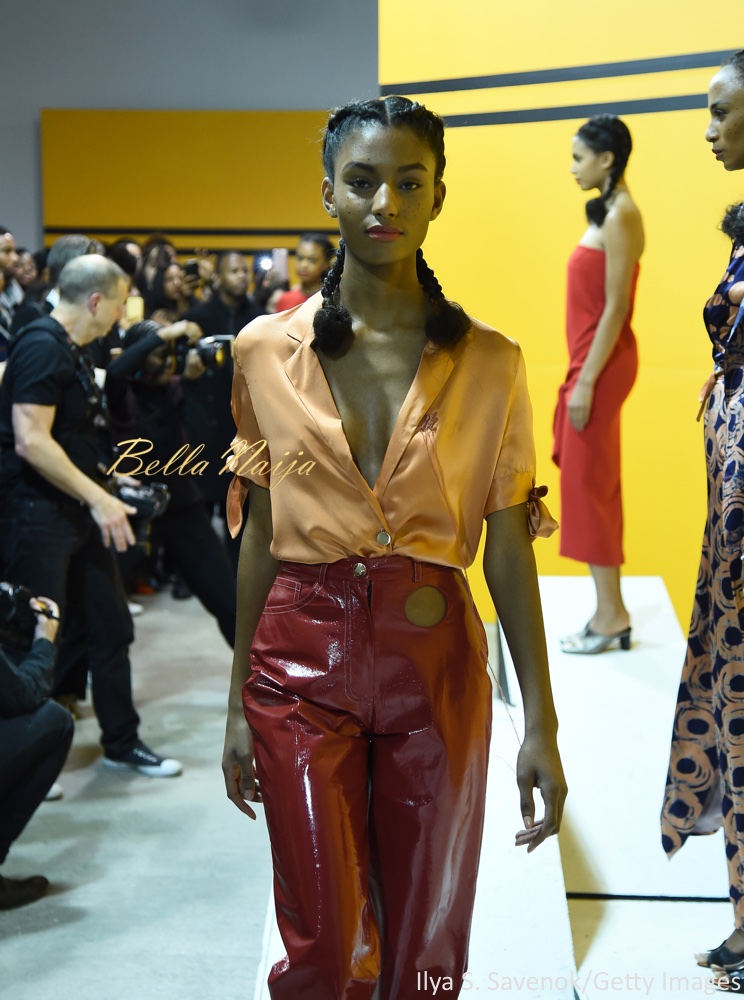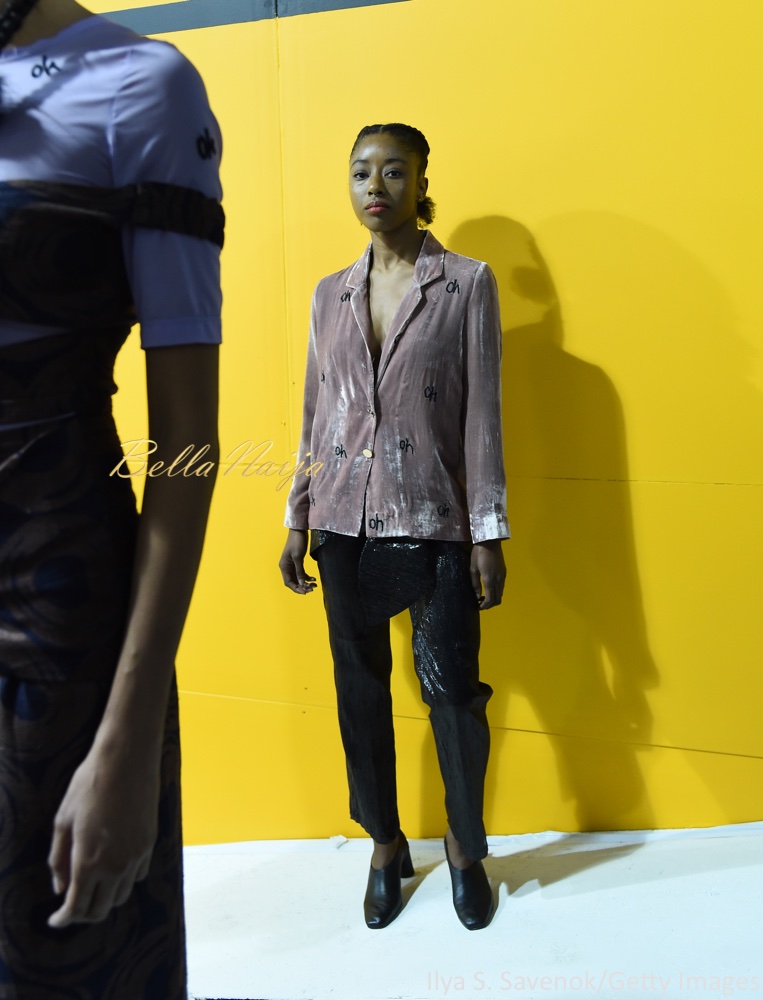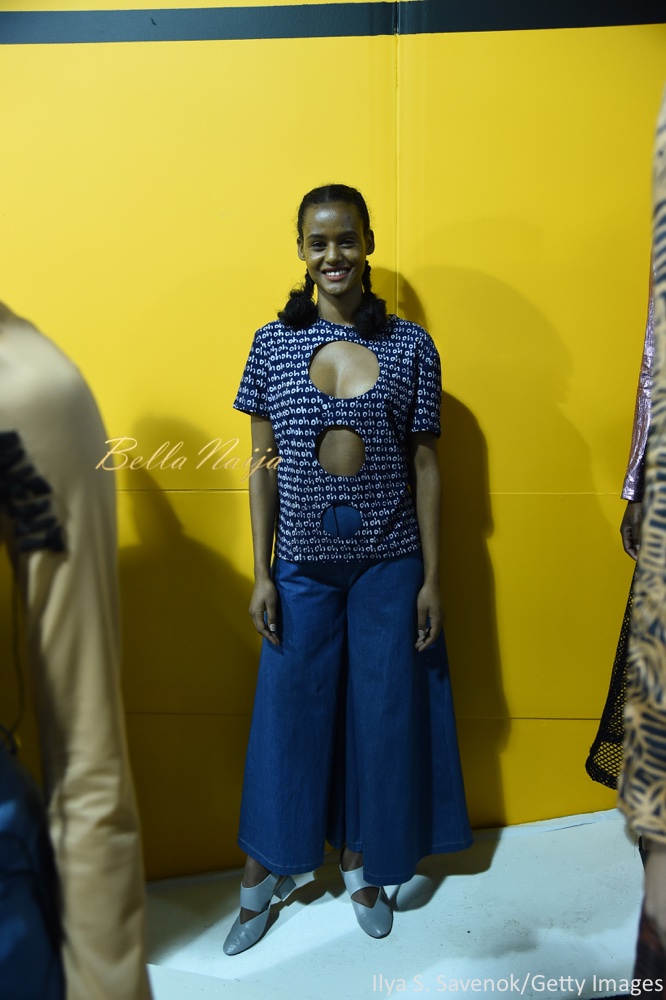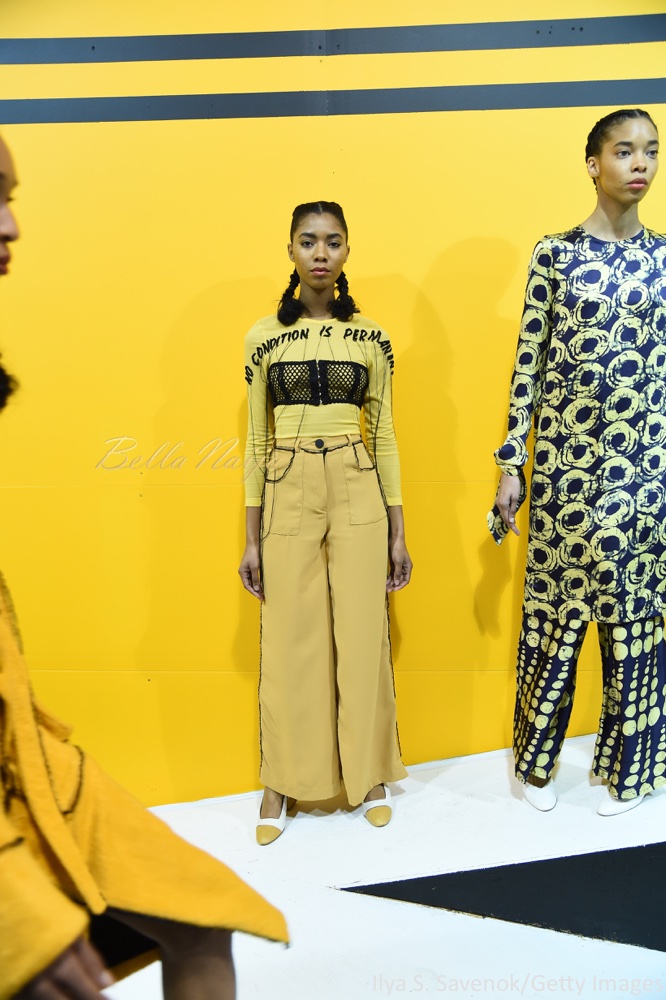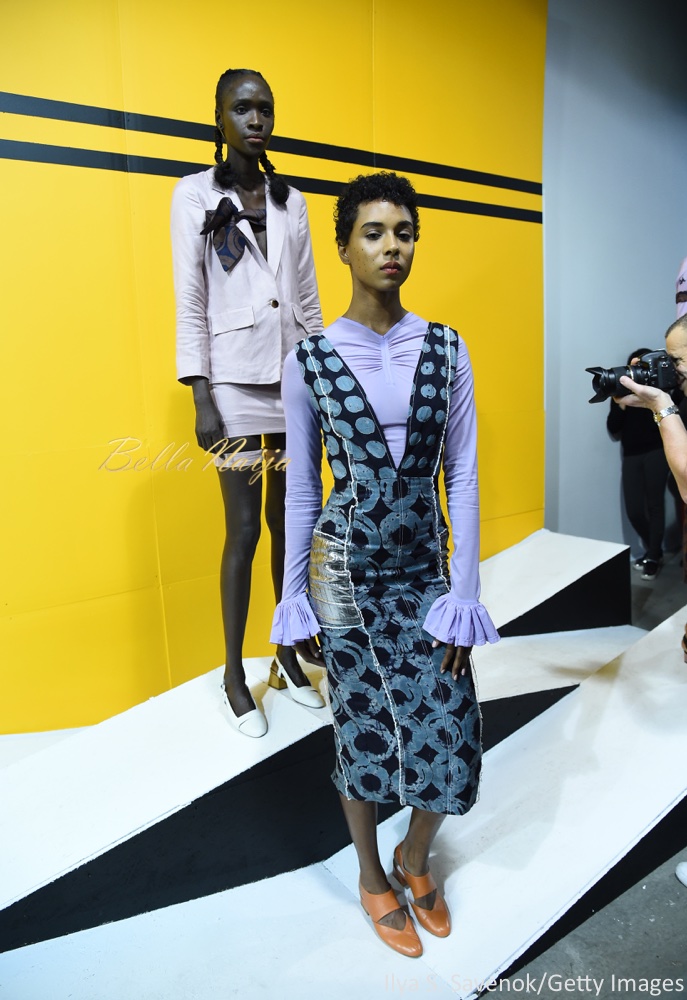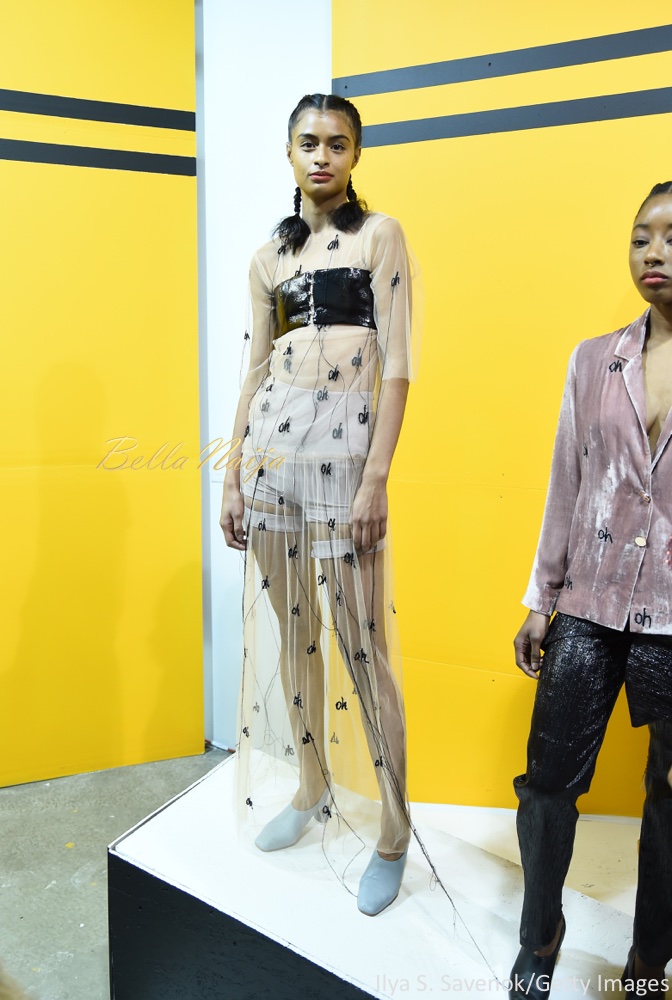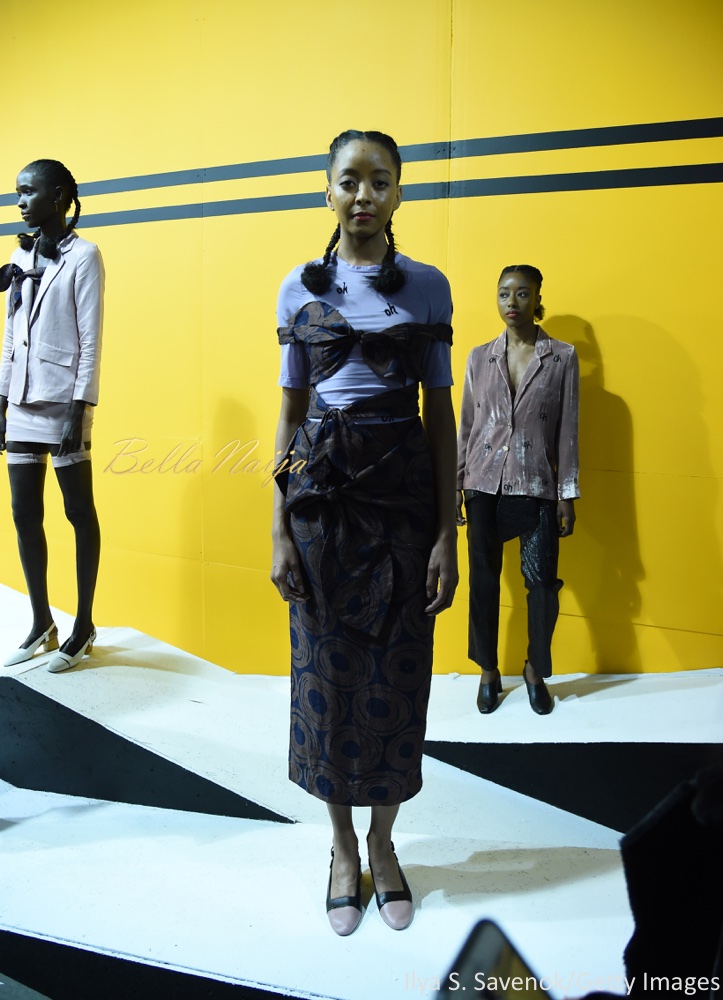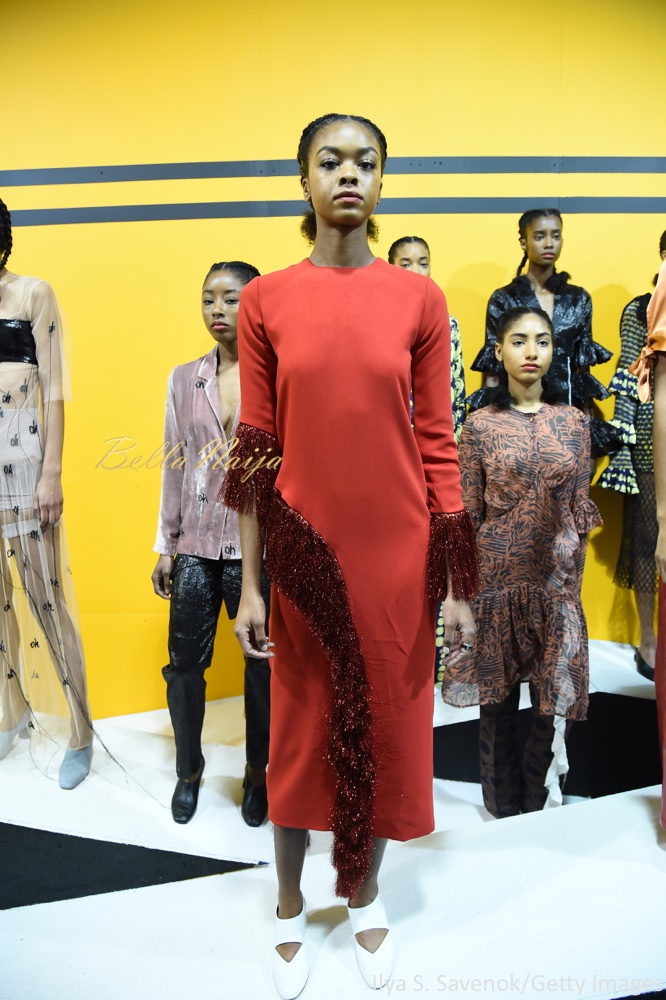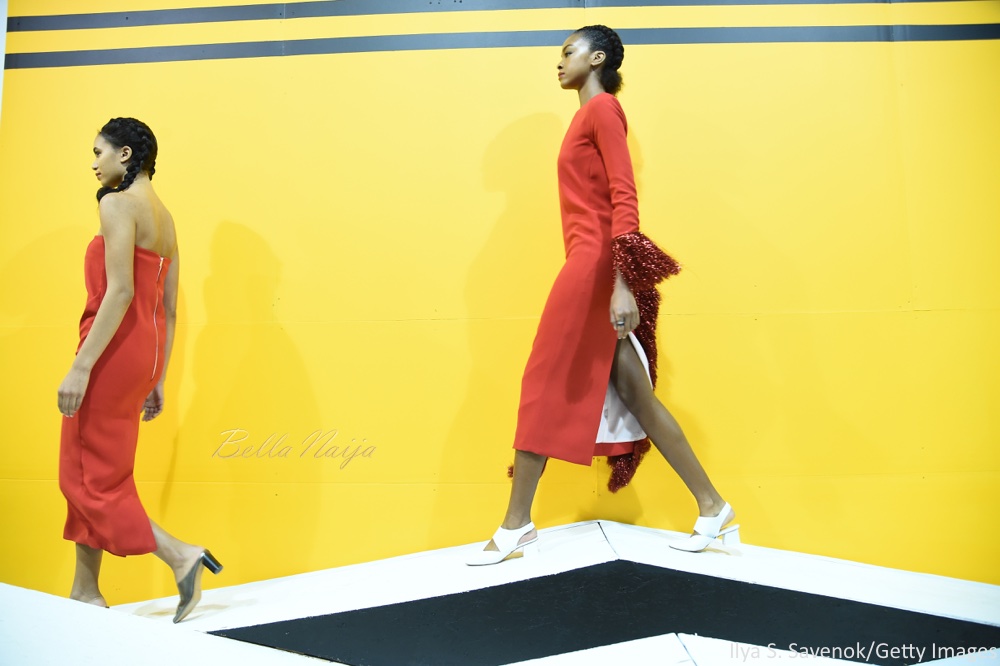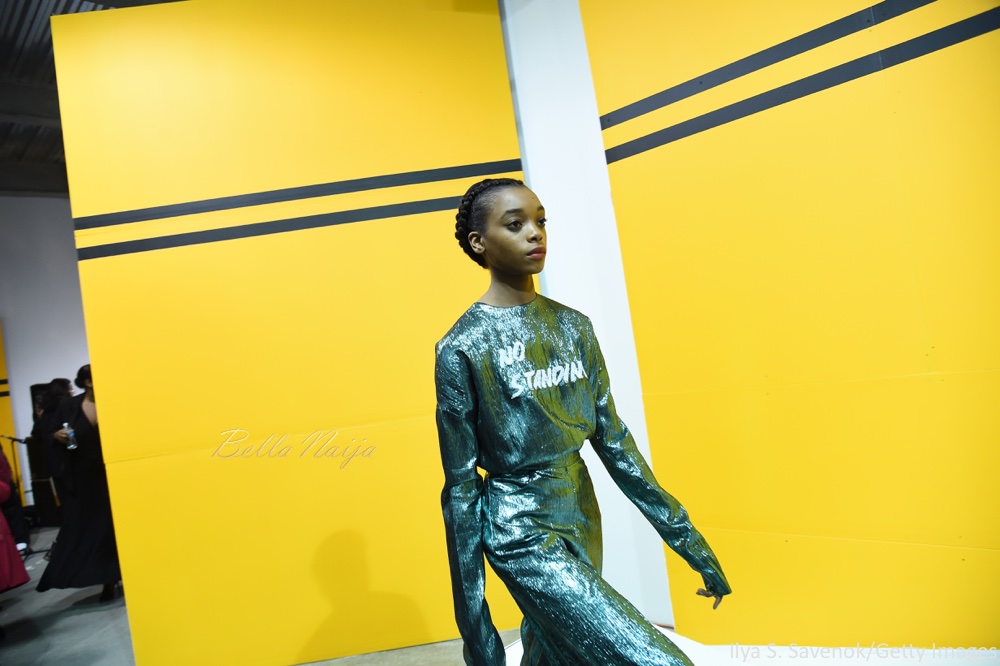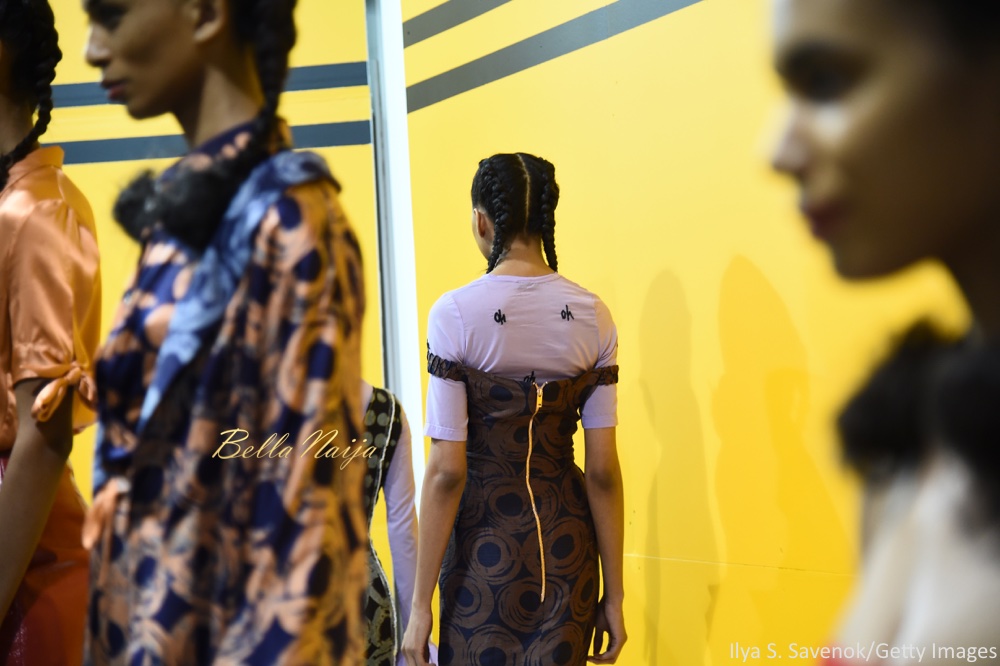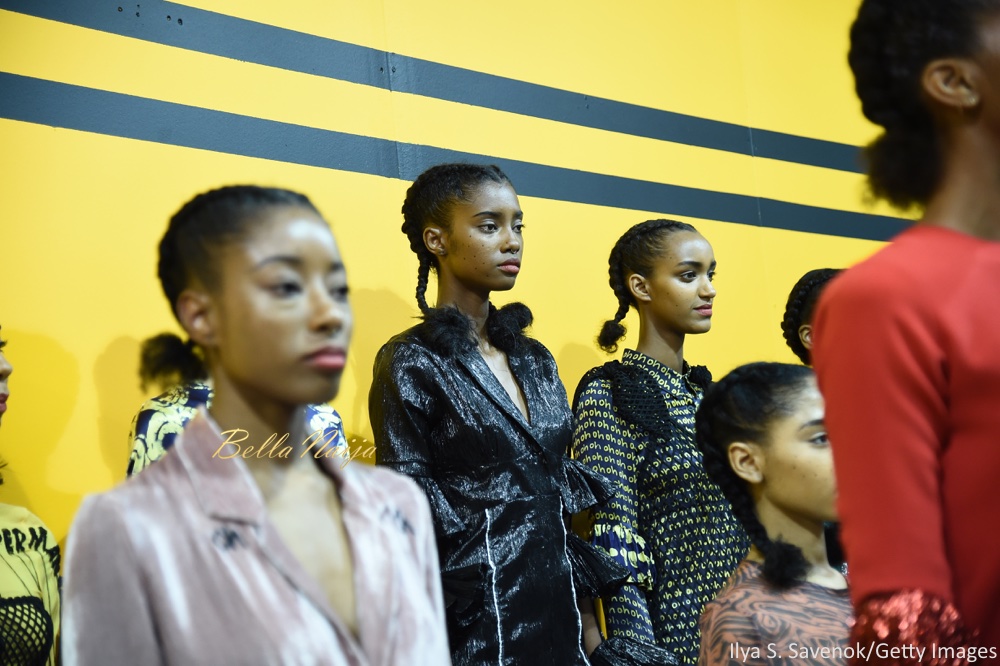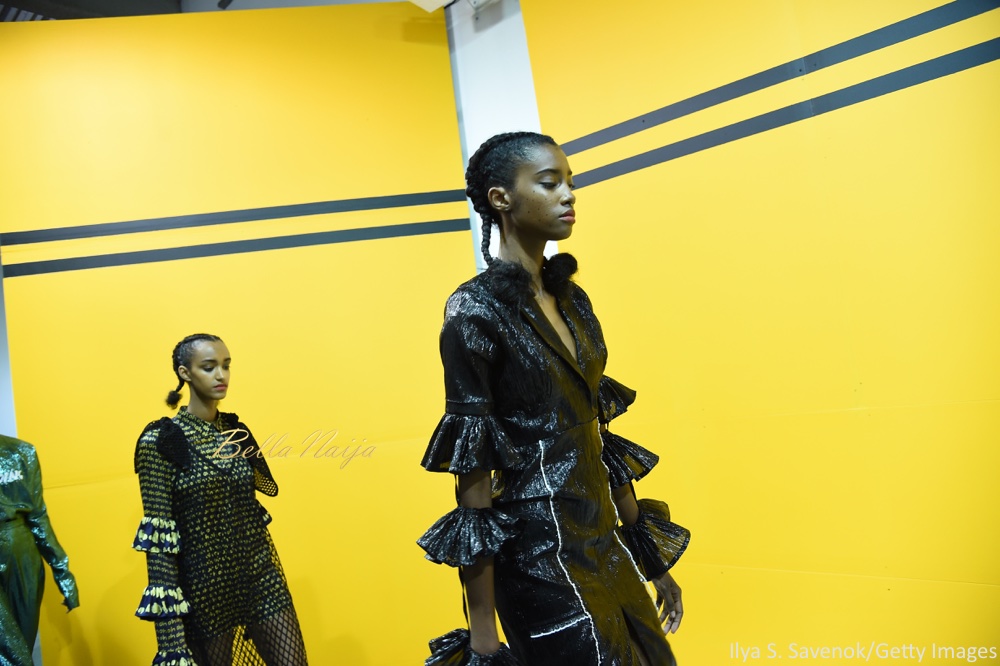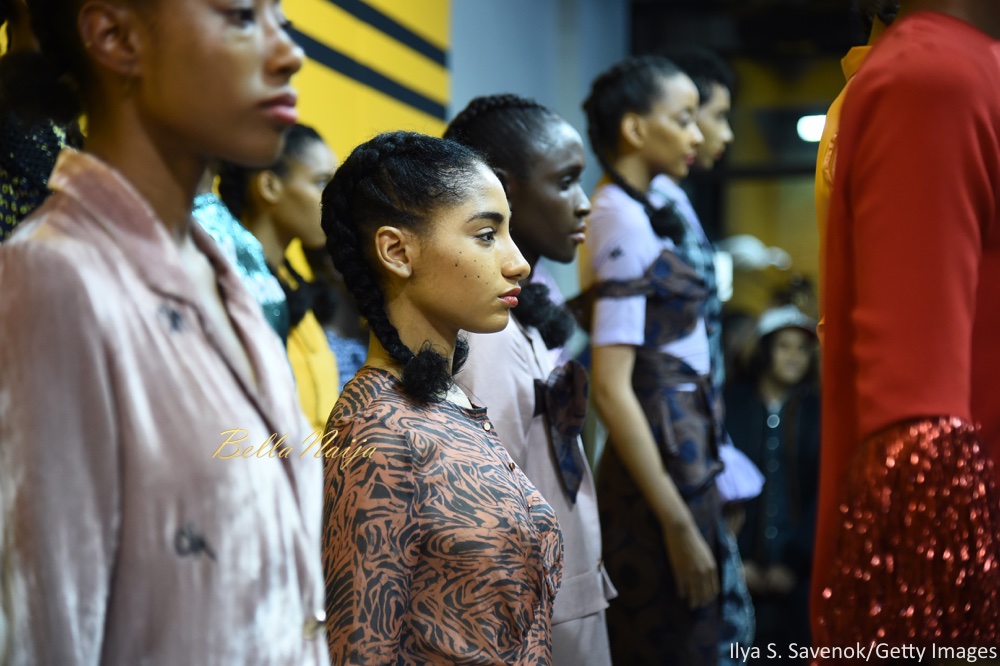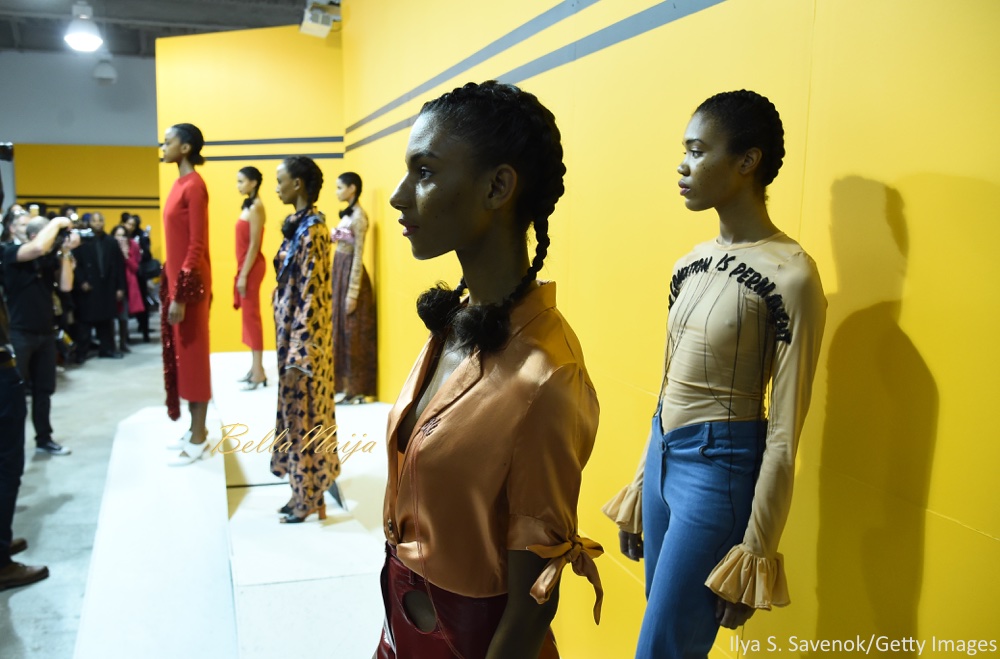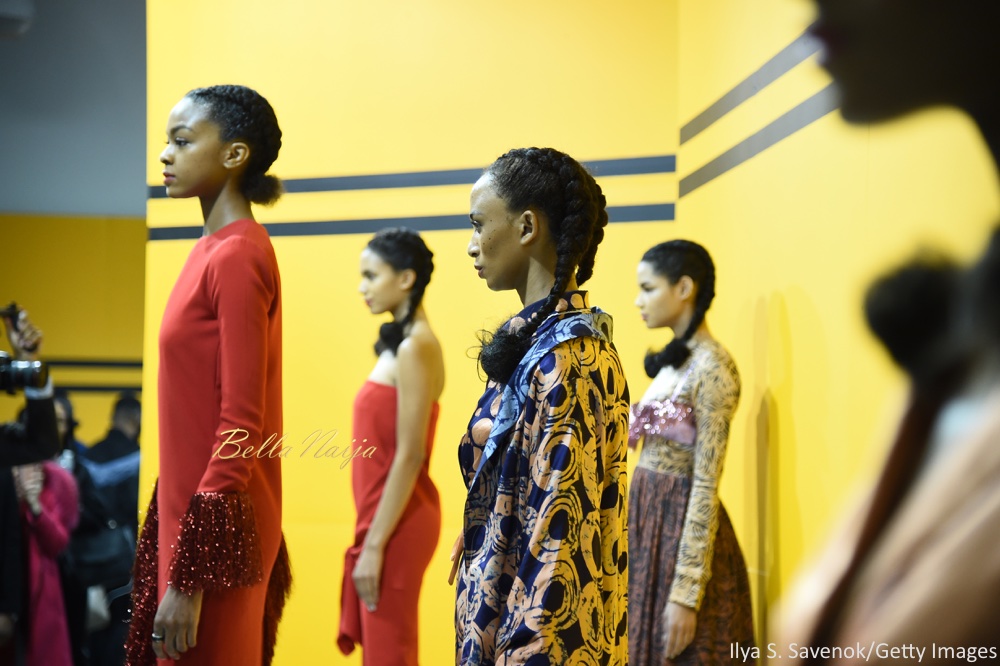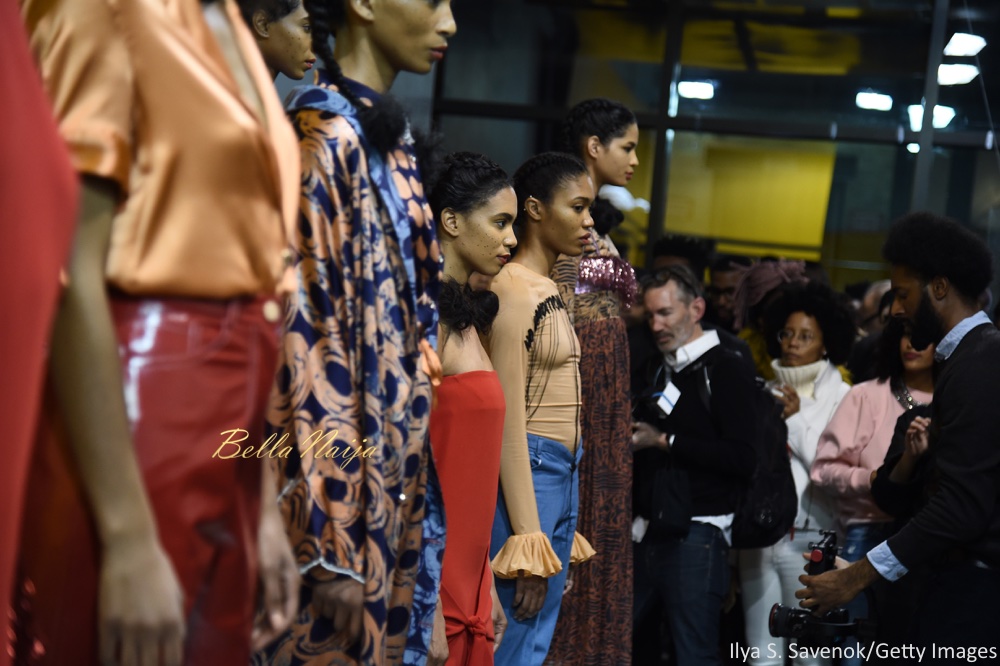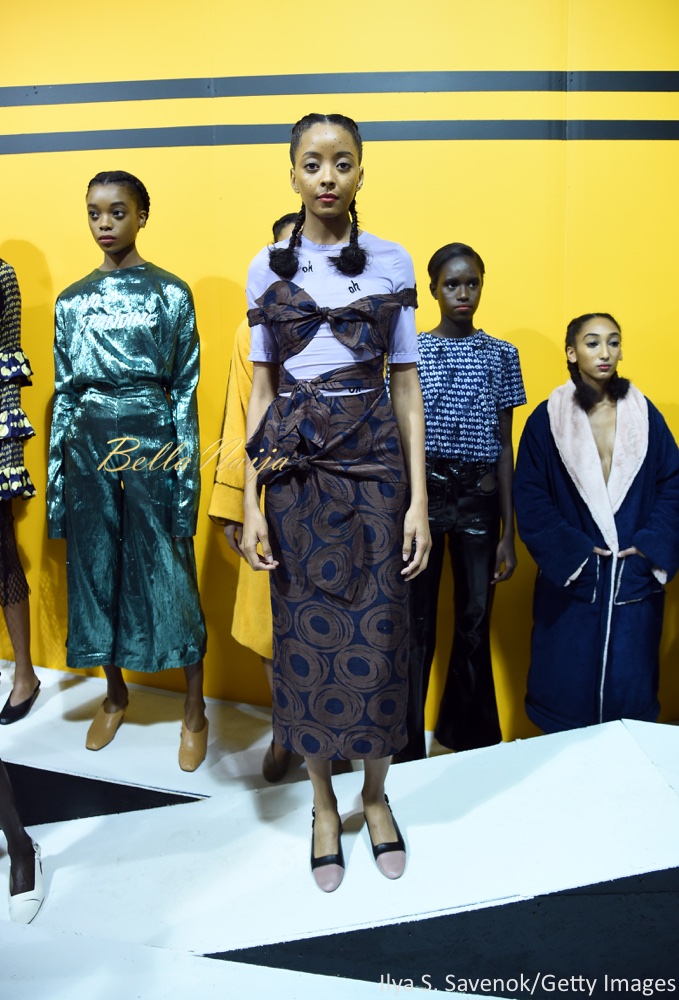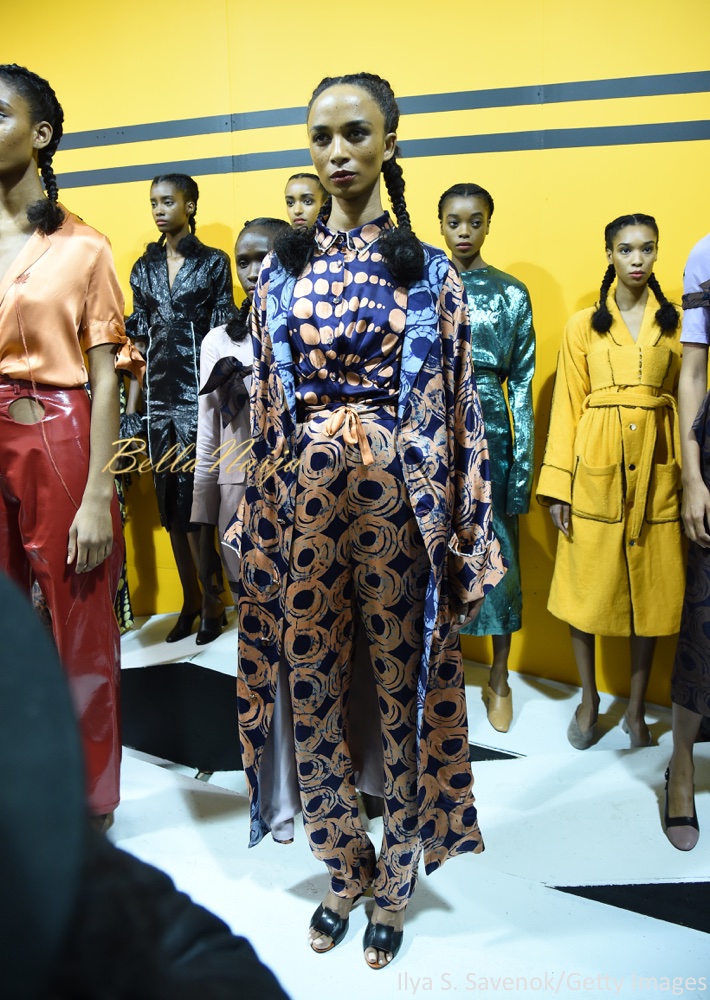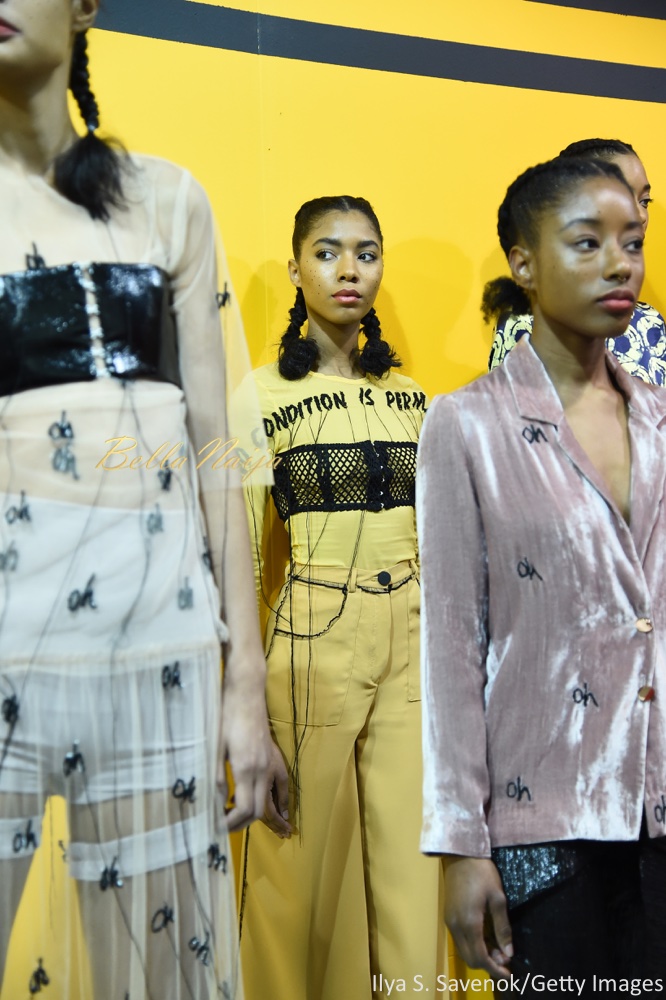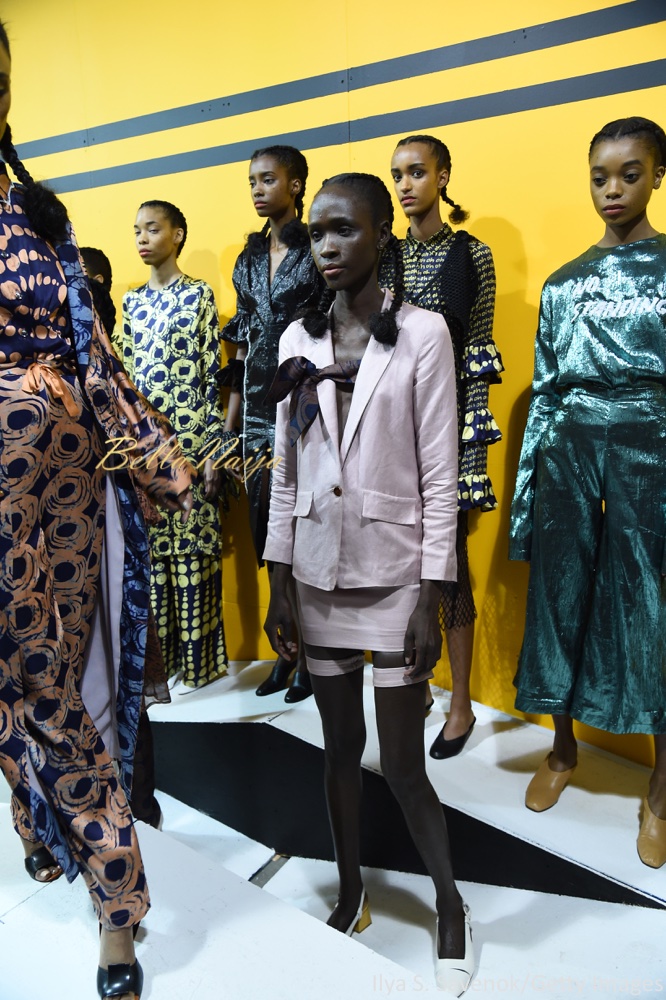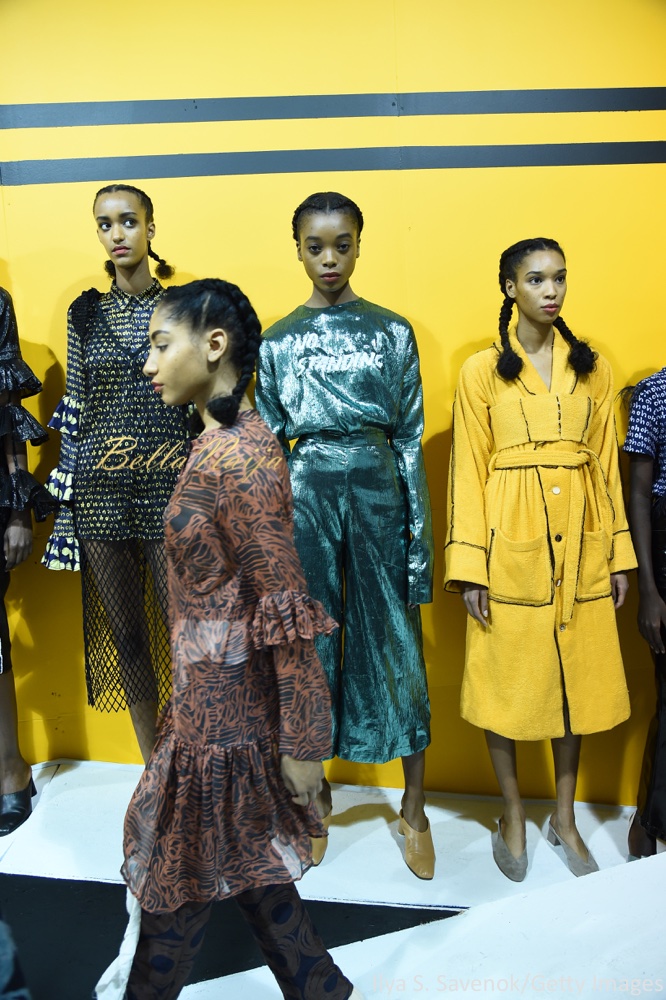 Close Ups
Fresh skin, defined brows and bold lips with a pinch of freckles completed the makeup look for this collection.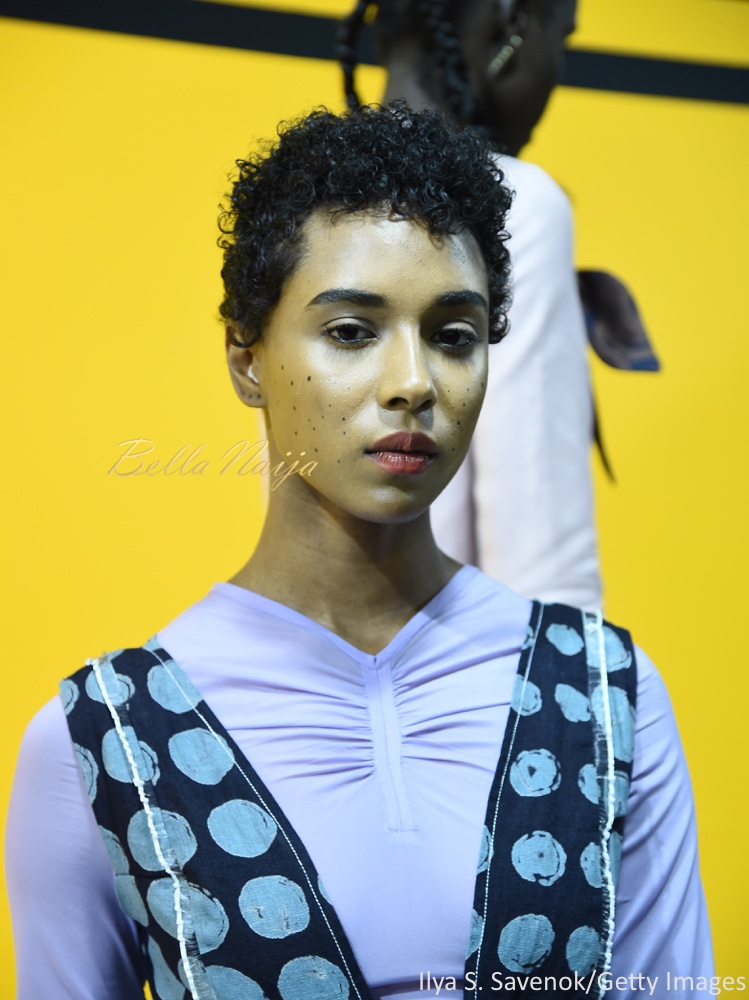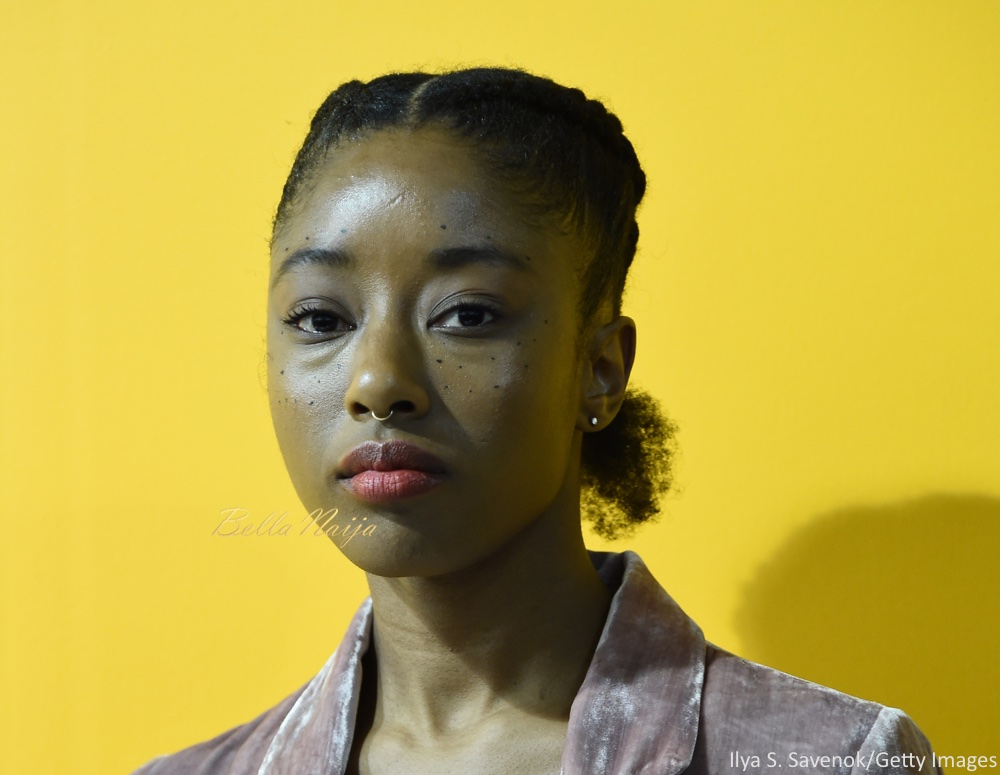 Photo Credit: Ilya S. Savenok/Getty Images)