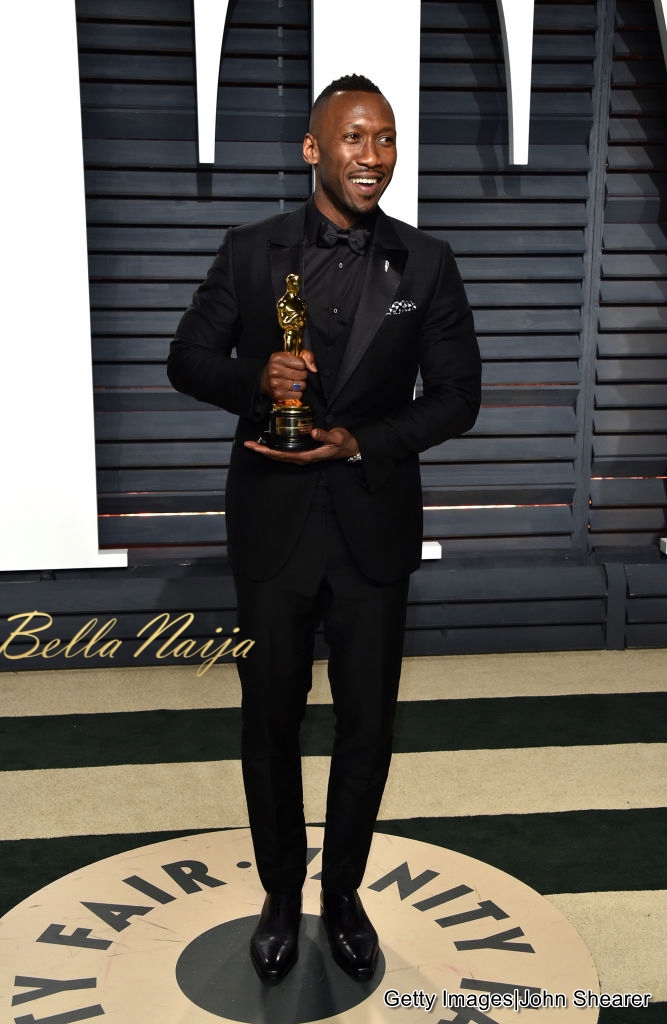 Mahershala Ali won Best Supporting Actor for his performance in the coming of age story, Moonlight  beating the likes of Michael Shannon, Jeff Bridges, Lucas Hedges and BAFTA winner Dev Patel.
Ali, who was handed the award by last year's Supporting Actress winner Alicia Vikander, received a standing ovation from the star-studded audience before delivering an emotional acceptance speech where he thanked his old teacher.
I had so many wonderful teachers, and one thing that they consistently told me was it wasn't about you, it's not about you, he said.

It's about these characters. You're in service to these stories and these characters and I'm so blessed to have had an opportunity [to do that].
The actor, who is also known for his role in popular Netflix series House Of Cards, then went on to thank his wife Amatus Sami-Karim, who gave birth to their first child just last week.
My wife was in her third trimester doing awards seasons, we just had a daughter four days ago. I just want to thank her for being such a soldier through this process.
Speaking about his role as crack dealer Juan in Moonlight, which received the Academy Award for Best Picture last night following the biggest mishap in Oscar history, Ali said:
"I'm so grateful to have the opportunity to play Juan who saw a young man folding into himself as a result of persecution in his community and took the opportunity to tell him that he matters, that it was OK and he was accepted. I hope we do a better job of that."
Source: Glamour Photo Credit: Gettyimage/John Shearer