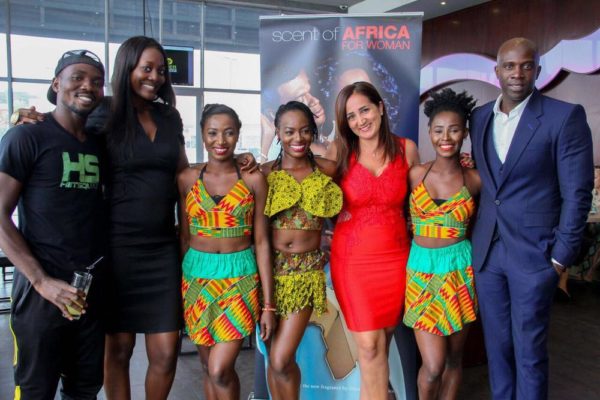 Maje Ayida and Rania Safieddine hosted a free wellness brunch at Rhapsodys in Circle Mall, Lekki. The Happy Heart Brunch is a concept created to raise more awareness about living a healthy lifestyle by connecting mind and body together.
Guests were treated to free food and drinks, as well as a wellness talk and a traditional African dance by Head of Dance at SPAN, Ukalina Opuwari and the Brown Barbies. Guests left with Scent Of Africa fragrances and a booklet of wellness information.
The Happy Heart Event was proudly sponsored by Africa's first luxury fragrance, Scent of Africa.