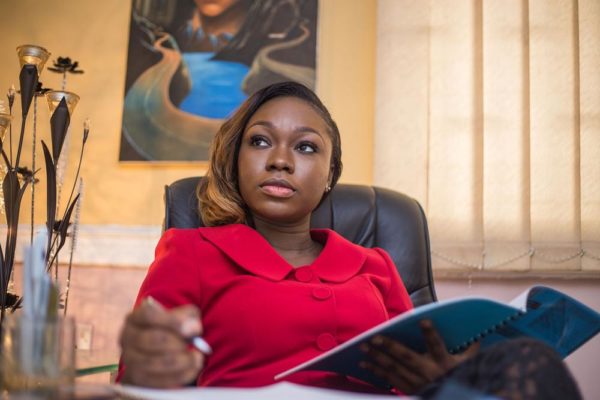 I remember it like it was yesterday. I had sent out a tweet that had spread like wild fire. I went to bed feeling very fulfilled; I was on the journey to growing my company, Image Boosters and nothing could beat that feeling.
I woke up the next day with the most unread emails I had ever received in the space of 8 hours. I opened my mailbox and what did I see? CVs everywhere!
Ahh! Who sent me?
I could have easily told a friend to tell a friend that I needed someone to grow the company with me, but I didn't; and here I was dealing with information overload.
It was 2pm and I was still going through CVs. Some people had sent me emails with no subject; some had forwarded their applications for another company. I ignored many, but picked 10 that I later interviewed.
They came in one by one, and I felt like I could connect with each of them. For once, I was on the other end of the interview room. Wait, how come no one ever tells you that employers are sometimes as nervous as you during the interview process?
Fast forward to the day my first employee was resuming, I had my best outfit on to work that day. Seeing her meant that I had achieved something and that the company was headed in the right direction.
Today, I'd like to share tips on handling a managerial position or being an employer for the first time.
Be Authentic
The first day my first employee resumed I had the prettiest dress and makeup on. I wanted to keep up with appearances and promised myself that I would stick with this new routine till the end of the year or forever. One week into having her on board, I had run out of ways to mix and match my clothes; quite frankly I was tired of doing that. I always looked presentable enough going to the office, who was I trying to please?
As a first time manager or boss, you'll most likely be under pressure to impress. To do things a certain way, speak in a certain accent and resume work an hour than you did before. The thing is that you'll most likely get tired of trying to keep up with appearances. Spend your energy on evaluating your new employee and ensuring that they are adding value to your business.
Be true to yourself and let them know who their boss is, so that they'll be able to adjust to your personality and work ethic quickly.
Learn to Delegate
So, you are used to being everything and doing everything. Fortunately or unfortunately for you, things have changed and you'll have to share the load of work. If you're involved in everything, your employee wouldn't learn, or grow on the job. Learn to give him/her  responsibilities and oversee, or be there to teach. Create an environment of trust early on! Let your employee know you can rely on him/her to get things done while you focus on other things that will grow the business. Be clear on your expectations, and set clear ground rules for them to follow. Be very frank, and direct when giving out instructions or evaluating your employee's performance.
Communicate
Now I'm not talking about the formal conversations, as you don't need to be told that it's important to have strategy meetings with your employee. Explain your vision to your first employee constantly; ensure that you make him/her feel like a partner of your business. They should be as excited as you are when you discuss growth opportunities or potentials.
You should try to build a friendship with your first employee. Ask questions about his/her family, about friends, the weekend and if he or she even slept well last night.
Your first employee is more likely to be productive when they feel like they can relate with you. Discuss other things apart from the job, like trending topics. Be friendly and compassionate. Put yourself in your employee's shoes and have compassion for their trials and tribulations, as well as their accomplishments and victories.
Cut Yourself Some Slack
Having your first employee is something you should cherish and perhaps document. Don't be too hard on yourself. You'll find yourself trying to adjust to the process of making decisions for someone and balancing being a friend and boss. You'll make mistakes, some days you'll say the wrong things. You don't have to be perfect and everyone starts from somewhere.
Enjoy the process because, soon you'll be managing a team of 10-100 people, and wish for the days that it was just one person you had to really care for.