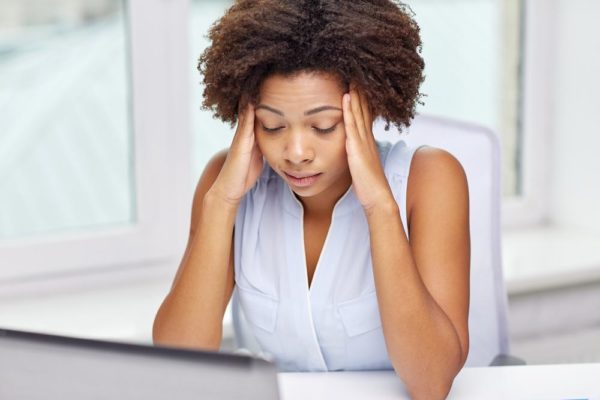 So, you and Sola started your business the same year, great! Three years later, while Sola's fashion designing business is booming as she now has a number of employees to cater to her growing clientele. Your food delivery business is still struggling to survive. You are frustrated, angry and on the verge of giving up. Every day you ask yourself "What is Sola doing right that I am not?"
Hey, don't give up yet, you can still get it right. Let's look at the following reasons. If you possess one or more of them, that's probably why your business is failing:
No/Limited Motivation, Commitment and Passion
You see, that Sola you are comparing yourself to, wakes up as early as 5am, despite the fact that she is not reporting to any office. She sets out early, to work on her previous day's plan. She is highly committed and passionate about her business that she does not go to sleep until 1am sometimes.
You on the other hand, ever since you quit your 9-5 and became an entrepreneur, your bed has become your best friend. You have taken things easy. You forget that it is harder to work for yourself than for others and it is not enough to have dreams for your business. You need to sweat it out more than ever before to build your own empire!
The "No market need" Syndrome
Another reason that companies fail is because they fail to develop a product that meets the market need. This can either be due to simple execution or a failure to achieve Product/Market fit.
Did you conduct a market research before going into your business?
Do you know what area and in what capacity you are most needed?
Do you know how best to meet these needs?
If your answer to any of these questions is 'NO', you are getting it all wrong!
You don't go into a particular business because you feel it will be profitable. Feeling this way is not enough and many businesses fail because they run into the problem of there being little or no market for the product or service that they have built to thrive. Even after conducting proper research, you need to ensure that your market entry timing is right because when you go in quite early, they might not be ready and vice versa.
Starting out with the wrong team
For your business to succeed, you need to surround yourselves with like minds. If you have people who believe in the vision on your team, staying over at work till 2am sometimes to get things done will not be a problem for them.
Every entrepreneur needs a team that will encourage him/her at the point of giving up, but it's quite easy to close shop when you surround yourself with people that always give reasons why a project or plan will fail. What am I trying to say? Cut off every negative vibes, personally and business wise!
Lack of business knowledge on finance, operations, and marketing
Sola probably tells you whenever there are trainings and workshop seminars for financing startups, but you look for one excuse or the other and think to yourself "What will they teach me about making money that I don't know already?" Well, it seems you don't know at all!
Business finance is not just about addition and subtraction or making your initial capital back. There is a lot more to it which you will not probably know, until you embark on financial development.
While you are thinking that you have made a huge profit from that huge sale, Sola is calculating her overhead costs, customer acquisition costs etc as well as re-investment strategies.
Do you see the difference now?
The belief that you can knock your competitor out easily: Yaay.. you are fresh in the market, your social media is the bomb, packaging on point and you have been getting awesome reviews and then you think it's enough to whoop some behinds and knock your competitors out from the game. You lie!
Your competitors will not give up easily, so they will keep trying to beat you to it. What does this tell you? Never relax or feel you have done the best to outsmart your competitors – always be on your toes and churn out strategies on strategies that will make it harder for them to keep up with you.
Has your start up failed or is it failing? Sit yourself down and get to understand what really went wrong. This is the only way you are going to improve the odds of making it next time. And, yes, there will be a next time!
Photo Credit: Dreamstime