Are you Ready for Asa Live in Lagos Encore? It's 8 Days Away!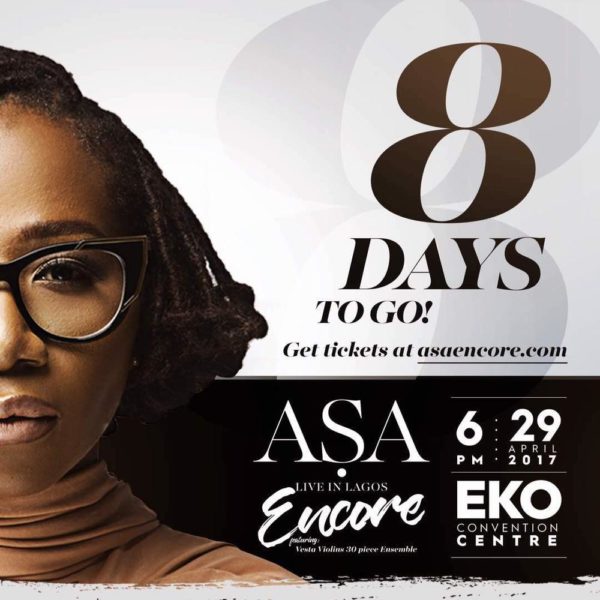 On the 29th of April at the Eko Hotel, in Victoria Island, Lagos, Asa Live in Lagos Encore will showcase the breathtaking live musical concert of Asa as she performs live with her Band and 30-piece Orchestra.
The concert promises to be a world-class performance, marking the 10-year milestone since the release of her self-titled multi-platinum selling debut album 'Asa'.
Bringing all the elements of sounds, light, emotions, and lyrics, she intends to share her musical journey with her friends and fans through her songs that have made up her life and ours these past 10 years!