First Photos from the Official Launch of Simi Esiri's "SCHICK" Magazine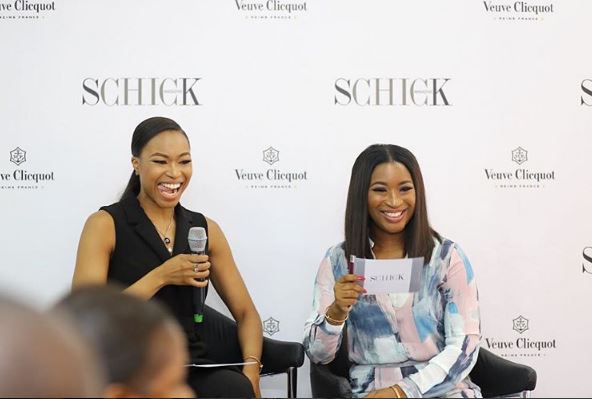 Leading bloggers and fashion industry powerhouses joined Simi Esiri, publisher and editor-in-chief, SCHICK Magazine and Titi Adesanya, Creative Director, SCHICK Magazine to announce it's official launch, the highly anticipated fashion, beauty and lifestyle publication curated for the smart, stylish and successful African woman.
SCHICK Magazine was inspired by the publisher's experience while living in the diaspora and then moving back to work in Africa's burgeoning fashion and beauty industry. The magazine style is simple, contemporary and creates an appealing experience for the young African woman who is fashion conscious and wants to be informed of all the latest developments in the world of style and beauty. The quarterly issued magazine will be packed with engaging content that includes the latest fashion trends, functional fashion, fashion history, SCHICKDebates, SCHICKWeddings, SCHICKAtWork amongst many others.
"I strongly believe that the focus is now heavily shifting and by 2025, fashion and entertainment industry can be the sustenance for the economy. Individuals like us need to come together to enable this industry to grow to where it should be." said Simi Esiri.
"Africans have a unique sense of style, culture and creativity. SCHICK will provide the right international platform to showcase who we are, what we wear and what we do." said Titi Adesanya.
The media briefing precedes the 2-day launch event this weekend where invited guests will be taken on a journey through the making of the magazine and will enjoy an art gallery style exhibition with pages of the debut issue blown out in life-size canvas pieces as well as the opportunity to mingle with SCHICK's debut cover star, leading award-winning actress Rita Dominic with other notable celebrities and influencers in attendance.
See more photos below